Heads up! We're working hard to be accurate – but these are unusual times, so please always check before heading out.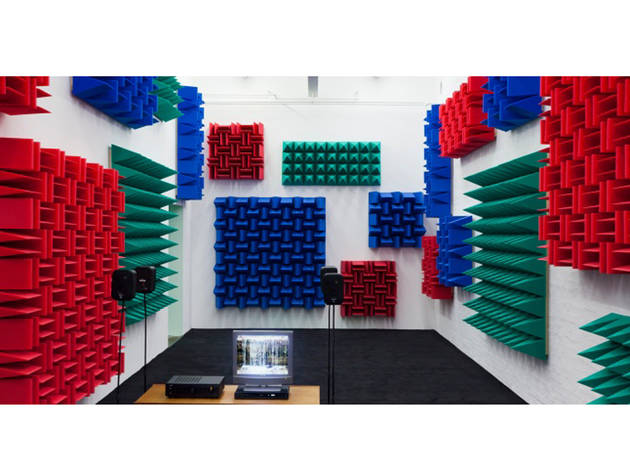 1/10
Gunnar Meier
Haroon Mirza, "Preoccupied Waveforms"New Museum of Contemporary Art, Sept 19–Jan 6 This British winner of the 2011 Venice Biennale Silver Lion Award for most promising young artist employs both digital and analog technologies to create space-shaping sound and light environments. This is his first solo show in New York.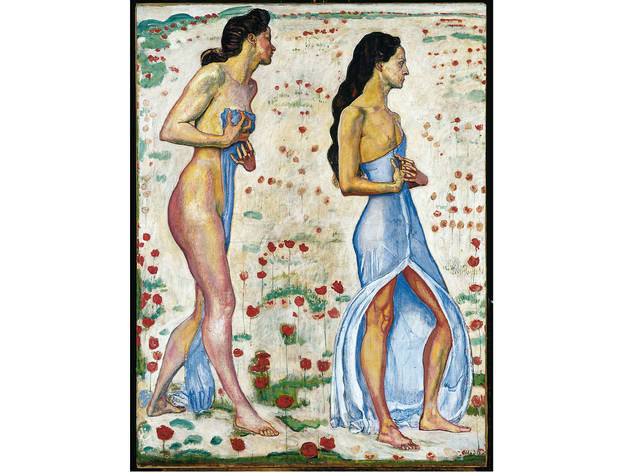 2/10
Archäologie und Museum Baselland
Ferdinand Hodler, "View to Infinity"Neue Galerie, Sept 20–Jan 7 Hodler (1853–1918) was among the premier Swiss artists of the 19th century. His admirers included Gustav Klimt and Egon Schiele, and for good reason: Like them, he took a highly stylized approach to human figures and landscape elements, especially in the many allegorical tableaux that were something of a specialty for him.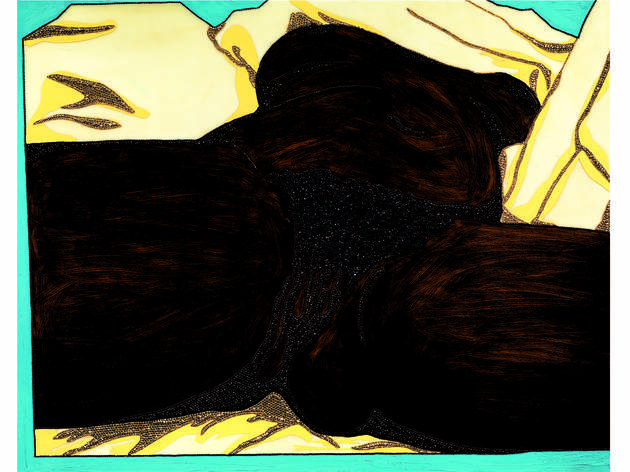 3/10
Christopher Burke Studio
Mickalene Thomas, "Origin of the Universe" Brooklyn Museum, Sept 28–Jan 20 This artist is known for what you might call her Foxy Brown aesthetic, producing photos and paintings that depict strong black women with blown-out Afros, and interior scenes in which decor seems to come straight from the blaxploitation era. She also creates landscapes that look like jigsaw puzzles gone awry, presumably as some sort of personal, emotional topography. It's all very catchy in a way that's hard to ignore, especially since she often embellishes her canvases with rhinestones. This midcareer survey takes its title and point of inspiration from Gustave Courbet's notorious 1866 close-up of a naked female model's genitals, an image that Thomas also riffs on.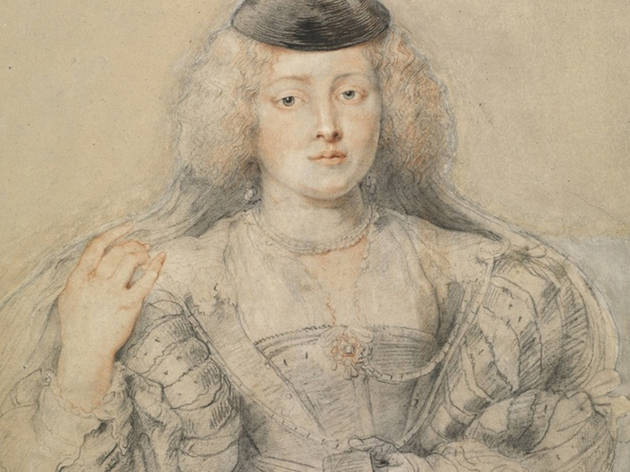 4/10
The Courtauld Gallery (Samuel Courtauld Trust)
"Mantegna to Matisse: Master Drawings from the Courtauld Gallery" The Frick Collection, Oct 2-Jan 27 On view are works on paper, spanning from the Renaissance to modernism's start, from one of Britain's most renowned art collections.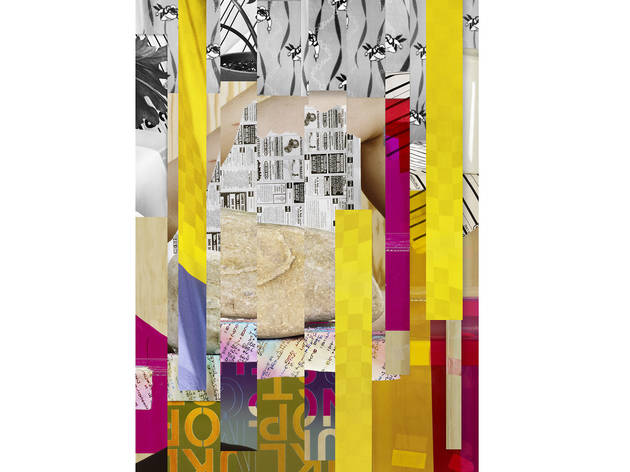 5/10
Courtesy the artist and 47 Canal
"New Photography 2012: Michele Abeles, Birdhead (Ji Weiyu and Song Tao), Anne Collier, Zoe Crosher, Shirana Shahbazi" Museum of Modern Art Oct 3-Feb 4 This year's showcase of up-and-coming photographers includes Michele Abeles's abstractions and meta–still lifes, Birdhead's black-and-white shots of life in contemporary China, Anne Collier's photographs about photography, Zoe Crosher's fictional-nonfictional portraits and views of L.A., and Shirana Shahbazi's lush deconstructions of photographic genres.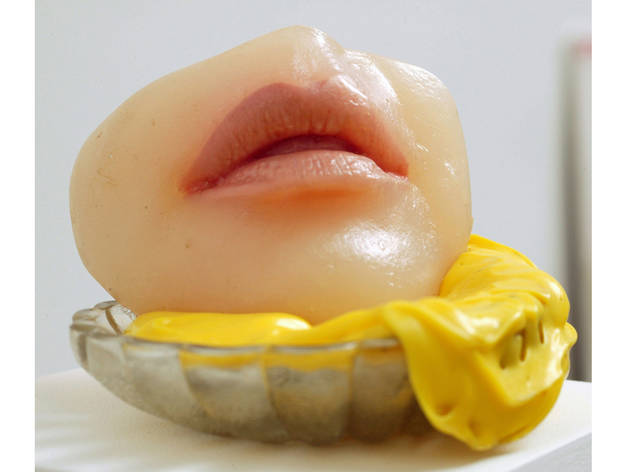 6/10
Kravis Collection. © The Estate of Alina Szapocznikow/Piotr Stanisławski/ADAGP
Alina Szapocznikow, "Sculpture Undone: 1955-1972" Museum of Modern Art Oct 7-Jan 28 Until a very recent revival of her work, Alina Szapocznikow (1926–1973) was virtually unknown in this country, though she was well regarded in her native Poland, where she began her career in sculpture as a practitioner of the officially sanctioned Socialist Realist style. In time, her art evolved into something that paralleled the efforts of Louise Bourgeois, Lynda Benglis and Eva Hesse: a feminism-tinged mix of image and abstraction that often evoked the female body. For Szapocznikow, this meant employing life casts taken from various parts of her own face and torso to create eerie, unsettling objects that sometimes took the form of everyday items like ashtrays and lamps.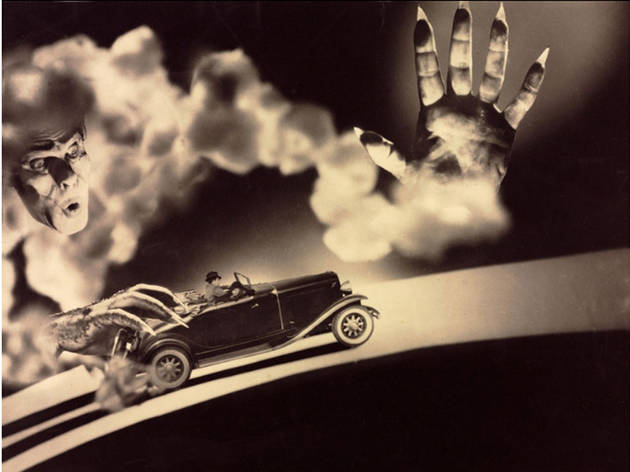 7/10
Baker Library Historical Collections
"Faking It: Manipulated Photography Before Photoshop"The Metropolitan Museum of Art, Oct 11–Jan 27 Thanks to digital technology, the idea that photography always transcribes reality with absolute fidelity has gone out the window. But as this Met survey demonstrates, the medium was never as objective as supposed. From the beginning, photos were transformed into images that were as malleable, plastic and unreliably subjective as paintings. Although the technical processes were primitive compared with Photoshop, the 200 photographs presented here include examples that are just as disjunctive, dreamlike and unreal as anything being created by today's art directors and photo retouchers.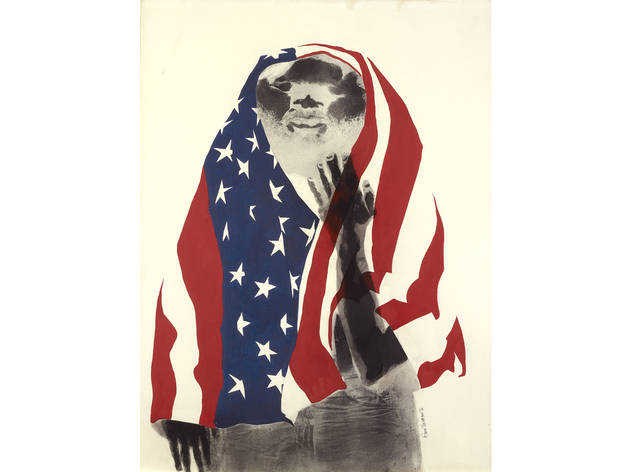 8/10
Oakland Museum
"Now Dig This! Art and Black Los Angeles 1960–1980" MoMA PS1, Oct 21–Mar 11 This show examines a little-known aspect of the burgeoning L.A. art scene of the '60s—the strong community of African-American artists working within it. The seminal names from that time and place include Melvin Edwards, David Hammons and Betye Saar. Their works and those by other figures in their milieu sparkle here.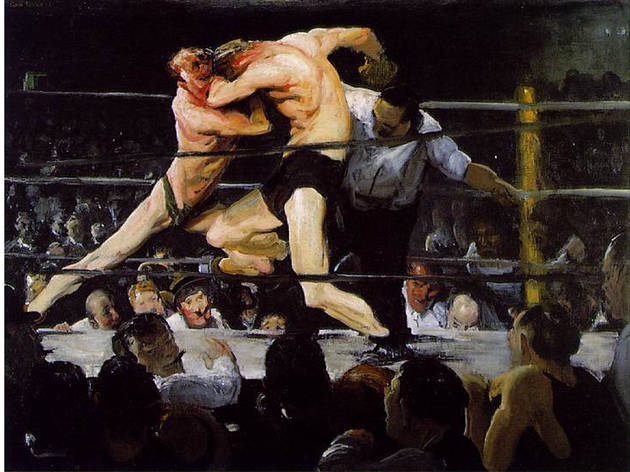 9/10
Cleveland Museum of Art
George Bellows The Metropolitan Museum of Art Nov 15-Feb 18 George Bellows (1882–1925) is generally considered the greatest 20th-century American realist after Edward Hopper, but this career retrospective reveals that the comparison between the two has always been apples-to-oranges. While Hopper's métier was a kind of stillness that captured the anomie of urban America, Bellows's work was all about the country's rawboned dynamism—especially in his boxing scenes. This survey provides a much-needed reappraisal of one of American art's giants.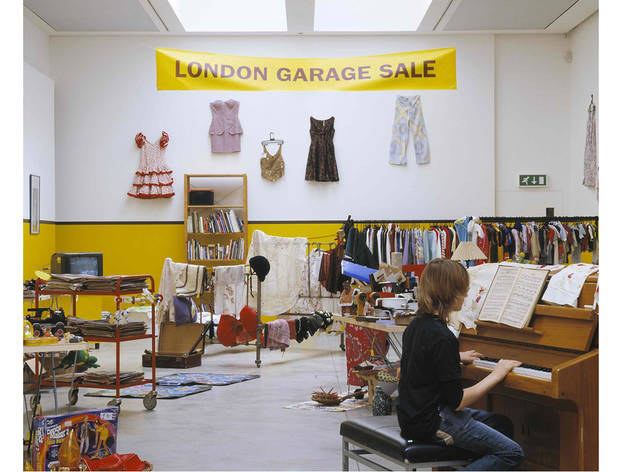 10/10
Institute of Contemporary Arts
Martha Rosler, Meta-Monumental Garage Sale Museum of Modern Art, Nov 17–30 In this restaging of a 1973 piece, originally presented at University of California, San Diego, Rosler will mount a garage sale in MoMA's second-floor atrium space, featuring items brought in by the artist herself and by members of the public and museum staff. Visitors who buy stuff can have their pictures taken with their purchases if they like. Rosler once wrote: "Maybe the Garage Sale is a metaphor for the mind"—meaning, maybe, that thought is simply another form of junk that needs recycling.
Ten fall shows you should see
Catch these top exhibitions.