Heads up! We're working hard to be accurate – but these are unusual times, so please always check before heading out.
The 20 best-selling postcards from NYC's top museums
Here are the 20 best postcards, according to people who visit the Guggenheim, the Met, MoMA and the Whitney
A long as there have been museums, there have arguably been museum postcards, though there may be fewer of them being sold these days thanks to the fact that smartphones make it easy to take pictures of the art. However, just as a Kindle doesn't quite replicate the experience of holding a book, using a tiny screen to look at a Picasso doesn't have the feel of handling a high-quality reproduction of one, printed on nice, thick cardstock. Which may account for the fact that postcards still do a brisk business at museums in NYC. But have you ever wondered which postcards were the most popular? We did. So we canvased the city's four biggest museums to find out, and what we discovered was a bit surprising. For instance, many people seem to prefer views of the museums themselves, while works by Van Gogh and Warhol are among the heavily favored. See for yourself with a look at the top museum postcards.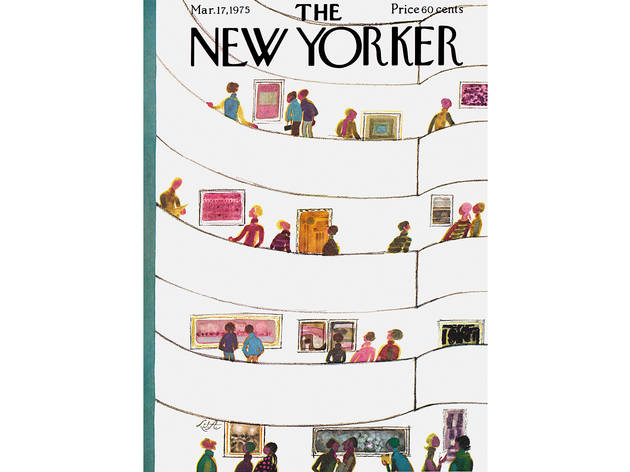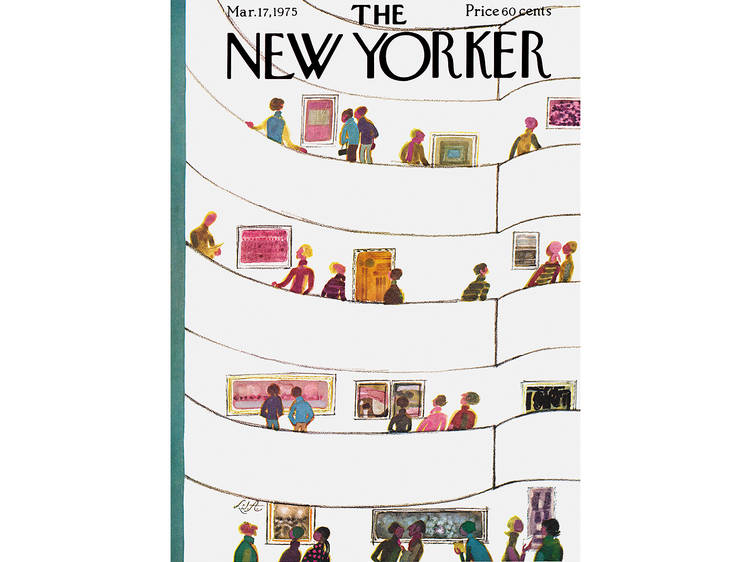 Courtesy the Solomon R. Guggenheim Museum
Laura Jean Allen, The New Yorker cover, March 17, 1975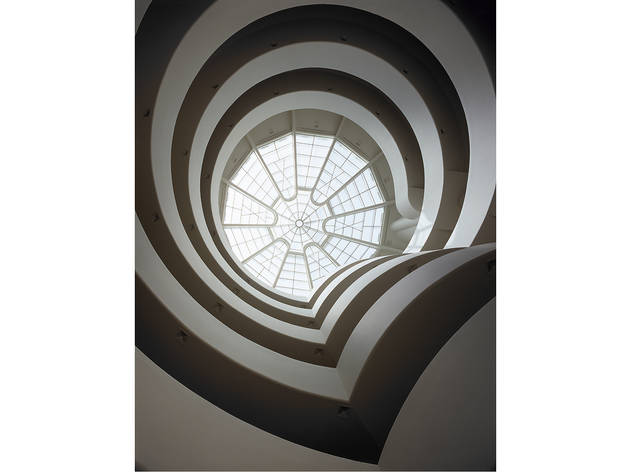 Courtesy the Solomon R. Guggenheim Museum
David Heald, Solomon R. Guggenheim Museum Oculus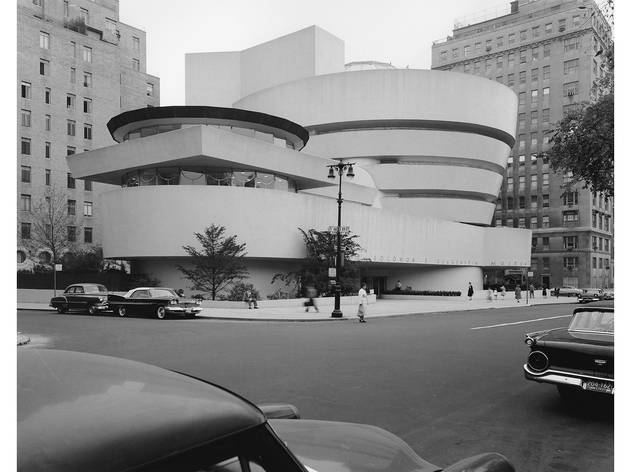 Courtesy the Solomon R. Guggenheim Museum
Robert E. Mates, Historic view of the Solomon R. Guggenheim Museum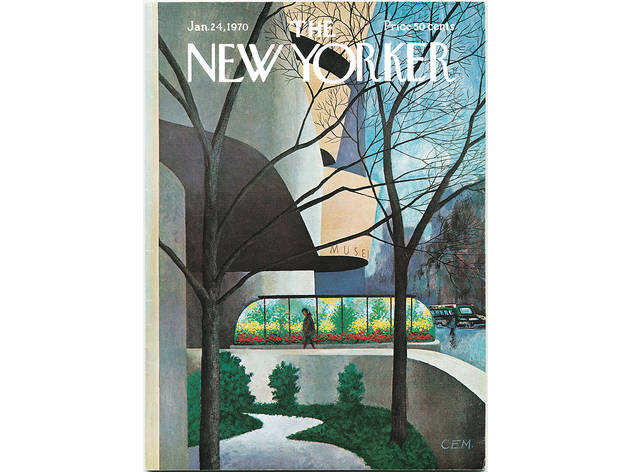 Courtesy the Solomon R. Guggenheim Museum
Charles E. Martin, The New Yorker cover, January 24, 1970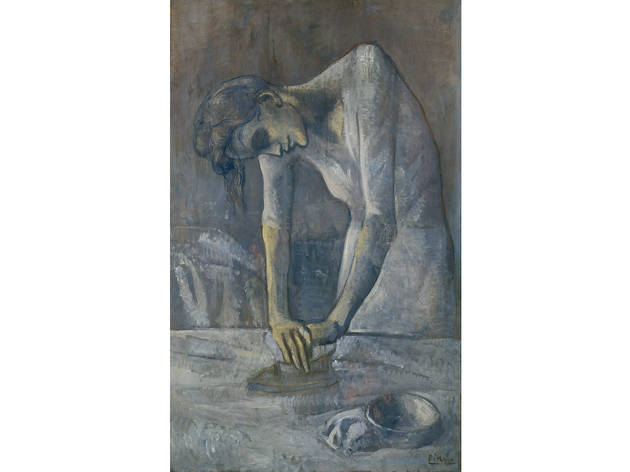 Courtesy the Solomon R. Guggenheim Museum
Pablo Picasso, Woman Ironing, 1904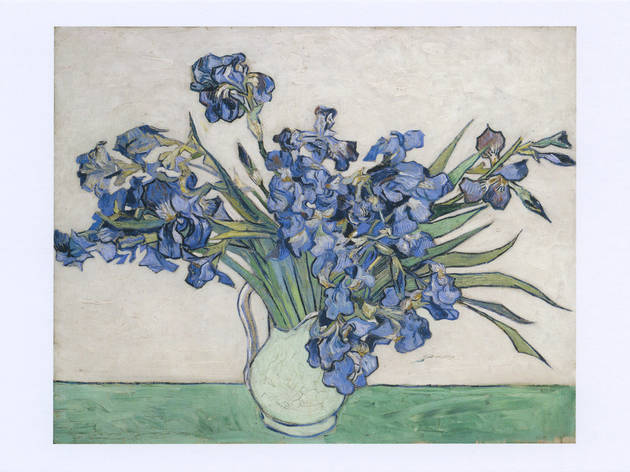 Courtesy the Metropolitan Museum of Art
Vincent Van Gogh, Irises, 1890
Courtesy the Metropolitan Museum of Art
Unicorn in Captivity Tapestry, South Netherlandish, 1495–1505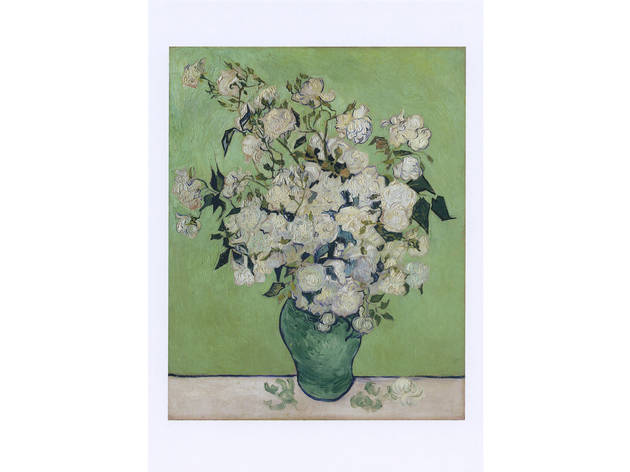 Courtesy the Metropolitan Museum of Art
Vincent Van Gogh, Vase of Roses, 1890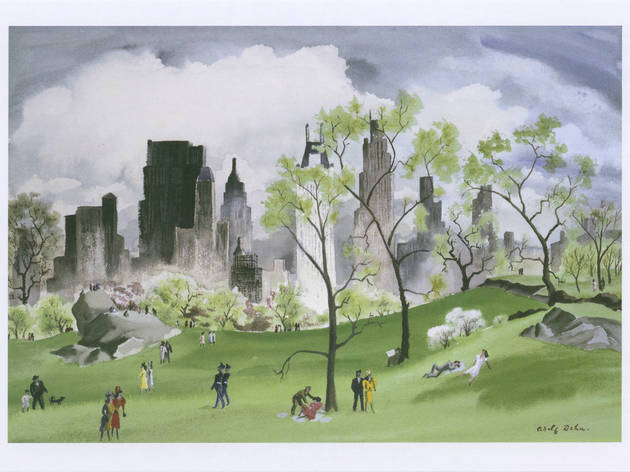 Courtesy the Metropolitan Museum of Art
Adolf Dehn, Spring in Central Park, 1941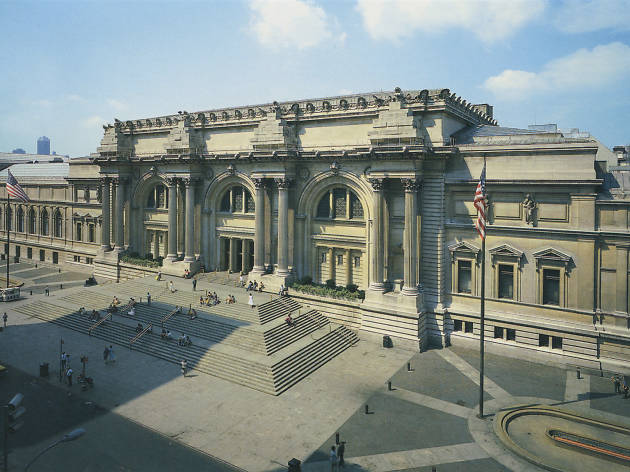 Courtesy the Metropolitan Museum of Art
View of The Metropolitan Museum of Art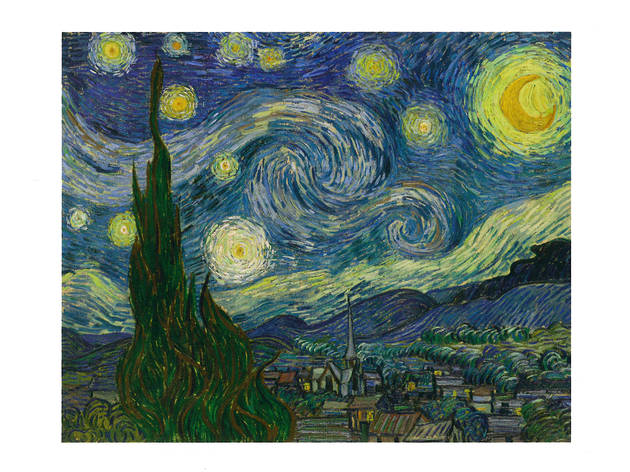 Courtesy the Museum of Modern Art
Vincent Van Gogh, The Starry Night, 1889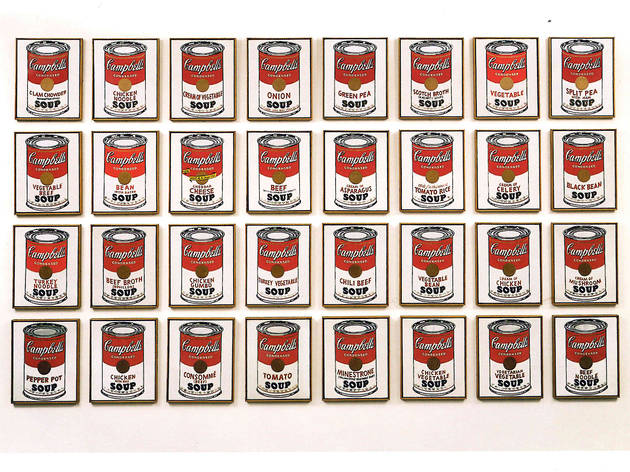 Courtesy the Museum of Modern Art
Andy Warhol, Campbell's Soup Cans, 1962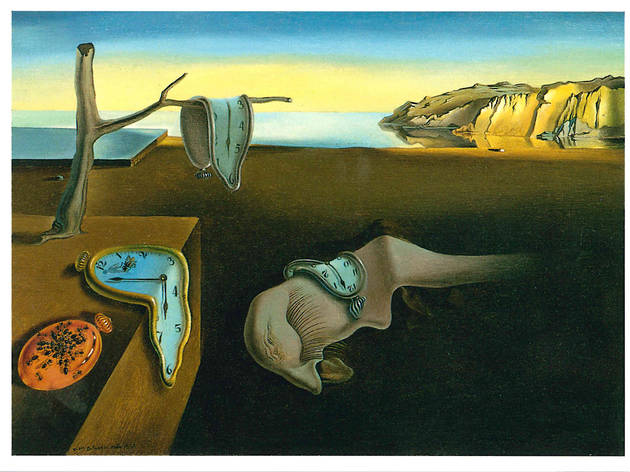 Courtesy the Museum of Modern Art
Salvador Dalí, The Persistence of Memory, 1931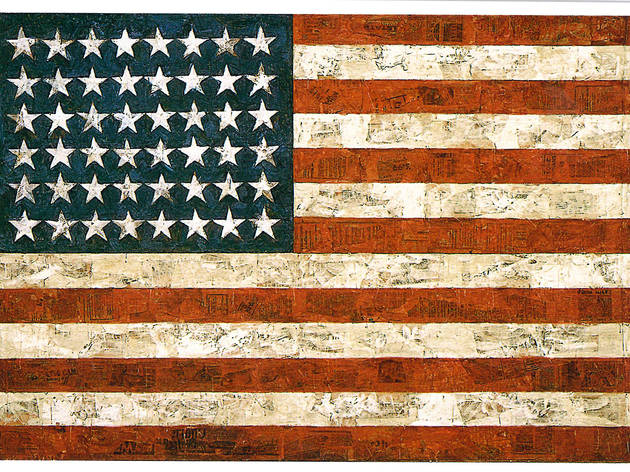 Courtesy the Museum of Modern Art
Jasper Johns, Flag, 1954-55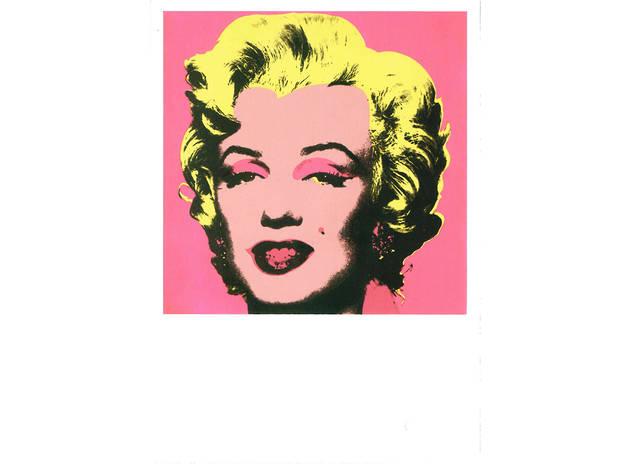 Courtesy the Museum of Modern Art
Andy Warhol, Untitled from Marilyn Monroe, 1967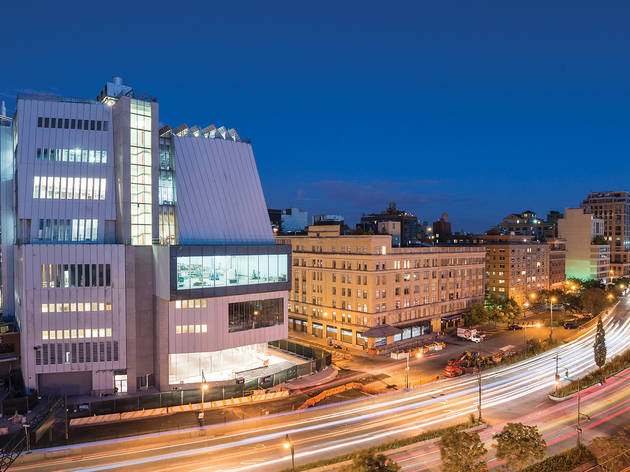 Courtesy the Whitney Museum of American Art
View of the Whitney building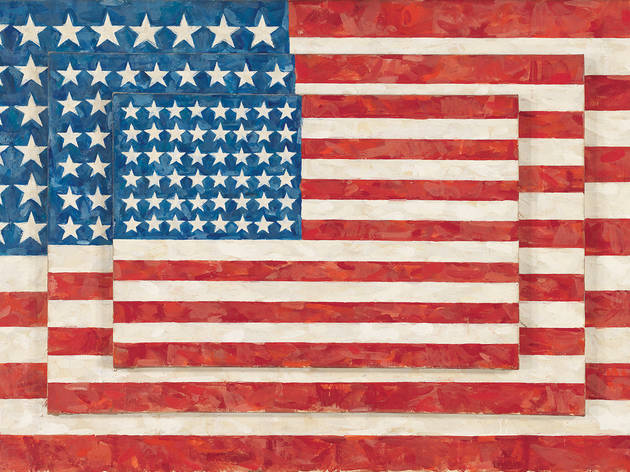 Courtesy the Whitney Museum of American Art
Jasper Johns, Three Flags, 1958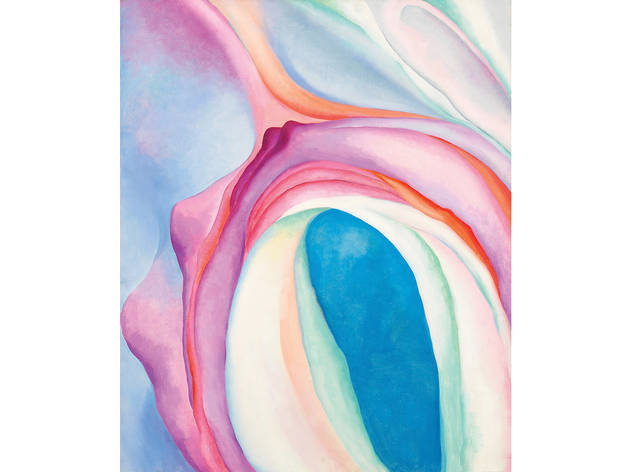 Courtesy the Whitney Museum of American Art
Georgia O'Keeffe, Music, Pink and Blue No. 2, 1918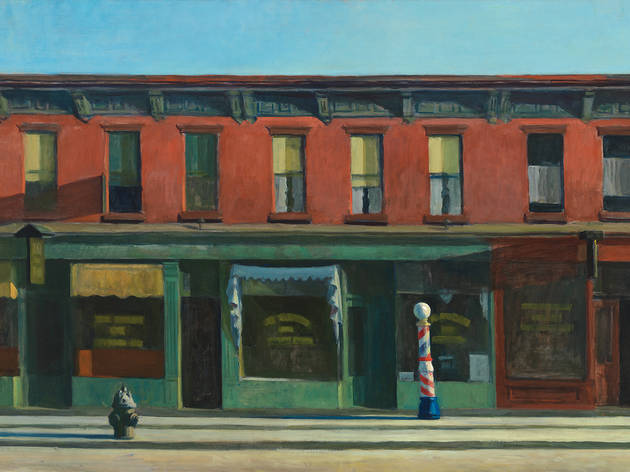 Courtesy the Whitney Museum of American Art
Edward Hopper, Early Sunday Morning, 1930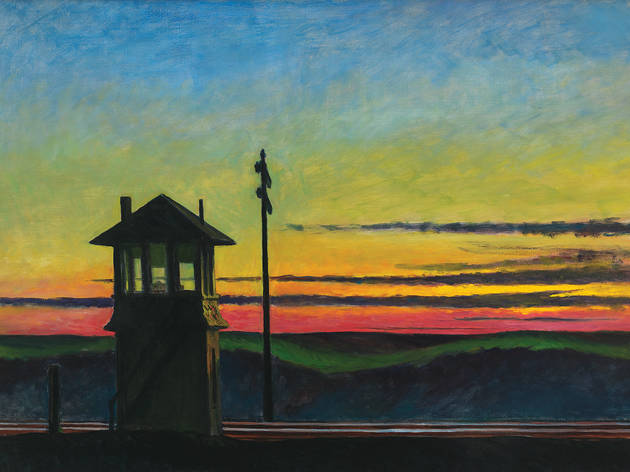 Courtesy the Whitney Museum of American Art
Edward Hopper, Railroad Sunset, 1929