Heads up! We're working hard to be accurate – but these are unusual times, so please always check before heading out.
The best contemporary paintings now on view in NYC art galleries
This month, galleries in New York are offering a cornucopia of artists and styles in contemporary painting
Painting is dead, people used to say, but that was never the case. Judging by the plethora of painting exhibitions currently on view in the city, the medium is certainly alive and kicking, more so than ever. Not only that, it's everywhere: Uptown, Downtown, Midtown and in a panoply of styles from figurative to abstract. To celebrate contemporary painting's vitality and currency, we offer this tour d'horizon of must-see shows.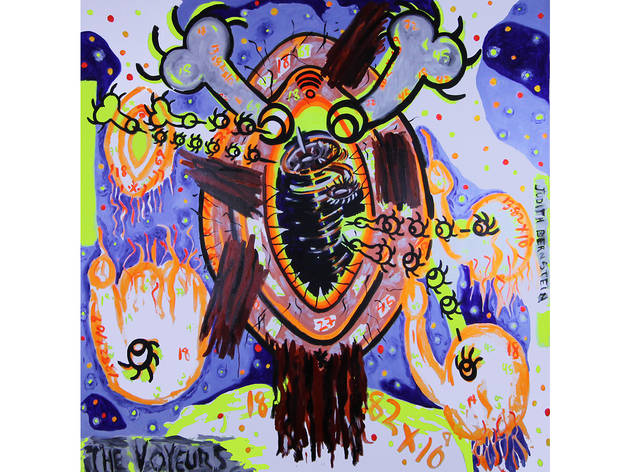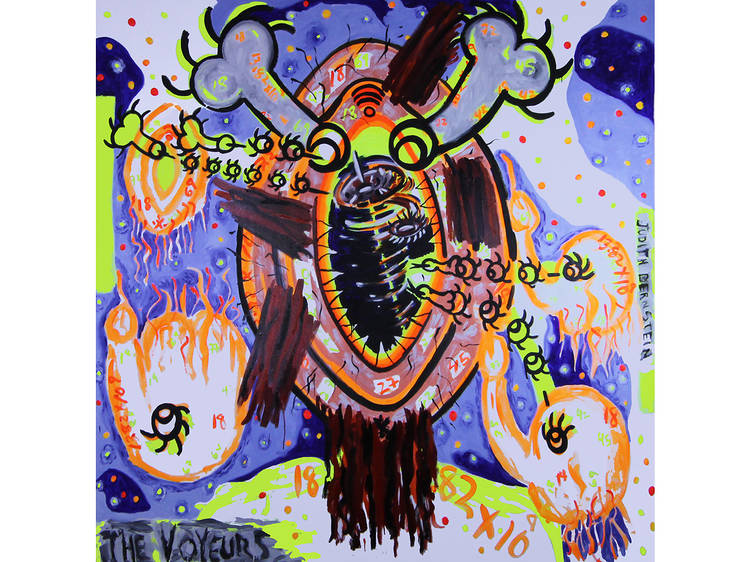 Courtesy the artist and Mary Boone Gallery
Who: Judith Bernstein, first-generation feminist artist whose in-your-face aesthetic rattled the '70s art world.
What: Paintings and works on paper transform limp dicks and vagina dentatas into cosmic spectacle.
Where: Mary Boone Gallery, through July 24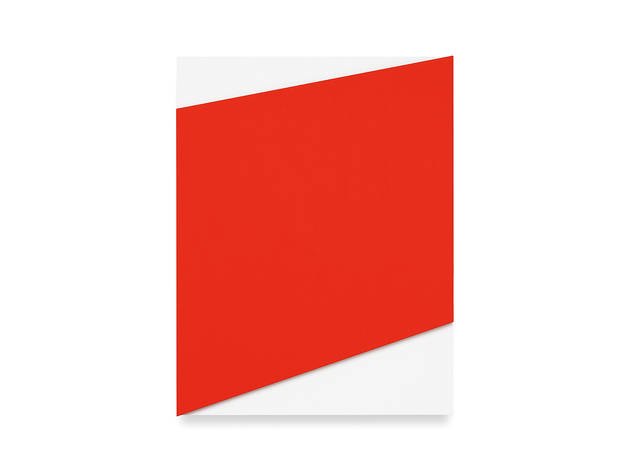 © Ellsworth Kelly
Red Relief over White, 2013
Who: Ellsworth Kelly, nonagenarian pioneer of Minimalist Color Field painting
What: A multi-space presentation of the artist latest painting reliefs. Single-colored shaped canvases are grouped with works featuring two or more solid-hued panels layered to create starkly gorgeous, geometric compositions.
Where: Matthew Marks (502 W 22nd St, 522 W 22nd St, 523 W 24th St), through June 20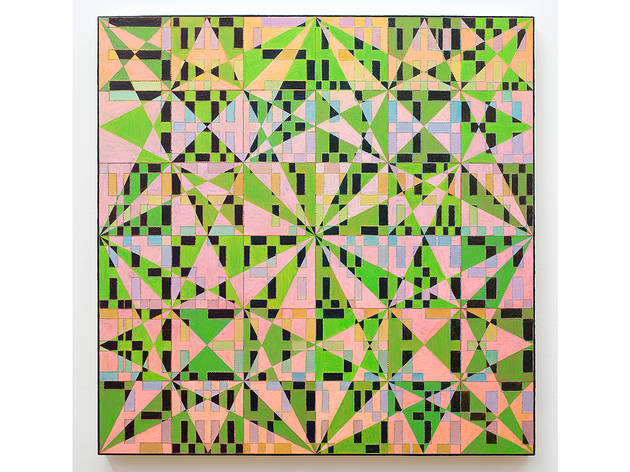 Courtesy Canada
6th Order Magic Square for the Beast, 2015
Who: Xylor Jane, midcareer California artist
What: Paint-by-numbers meets Op Art in these numerical images, some of which are rendered as thickly textured aggregations of dots or lines. The result suggests a cross between Alfred Jensen and a Lite-Brite board.
Where: Canada, through June 7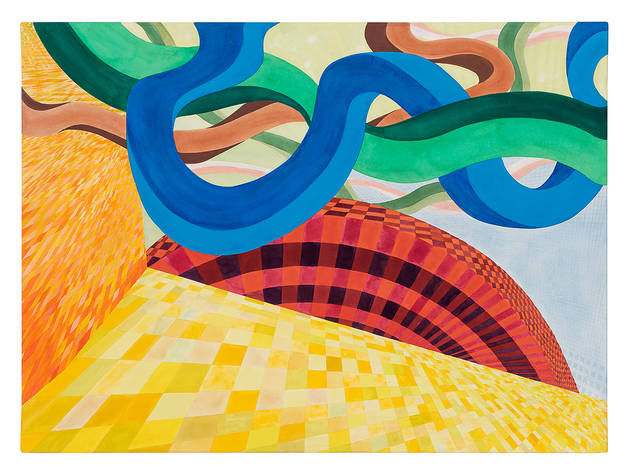 Kevin Kunstadt
Particular Paradox 19, 1999
Who: Al Held (1928–2005), the New York School mainstay who went from Minimalism to Pop-y, Op-y geometric abstraction
What: Large watercolors of vibrant patterns and forms floating within an abstract perspectival space of Escherian complexity.
Where: Van Doren Waxter, through July 2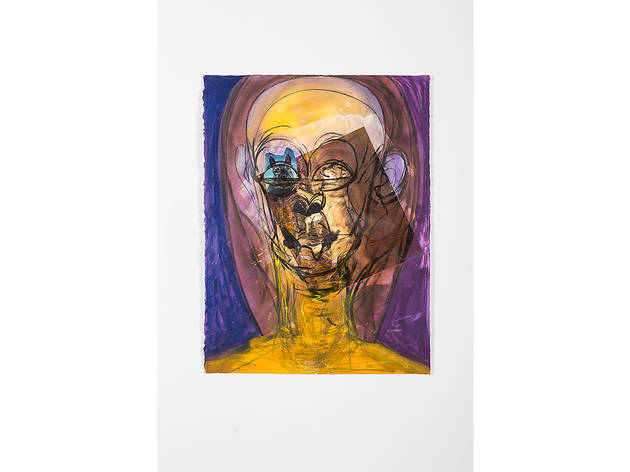 Courtesy Salon 94
Who: Huma Bhabha, Pakistan-born New York artist known for haunting totemic sculptures that mix tribal art with early modern Expressionism
What: This half of Bhabha's two-space show features the artist's pastels and collages depicting animal-human hybrids and other images that manage to combine beauty and horror
Where: Salon 94 Freemans, through June 28
© Estate of Robert Motherwell/Licensed by VAGA
Who: Robert Motherwell, noted figure of the New York School (a term he coined), and associate of the Abstract Expressionists.
What: Monochromatic canvases from the 1960s and '70s livened by three lines drawn at right angles to depict a rectangle missing one side in a dialectical dance between exterior and interior.
Where: Andrea Rosen Gallery, through June 20
Courtesy Cheim & Read
Night Self-Portrait In A Red Dress, 2014
Who: London figurative painter Chantal Joffe
What: Joffe's style of intimate Expressionism seems to channel Alice Neel, perhaps more now than ever since her move from fashion-magazine images to self-portaiture (nude and not).
Where: Cheim & Read, through June 20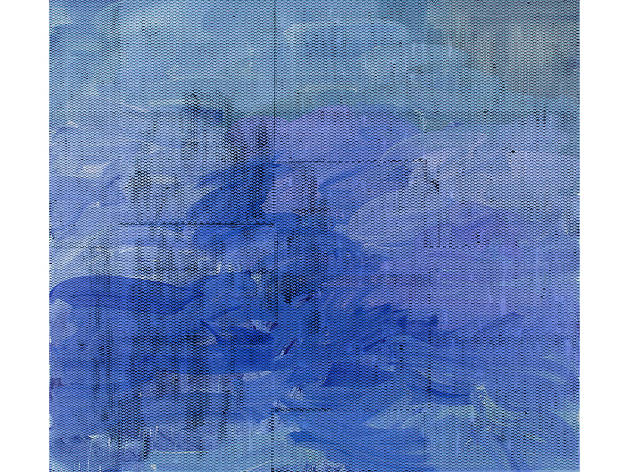 Jason Mandella
Who: Jacqueline Humphries, contemporary abstractionist known for using metallic paint.
What: Commanding canvases covered with reflective paint that is scumbled, slashed and squeegeed with layers of color. The compositions are then topped with darker, thickly applied, marks or glyphs, which cascade down the front of the canvas like computer code.
Where: Greene Naftali, through June 20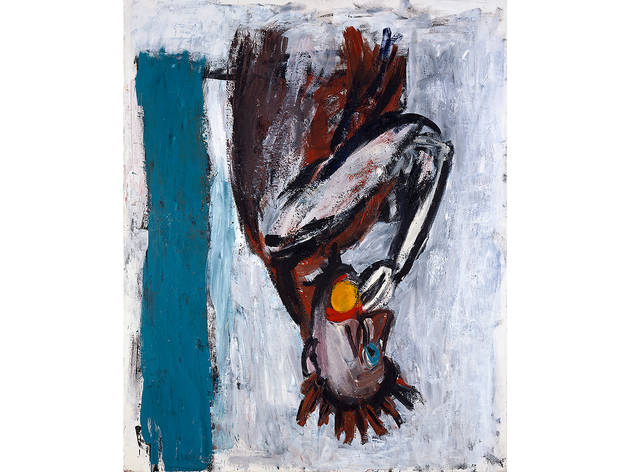 © Georg Baselitz
Orangenesser (IX), 1980–1981
Who: German Neo-Expressionist extraordinaire Georg Baselitz
What: Baselitz literally turned the painting world upside down in the 1980s with works like this series of figures eating oranges and drinking booze—a what-the-hell theme for a WTF style.
Where: Skarstedt Gallery, through June 27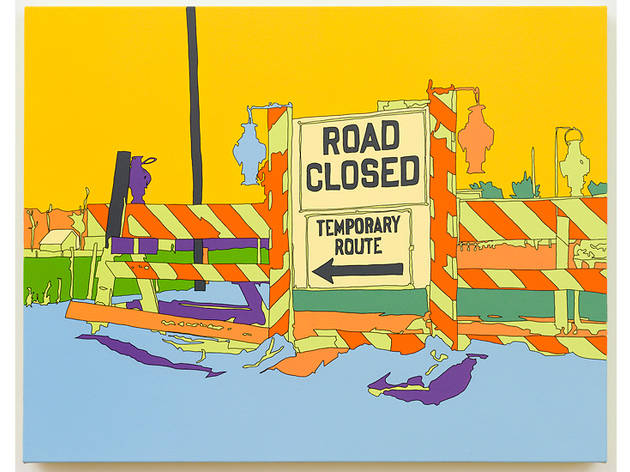 Adam Reich
Arthur Rothstein: Detour sign, Chillicothe, Ohio, 2013
Who: Lisa Ruyter, pop-imagist with a propensity for clashing color schemes.
What: Based on Depression-era photos from the WPA, these latest works by Ruyter follow her signature formula of breaking images up into paint-by-number outlines, then filling them in to create a jigsaw pattern of pigments
Where:
Eleven Rivington
, through July 3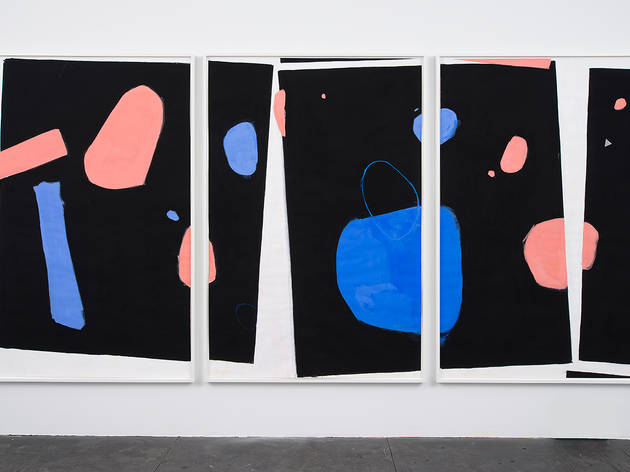 Invisible-Exports
Your Head Is a Haunted House (for Derek McCormack), 2015
Who: Scott Treleaven, Canadian queercore artist who works in a variety of mediums
What: Treleaven's lyrically abstract, large-scale gouaches on paper could be described as contemporary "nocturnes" featuring colored shapes and marks floating on black backgrounds.
Where: Invisible-Exports, through June 7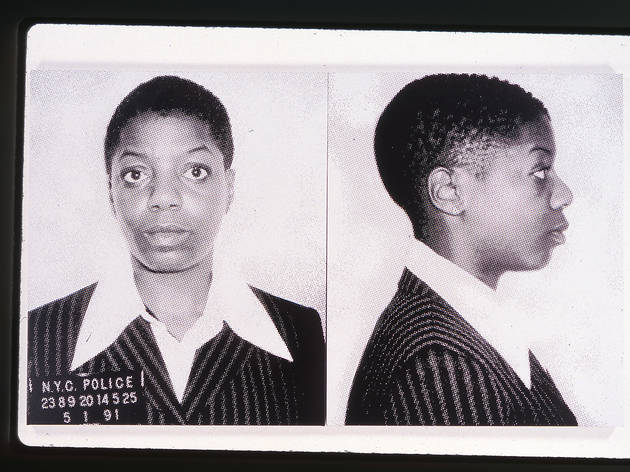 Courtesy the artist and Sargent's Daughters
America's Most Wanted, Themla G., 1998
Who: Deborah Kass, the feminist "Weird Al" Yankovic of Pop Art
What: Known for her Warhol parodies, Kass takes on Andy's Wanted poster series with her own version, substituting museum curators for the hardened criminals featured in the 1964 original.
Where: Sargent's Daughters, through June 28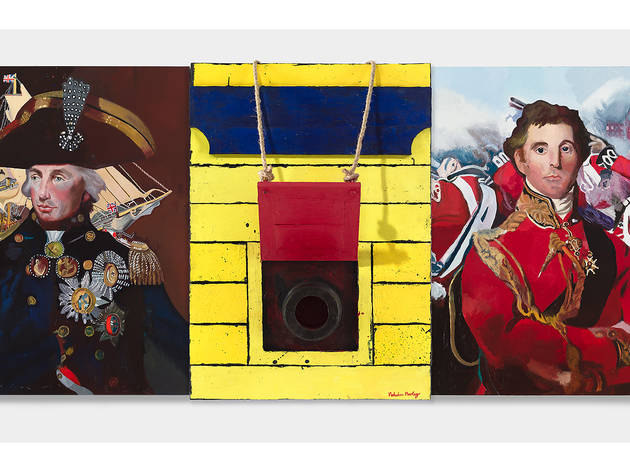 Tom Powel Imaging
Who: Malcolm Morley winner of the first Turner Prize in 1984, and painter whose work over 50 years has evolved from proto-photorealism to a looser, pop-inflected style.
What: Morley offers his usual talismans of boyhood memory—images of tin soldiers, model airplanes and military figures, including Napoleon, Nelson and Wellington.
Where: Sperone Westwater, through June 6
Etienne Frossard
Who: Julia Wachtel, '80s appropriationist having her first solo show in New York since 1993
What: Pop-cultural juxtapositions of cartoons and photo-based images combine into odd pairings like Psy and Kim Jong-un.
Where:
Elizabeth Dee Gallery
, through June 27
See more paintings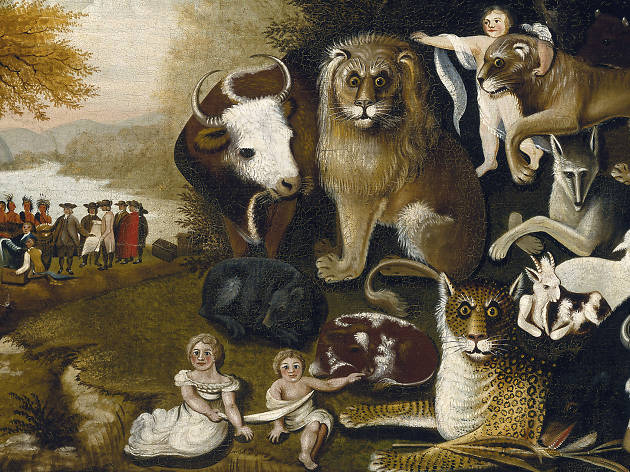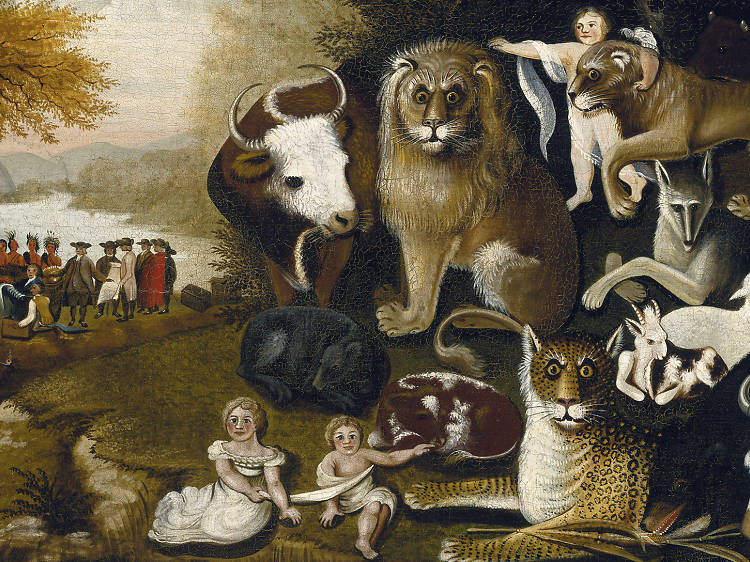 Leading artists, gallery owners, curators and critics pick the best paintings to be seen in NYC