Current exhibits at the Whitney Museum of American Art
See what exhibitions are currently on view this year at the Whitney Museum of American Art in New York City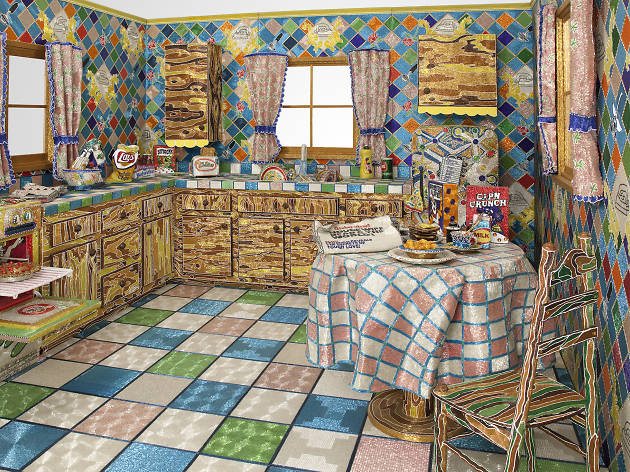 When Gilded Age heiress Gertrude Vanderbilt Whitney established the museum bearing her name in 1931, America was a cultural backwater, making her stated mission of promoting American artists something of quixotic undertaking. It proved prescient, however, when America emerged as a superpower after World War II and altered the direction of art history with such made-in-the-U.S.A. movements as Abstract Expressionism, Pop Art and Minimalism. Though the Whitney was hardly alone in championing that work (MoMA, the Guggenheim, and, to a lesser extent, the Met, did, too), it was uniquely positioned to contextualize it within the wider frame of 20th-century art in America. The Whitney was also the first NYC institution to mount a regularly scheduled survey dedicated to taking the temperature of contemporary art: The Whitney Biennial, a show that became crucial in setting the latest trends. Many memorable Biennials took place on Madison Avenue, in a landmark building designed by Marcel Breuer (now home to the Met Breuer), but in 2015, the Whitney decamped to a much larger quarters, designed by Renzon Piano, in the Meatpacking District,. You can find everything on view there in our complete guide to the best current and upcoming shows at the Whitney Museum.
RECOMMENDED: Check out our full guide to the Whitney Museum, NYC
Current and upcoming Whitney exhibits
1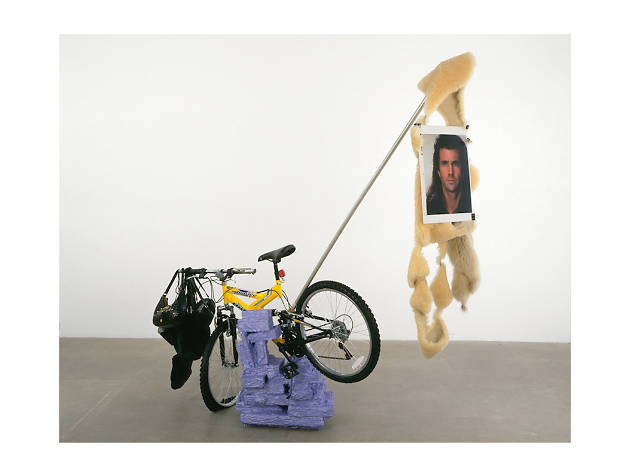 Photograph: Jean Vong, courtesy Walker Art Center, Minneapolis, the artist and Greene Naftali, New York
Wickedly sharp critiques about male privilege and its role in history (art and otherwise) has been a hallmark of Rachel Harrison's work over the past 20 years, during which time she's emerged as one of her generation's most important artists. While her output includes painting, drawing, video and photography, she's probably best known for sculptures created by stacking and arranging blocks or slabs of Styrofoam, before covering them in a combination of cement and painterly flourishes. The comical addition of found objects such as mannequins, appliances and kitsch objects activate her acrid commentary on subjects ranging from Marcel Duchamp's readymades to Donald Trump's presidency. This mid-career survey at the Whitney presents the full range of Harrison's fierce wit and consummate formalism.
2
Photograph: Courtesy Whitney Museum of American Art
"Where We Are: Selections from the Whitney's Collection, 1900–1960"
For its latest installation of its permanent collection, the Whitney choses artworks from the first half of the 20th century, a period which saw the rise of the United States as a superpower, and organizes them around five themes: Family and community, work, home, the spiritual and the nation.
Ongoing
3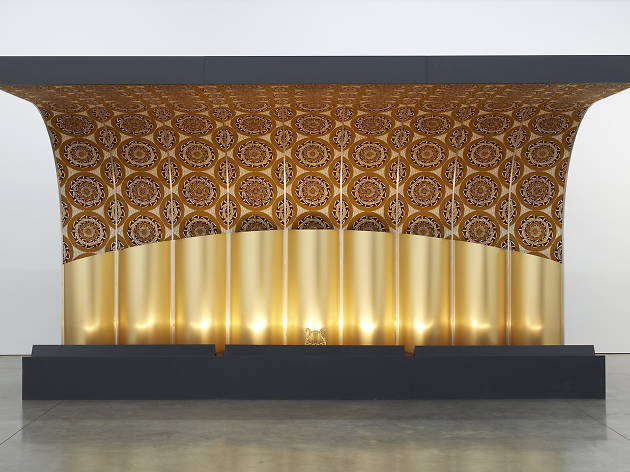 Photograph: Jean Vong, courtesy Walker Art Center, Minneapolis, the artist and Greene Naftali, New York
Jason Moran, a composer and performer as well as artist, has long held a fascination for jazz which he's expressed not only through his own music, but also through an artistic output that has included works on paper and sculpture (notably, his three dimensional tableaux that re-imagine shuttered jazz clubs of legend, such as the Savoy Ballroom and the Three Deuces). His projects have also involved collaborations with a wide range of noted visual artists—among them, Joan Jonas, Kara Walker and Lorna Simpson. This exhibition, his first solo museum show, surveys all aspects of a career that explores the extensive, if underappreciated, intersection of objects and sound.
A New York-based Mohawk member of Six Nations of the Grand River, Native American artist Alan Michelson has spent 30 years examining the historical, cultural, political and environmental context of indigenous life in the United States. His titular work, for example, comprises webcam footage of red wolves in the wild, transforming their status as an endangered species into a metaphor for the displacement of the Wolf tribe of the Lenape people, who were driven from their lands around the Delaware River in 1740. This piece and others realized through video, sound, print and augmented reality make up this striking show.
Looking for more great art exhibits?
Check out the must-see shows at MoMA