The Grand Central Terminal in NYC guide
Want to visit Grand Central Terminal? Visit NYC's most beautiful and historic place to catch a train.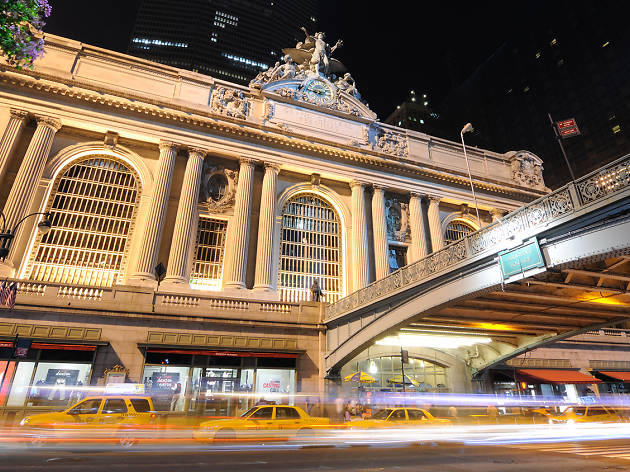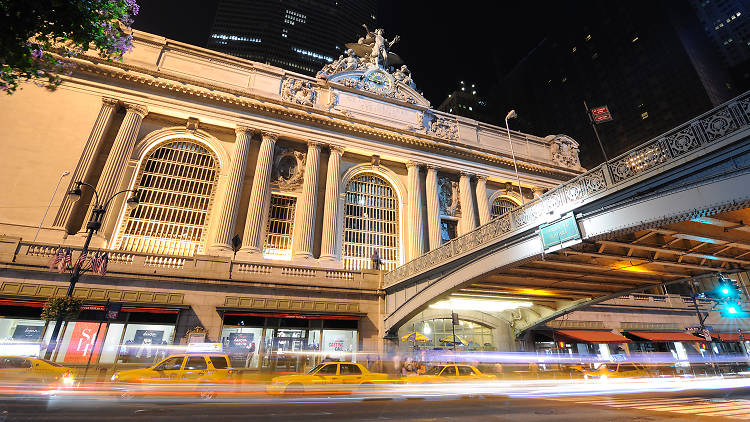 If Penn Station is Jan Brady, Grand Central Terminal would definitely be Marcia. The more striking of our two major commuter rapid transit terminals isn't only known for funneling around 700,000 commuters to and from the city every day. It's also a hot destination for premiere shopping, elegant bars, and stunning architecture. Most NYC residents are familiar with this century-old New York attraction as it's the first stop on a trip to upstate New York, but the landmark is worthy of a trip in itself, if only to view the Beaux Arts design, astrologically-adorned ceiling and ornate details surrounding virtually every area of the site. The next time you're on 42nd Street, go inside and do some shopping, enjoy NYC's best oyster happy hour in the dining concourse, or take in some history at Vanderbilt Hall and The Campbell Apartment.
Where is Grand Central Terminal?
Grand Central Terminal is at 89 E 42nd St, New York, NY.
What's the best way to get to Grand Central Terminal?
Take the shuttle from Times Square, or the 4, 5, 6 or 7 trains to 42nd St.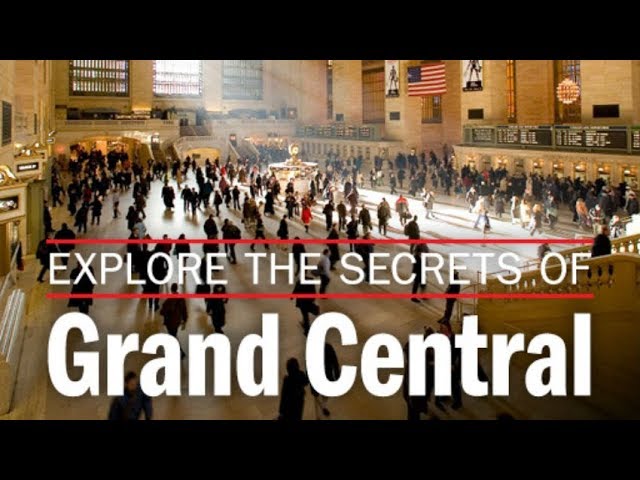 Grand Central Terminal in NYC
Archive Grand Central coverage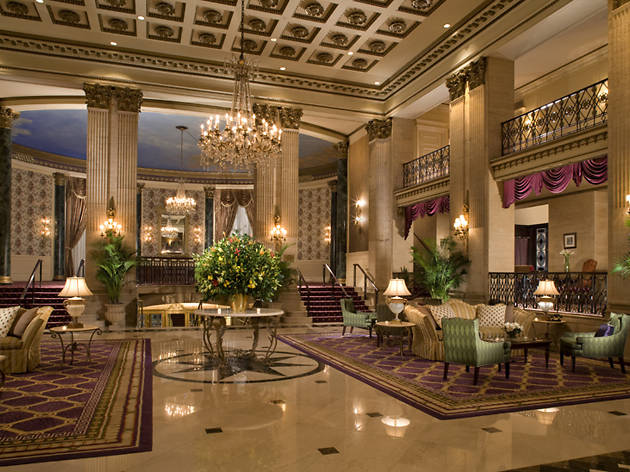 The best hotels near Grand Central Terminal put you at the door step at one of the best attractions in Manhattan