New York's Best Bartender 2015: West Village & Meatpacking
Is New York's best bartender working in your neighborhood?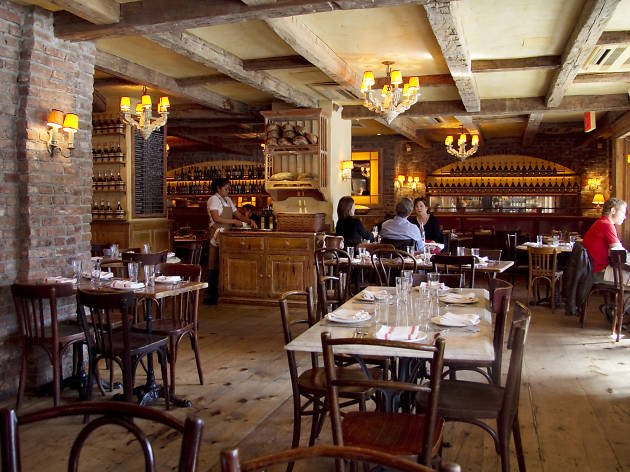 Whether you're a fan of dive bars, beer bars, rooftop bars, romantic bars or any other kind of bar, you can always find what you're looking for in New York—most of us don't even need to leave our neighborhoods to visit a bar (and bartender) we love. If your favorite bartender made it to the shortlist below, vote for them, then come back on March 17 to see if they made it into the final 50.
Vote for your favorite bartender
See more on New York's Best Bartender
Bartenders are such a big part of our day-to-day life in New York that it's easy to take them for granted, but where would we be without their beer-pouring, drink-mixing, sob-story–listening, make-all-your-evenings-magical-through-the-power-of-booze ways? That's why we're celebrating them with a competition to find the absolute best bartender in NYC.
Read more
Sponsored listing
Smoking Monkey
Whether you're looking for a craft cocktail, raw bar or backyard garden, the Smoking Monkey in Clinton Hill has you covered. Cocktails like The Other 75 with cognac, lemon juice and champagne and the El Clasico with mezcal, cointreau, muddled orange and pickled vegetables (both $14) riff on the classics. The bar also offers a selection of craft beer and wines. Need something to eat? The cheese and charcuterie platter ($20) would satisfy a small group, but larger parties might want to order a massive seafood platter piled high with lobster, assorted oysters, clams and shrimp ($112). The crab cake sliders ($9), baby octopus with potatoes ($9) or the house burger with sauteed red onions, tomato, bacon and cremini and shiitake mushrooms ($14) might also hit the spot. Just make sure to save room for the chocolate cake with rum-spiked whipped cream ($8).
Venue says: "Our backyard just opened! Join us for happy hour and enjoy $1.25 oysters and clams from 4pm-7pm everyday of the week."