Swap out your winter cocktails for springy alternatives
Transform your wintry drinking habits to fit the warmer temperatures with punches and plenty of rosé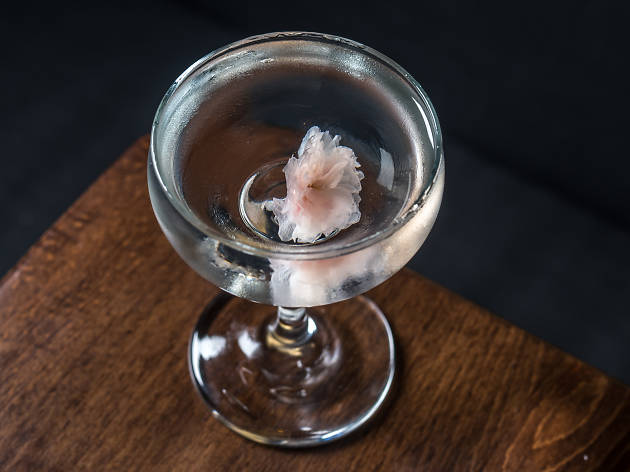 Winter cocktails are easy: You warm up alcohol, add some spices, maybe some honey, and you've got a soothing, comforting cool-weather cocktail. But if you want to continue drinking your cold-weather favorites into the spring and summer, we've found warm-weather replacements for wintry hot toddies, Irish coffees and mulled wine at some of the best bars in NYC.
RECOMMENDED: Full guide to cocktails in NYC
Best spring cocktails in NYC
Looking for an amazing cocktail experience?
If you want to call yourself a New Yorker, you need to drink the best cocktails and visit the best bars in the city
Read more
Sponsored listing
Taproom No. 307
This Murray Hill watering hole isn't just another sports bar. Unlike most neighborhood joints, Taproom No. 307 offers more than the usual suspects on draught. Suds lovers can choose from a glimmering lineup of 40 craft-beer taps and a few casks behind the long oak bar, plus a selection of another 40 to 60 bottled beers that changes seasonally. On a recent visit, bartenders were pouring Lagunitas Brown Shugga' ($9), Black Hog Delicata Squash Saison ($8) and Downeast Winter Blend Cider ($8). Rare beer enthusiasts will want to check out the Logsdon Peche 'n Brett ($48 for a 32-ounce bottle) and Stone Old Guardian Barleywine OakSmoked 2013 ($25). All that drinking is bound to work up an appetite, so order up some of Taproom No. 307's grub. Maybe some poutine ($14) or bay shrimp hush puppies ($11) and a kale-basil pesto flatbread ($14) will hit the spot.
Venue says: "We offer over 40 different craft beers on draught, over 40 bottles and beer infused dishes!"