You're going to need proper carb-filled fuel for next weekend's Panorama Music Festival at Randall's Island—after all, with a lineup that includes LCD Soundsystem, FKA twigs, Sia and Kendrick Lamar, there will be some serious getting-down going on. Food vendors include Bushwick pizza pioneer Roberta's, hedonist vegetarian newcomer Nix, fresh-fried doughnut outlet Dough and wine-loving Lower East Side restaurant Wildair, so you're good on the munchie front. Here are the 10 best things you should be noshing between sets at Panorama.
Loosie Rouge
Along with fried chicken, Nutella beignets and sweet-tea slushies, the Williamsburg bar will be doling out a Rueben po' boy hybrid piled high with pastrami from Katz's Delicatessen.

Maman
The Soho café is already famous for its astounding chocolate-chip cookies—now you can get that gooey cookie dough nestled around McConnell's ice cream as an ice-cream sandwich, a cool treat you can pair with an almond-milk iced matcha latte, served Instagram-ready in a pineapple.
The Black Ant
With its sibling spot Temerario, the bold Mexican joint is serving a slew of tacos—short ribs with tomatillo salsa, Baja-style cod with chipotle aioli—as well as al pastor pork-belly buns and grilled elote corn.

Nix
Michelin-starred chef John Fraser is turning out vegetarian items at the fest, including a pita chili pie (with grated cheddar, sour cream and scallions), a hummus bowl (with falafel and pickled beets) and pineapple-hibiscus-mint tea.

Wildair
Along with sister restaurant Contra, Jeremiah Stone and Fabian von Hauske's LES wine bunker is serving fried soft-shell crab and a light, summery peach-and-burrata salad.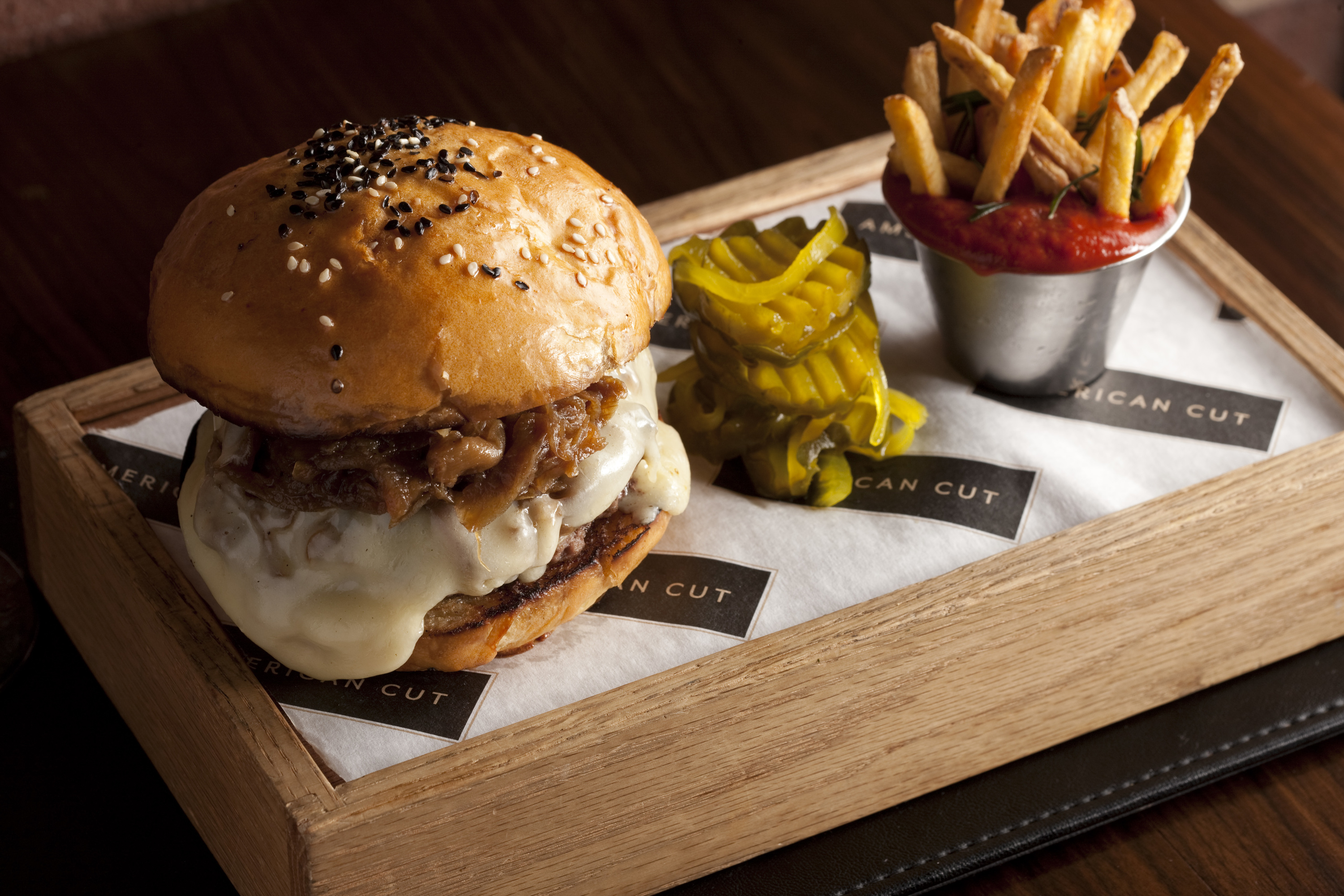 American Cut
One of our Battle of the Burger contenders, Marc Forgione's off-menu burger is a thing of mineral-funk beauty: The melt-upon-contact beef blend is loaded on a house-made bun with beer cheese and bourbon-caramelized onions. Get it with potato chips, pickles and a cooling Arnold Palmer.

Eggloo
Speaking of cooling off, you can combat summer's rising temps with Eggloo's Insta-crazed ice-cream waffle creations. Inside the puffy, egg-waffle cones, expect flavors like the OG (vanilla ice cream, Fruity Pebbles, chocolate Pocky and condensed-milk drizzles) and the Death by Chocolate (chocolate ice cream, crushed Oreos, chocolate Pocky and chocolate drizzles).

Inday
The healthful Indian bowls on offer at the fest include cold salmon salad with coconut quinoa, charred corn salsa and pineapple chutney, and a chicken-and-rice number with pickled cucumber, shaved greens and ranch dressing.

Sushi Azabu
Need a temaki pick-me-up while waiting for the National to hit the stage? Head to this sushi stall, which is offering salmon-cucumber and eel-avocado hand rolls, as well as edamame and seaweed salad.

Roberta's
Concert-goers can enjoy crowd-favorite pizzas like the classic margherita, a pepperoni pie or the spicy-sweet Bee Sting (soppressata, mozzarella, chili oil, basil and honey).