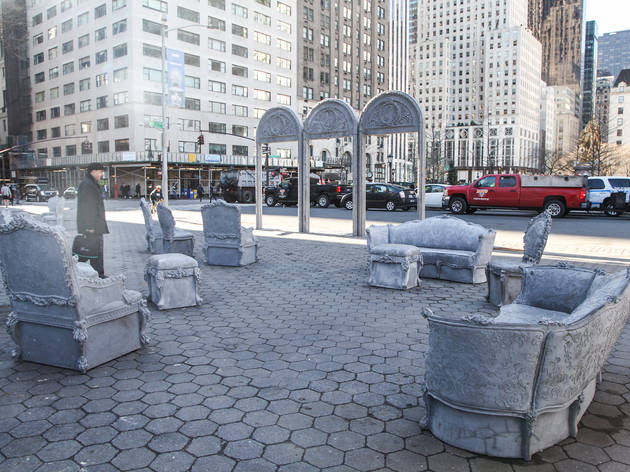 A bunch of antique furniture has been installed in Central Park
Posted: Thursday March 2 2017, 4:50pm
The last ten years or so have been described as a global Gilded Age and with good reason: The top 0.6% of the world's population now holds 39.3% of the world's wealth. Nowhere is this more apparent than in New York, where billionaires pay tens of millions of dollars to live in a super-tall apartment tower inspired by a trash can.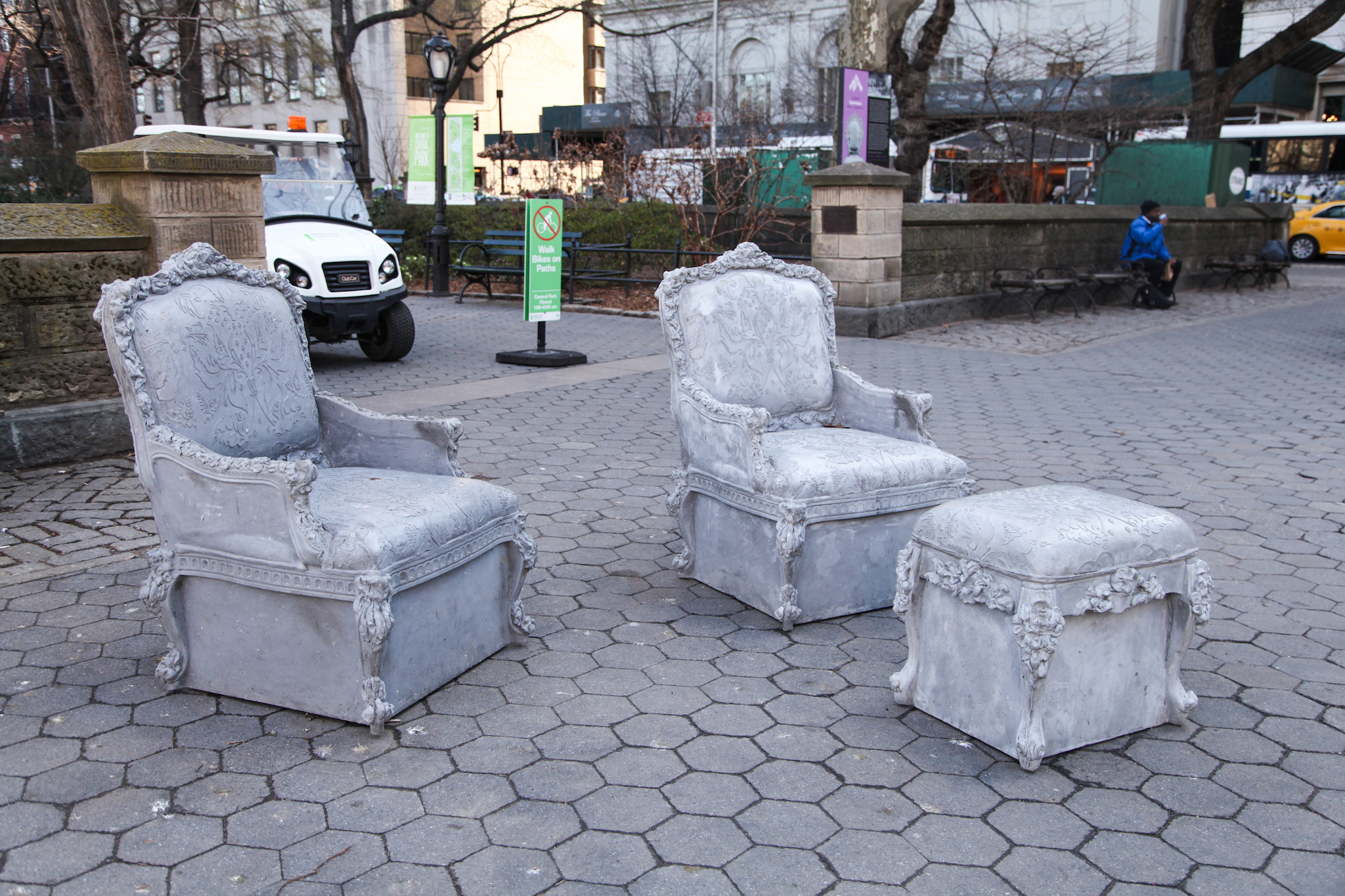 Gotham, of course, was home to the original Gilded Age of the late 19th- and early 20th-centuries, a fact noted by the Public Art Fund's latest public art installation for the Doris C. Freedman Plaza just outside Central Park. The creation of Los Angeles artist Liz Glynn, the works consist of a group of plushly upholstered, Louis XIV-style pieces of furniture (including ottomans, sofas and armchairs) made of cast concrete. The suite of nine objects is arranged in front of a trio of large freestanding portals (also in concrete) that look like frames for French windows or doors.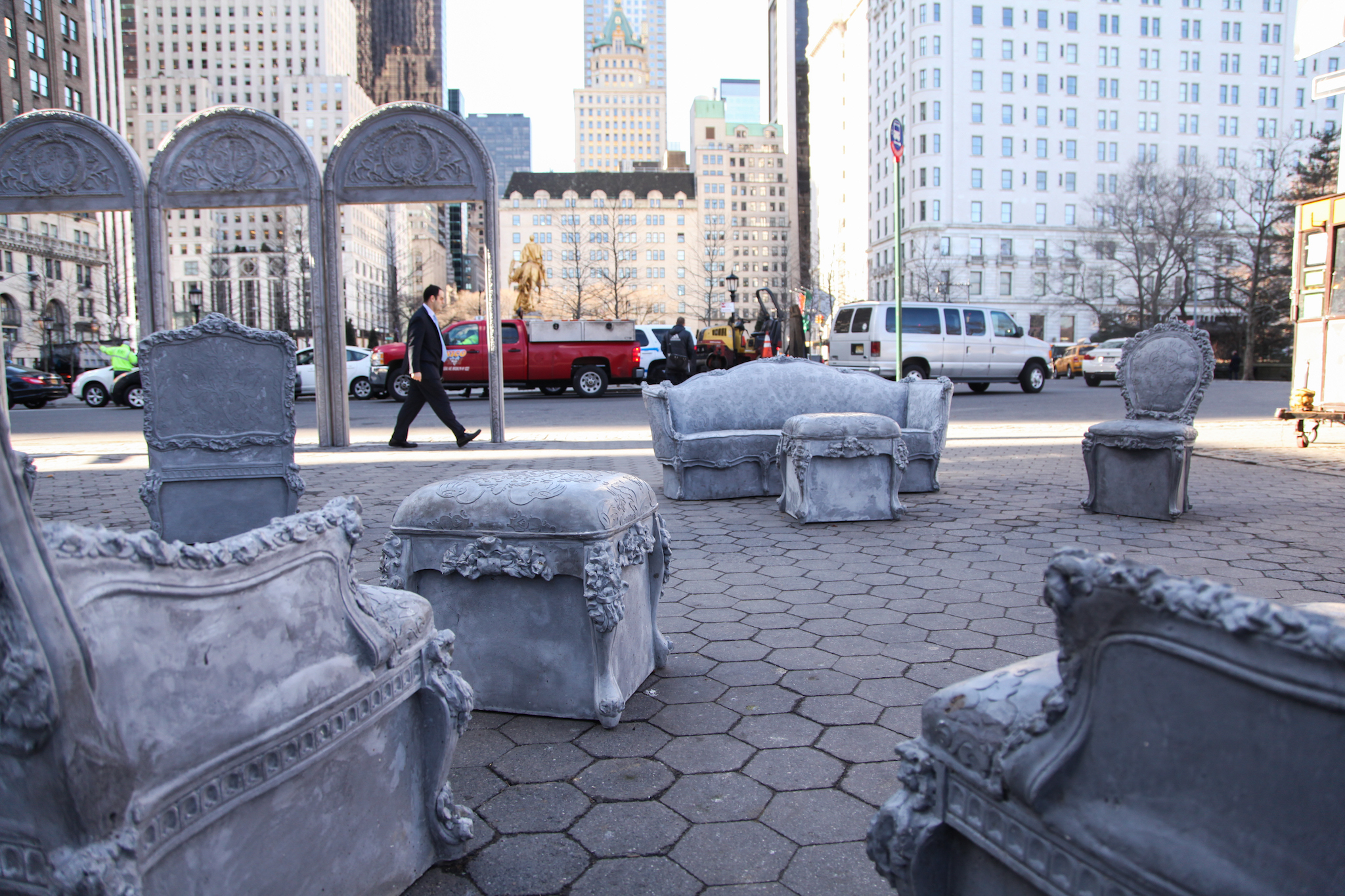 The use of concrete gives the whole affair a spectral presence, which is sort of the point: The ensemble is based on furnishings that once graced the opulent interior of the now-demolished William C. Whitney Ballroom. Located on nearby Fifth Avenue, the ballroom resided in Whitney's former mansion at 68th Street and was designed by legendary architect Stanford White (whose existing NYC buildings include the Gould Memorial Library in the Bronx). By reviving these ghostly relics of the past, Glynn bridges the Gilded Ages of then and now, reminding us that what goes around, comes around.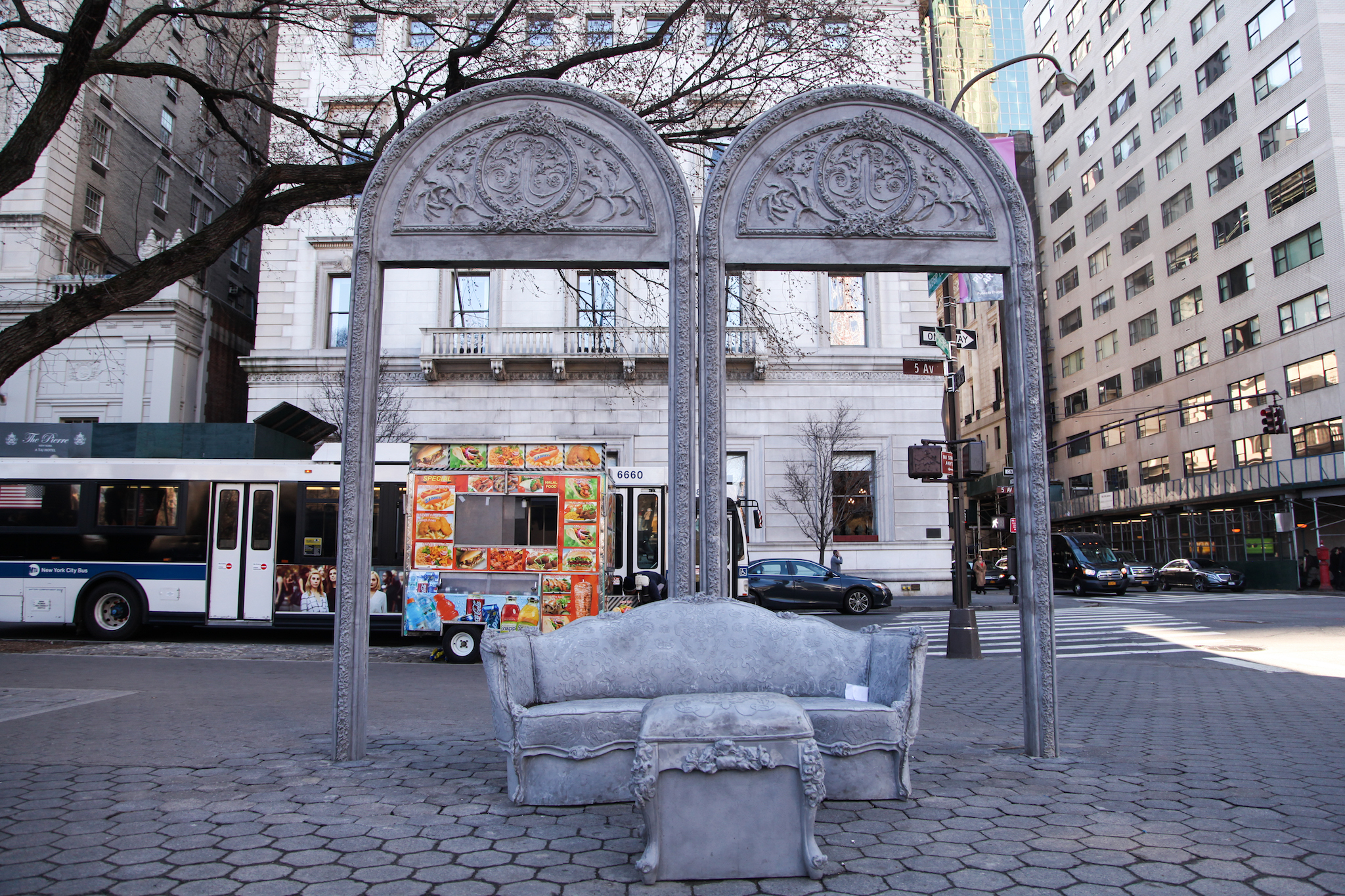 Share the story