Open House New York's best closed-to-the-public sites 2017
As Open House New York takes over the five boroughs, discover the usually closed-off spots you need to hit up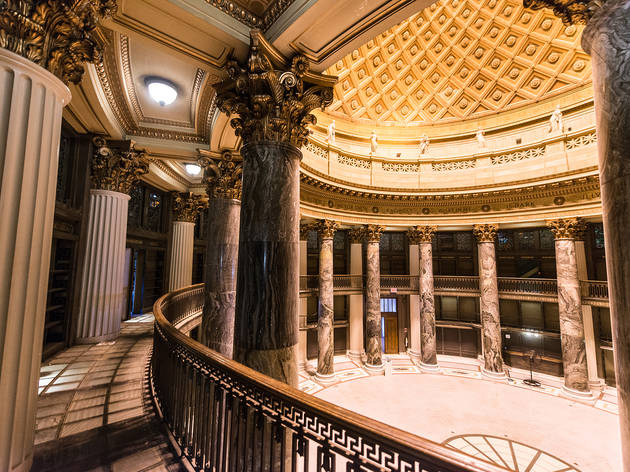 Open House New York is returning for its 15th year this October, bringing with it behind-the-scenes access to more than 200 of the city's most compelling spots, from New York attractions arts institutions to beautiful NYC buildings. Slated for the weekend of October 14–15, the festival facilitates tours of spaces that are normally off-limits to the public. From century-old locations to contemporary spaces boasting cutting-edge architecture, Open House is any design, history or urban planning nerd's dream. As always, this year's fest covers all five of the city's boroughs, and includes favorites from previous iterations like the Brooklyn Army Terminal, the Little Red Lighthouse in Washington Heights and Woodlawn Cemetery in the Bronx. But Open House 2017 also comes with a handful of exciting new additions. Governors Island's Ligget Hall, a former military barrack, will open up its secret archway gymnasium to the public for the first time. The New York Transit Museum will offer tours of its archives, providing an all-encompassing look at its thousands of artifacts that shed light on the history of mass transportation in the city. The American Copper Buildings (the pair of new angled skyscrapers near the East River) will give festival attendees one of the first tours of the structure's skybridge. Other new additions include Roosevelt Island's new research incubator, The Bridge at Cornell Tech; the sprawling apartment complex that is Waterside Plaza; the Cultural Services of the French Embassy, which is situated in a Gilded Age Mansion; and the Residences at PS 186 and Boys & Girls Club of Harlem, a school that has been converted into affordable housing and a community center. Tickets for Open House are set to go on sale later this month, and we will be announcing the full list of participating sites on Wednesday, October 4. Be sure to keep an eye out for the announcement—this is one of the unmissable NYC events in October this fall.
RECOMMENDED: Complete guide to Open House New York
Open House New York's best closed-to-the-public sites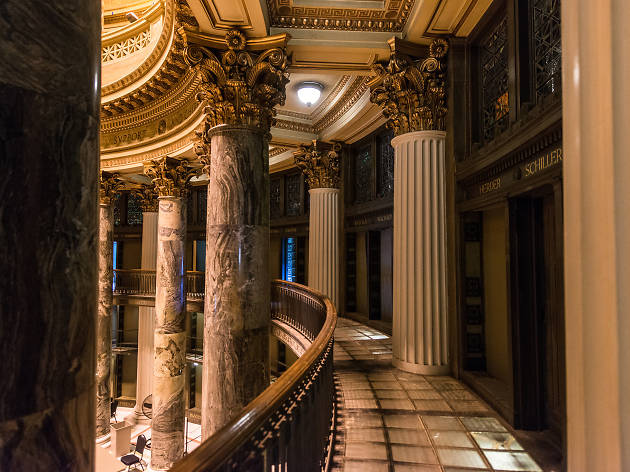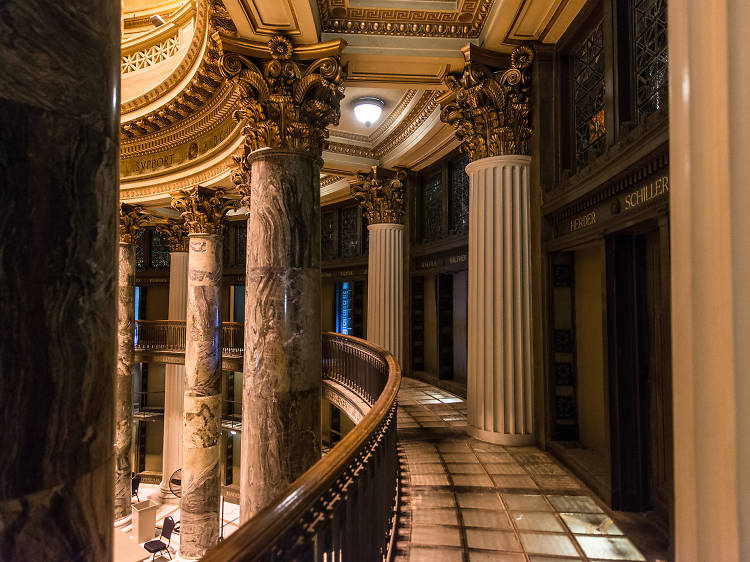 Photograph: Teddy Wolff
Attractions, Historic buildings and sites
Museums, Special interest
Photograph: Weiss Manfredi
The Bridge at Cornell Tech
Photograph: Weiss Manfredi
Attractions, Public spaces
Attractions, Historic buildings and sites
Photograph: Jeff Liao
Ligget Hall at Governors Island
Photograph: Courtesy American Copper Buildings
American Copper Buildings
Photograph: Courtesy American Copper Buildings
Museums, Special interest
Show more
Looking for more fall activities?
Find the best things to do in the fall in NYC, including can't-miss seasonal events, Halloween activities and more