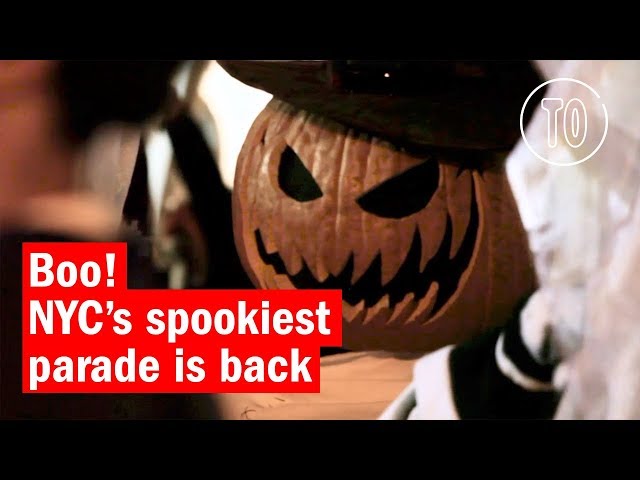 After a weekend of pumpkin shenanigans and Stranger Things binge-watching, would you believe that Halloween in NYC has only just begun? On Tuesday, October 31, more than 50,000 be-glammed and be-ghouled revelers, hundreds of marionettes and puppets and over 50 bands will take over the streets of the West Village for the annual Village Halloween Parade. Before you staple on that cast for your Dear Even Hanson costume, here are some logistics, routes and details for the wild night.
RECOMMENDED: A complete guide to Halloween in NYC
Where is the Village Halloween Parade?
The parade runs up Sixth Ave from Spring Street to 16th Street in Manhattan. If you're marching with the hordes of fabulously undead, line up at Sixth Ave and Canal St before 9pm, and be sure you have a meeting spot planned out with your group. If you're looking to watch the proceedings, get a spot early. The parade is congested most between Bleecker and 14th Streets, so you may be better off staying farther downtown. Citi Bikes will be deactivated along the parade route, and though the 14th Street subway station will be open, you may want to avoid it if you can.
When is the Village Halloween Parade?
Tuesday's parade runs from about 7–10:30pm.

What should my costume be for the Village Halloween Parade?
If you're not down to be a sexy clown, we've got some Halloween costume ideas that are perfect for New Yorkers this year.
Where can I party after the parade?
Though the official parade after party goes down at Slake NYC at 9pm, there are plenty of other rad Halloween events you can check out.
Sign up to receive great Time Out deals in your inbox each day.