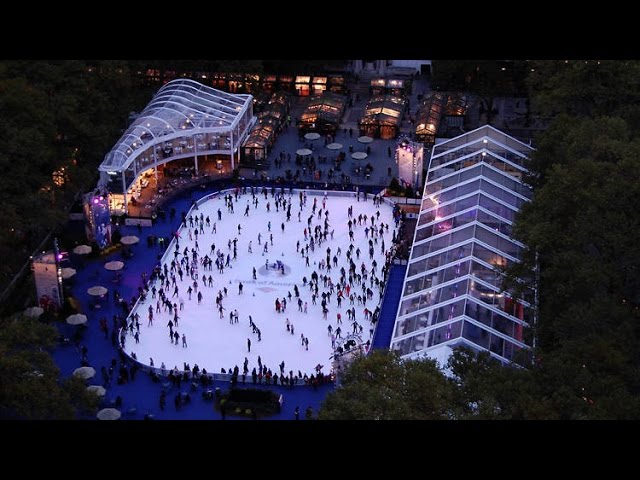 You might as well put your pumpkins and poop emoji Halloween costume away: Christmas in New York will be here before Trick-or-Treating kicks off. How do we know? Well, we just heard that one of the best holiday markets and Christmas things to do in New York reopens as early as next week!
RECOMMENDED: Full guide to Bank of American Winter Village at Bryant Park
That's right, we're talking about the infamous Bank of America Winter Village at Bryant Park, which is predominantly known for kicking off the most festive time of year before we finish solidifying our Halloween plans.
On Saturday, October 28, the magical, winter wonderland returns for its 16th year. From admission-free ice-skating to unique shopping opportunities and tasty fare provided by delicious food vendors, Bryant Park is the perfect spot to grab a bite and get into the holiday spirit.
If you feel as if it's wrong to go into Christmas-mode before you've finished your Halloween candy, we don't blame you. But make sure to check out the market on November 2 during the park's official grand opening party.
Stay tuned for more information regarding this year's event.
Sign up to receive great Time Out deals in your inbox each day.