We all know the rule: Eat oysters only in months with an R. (Sorry, May through August!) Well, we're finally back in slurping season, baby—in fact, we're in the midst of NYC's 5th annual Oyster Week—and local restaurants are responding with gorgeous shellfish in all its raw and roasted forms. Here are six you should trying this season: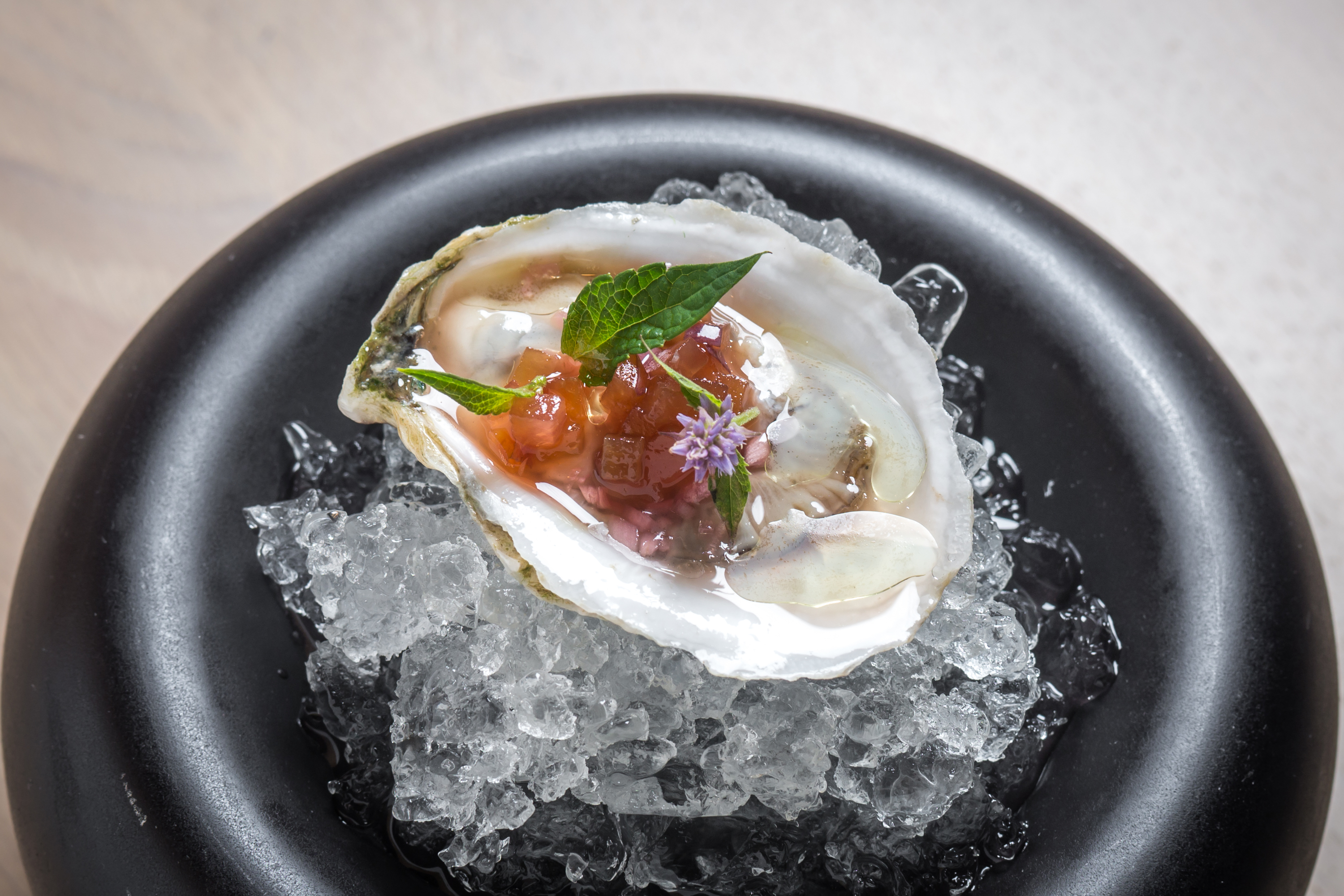 Agern: Oyster and plum
Sink a sleek two-pronged fork into one of the small Nauti Pilgrim oysters at this Nordic tasting-menu spot and pop it in your mouth: You'll be inundated with a salty-sweet medley of compressed plum, shallots, rose vinegar and lavender. Part of tasting menu, $165.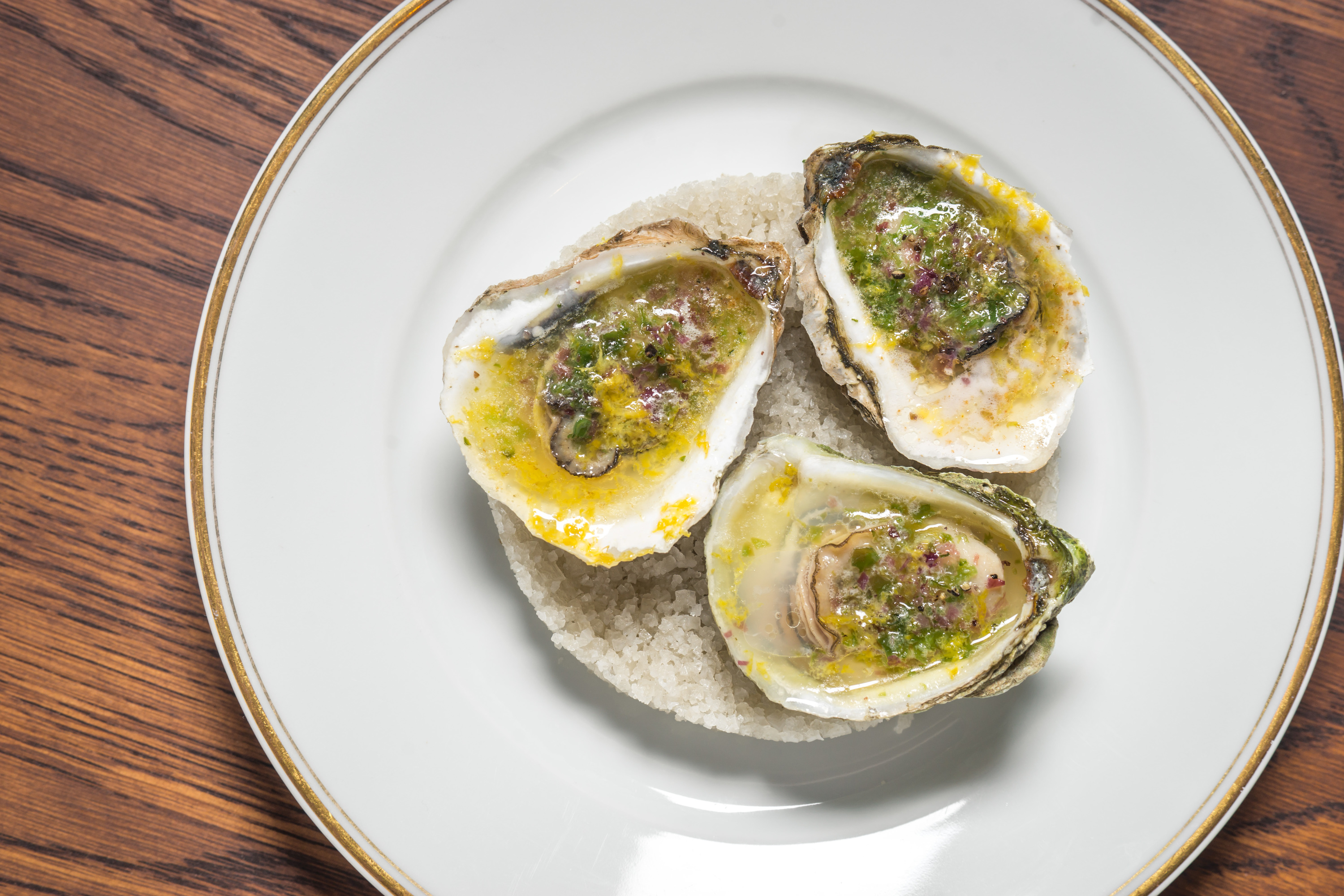 Le Coucou: Warmed oysters
A trio of sweet, plump Wellfleet Petite Puffers from Cape Cod are on offer at Stephen Starr and chef Daniel Rose's French newcomer inside the 11 Howard hotel. Rose amps up their clean brine by warming the oysters in seaweed butter; a snowing of lemon zest and crack of black pepper yields brightness and bite. $14.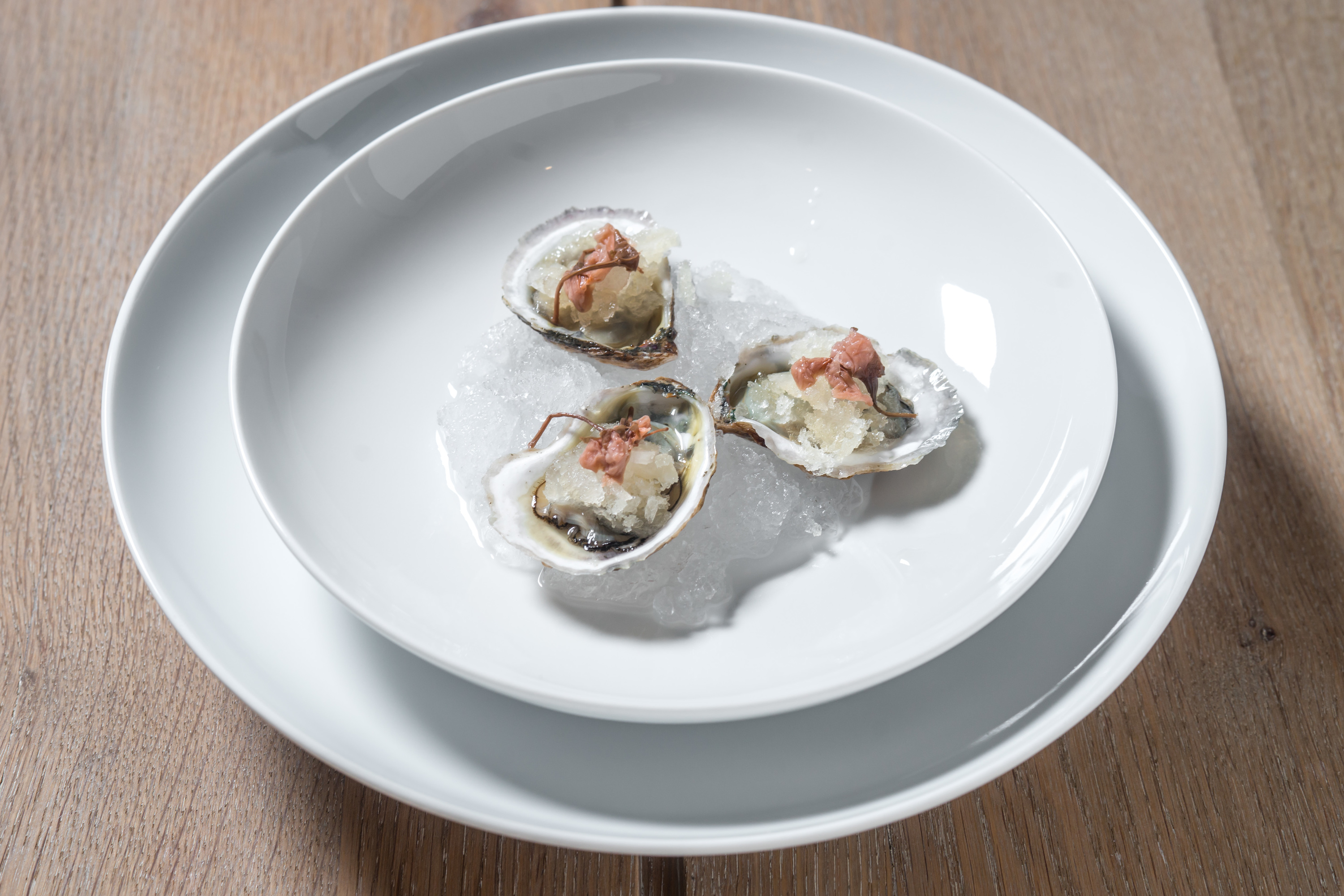 Gunter Seeger: Oysters with champagne granite
For this delicate dish, the namesake chef spoons a refreshing frozen champagne granite—built with bubbly and simple syrup—atop a Diamond Jim oyster from Long Island. A salt-dried cherry blossom on top offers elegant sakura sweetness. Part of tasting menu, $148.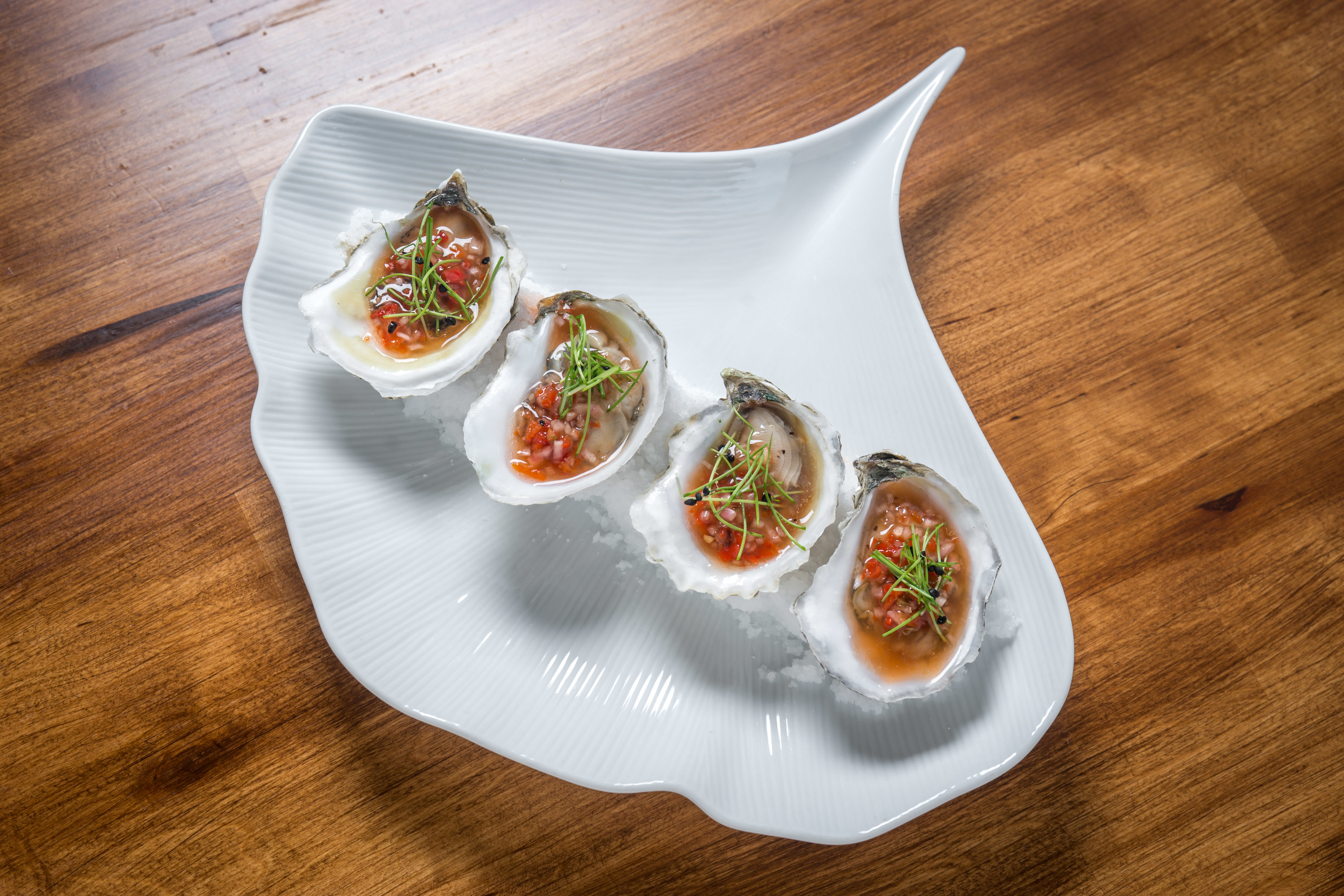 Olmsted: Oysters aji dulce
Chef Greg Baxtrom tops buttery slurpers from Island Creek Oysters on Boston's South Shore with a classic mignonette pepped up with pickled aji dulce peppers. A finishing of crisp, thinly sliced scallion is added for even more pluck. $10.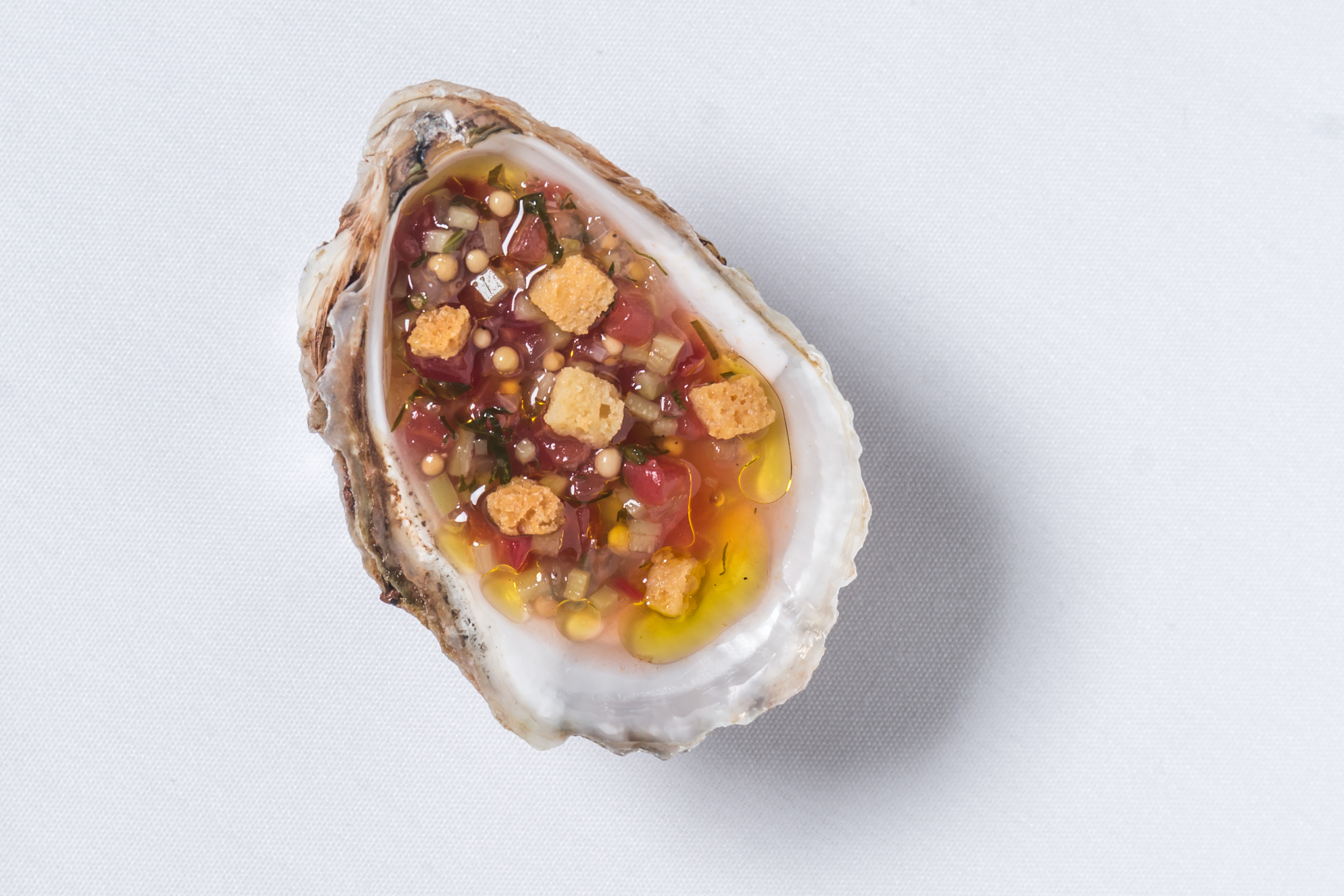 Metropolis: Smoked oysters
This smoky sucker, available at the oyster room hidden below Blue Water Grill, get its campfire musk from a two-minute cold smoking over applewood. Chef Adam Raksin freshens the bivalve with a Thousand Island mignonette perked with pickled shallots and mustard seeds. Brioche croutons serve as crispy counterpoint to supple oyster meat. $6.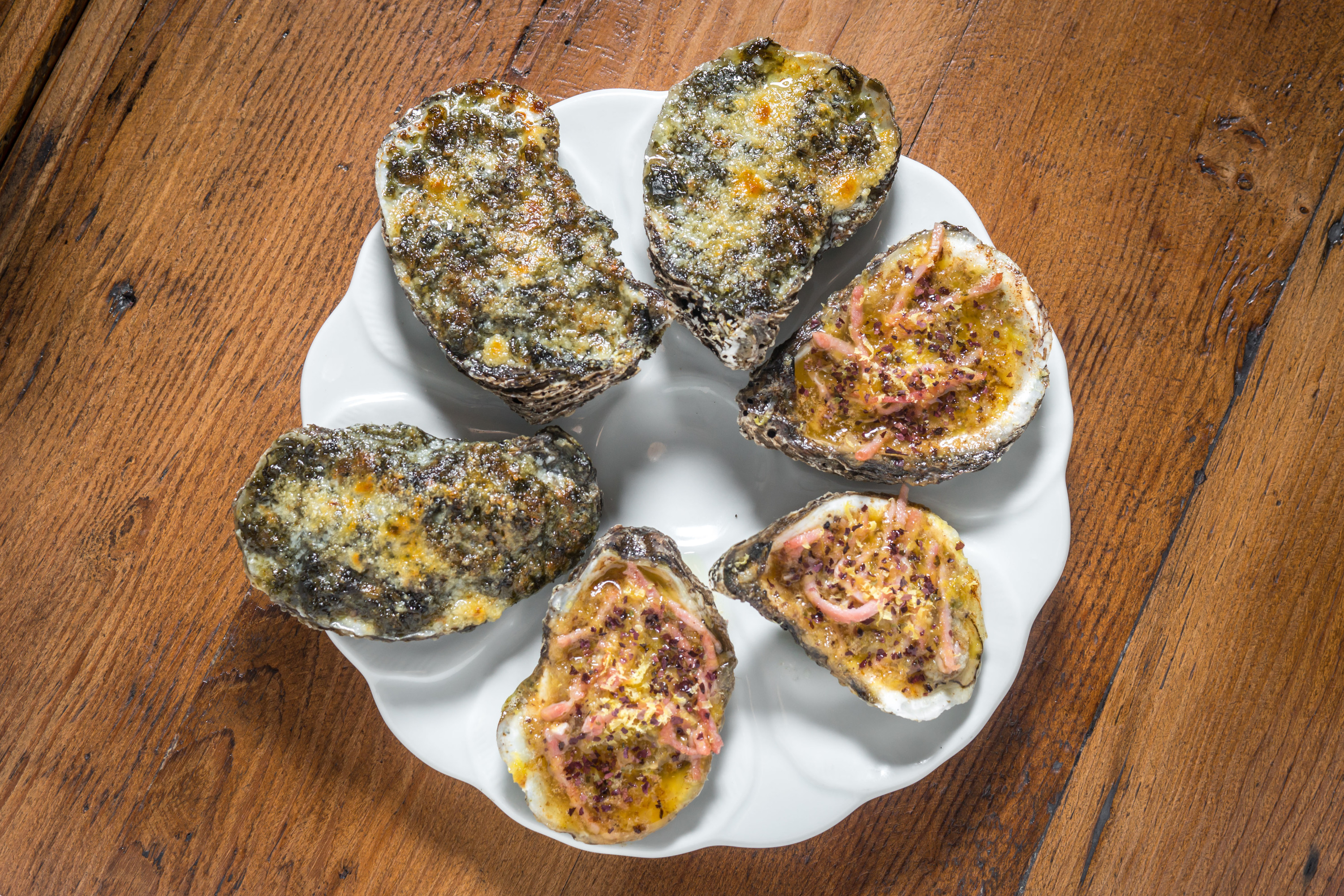 Zadie's Oyster Room: Baked oysters
There are plenty of preparation options at Marco Canora's Alphabet City oyster bar—pickled or poached, steamed or fried—but we're partial to the kitchen's baked variety: Three Stony Brook beauts are dressed in seaweed-fortified brown butter and topped with a smattering of prosciutto cotto and cured egg yolk. $9.75.