With Valentine's Day around the corner, the city's romantic restaurants and bars are gearing up their Cupid's arrow offerings, including prix-fixe meals and love-themed cocktails. But for this year's Valentine's dinner, ditch the stuffy multicourse menu in favor of these made-for-two plates. After all, sharing is caring, right?
RECOMMENDED: Find more Valentine's Day ideas in NYC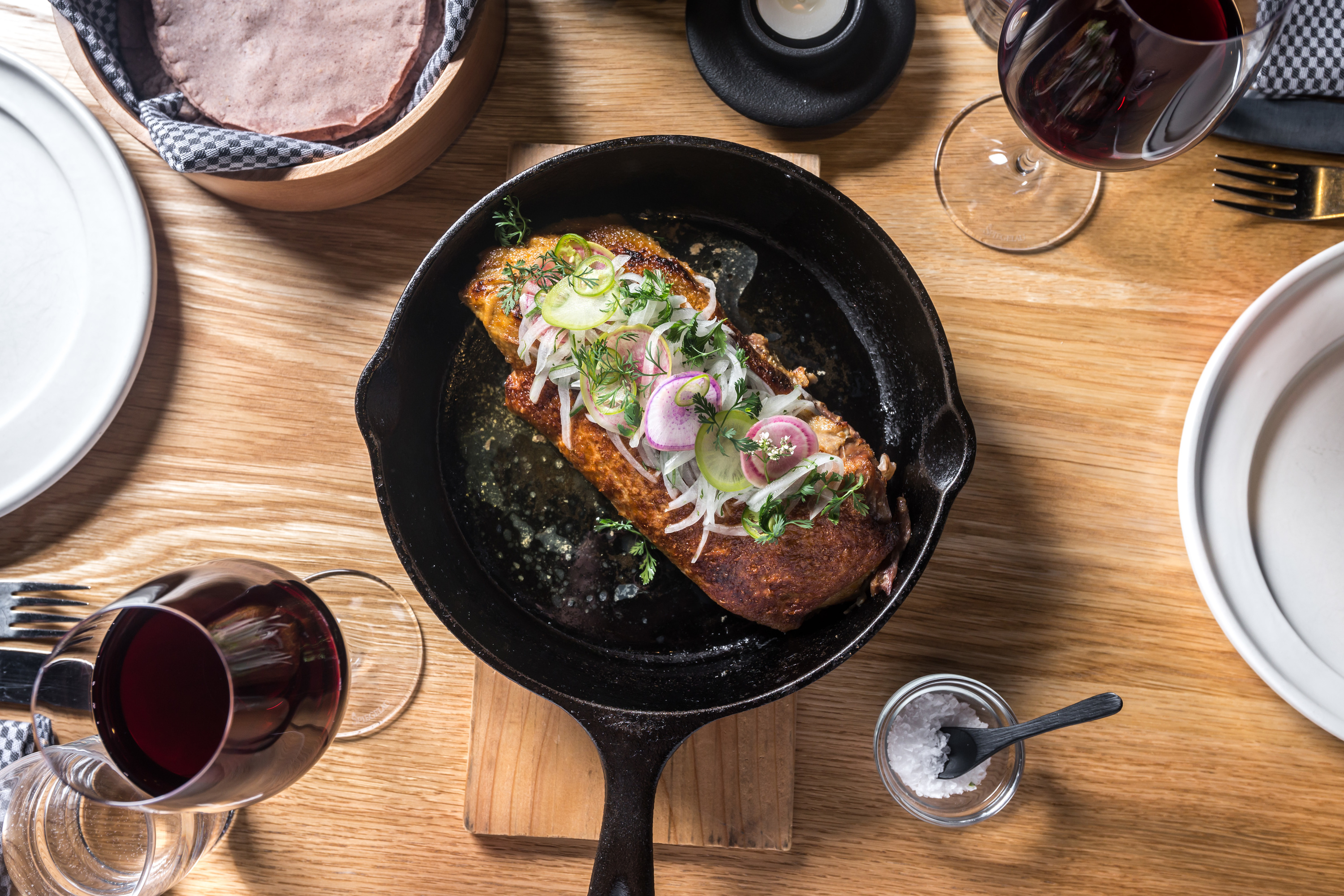 Duck carnitas at CosmePaul Wagtouicz
Duck carnitas at Cosme
Superstar chef Enrique Olvera slow-cooks duck until achingly tender, zaps the meat with árbol chili peppers and green tomatillo, and serves it with soft, sweet corn tortillas. With camera-ready slices of purple radish and fresh cilantro, it looks almost too pretty to eat, but once you dig in, you won't have any reservations about stuffing your face (even in front of your date). $58.
Paella valenciana at ToroCourtesy of Toro
Paella valenciana at Toro
Ken Oringer and Jamie Bissonnette's meant-to-share plate—a bold, Sofregit-seasoned pan of calasparra rice, zesty chorizo, delicate mussels and chicken—is sautéed with saffron and garlic before soaking in lobster stock. The spread is sizable even for a twosome, but it's too delicioso for there to be any leftovers. $38.
Malted-milk-chocolate–and-vanilla sundae at White StreetCourtesy of White Street
Malted-milk-chocolate–and-vanilla sundae at White Street
Pastry master Alexander Zecena's shared sundae harks back to after-school dates at the soda fountain. The toasty, malt-laced milk-chocolate ice cream, layered with chocolate-almond cake, roasted white chocolate and caramel, is enough to stir up feelings for your childhood crush. $16.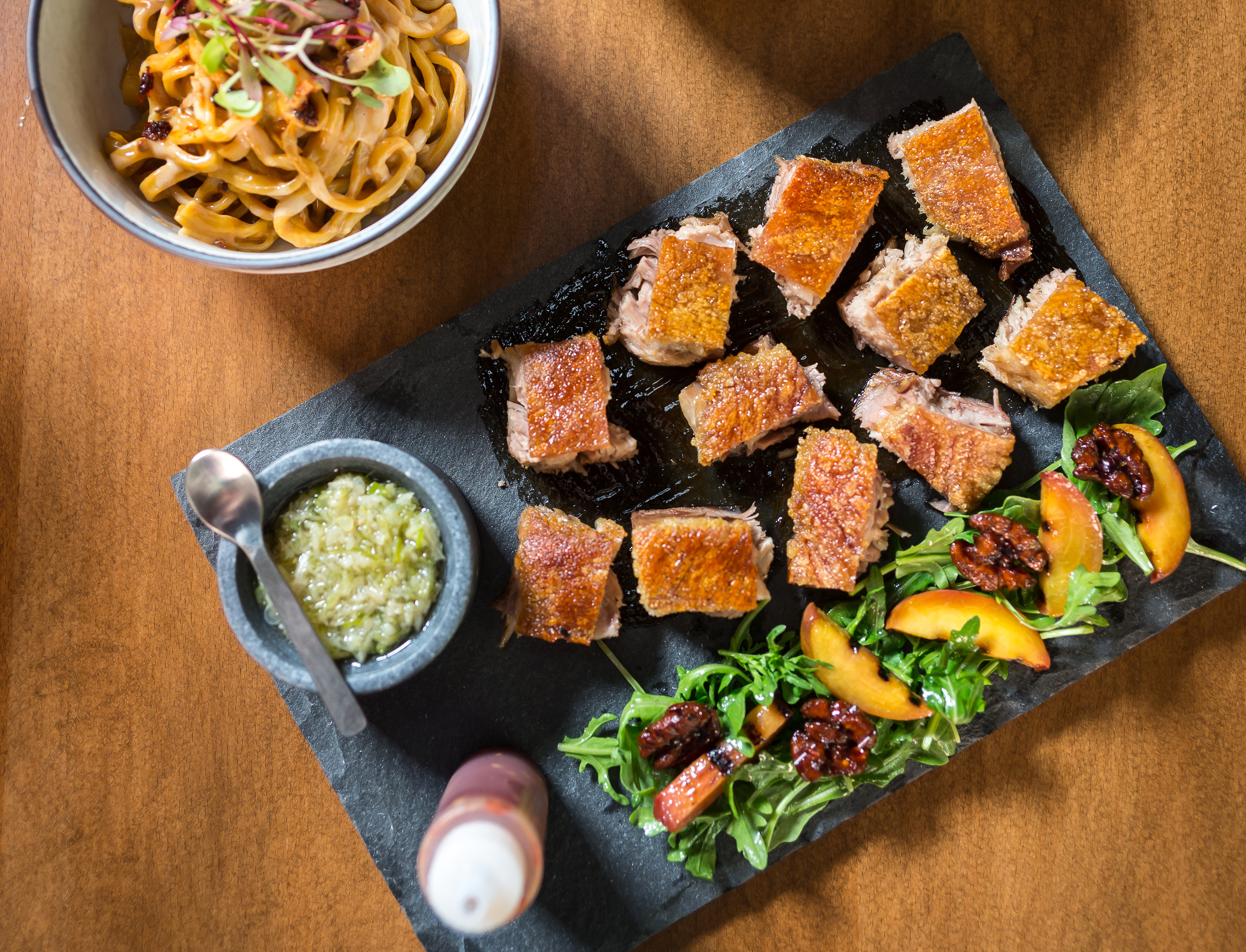 Pig Out for Two at TuomeNoah Fecks
Pig Out For Two at Tuome
At his East Village eatery, Thomas Chen gives you a whole slate slab of pork belly, cured in garlic and ginger, confited in duck fat and pan-fried until it shatters beneath your teeth. If that's not an aphrodisiac, we don't know what is. $49.
Beef-cheek pot-au-feu at BâtardCourtesy of Bâtard
Beef-cheek pot-au-feu at Bâtard
Stew may not scream "sexy," but chef Markus Glocker's sumptuous, slow-simmering take on France's pot-au-feu—brimming with lean beef cheek, sweat pearl onions and salty bacon—conjures images of curling up close by a roaring fire. $55.
Black bass at BarchettaCourtesy of Barchetta
Black bass at Barchetta
Dave Pasternack's whole silver-skinned European sea bass, dressed simply and elegantly with Meyer lemon olive oil, comes presented tableside, a special-occasion spectacle made to impress. $28.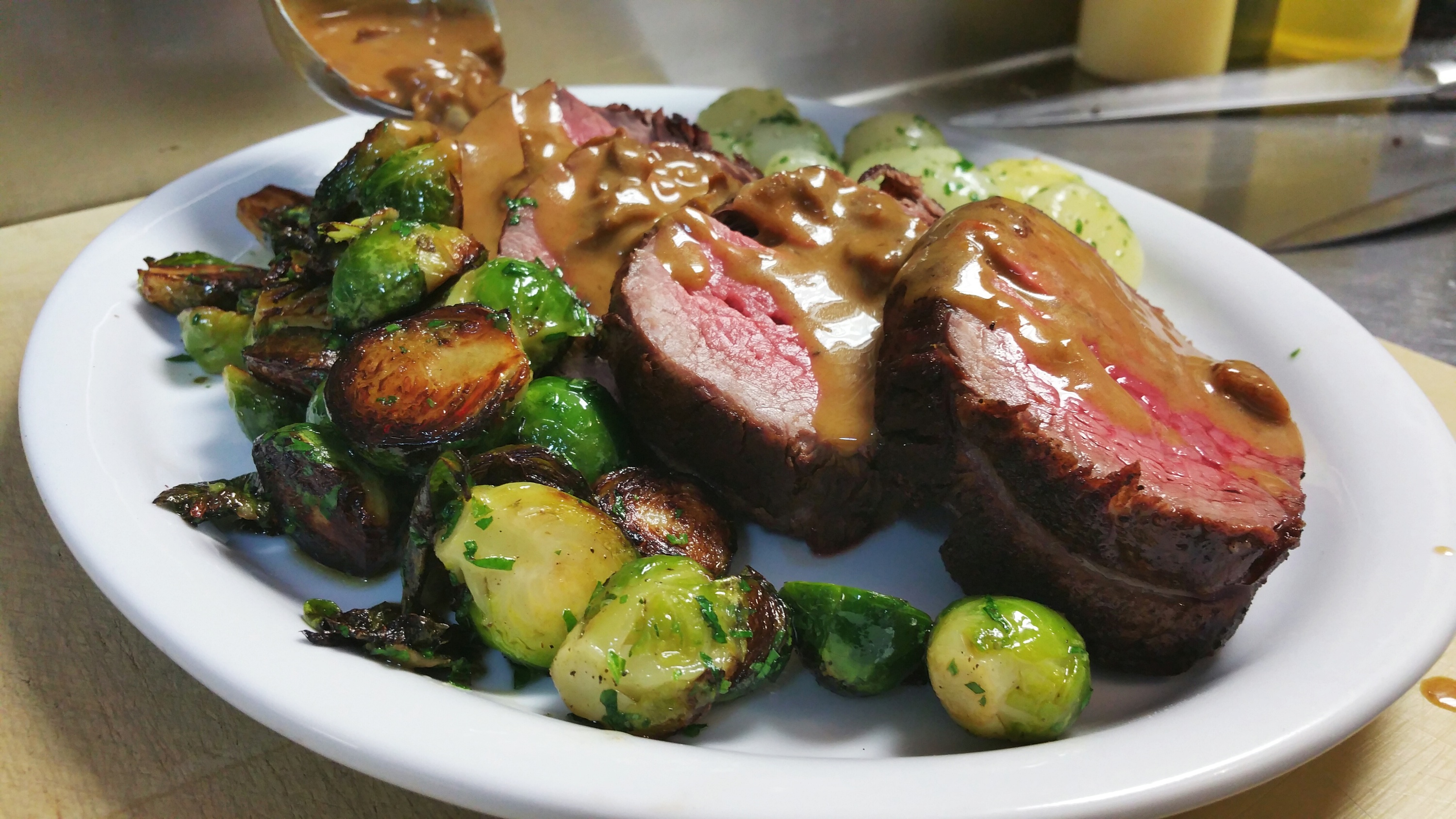 Chateaubriand at Bowery Meat CompanyCourtesy of Bowery Meat Company
Chateaubriand at Bowery Meat Company
Chef Paul DiBari brings the City of Love to the Big Apple via this regal 20-ounce center-cut filet, given the Parisian treatment with French-style potatoes tossed in butter and a white-wine–fortified wild-mushroom chasseur sauce. $110.