So the East Coast may or may not be on the receiving end of a snowpocalypse this weekend but that shouldn't force New Yorkers into hibernation, especially considering that the city's in the midst of not only Broadway Week (hello, two-for-one theater tickets) but also Restaurant Week ($38 three-course dinner? Yes please). For those willing to brave the blizzard, here are ten theater shows to see during Broadway Week, each matched with a coordinating Restaurant Week spot for a great night out on the (snowy) town.
See: Aladdin. No one is going to mistake this Disney extravaganza for authentic Middle Eastern culture. But the flying carpet effect is pretty cool, and how many musicals are set in ancient Arabic lands?
Eat: Ambitious Indian cooking at Benares.

See: Allegiance. Star Trek's George Takei stars in this wrenching but ultimately uplifting tale of Japanese-Americans caught up in the paranoia and patriotism of World War II.
Eat: Low-fi Japanese fusion at Natsumi.

See: An American in Paris. Ah, the lights! The cafés! The romance! George Gershwin's luscious, swinging music and director-choreographer Christopher Wheeldon's steps turn the classic movie into a romantic new musical.
Eat: French-chic hotel eats at the Americano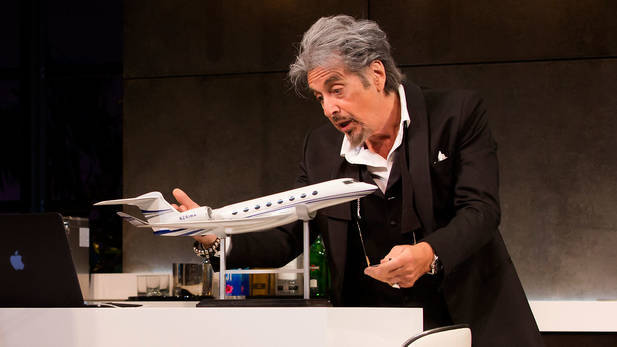 China DollPhotograph: Jeremy Daniel
See: China Doll. Broadway shows should be beyond political parties, but let's just say that David Mamet's latest drama—in which Al Pacino talks a lot on his Bluetooth about money and private jets—would vote Republican.
Eat: Steaks amidst the suits at the Capital Grille

See: The Color Purple. Last on Broadway a decade ago, this blues-infused adaptation of the Alice Walker novel has returned in thrilling new form. It's the story of a young black woman in the South who suffers greatly and learns to love herself.
Eat: Soul food via Ethiopian chef Marcus Samuelsson at Red Rooster Harlem
See: Fiddler on the Roof. One of the season's strongest musical revivals finds new urgency and poignancy in the story of Jewish dairyman Tevye, who wrestles between love of his daughters and tradition. Whatever your faith, you can relate.
Eat: Fragrant borscht (with vodka, natch) at the Russian Tea Room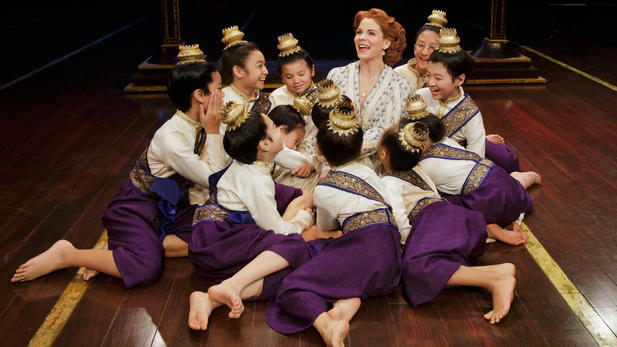 The King and IPhotograph: Paul Kolnik
See: The King and I. Lincoln Center Theater took wonderful care to make sure this revival of Rodgers & Hammerstein's 1951 musical about an English tutor's complicated relationship with a Siamese monarch was culturally sensitive—but still swooningly good.
Eat: Refined Thai noodles at OBAO

See: King Charles III. Calling all Anglophiles: This new play out of London imagines what would happen if Prince Charles ascended to the throne, then tried to rule on high ideals. More intriguing still, it's written in verse, like Shakespeare's history plays.
Eat: Fish and chips with a side of finesse at the Peacock
See: On Your Feet! The life and career of pop power couple Gloria and Emilio Estefan is chronicled to an irresistible beat in this vibrant hit musical.
Eat: Breezy Cuban specialties at Victor's Cafe

See: School of Rock. Not many family-friendly Broadway musicals are as fun as this surprisingly affecting and fun adaptation of the 2003 Jack Black movie. Teach the young ones how to "stick it to the man."
Eat: Kid-baiting all-American grub at Ted's Montana Grill

By David Cote and Christina Izzo