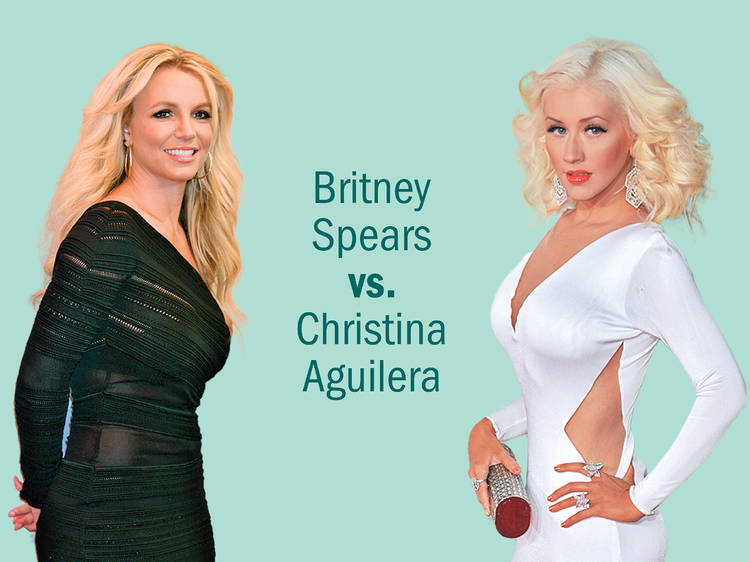 Britney Spears vs. Christina Aguilera
Christi Chiello (team Britney): Britney is the G.O.A.T. in terms of mediocre pop tarts who have also had a lobotomy! She set the limbo bar that repeatedly knocked out her wannabes Christina, Jessica and Mandy-fucking-Moore. I would take 2007 Britney over Christina in her prime! Britney's latest hits, her Instagram, her march-ography and most of her life choices are a monstrosity, but real talk: Britney defined a decade of pop music, and if you don't agree you can pull a Justin and cry me a river!
Matteo Lane (team Christina): Christina is a complicated person. I'd never want her in my home, I'd never want to go to a dinner party with her and I would not want her around my children. (I don't have children.) When she was on The Voice, her ONLY goal was to show that she could sing better than everyone else. And to be honest, she could. So for that reason, because she's very talented, I'd have to pick Christina. It's not that Britney isn't talented, she's just—she seems tired.