The New York Comedy Festival 2019 guide
The New York Comedy Festival 2019 brings a riot of stand-up comics, improv, sketch variety shows to town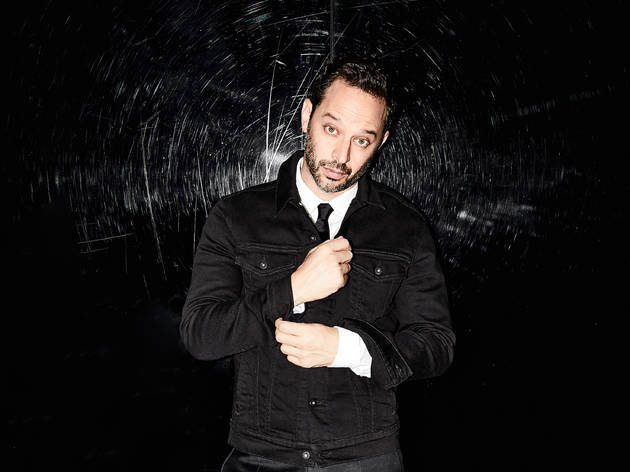 The New York Comedy Festival is a bonanza of comedy shows. If you've laughed at all in the past five years, it probably had something to do with at least one of the comics on the insanely stacked lineup this year. The festival brings a variety of comedic disciplines to town, from stand-up to improv to sketch acts, but luckily we've combed through all the offersings to bring you the best of the best. It's one of the best NYC events in November. Get ready to laugh until your sides hurt at somes of our favorite NYC comedy clubs around town.
When is New York Comedy Festival?
The official dates for the New York Comedy Festival are Monday, November 4–Sunday November 10.
Who is performing at New York Comedy Festival?
It's quite a lineup! Catch shows from Trevor Noah, Jenny Slate, Stephen Colbert, Nate Bargatze, Nicole Byer and many more.
Where is New York Comedy Festival?
The performances for the New York Comedy Festival are held at various comedy clubs and venues in New York, including Beacon Theatre, BMCC Tribeca Performing Arts Center, Madison Square Garden, Carnegie Hall, Town Hall, Carolines On Broadway and even Time Out Market New York.
How do I get tickets for New York Comedy Festival?
Tickets to the shows during the New York Comedy Festival can be purchased by clicking here.
Selling Fast New York Comedy Festival shows
Never Sad Presents: Always Happy Video Comedy Bop
Join the very clever duo of Jed Feiman and Nehemiah Markos (The New Yorker, Funny or Die)—as they share short, never-before-seen comedy videos and quirky character pieces from NYC's top comedians and filmmakers. The hilarity of the night isn't confined to video: Several comics will also be performing stand-up. Plus, this show is going down in the beloved Greenpoint venue Brooklyn Bazaar, which is shuttering its doors next month. Seize the opportunity to hear knee-slappers all night in the epic space before it's gone.
New York Comedy Festival recaps