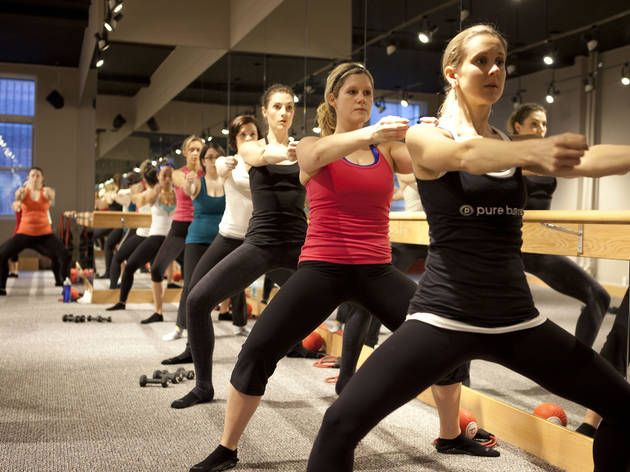 Find barre fitness classes in NYC and learn about the benefits of barre
Check out three of the best barre fitness classes in NYC and get the scoop from an instructor on how barre will improve your life
This type of fitness class has grown in popularity in recent years and is popular with New Yorkers looking to tone without adding bulk. The name derives from exercises that center around a ballet bar and aims to help practitioners achieve a long, lean dancer's body. You won't learn to dance (you can always try these ballet classes for that), but barre classes will shave inches off your physique.

RECOMMENDED: Find the best NYC fitness classes and gyms
Barre fitness classes in NYC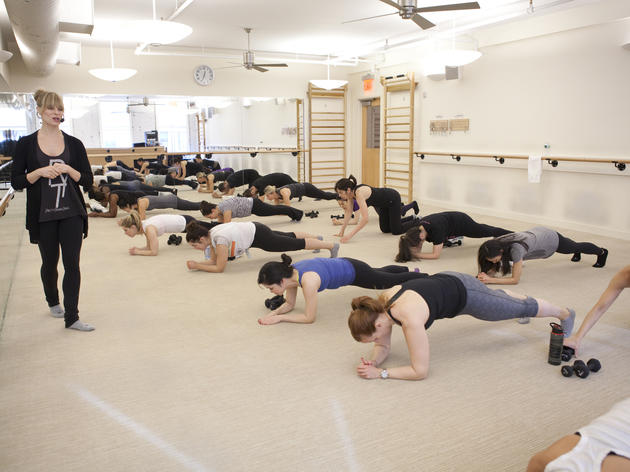 Photograph: Jessica Lin
Buns of steel
takes on a dual meaning to the devotees of this demanding, ballet-inspired workout, which targets wanna-be bunheads' glutes, among other regions. Developed by ex-journalist Burr Leonard, the technique crafts long, lean, dancerlike muscles through focused arm, ab, thigh and "seat" (a.k.a. butt) exercises, and also boosts practioners' stamina and develops proper posture. There's no hiding in these high-energy sessions. You may be one of up to 26 participants in the class, but instructors master everyone's names in the first few minutes of the hour. Luckily, call-outs and corrections always feel encouraging.
212-431-5720, soho.barmethod.com. Schedule varies; visit website for details. Single class $37, 30-day pass $270, introductory package $150.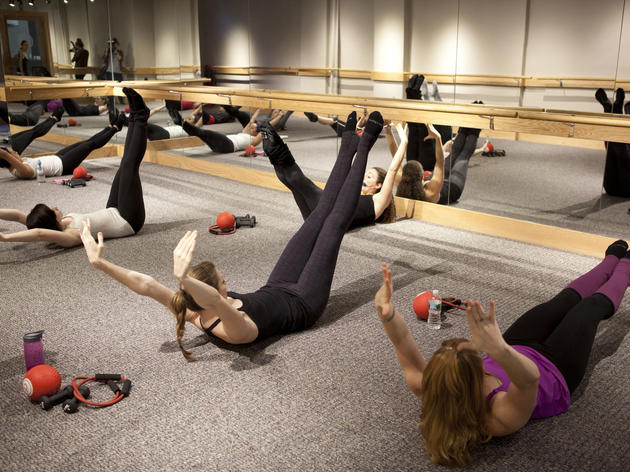 Photograph: Jolie Ruben
While similar to other ballet barre classes—employing refined exercises to sculpt lean muscles without adding bulk—the work here is deceptively minimalist. The key to this particular style is the sequence of small, focused moves that change in position by only an inch or two. You may not think you're doing much, but with each passing rep, your muscles twinge with more effort. After an invigorating warm-up, peppy teachers lead between ten and 25 students through fast-paced sets that whittle inches from the arms, legs, abs, hips and seat. Schedule varies; visit purebarre.com for details. Single class $33, packages $150–$500.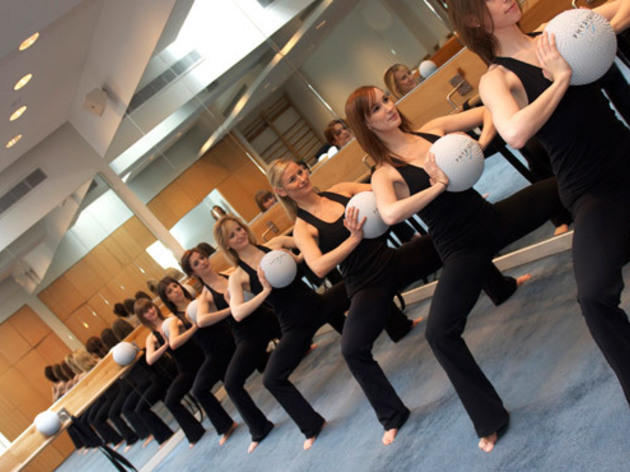 Known for their amped-up version of traditional barre methods and specialty classes, Physique 57 is a blend of cardio, strength training and stretching which gets at even those little muscles you didn't know you had. The method breaks down the typical series of ab, arm, seat and thigh work into eight-to-ten-minute intervals that first scorch a muscle group, and then immediately stretch it out. Trainers offer easy-to-follow corrections for anyone who needs help; they're also highly attuned to modifying moves and positions for participants with injuries or chronic problems. Locations and schedule vary; visit physique57.com for details. Single class $36, packages $180–$600.
Meet a FlyBarre master instructor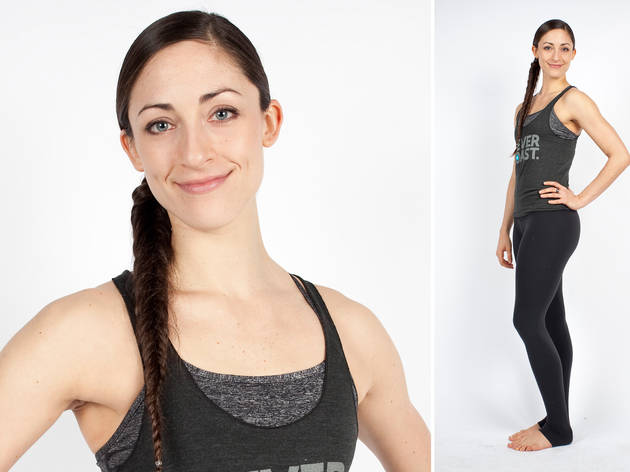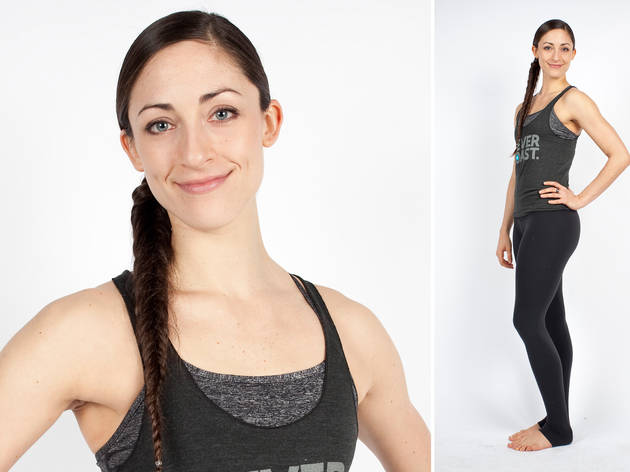 Master instructor and director of training Kara Liotta leads FlyBarre classes at Flywheel Sports
The pain: After a two-month hiatus from exercise, I stretched out on my designated mat surrounded by classmates who seemed much perkier than I felt at 7am. Since I'd tried a few other barre classes, I knew I was in for a relentless series of tight, focused movements that look innocent but leave your muscles wailing louder than a baby on a red-eye. Liotta led us through a rapid sequence of bicep curls, shoulder presses and tricep extensions with one- and two-pound weights (sounds innocent enough, right?) followed by a brutal stint of ab work. As I sat facing the mirror with my feet hooked underneath the wooden bar, I huffed and cursed under my breath as I felt my obliques and upper abs beg for mercy. I thought the exercise gods had heard my plea when the lights dimmed and we moved to the center of the floor to stretch, but that was only a brief respite before we continued to the seat and thigh portion of the hour. The most challenging maneuver required me to kneel on all fours and perform dozens of mini pretzel lifts and donkey kicks (raise knee, move leg to opposite side of body), all with a squishy ball tucked precariously in the crux of my knee. I noticed soreness starting to set in around my midsection and in my triceps by the time the class ended, but I was already plotting my return.

The gain: "We take a fast-paced, music-driven approach designed to create the sculpted look of the ideal ballet dancer—long and lean, without being bulky. The class involves high repetitions at little to no weight; the maximum in ours are three-pound weights. The major differences people see are in terms of inches lost, especially in the arms and around the core. During our six-week challenges, where people take class four times a week, the average inches lost is about seven or eight. Most Flyers come three times a week, though, and they can see a change in their bodies after two weeks."—Kara Liotta, 27, West Village, master instructor and director of training for FlyBarre at Flywheel Sports
Best selling Time Out Offers