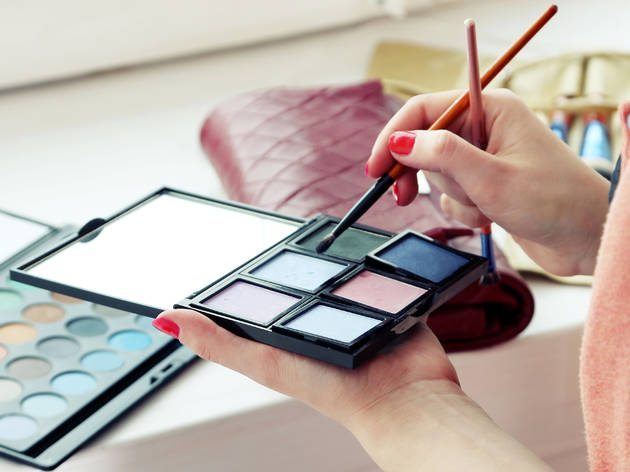 The best makeup classes in NYC
Professional makeup artists and amateur beauty junkies alike have a lot to learn from the best makeup classes in NYC
If you really want to up your beauty game, it's time to turn off the YouTube tutorials and book one of the best makeup classes in NYC. Let the professionals teach you the basics before you start experimenting with contouring, layering lipsticks and some of the more dramatic trends. Once you're up to speed, you might have to restock your makeup bag at one of the many beauty supply stores in NYC. Finish off your glam new look with manicured arches and smooth skin, courtesy of one of the best brow bars and best facials in NYC. Who knew a few cosmetics could leave you looking so chic?
RECOMMENDED: Full guide to the best classes in NYC
Best makeup classes for beginners
One-on-One Lessons at Shara Makeup Studios
First things first: You'll start this lesson with a makeup artist by going through your makeup bag and assessing the products you use every day. Then, you'll create a full face look together—the artist will show you all the tips, tricks and techniques you need to know before letting you try it for yourself.
Group Lesson at Makeup Tonight
Think of a private, small-group makeup class as the grownup version of a slumber party. Gather five of your closest friends to get an in-depth tutorial from an artist. You can choose to host it at your apartment, or head to one of their two New York locations. Get the lowdown on contouring and highlighting, brows and lashes, day-to-night eye makeup or gorgeous overall looks. The choice is yours!
Stop by Pucker's Soho, Flatiron or Columbus Circle location for a personalized makeup lesson. The salon uses all high-end products like Kevyn Aucoin and Smith and Cult to totally transform your appearance. You'll leave the one-on-one lesson with a customized face chart, so you can easily replicate your look at home.
This tutoring session focuses on creating your ideal daily makeup routine using your personal makeup bag. Be prepared for some tough love—if your foundation or mascara isn't cutting it, your tutor is going to let you know. Thankfully, you can refill your kit right then and there, since the salon also carries Face Stockholm, L'Oreal Paris, Temptu and other professional-quality products.
Best makeup classes for professionals
4-Week Intensive for Beginners at Nina MUA
Looking to start your career as a makeup artist? Nina MUA offers their four-week intensive program on nights and weekends, so you can fit it into your schedule even if you're still working your day job. You'll learn techniques like color correcting foundation, blending the classic smokey eye, applying false lashes and more, and even have your very own photoshoot to show off your work. Even better, the cost of tuition includes a full professional kit with cosmetics from Make Up For Ever, Smashbox, Inglot and more.
Fashion and Runway Makeup at Chic Studios
Manifest your dreams of working backstage at New York Fashion Week (or at least bring them a little closer) with some training in runway makeup. It's not enough to be able to apply a stunning smokey eye or bold lip: you have to translate trends in fashion into your look. This class will teach you to take your contouring and highlighting to the next level, emphasize bone structure and deconstruct classic looks. You might even pick up a few tips about runway etiquette.
TV and Music Video Makeup at Chic Studios
Anyone who has ever seen a local news anchor up close knows how cakey and unnatural TV makeup can look when it's not done well. The sets, the lights, the camera: each factors into the way makeup appears on the finished video, so falling back on your typical routine just isn't going to work. You don't want your clients to look like that. Master the art of natural-looking HD makeup, including eyebrows, lips, smokey eyes and more.
Bridal Makeup and Business Basics at Chic Studios
With so many brides willing to pay big bucks to look picture perfect on their wedding day, bridal makeup has grown into a lucrative niche industry. In addition to bridal trends and tips for keeping your looks fresh all day long, you'll also learn the basics of running your own freelance career in this advanced class. Branding, networking and contouring—we'll take it!
Airbrush Makeup and Sunless Tanning at Chic Studios
Having these two skills in your repertoire will take your career to the next level. The entire process of applying airbrush makeup—from prepping the skin to highlighting—is completely different than with traditional products. It sounds like a lot of hassle, but once you see the flawless finish the fine mist creates, you'll be sold.
Special Effects Makeup at BxC ProWorkshop
Ever wondered how Game of Thrones makes the White Walkers look so lifelike? It all starts with makeup artists using their brushes and blenders to apply some transformative special effects makeup. This workshop starts with a live step-by-step demonstration from a professional, so you can see exactly how to use a special effects kit. Forget red lips and winged eyeliner—you're going to want to turn your clients into zombies, sprites and otherworldly creatures after this class.
Looking for some new beauty products?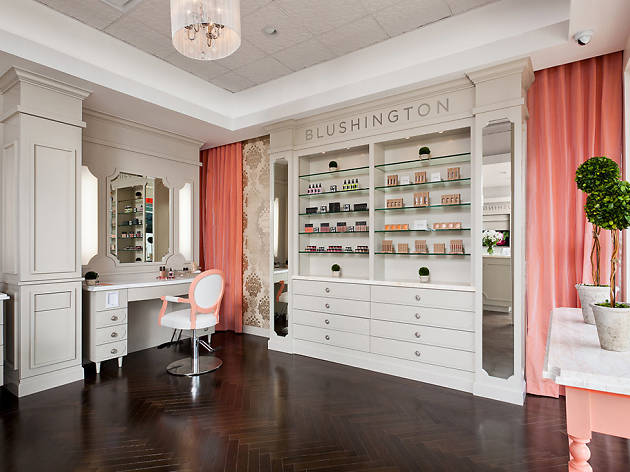 We've tracked down the most affordable makeup lounges and beauty supply stores, and ranked them from least to most expensive.