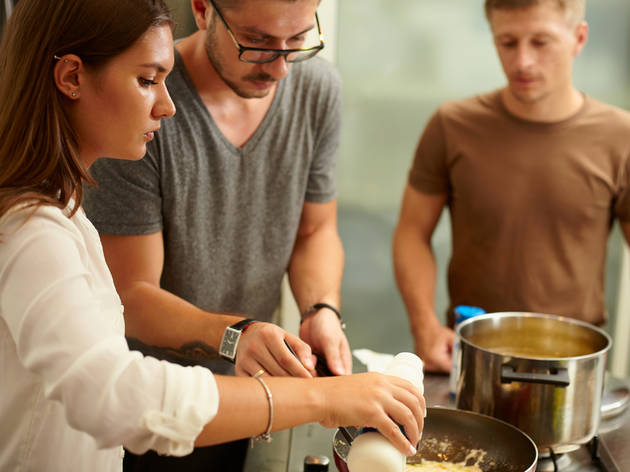 The best classes in NYC
Get schooled in these fascinating classes in NYC, including language lessons, cooking workshops and photography classes
Your education doesn't have to stop at graduation: New Yorkers can constantly add to their skills in the wide range of fascinating classes in NYC. Gym rats can get their adrenaline fix from the hottest new fitness classes, while creative types might want to visit the best arts and crafts stores to learn how to create their own masterpieces. For the adventurous student (that's you!), we've uncovered the best out-of-the-box classes in NYC, ranging from dance classes for adults to a hands-on neon sign workshop. Whether you've always wanted to try aerial acrobatics or you're an aspiring sommelier, we have the course for you.
Best classes in NYC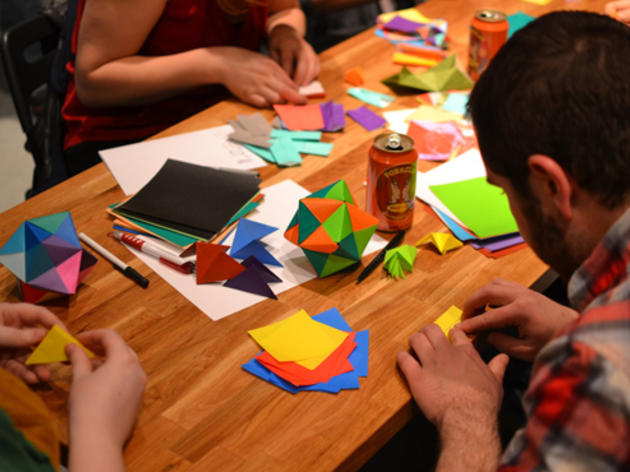 The Brainery leads the field in eccentric but enticing classes. Recent courses include everything from pewter casting to the archaeology of beer to an introduction to tapestry weaving. Students can also pick from more practical options, like understanding credit scores, identifying spring trees and learning to knit.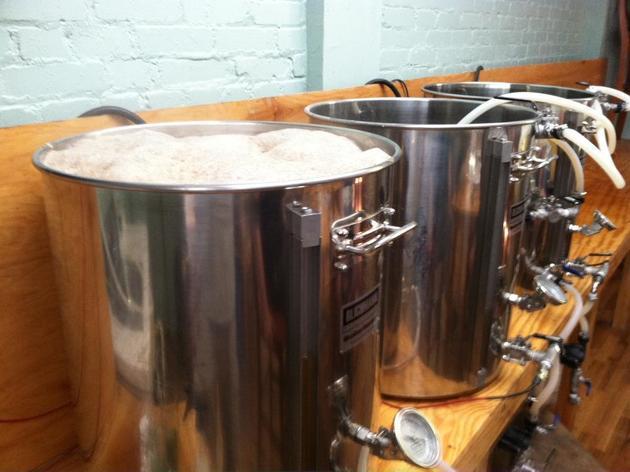 Bitters & Esters not only serves as a shop where hops heads can load up on malts, grains and equipment, but also doubles as a classroom, offering weekly instruction on DIY suds. Learn the basics of at-home brewing in their popular introductory workshop before moving onto specialized classes in hops tasting, beer recipe writing and all-grain brewing.
If you've ever watched an episode of The Rachel Zoe Project and thought, "I want to do that," the credit and non-credit options at the renowned Fashion Institute of Technology is a well-heeled step in the right direction. Master the basic skills you'll need to succeed in the industry in introductory workshops on hand-sewing, live fashion drawing and moodboard creation, or go for something a little more academic. The fashion-minded faculty will introduce you to color theory in "Color Through the Eyes of the Modern Artist" and give you the lowdown on fair trade and sustainable materials in "Ethical Fashion I."
Photograph: Courtesy The Muse / Andrew T. Foster
Take "hanging out" to a whole other level in this introduction to aerial arts at The Muse, a Brooklyn performance studio that specializes in circus acrobatics. Your muscles will be burning as you haul your body towards the ceiling on two strips of silk, then fly through the air in a series of poses and drops. Who's ready to join the circus?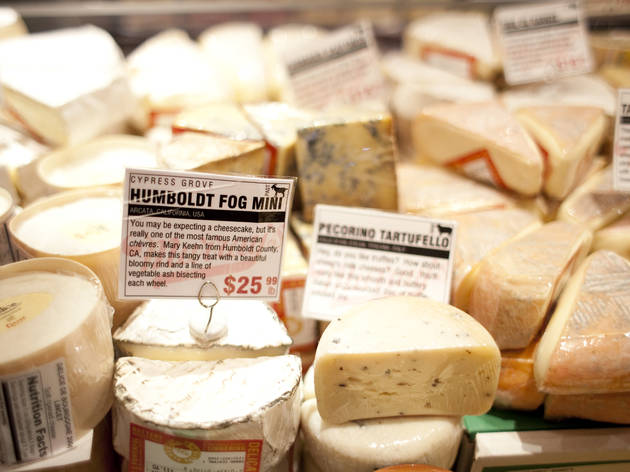 Photograph: Anna Simonak
Cheese 101 at Murray's Cheese
Seven gourmet cheeses and unlimited pours of red and sparkling wine? Sounds like an ideal meal to us. Sample everything from fresh ricotta to bloomy rind cheeses to stinky blues in this tasting class at Murray's Cheese. You'll not only leave class with a finely tuned palate, but also the knowledge you need to put together your own cheese plate.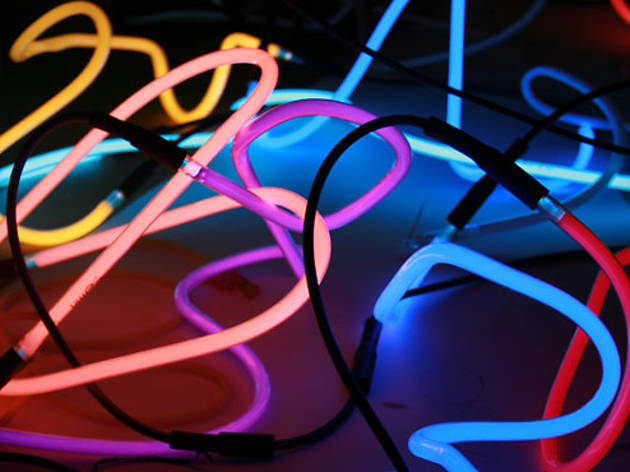 Photograph: Courtesy Brooklyn Glass
One Day of Neon at Brooklyn Glass
Always dreamed of seeing your name in lights? You can take the first step toward making that dream a reality in a hands-on neon sign workshop at this Gowanus studio. After a brief introduction, you'll get right to work heating, bending and fusing your very own piece of neon art over an open flame. It's going to be lit.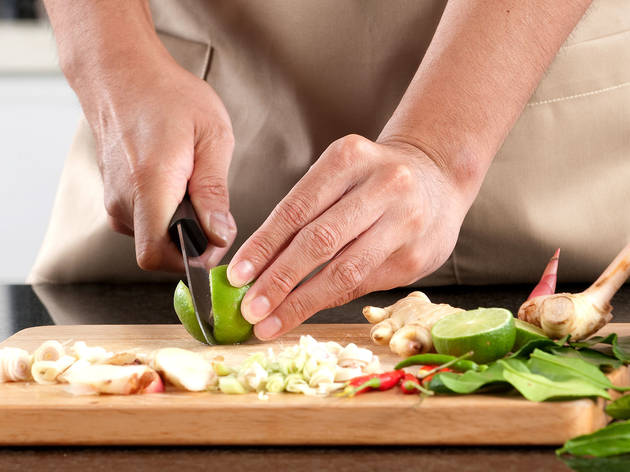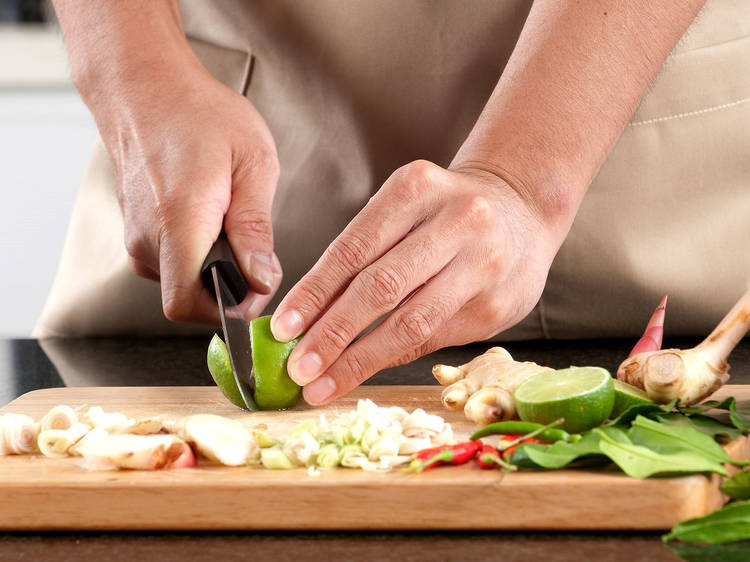 Photograph: Shutterstock
Knife Skills 1 at the Institute of Culinary Education
Knowing how to wield a knife safely and effectively is one of the most important skills for any home cook. Slice, dice, chop, mince and julienne your way through all kinds of recipes in this introductory cooking class at the Institute of Culinary Education. You'll even learn the best ways to sharpen and care for your knives at home.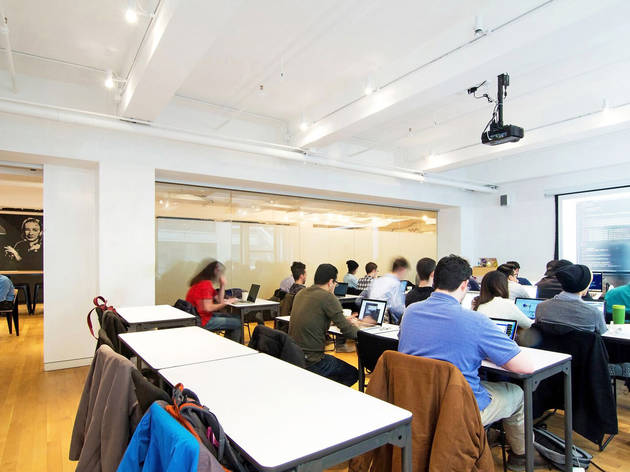 Photograph: Courtesy General Assembly
Programming for Non-Programmers: The Basics at General Assembly
Is your personal website looking a little too much like all the other online portfolios? Bring your laptop to this four-hour workshop at General Assembly to get the lowdown on several different programming languages, learn basic web development lingo and try your hand at HTML and CSS coding.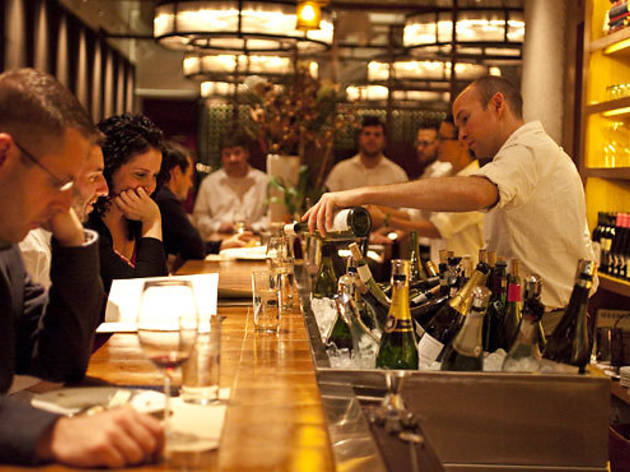 Photograph: Virginia Rollison
A Tour of France at Corkbuzz Restaurant and Bar
Channel a little French sophistication in this wine tasting class meant to teach you how to identify wines from Bordeaux, Burgundy, Champagne, Alsace and other regions of France by flavor alone. As you sip each glass of wine, the expert instructor will discuss the terroir of each location and its impact on the wine's taste. Tchin-tchin!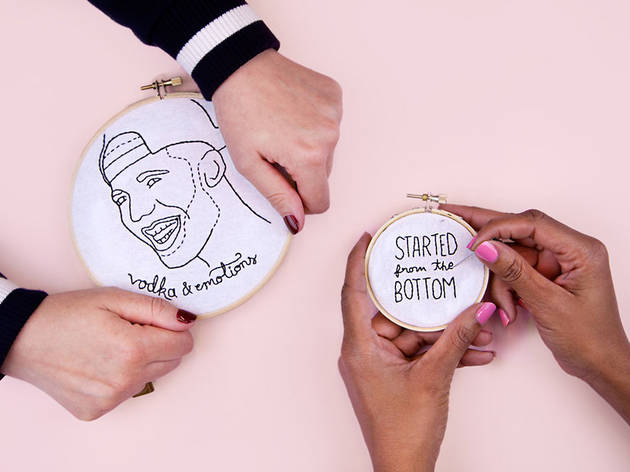 Photograph: Courtesy CourseHorse
Make Cool Embroidery Wall Art at CraftJam
This isn't your grandmother's embroidery. Instead of the traditional floral patterns, you can sew whatever pop culture references or quirky sayings you like in this BYOB crafting class. Over two hours, you'll learn how to prep your hoop, design your artwork, start your piece and use different stitches for various effects. Your Timothée Chalamet fan art might not be done by the end of class, but you'll be well on your way to creating the fabric art of your dreams. Sew cool!
Show more
Best selling Time Out Offers