The best hotels near Madison Square Garden
Put yourself right in Manhattan's spotlight when you stay at the best hotels near Madison Square Garden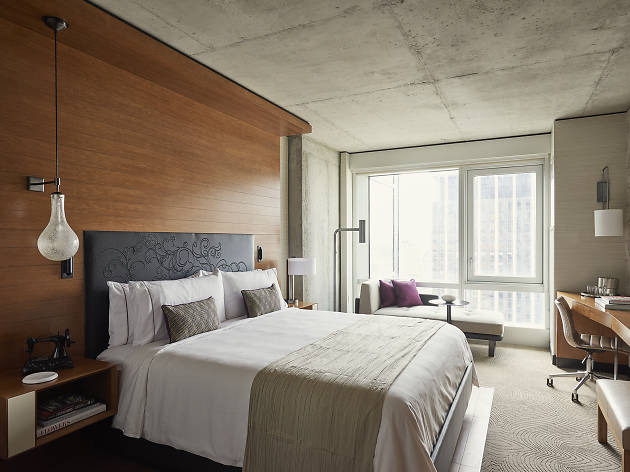 A stay at the best hotels near Madison Square Garden puts you front row center at the iconic New York City landmark. Madison Square Garden has hosted the world's most famous entertainers, with everyone from Beyoncé to Bowie performing within its hallowed halls. The arena's location in Midtown—next to Manhattan's transportation hub Pennsylvania Station—is a lesser known area for five-star stays, with many of New York's luxury hotel's showcasing Central Park surrounds. However, the area is renowned for its centrality and convenience. It is situated walking distance to many landmarks, such as Times Square, New York and The Empire State building and surrounded Koreatown, the Flatiron, and Chelsea, NYC's beloved neighborhoods. If you're flying in for a show at "The Garden", there's a plethora of exceptional hotels to choose from nearby. Here are our top picks for a stay near Madison Square Garden.
RECOMMENDED: Full guide to the best hotels in NYC
Best hotels near Madison Square Garden
Looking to grab dinner near MSG?
Grab a pre-show snack or a post-game dinner at the best restaurants near Madison Square Garden in NYC
Read more