The best hotels near Times Square
These hotels near Times Square are the best for a vacation in the heart of NYC. And they're non-touristy, too!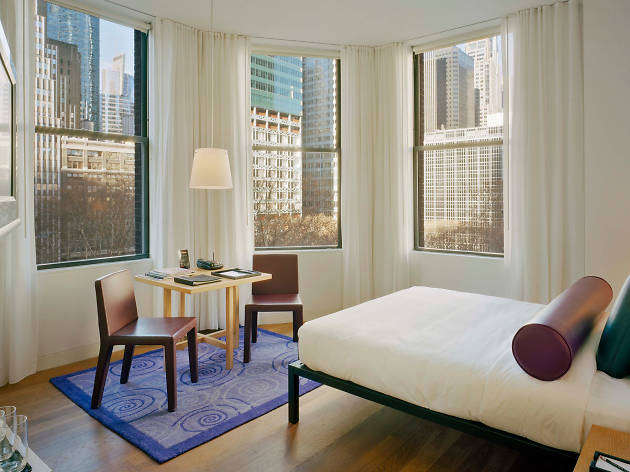 Here's why you should stay in hotels near Times Square: There's nothing quite like the unmistakable glow of flashing LED lights, shrouded in a thick cloud of halal cart smoke whose aroma precedes its eye-stinging presence. With the scores of Broadway shows in NYC, outposts of the world's best clothing stores and some of the best restaurants in NYC all found in this iconic quarter of Manhattan, there's no shortage of things to do—or beautiful places to stay. Here's where to go to get away from (or into the middle of) the wonderful madness.
RECOMMENDED: Full guide to the best hotels in NYC
Best hotels near Times Square
Looking for restaurants in Times Square?
Forget about the tourist traps—the best Times Square restaurants include acclaimed burger joints and sushi spots
Read more