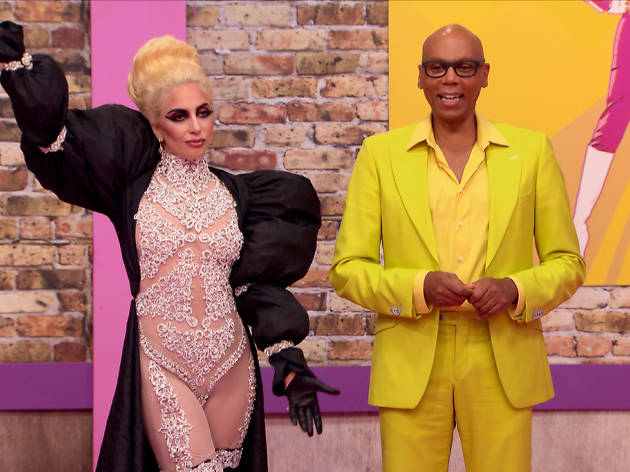 The most important gay TV shows
We ranked the most important gay TV shows that changed the conversation on same-sex love, gender identity and expression
Looking for LGBT content while you're scrolling through TV shows and movies on Netflix? From SOAP to The Wire, TV has long welcomed LGBTQ characters to thrive, and today's golden age features series that expand our understanding of gender, sex, identity and ally-ship. Put down your summer LGBT reads and check out our rundown of the most important series featuring explicitly LGBTQ characters and performers, and even a few queer superheroes.
Most important gay TV shows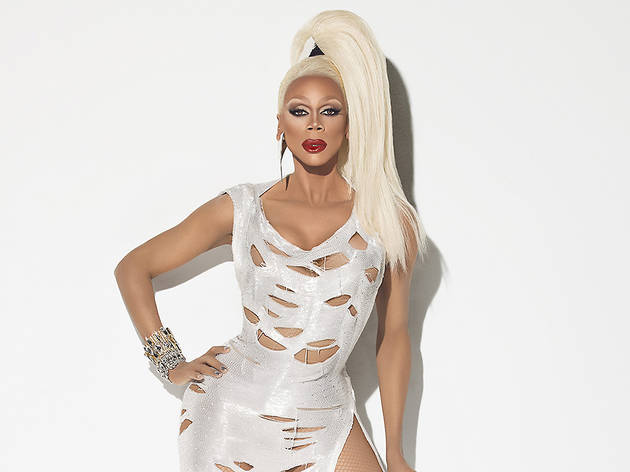 Photograph: Mathu Andersen
1. RuPaul's Drag Race, Logo/VH1, 2009–present
After nearly a decade of rising ratings, more than 100 contestants, a switch to VH1 and scores of affiliated concerts and conventions, RuPaul's drag competition has cemented itself as an institution akin to gay sports. There's no antecedent in media for a safe space where dozens of queer people can share the camera—let alone express their gender identities, make art, build community and change their destinies. With a gay pop-culture lexicon that honors Paris is Burning, Mae West, Judith Butler and many more, Drag Race continues to educate young viewers and allies in the history and heritage of the community.
Photograph: NBC/Courtesy Everett Collection
2. Will & Grace, NBC, 1998–06
Yes, the series has been criticized as a gay minstrel show swishing about in Pinkface. Right or wrong, that is irrelevant to this conversation. Will & Grace placed gay characters in NBC's "Must-See-TV" line-up, and its campy humor was a huge hit. Even if we never got the passionate kiss we wanted between Eric McCormack and Bobby Cannavale, Will & Grace was a prime time game-changer for queer representation on TV.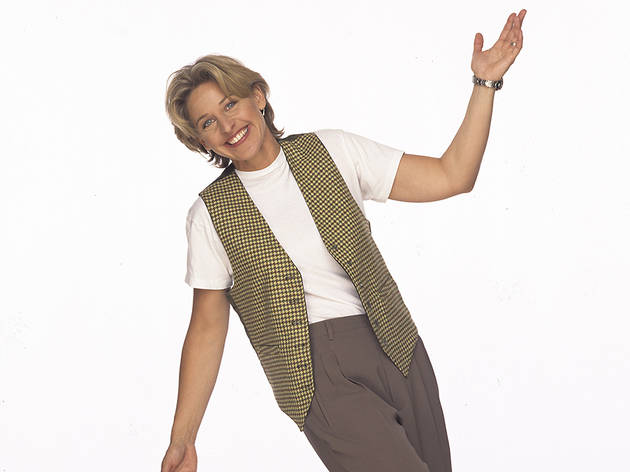 Photograph: Courtesy Blake Little/ABC Photo Archives
3. The Ellen Degeneres Show, 2003–present
With an annual salary of over $75 million and a hit talk show 13 years running, the former oddball standup has successfully battled her way into the hearts of mainstream viewers across the globe. It may seem like another world in which DeGeneres risked her career and reputation by coming out on her '90s sitcom, but that's because her visibility and outspokenness since then has changed the way Hollywood—and the rest of the country—perceives LGBT people.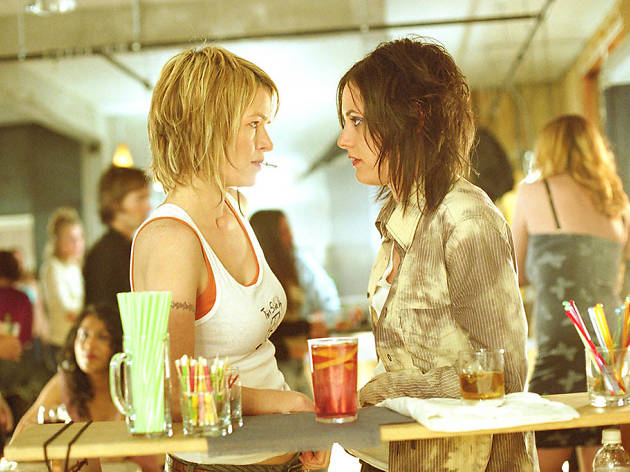 Photograph: Courtesy Showtime
4. The L-Word, Showtime, 2004–09
Before The L-Word, lesbians had to watch Kate & Allie to find two women cohabiting, let alone fucking. Showtime opened those floodgates, and raw, lesbian sex filled America's TV screens. It was a revelation to finally see complex, powerful lesbian characters like Bette, the art museum professional (Jennifer Beals) and Dana, the professional tennis player. Critics suspected a male gaze in its casting, but it was still a hit show among gay women. And just about everyone else.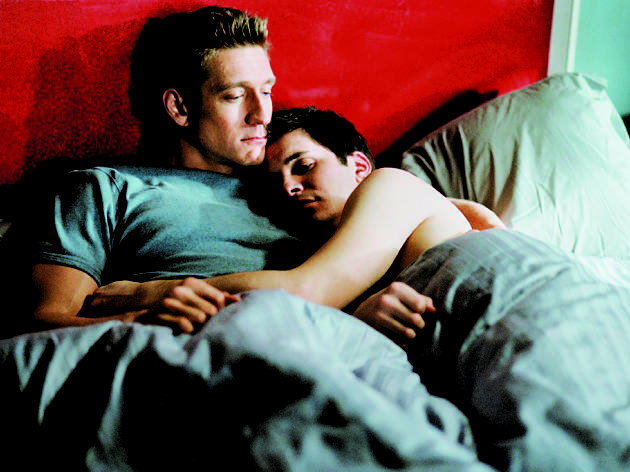 Photograph: Courtesy Showtime
5. Queer As Folk, Showtime, 2000–05
Showtime's millennium-era gay answer to Sex and the City often gets derided as sensationalist and pornographic, portraying the lives of gay men in Pittsburgh as a pop spectacle of sex and sweat centered around a dancefloor shrine. But in its unapologetic portrayals of same-sex love, tough conversations about HIV, and beautiful, earnestly-acted depictions of queer family, Queer as Folk built a world where no topic was taboo and gay life could be complex, messy and desirable. For a community in desperate need of a fantasy, its five-season run is quite an achievement.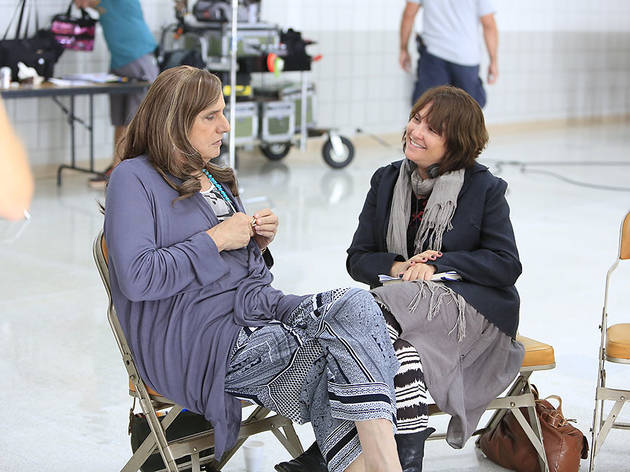 Photograph: Gregory Zabilski/Amazon
6. Transparent, Amazon, 2014–present
After writing for Six Feet Under—another one of our favorites—Jill Solloway created her own family drama based on her experience of having a parent transition later in life. Anchored by Jeffrey Tambor's portrayal of budding matriarch Maura Pfefferman, Transparent elegantly explores how identity and trauma pass through generations, and how coming out is always a lifelong process.
Photograph: Courtesy Murray Close
7. Sense8, Netflix, 2015–2018
Spanning multiple continents and featuring a smoking hot polyglot cast thrown into orgies, car chases and set pieces more grand than most seen in the movies, the Wachowski sisters' Netflix passion project may be the most ambitious queer project ever put to screen. The show's basic premise—eight strangers from around the world connect psychically—presents a vision of universal compassion, support and love that defies gender, sexual and racial lines. There's nothing else like it.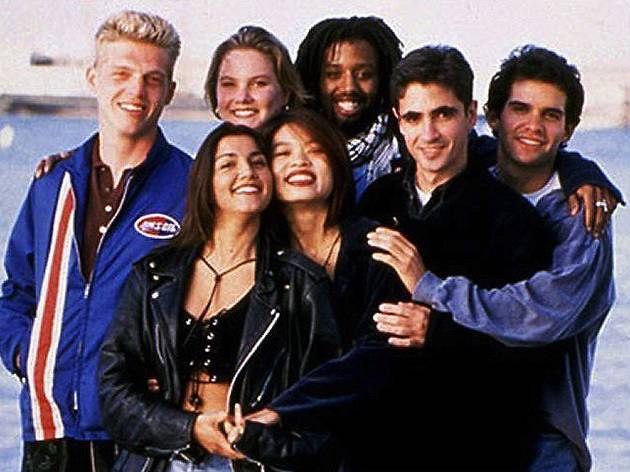 Photograph: Courtesy MTV
8. The Real World: San Francisco, MTV, 1994
A year before sending a spazzy Jenny McCarthy into our lives, MTV cast Pedro Zamora on the The Real World's third season. Almost anyone would look like a nice guy next to Puck, but Pedro's good nature and honesty helped to erode the stigma and ignorance surrounding people living with HIV and LGBT issues in general. Pedro got commitment-ceremonied [sic] to Sean Sasser on air and Gen X witnessed the humanity and dignity of queer relationships.
Photograph: Courtesy Cara Howe/Netflix
9. Orange is the New Black, Netflix, 2013–present
Few other shows could feature such a rich array of queer characters without being labeled a "gay" series, but Jenji Kohan's masterpiece about the lives of women in a New York state penitentiary defies traditional definition. With flashback scenes granted to the least TV-ready characters, OITNB builds a mosaic that honors bodies, races, identities and classes often made invisible on TV.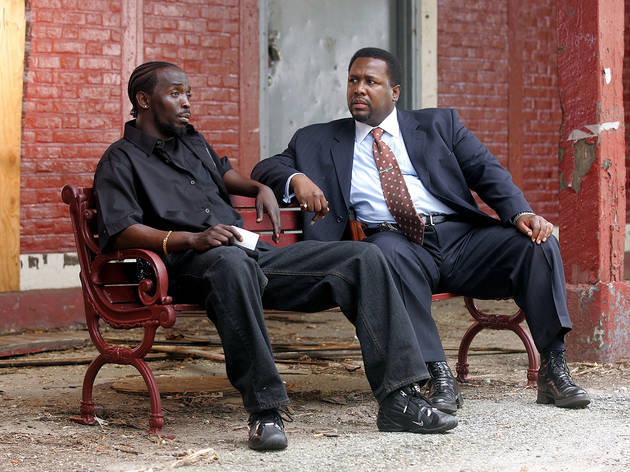 Photograph: Courtesy HBO/Paul Schiraldi
10. The Wire, HBO, 2002–08
In David Simon's masterpiece crime drama, Michael K. Williams portrayed one of the most complex TV characters ever—gay or straight—Omar Little. If you hear the corner kids yell "Omar comin'!" you run before you get got. Omar robbed drug dealers but methodically planned for no innocent casualties. Omar had the wrath of a nuclear weapon, yet cared tenderly for his boy, his blind old mentor and the grandmother who raised him.
Looking for great LGBT events?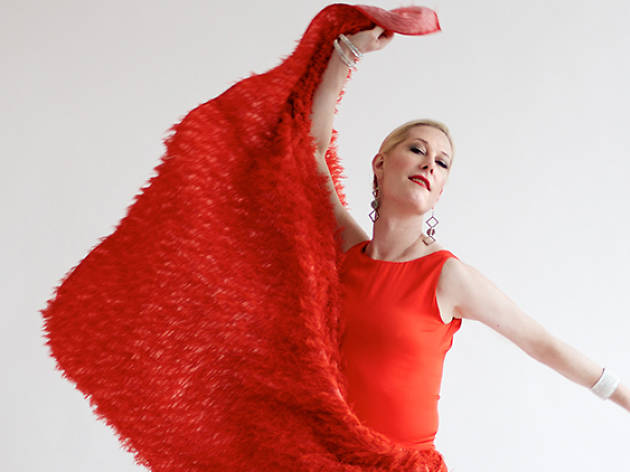 There's never a shortage of LGBT things to do in New York, whether you're looking for talks, film screenings, drag show or world-class gay bars and gay clubs in NYC. And the city's queer scene isn't confined to the established gayborhoods in Manhattan either. Nowadays, you'll find LGBT events throughout the boroughs every night of the week. With so much to choose from, there's no excuse not to get out there and have a gay old time.