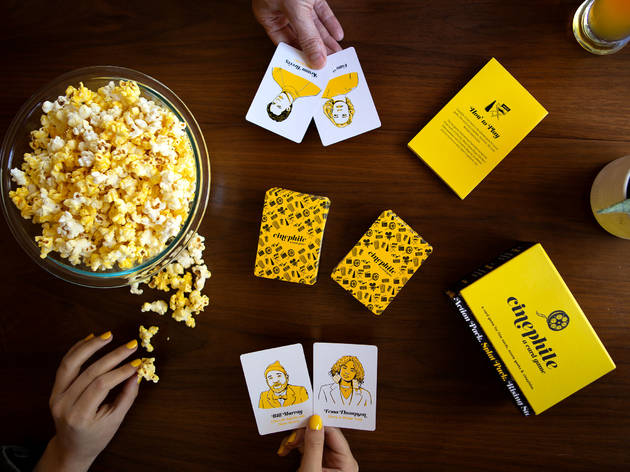 16 killer gifts for movie lovers
If you want a five-star gift sure to top your favorite film freak's top-10 list, here's the place to start looking
In the wake of Covid-19, it'd be a gamble to take your sweetie to the best movies out right now this holiday season. Besides, as of November, only a few select theaters outside of the city are operating at 25 percent capacity. And since Dune has been delayed until next year, don't risk it. Instead, consult our handy guide of gifts for movie lovers and create the perfect home theater experience for the little Kubrick in your life this Christmas in New York. Then you can fire up one of the best holiday movies in peace, knowing that you've got the final cut and all your cinephile's film needs are met.
Best movie gifts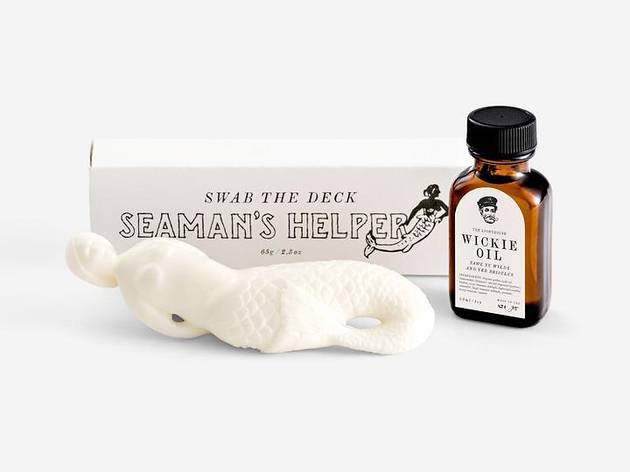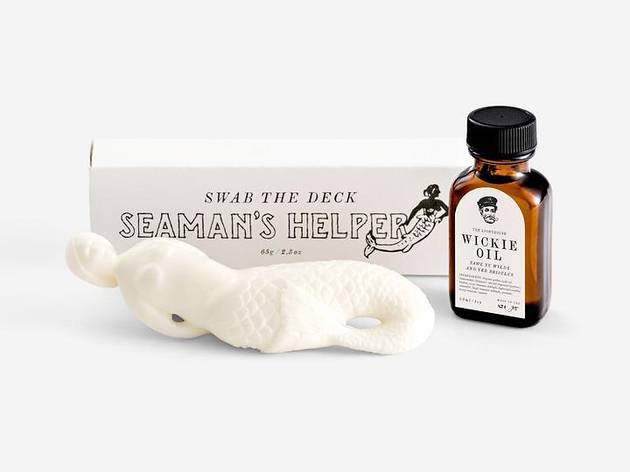 1. The Lighthouse Grooming Set
Even if you haven't seen Robert Eggers's The Lighthouse, you can smell like you did with this mermaid-sculpted bar of soap, along with a flask of beard oil. (Joya, esteemed purveyors of fancy fragrant things, has created the set exclusively for distributor A24.) What can you expect from the scent? Per the site, it has notes of "sea foam, black waves, biblical storms and debauchery." That sounds like a way better gift than socks.
$42 from A24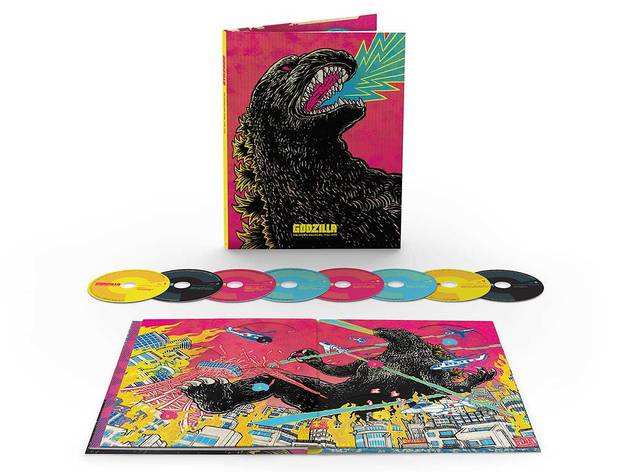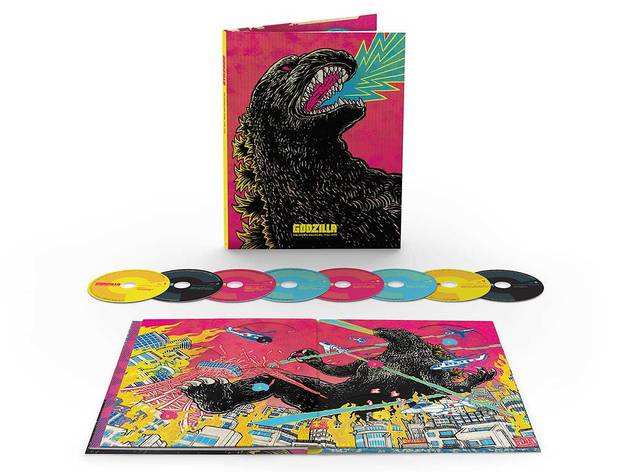 2. Godzilla: The Showa-Era Films, 1954–1975
We've seen the new Godzilla movies—they're fine. But don't even step to the 1954 Japanese original, born out of a moment of postwar national trauma and shuddering with ecological warning. (It has to be a dude in a rubber suit because we are the monsters.) The Criterion Collection, wizards of deluxe home-viewing, give you eight Blu-rays full of city-stomping goodness: 15 features in all.
$179.96 from the Criterion Collection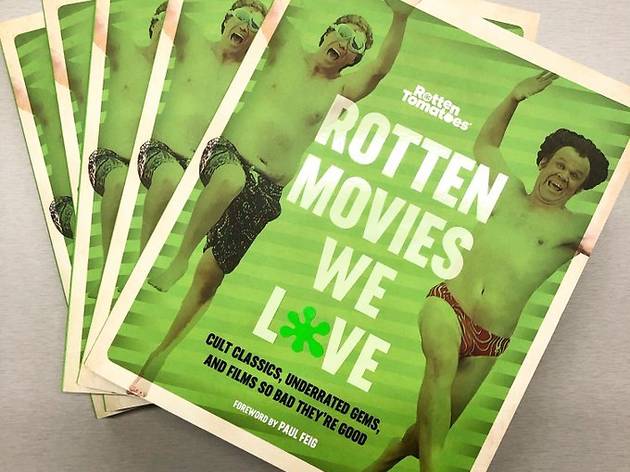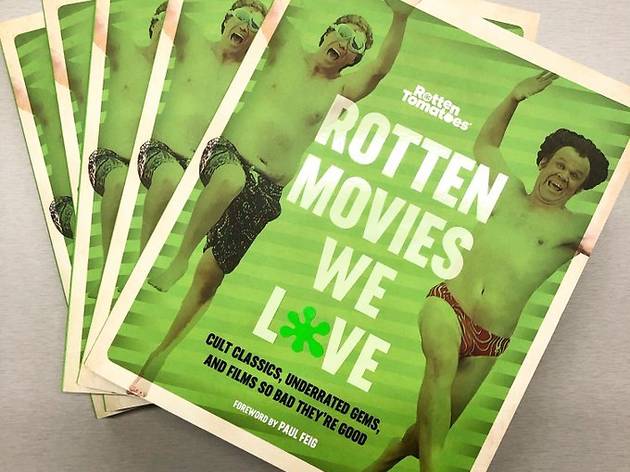 Photo: Courtesy of Running Press
Fresh or rotten—sometimes it's hard to say, right? As if acknowledging as much, Rotten Tomatoes has published this immensely enjoyable anthology, filled with our favorite kind of advocacy: passionate defense of the weak. (Don't even think of calling Step Brothers weak.) The ultimate mark of quality: Several former and current Time Out staffers contribute essays.
$24 from Running Press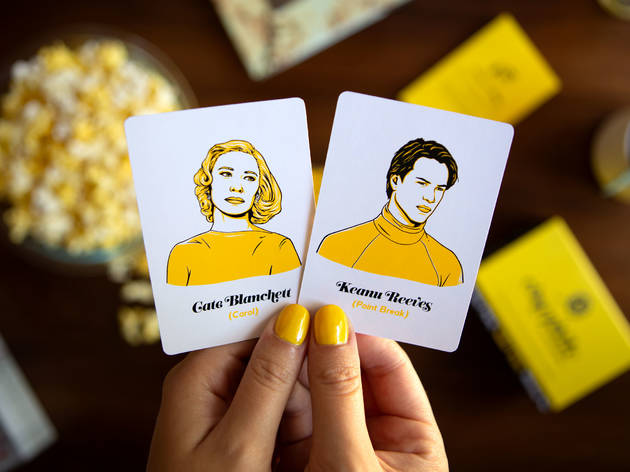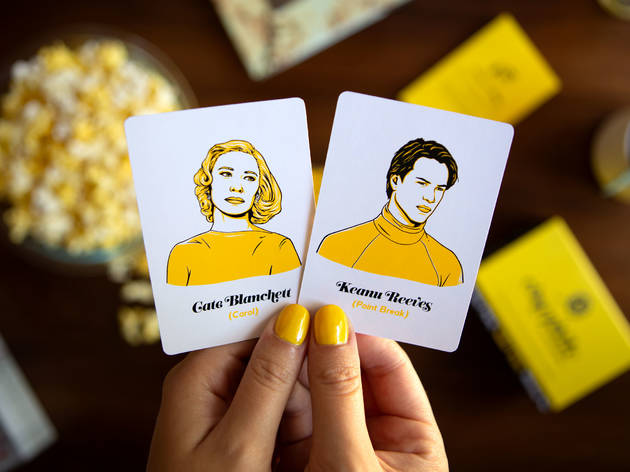 Photo: Courtesy of Cinephile LLC
Gorgeously designed and illustrated, this stack of 150 cards is designed to be adaptable to several different modes of play: six-degrees-of-Kevin-Bacon-style, speed-round-style, teams or solo. Like a happier version of Alien vs. Predator, whoever loses, everyone wins.
$25 from Cinephile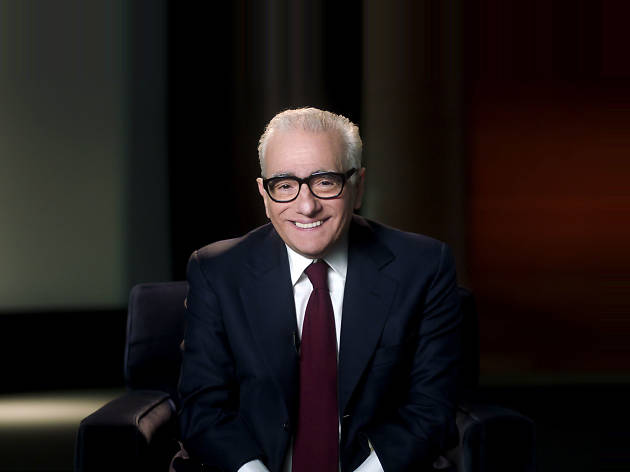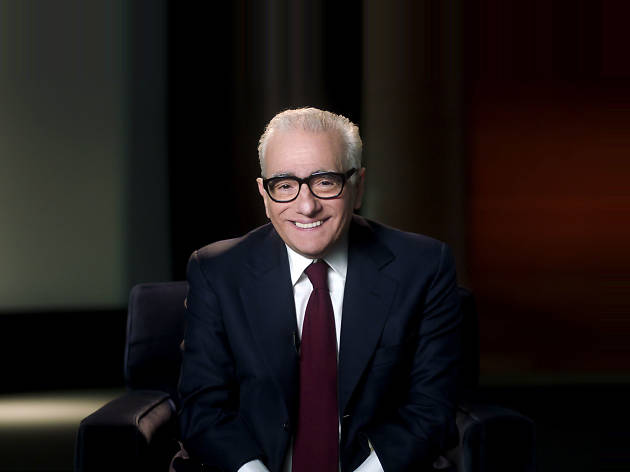 5. Martin Scorsese MasterClass
Are you talkin' to me? As a matter of fact, Martin Scorsese is talking to you, if you enroll for his 30-session online seminar, presented by MasterClass. Even though you won't be able to ask him to read your script for Taxi Driver 2: Electric Boogaloo, you will learn a lot about directing, editing and working with actors. Alas, there's no segment in which Scorsese weighs in on Marvel movies, but feel free to yell at your TV anyway.
$90 from MasterClass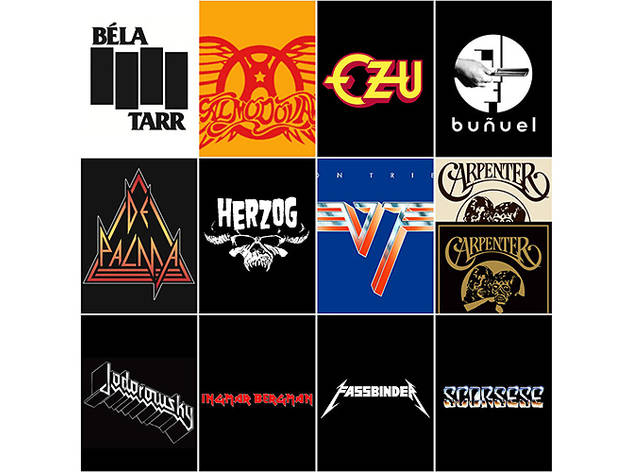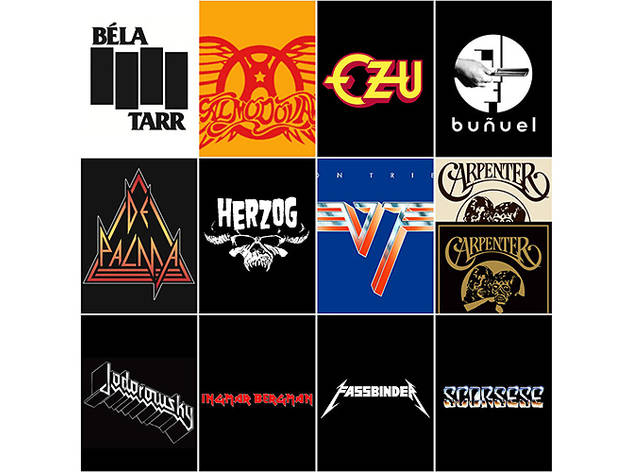 Love '80s hair metal? So do we. But wouldn't it be good if passerby also knew that you were familiar with the work of Ingmar Bergman? Here's your solution. IFC Center is the place to shop for these T-shirts, along with a line devoted to fierce females like Tilda Swinton. Represent.
$27 each at IFC Center. Available in S, M, L, XL and XXL.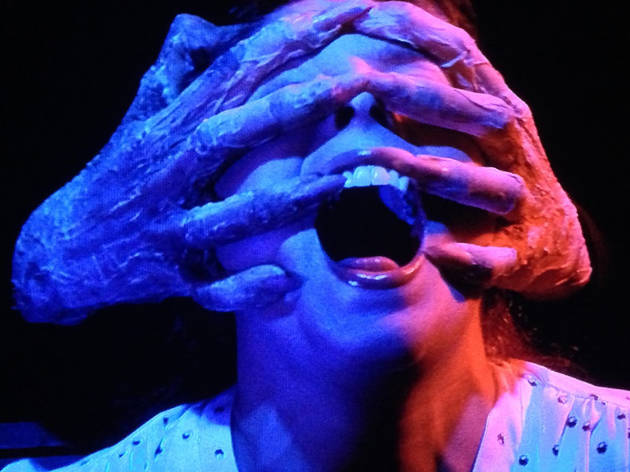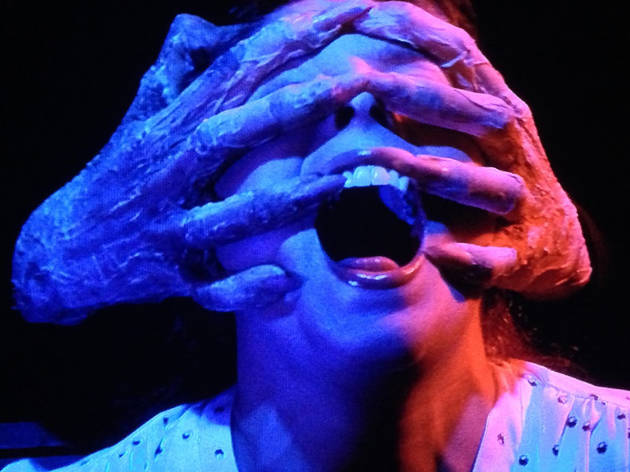 7. Shudder streaming subscription
Online streaming is increasingly the way we watch movies, and the selections at sites like Criterion Channel often make the experience phenomenal. But if horror is your thing—from spooky-old-house flicks to cult Italian gorefests—there's only one game in town and that's Shudder, programmed by genre experts. You could buy them Disney+, sure, but this one will undoubtedly result in greater happiness.
$49.99 for a year of total access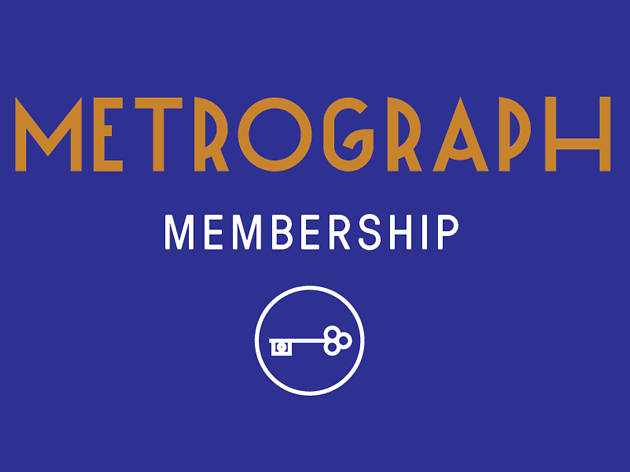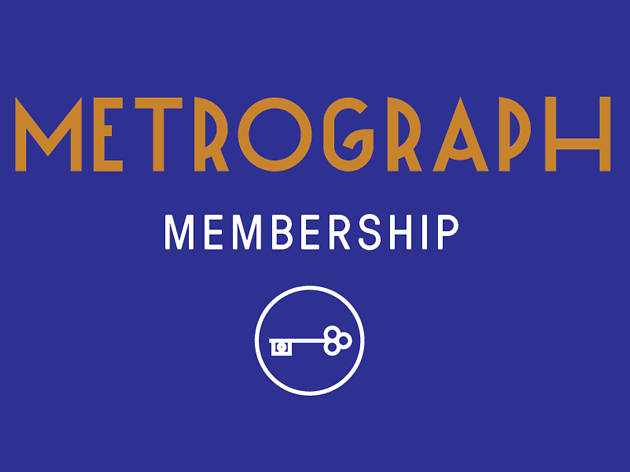 8. Gift membership to the Metrograph
How much do we love Metrograph? We almost had our mail forwarded there during its Brian De Palma retrospective. If you're any kind of self-respecting film fan living in NYC, you go there — or in Covid-19 times, you stream your movies from there. Support the mission with a digital membership, which gives you access to new Live Screening Events via livestream as well as members-only pre-show entertainment from special guests, plus an assortment of featured online content.
$5/month or $50/year from Metrograph.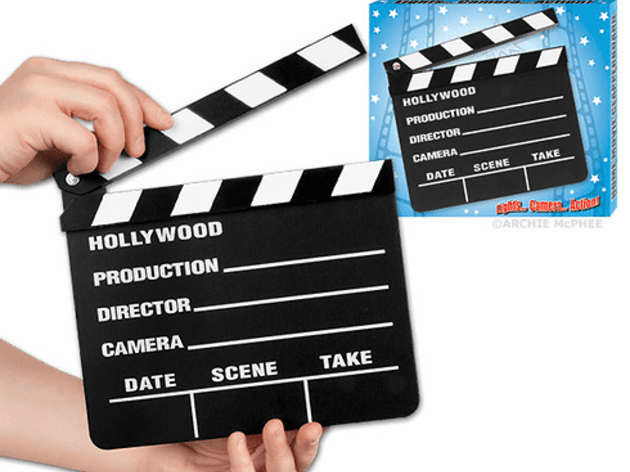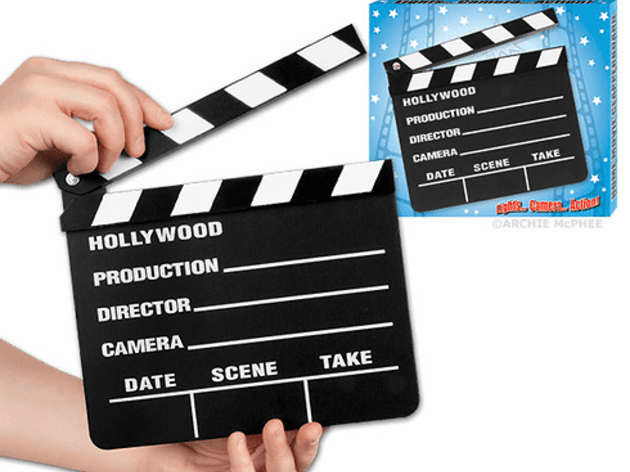 9. Movie clapperboard at Museum of the Moving Image
Admit it, you always wanted one of these, to give your holiday videos that extra snap of authority: "Take two: My cat eats the Christmas tree." While you're at the museum, check out the rotating head from The Exorcist.
$8.95 at Museum of the Moving Image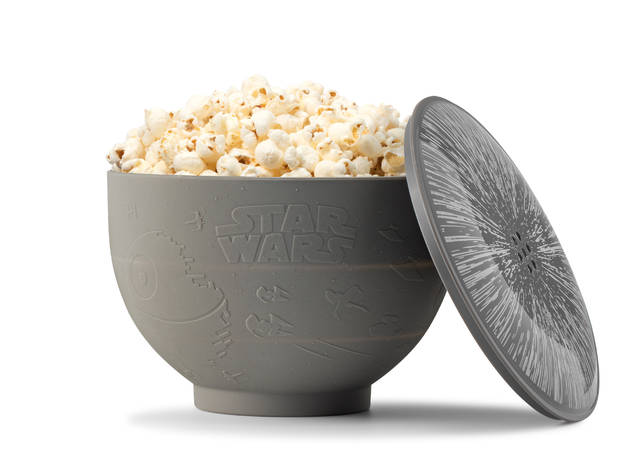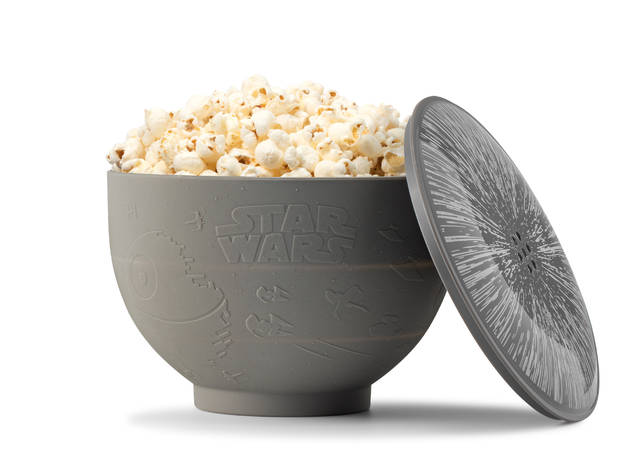 Photograph: Courtesy w&p
10. Star Wars Popcorn Popper
"Luke, I am your popcorn." No annual Star Wars binge is complete without some salty, crunchy kernels with extra butter! This collapsible popcorn bowl is the perfect vessel for any rebels who want an alternative, eco-friendly way to heat their go-to snack. We're certain the receiver will tell you they love you to a galaxy far, far away and back!
$25 from W&P.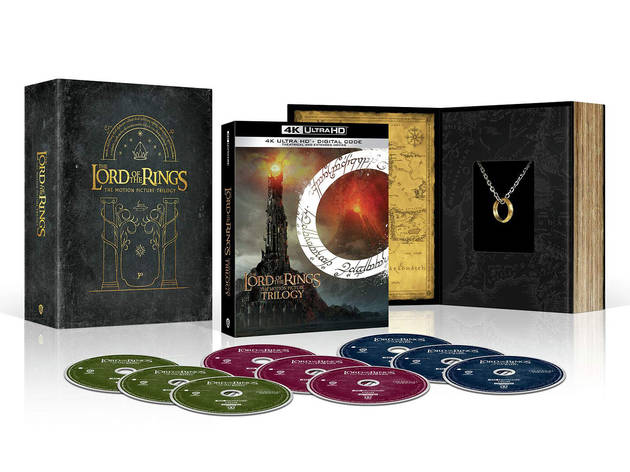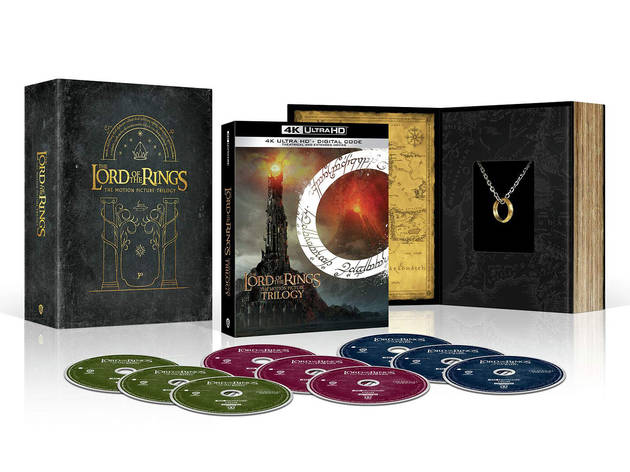 Photograph: Courtesy Amazon
11. The Lord of the Rings Motion Picture Trilogy Giftset in 4K
One resolution to rule them all! Your former Lord of the Rings box set shall not pass in comparison to the new trilogy that comes out on December 1. The three visually-stunning films are coming to 4K UHD Blu-ray, and you can anticipate theatrical and extended cuts on each DVD. It's a precious and irresistible gift item!
$140 from Amazon.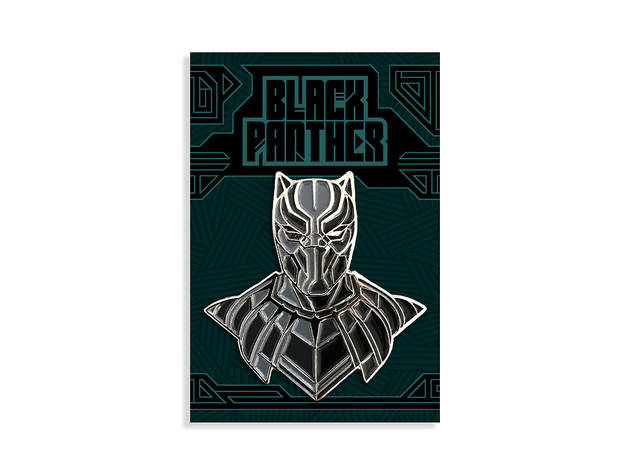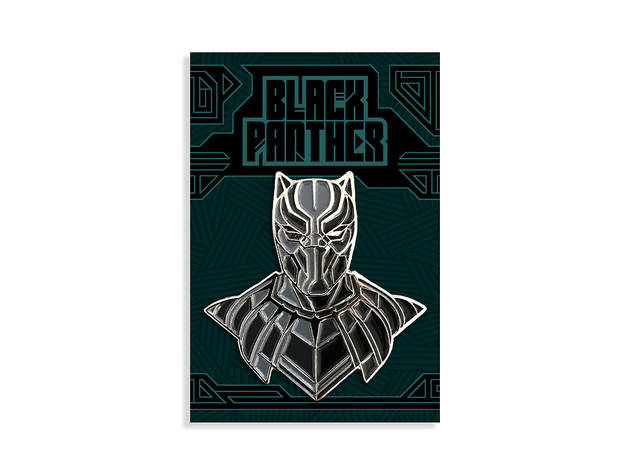 Photograph: Courtesy Mondo Shop
12. Black Panther Enamel Pin
Wakanda forever! Chadwick Boseman left us too soon, but his impact as an inspirational human and actor who portrayed real-life legends Jackie Robinson in 42, James Brown in Get on Up and fictional hero T'Challa in Black Panther will live on. This pin from Mondo Shop is a lovely token to remember a true king.
$10 from Mondo Shop.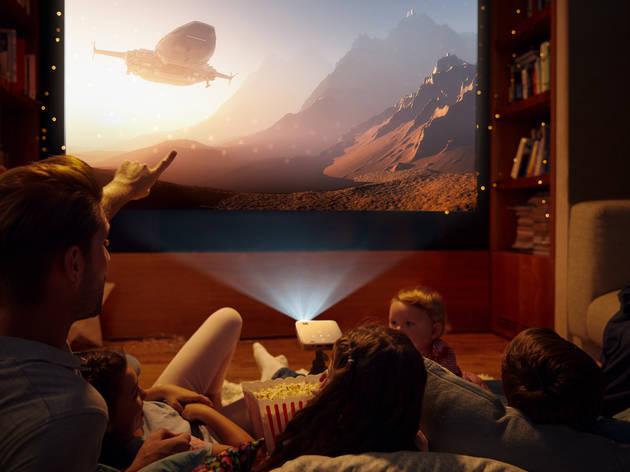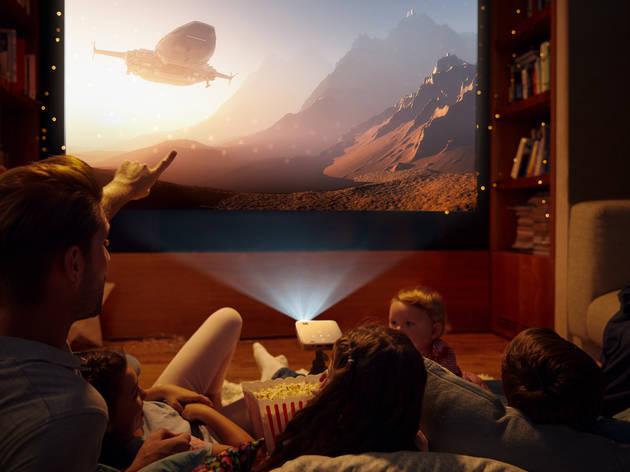 Photograph: Courtesy Kodak/C+A Global
13. KODAK LUMA 350 Portable Smart Projector 
An at-home projector sounds like every film lover's dream, but KODAK's portable cinema that features Bluetooth and Wi-Fi connectivity, as well as USB and HDMI inputs, goes beyond our wildest fantasies. It's definitely a five-star product.
$300 from Kodak Photo Plus.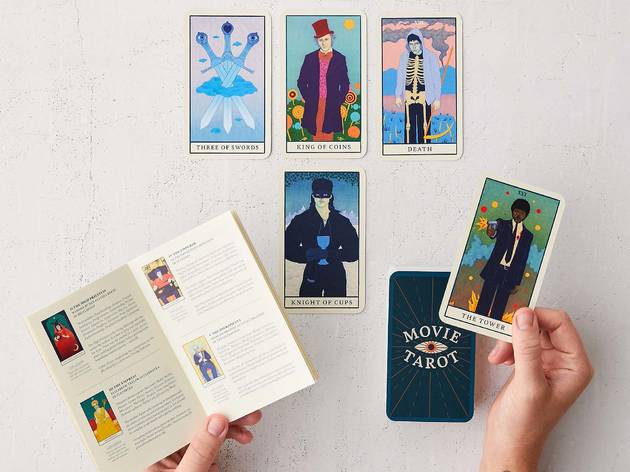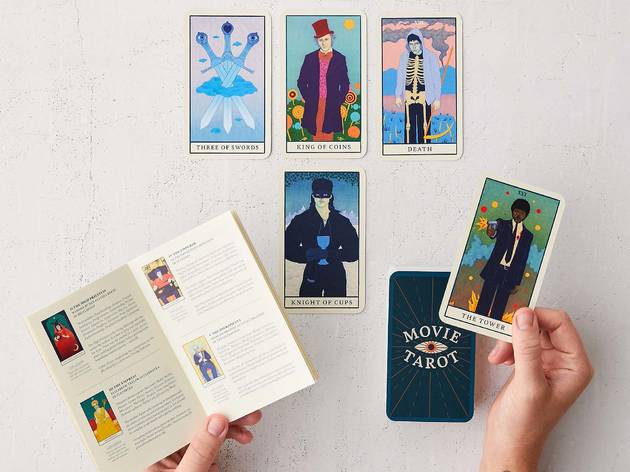 Photograph: Courtesy Urban Outfitters
14. Movie Tarot: A Hero's Journey in 78 Cards 
Much like the ending to a new movie release, the future is also uncertain. But that won't stop us from using context clues to figure it out! If you know a pop culture nerd who could use an activity that encourages mindfulness and character development, this Tarot deck is for them. From Maria in the Sound of Music as the sun to Tom Hanks' Forrest Gump as the fool, these cards are as entertaining as they are introspective.
$18 from Urban Outfitters.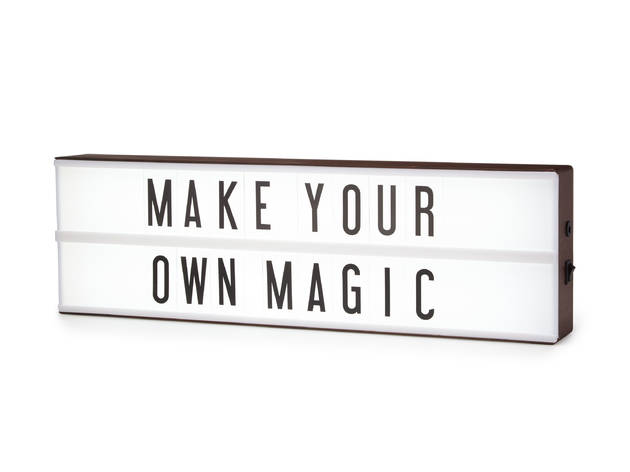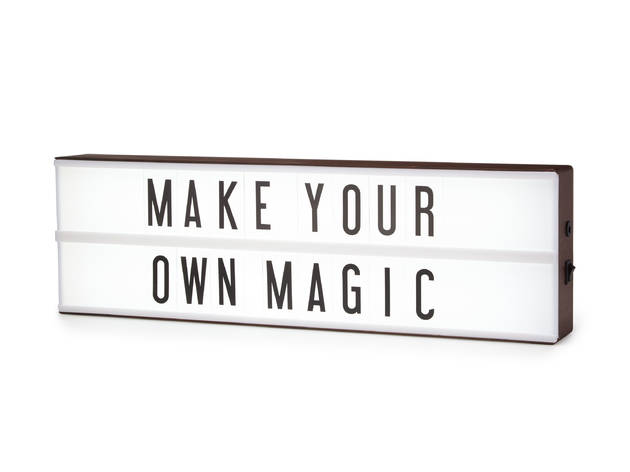 Photograph: Courtesy Uncommon Goods
Is your honey-do list not working out as you'd hope? Perhaps you should try getting your little film buff's attention in a way that is sure to entice them. Bonus: The lightbox has a wood grain-inspired frame and vintage look, so you can tell folks it's an antique!
$60 from Uncommon Goods.