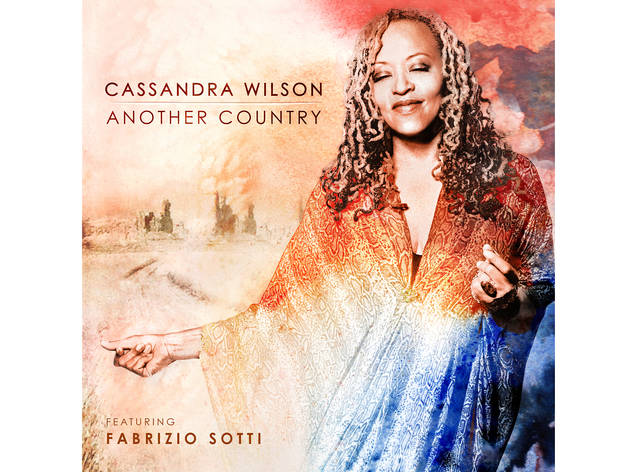 Album review: Cassandra Wilson, Another Country
An earthy jazz singer makes herself at home with a worldly new LP.
The foreign land alluded to in the title of Cassandra Wilson's new studio album is presumably Italy, where the New Orleans–based jazz singer touched down to cut Another Country with guitarist and producer Fabrizio Sotti. (The record is also her first effort for eOne following a nearly two-decade run at Blue Note, so perhaps a fresh business venture was on her mind as well.) You can hear that setting reflected in Wilson's luscious rendition of "O Sole Mio," the age-old Italian standard known to diners at red-sauce joints the world over; Wilson actually includes the song twice, the second time in a laid-back funk arrangement complete with offhand studio chatter: "Can I jump in here and sing this?" she asks.
True to her shape-shifting nature, Wilson fills Another Country with traces of elsewhere: plaintive British folk in "When Will I See You Again," nimble Brazilian pop in "Almost Twelve," low-slung American blues in "Red Guitar." (Word to percussionists Mino Cinelu and Lekan Babalola, who unite these various forms with an understated pulse.) Whatever the flavor or provenance of her material, Wilson summons the shadowed sensuality that has become her artistic trademark. It's hard to imagine a location in which that voice couldn't make itself at home.—Mikael Wood
Cassandra Wilson plays the Blue Note Thu 28–Sun 1.