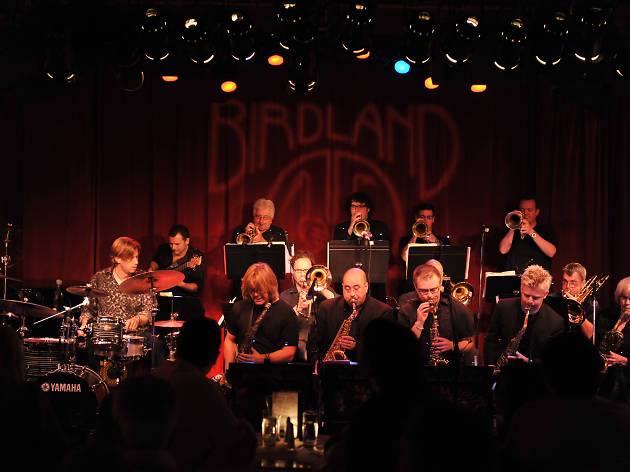 The best jazz shows this month in NYC
Wanna see some jazz? Check out our picks for the best jazz shows happening in New York City this month.
Despite what folks in other cities might think, NYC remains the best place in the world for jazz. So many of the city's best jazz clubs feature top talent every night of the week, and there's no shortage of the best music venues to explore. Whether you're looking for a romantic date idea, or flying solo, these shows won't disappoint.
RECOMMENDED: Full guide to jazz in NYC
Best jazz shows this month in NYC
Upcoming jazz shows in NYC
This alt-jazz phenomenon made its name—and earned itself a few haters—interpreting favorites by Blondie, Nirvana and other rock icons, but has since aimed the spotlight on its striking, inventive postbop-gone-pop originals, tunes that handily demonstrate the group's uncommonly broad pool of influences. Experience the next chapter in the band's history here, with Orrin Evans taking over the piano bench in the recent absence of the idiosyncratic Ethan Iverson.
Known as one of the modern greats of his instrument, bassist Miller first broke into widespread jazz fame spearheading the pop-funky 1986 Miles Davis album Tutu. He's since participated in a number of projects—the flashiest of which may have been the shortlived bass supergroup "SMV" with Stanley Clarke and Victor Wooten—so expect a diverse showing at this two-week residency. Expect sophisticated grooves and plenty of four-string slappin'.
Looking for more concerts of every genre?
Find out about recently announced concerts in NYC with our calendars and make sure you never miss out on a show