The best jazz shows this month in NYC
Wanna see some jazz? Check out our picks for the best jazz shows happening in New York City this month.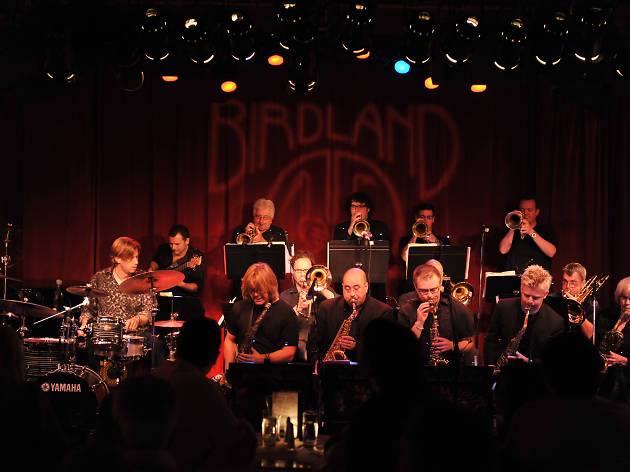 Despite what folks in other cities might think, NYC remains the best place in the world for jazz. So many of the city's best jazz clubs feature top talent every night of the week, and there's no shortage of the best music venues to explore. Whether you're looking for a romantic date idea, or flying solo, these shows won't disappoint.
RECOMMENDED: Full guide to jazz in NYC
Best jazz shows this month in NYC
Upcoming jazz shows in NYC
Music, Jazz
Blue Note, Greenwich Village
Robert Glasper has reinvented himself as an R&B auteur in recent years, but here the keyboard ace demonstrates all his many sides during a month-long residency at the Blue Note. Perhaps most notably among the different configurations in which he'll play: a trio with legendary rapper Yasiin Bey (f.k.a. Mos Def) special guesting.
Music, Jazz
Blue Note, Greenwich Village
What hasn't Clarke played over the course of his four-decade career? He's proficient in mainstream jazz, of course, but he has also taken on chamber-scaled projects of genuine delicacy and electric fusion of arena-rock proportions. He turns up here with a combo that includes young drumming prodigy Mike Mitchell, whose furious chops never fail to inspire awe.
Music, Jazz
Blue Note, Greenwich Village
Known for his distinctive tone, funky inclinations and rapport with the jam-band crowd, inventive guitarist Scofield shows no signs of slowing down even at 66 years of age. Both his most recent albums won Grammies: 2016's Country For Old Men, which interprets classic country melodies through his signature jazz-Americana fusion, and 2017's stellar collab with Jack DeJohnette and John Medeski, Hudson. Expect similarly imaginative magic from this duo set with master bassist Holland.
Looking for more concerts of every genre?
Find out about recently announced concerts in NYC with our calendars and make sure you never miss out on a show