The best rising acts to see at Afropunk 2016 in NYC
Here are the up-and-coming acts not to miss at Afropunk Festival's annual multicultural music celebration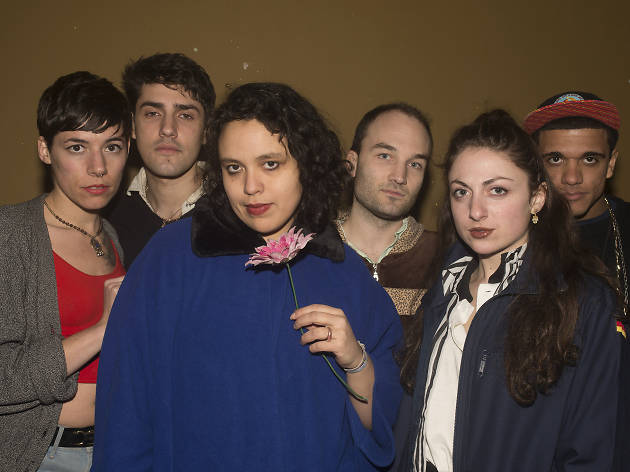 You know the big names: reigning rap hooligan Tyler the Creator, R&B empress Janelle Monae, L.A. beatmaster Flying Lotus and so on. Like its summer music festival brethren Panorama and Governors Ball, Afropunk Festival's genre-crossing lineup brings a healthy number of stadium-sized acts to its outdoor Brooklyn stage. But make no mistake, the up-and-comers harbor just as much as talent as the headliners. Here are eight rising acts we recommend you don't miss.
RECOMMENDED: Full guide to Afropunk in NYC
Best rising acts at Afropunk in NYC
1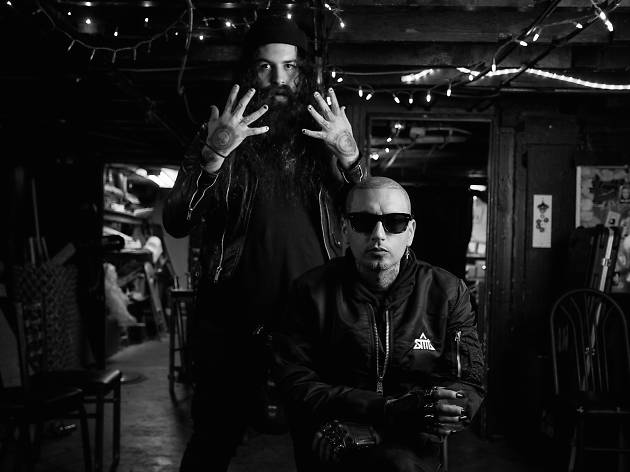 Prayers
What's "cholo goth," you ask? Chicano singer Lafear Seyer, who coined the term, sports a distinctive look that should give you an idea: cowboy boots, black nail polish, gang tattoos and crucifix earrings. Combining his mournful shouts with beatmaster Dave Parley's industrial synths, Seyer's cross-cultural melancholy mines '80s influences ranging from the Pet Shop Boys to Bauhaus to narrate a life of struggle navigating the San Diego gangland.
2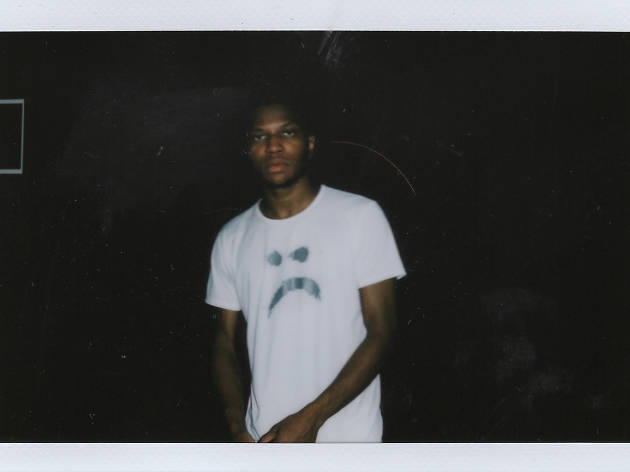 Gallant
Singer Christopher Gallant could rise solely on the power of his voice alone: an explosive falsetto warble that begs Adele-level adoration. But there's more to the guy than technical skill and vocal prowess. His songcraft parallels old school artists like '90s-era Brandy as much as it does ethereal avant-garde contemporaries like How to Dress Well, creating an alt-R&B sound both timeless and novel.
3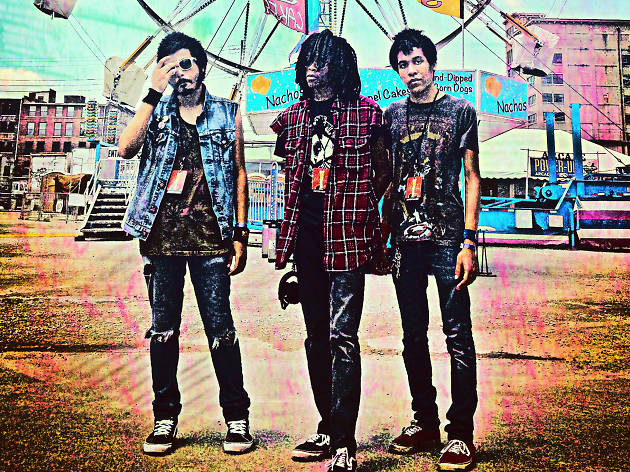 Radkey
The Misfits-style music of the Radke brothers—Dee, Isaiah and Solomon—is a throwback to the days when singalong "whoa-oh"s and "hey-heys" were totally Rock & Roll. But nonetheless, don't expect the tunes to be fluffy. Careering power chords, furious drum thrashing, uptempo beats and all, this is punk music at its most dangerous.
4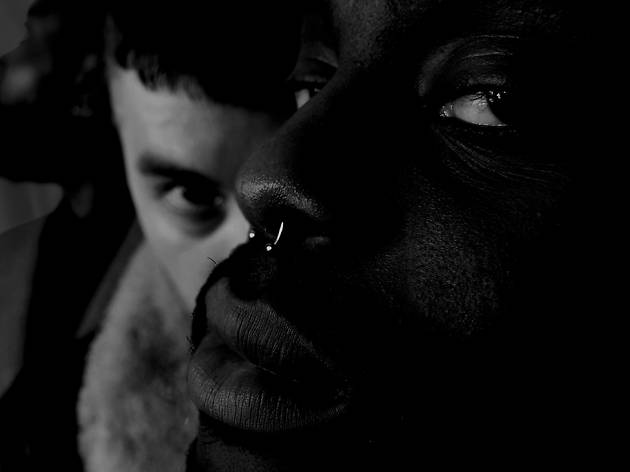 Young Fathers
Attempts at classifying this Edinburgh trio always come up short. Their ragtag brand of music combines cacophonous synths and vocal wails, ragged raps harboring an incisive political bent and the uplift of radio-ready melodies. Psych-rap? Experimental pop? Whatever you call it, the exultant style somehow manages to sound simultaneously challenging and accessible.
5
LSDXOXO
This local producer's recent horror-core EP FUCK MARRY KILL marked the first official release by burgeoning label and underground club music institution GHE20G0TH1K. It's a sinister, spastic collection of industrial-tinged bangers that develops the producer's signature sound—one that he's described (quite accurately) as "crying in the club."
6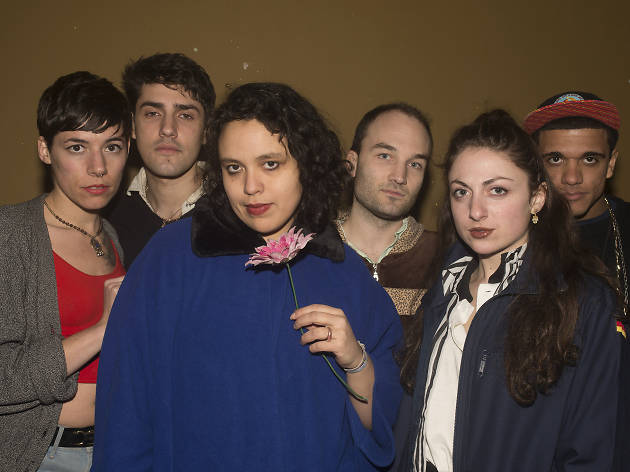 Downtown Boys
It's rare that a live set begs as much attention between songs as during them. At Providence punk troupe Downtown Boys' live shows, expect blistering political polemics from Victoria Ruiz introducing each song. From imperialist foreign policy to gas corporations polluting local water supplies, no institution is safe from the crew's penetrating lyrical gaze and mosh-crazy crowds.
7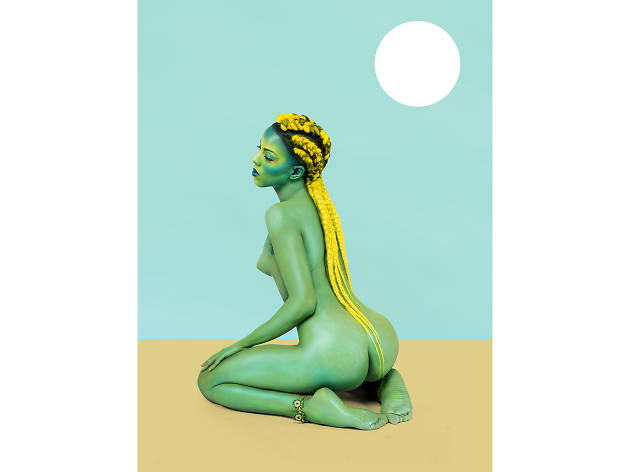 Juliana Huxtable
Poet, painter, photographer, DJ—local queer luminary Juliana Huxtable is nothing short of an artistic polymath. She's authored works at the New Museum's 2015 Triennial, spun sets at summer staple PS1's Warm Up, modeled for buzzy fashion label Chromat and presented performance art pieces at the MoMA. Paralleling that artistic ubiquity, expect her erratic DJ sets to weave through Jersey Club, downtempo hip hop beats, happy hardcore and more.
8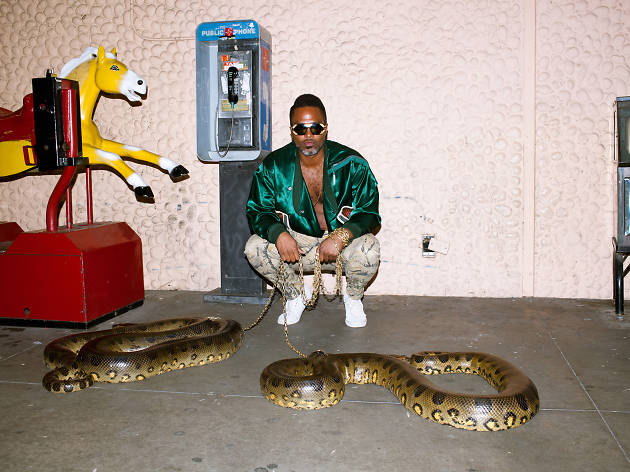 Shabazz Palaces
Left-field hip-hop duo Shabazz Palaces conjure an ethereal Afro-futurist world of cryptic symbolism and celestial beats. The chaotic assemblage is best showcased on their 2014 album, Lese Majesty, an avant collection of tunes that meanders between impressionistic poetry and driving rap lyricism.
Looking for a summer playlist?
The sun is out and the beach is a bus ride away. Just don't forget to bring our playlist of the best summer songs.