A new installation featuring 333 sunflowers has just been set up at the Flatiron Plaza on 23rd Street between Fifth Avenue and Broadway, right across from Madison Square Park, in support of the Ukrainian cause.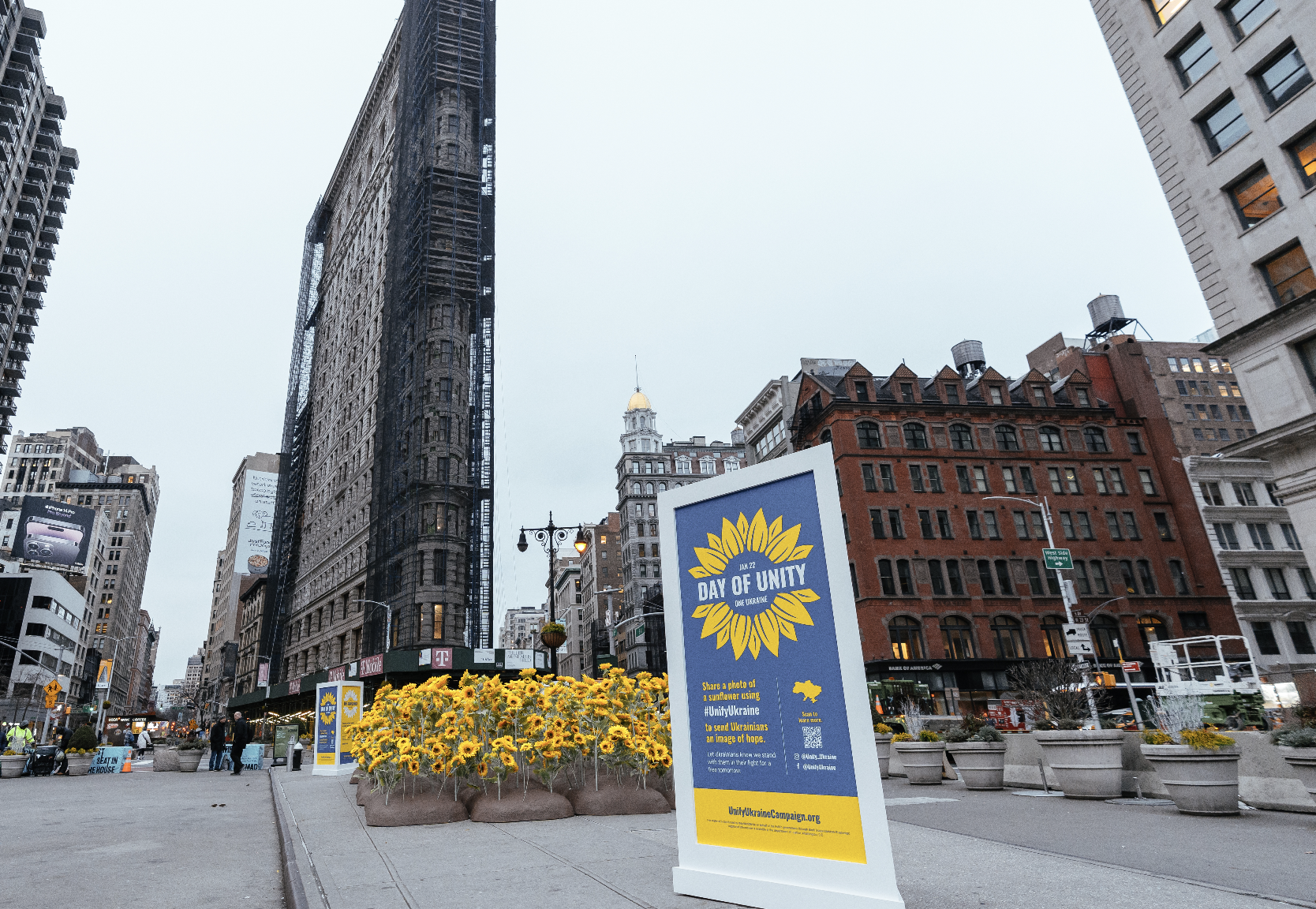 Now through Sunday, January 22, Ukraine's Day of Unity, passerby will get to glance at the stunning field filled with the country's national flower, also a symbol of peace, happiness and hope.
The exact number of blooms installed isn't random: they represent the number of days that the current war with Russia has been going on for.
Folks are encouraged to snap a photo of the sunflowers and post it to social media in an effort to raise awareness for the cause during this horrible time. Those who can't make it to the area or aren't in New York can join the conversation by uploading a general photo of a sunflowers and using the hashtag #UnifyUkraine.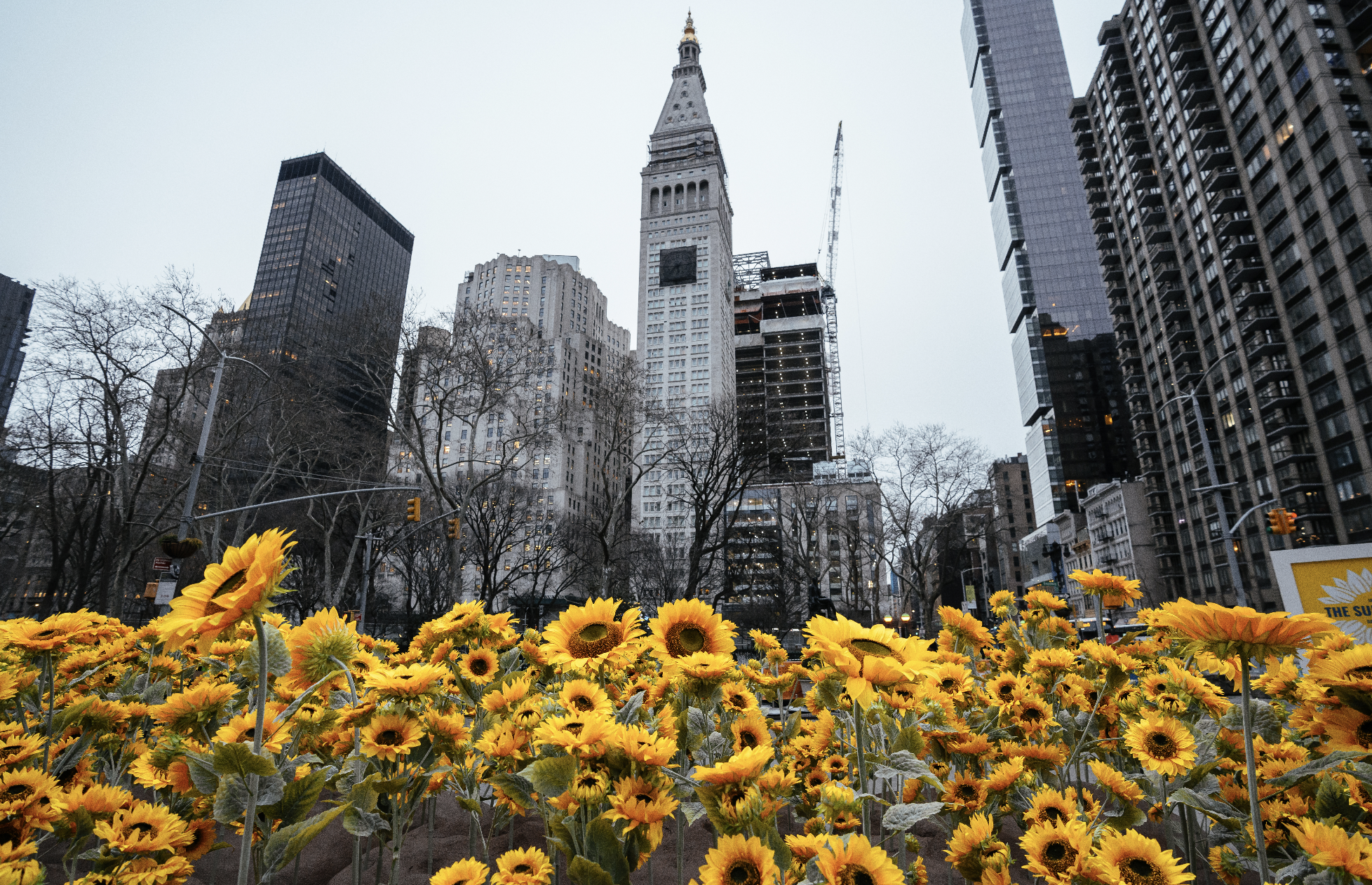 This isn't the first time that the city is showing support for the European country. Back in March of last year, for example, the New York Public Library released a list of books to help better understand the nation's history while the Empire State Building has lit up in the colors of the Ukrainian flag a few times already.
If you're looking for even more ways to help out, you can browse through a list of verified organizations accepting donations for Ukraine right here as well.