StudioSkate is a new 2,500-square-foot ice skating rink that sits right next to 99 Scott, the beloved cultural events venue in East Williamsburg at (you guessed it!) 99 Scott Avenue.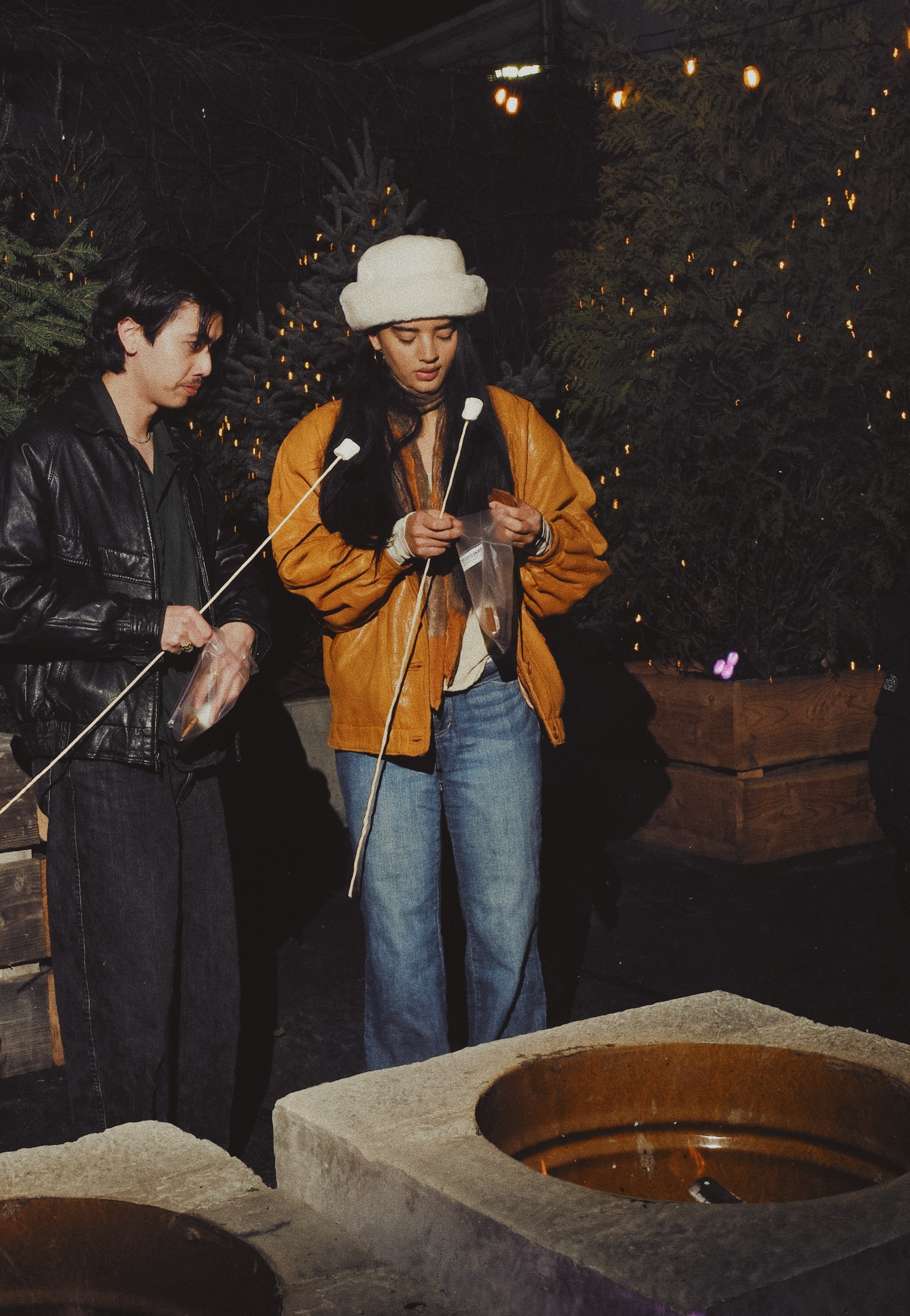 Billing itself as a "forward thinking alternative to traditional holiday skating rinks," the space seeks to be an all-in-one destination: in addition to having fun on the ice, patrons get to admire pretty cool light installations and plantings, boogie to the sound of headlining DJs and special performances, delight in some wood-fired oven pizza and drink from a full bar offering both craft cocktails and artisanal hot chocolate cups.
There's more: guests enter the premise through a light tunnel while their coats and skates are housed in translucent pavilions that you'll want to spend time.
The ground floor of 99 Scott's Daylight Studio space will also play host to a large scale installation by Iranian artist Leila Seyedzadeh, who, according to an official press release, "uses painted textiles and hand weavings to reimagine the fantastical landscapes of her home town in Tehran."
And if you're looking for an even more relaxed outing, you can opt to spend time by the outdoor fire pit, where you'll get to make your own s'mores.
StudioSkate is staying open through the end of the month, so make sure to get to Brooklyn before then. And if you've still got an itch to scratch after the space closes for the season, feel free to browse through our list of best places to go skating or, perhaps, pay a visit to the highest skating rink in the western hemisphere, which is opening at Hudson Yards today.