One of the best new restaurants of 2021 joined the ranks of the city's most expensive fine dining destinations when it opened on a high floor of a beautiful Art Deco building downtown that year. Saga's premiere menu was $245 per person (before drinks, tax and gratuity) for around nine elegantly executed courses in luxuriously elegant environs surrounded by some of the best views in and of New York City.

Two years later, the price has risen to $295 (same caveats) for that hours-long, rarefied experience. But Saga introduced a new, four-course option for $100 less this spring.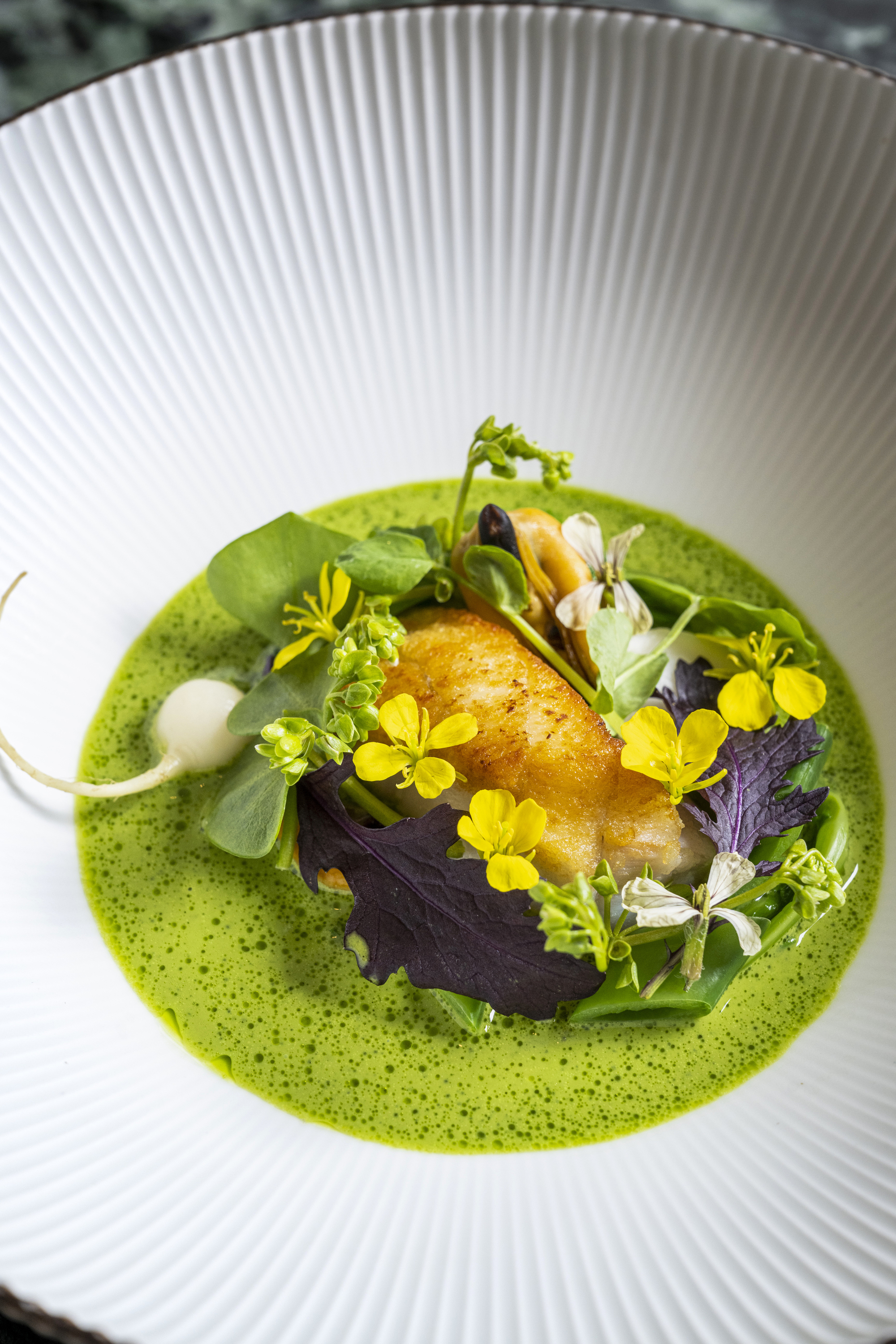 Like the longer option, items are expected to change seasonally. The 63rd-floor perch does not post or print its menus (electronic versions are sent in the days after dinner), but original plates included fluke, black bass and dry-aged duck. Guests can expect at least one course that does not appear on the extended, higher-priced menu, reps say.
Saga is joined by two other related operations at 70 Pine Street: Crown Shy, one of 2019's best new restaurants, and Overstory, a special occasion bar that also has incredible vistas a flight above Saga on the 64th floor.
Saga's "short story" menu is available to book Sunday-Thursday.