For years, those famous fried chicken fingers from Raising Cane's were elusive to New Yorkers—that is, until now! The Baton Rouge-based fast-food chain has finally come to NYC with a big world flagship in Times Square, which opened today, Tuesday, June 27, at 1501 Broadway.
RECOMMENDED: The best fast food restaurants in NYC, from Shake Shack to Sweetgreen
Raising Cane's Times Square flagship measures over 8,000 square feet and also includes tons of merch, NYC-themed decor on its walls, and there is Texas toast-themed seating with Cane's sauce-inspired coffee tables, because of course. Cane's current mascot, Cane III, has been made into a doggy Statue of Liberty, and the restaurant's disco ball decor is adorned in crystals from an NYC-based design studio as a sparkly homage to the New Year's Eve ball that drops in Times Square. Ordering kiosks are also located throughout the Restaurant to help meet the demands of busy tourists and on-the-go commuters.
Take a peek inside: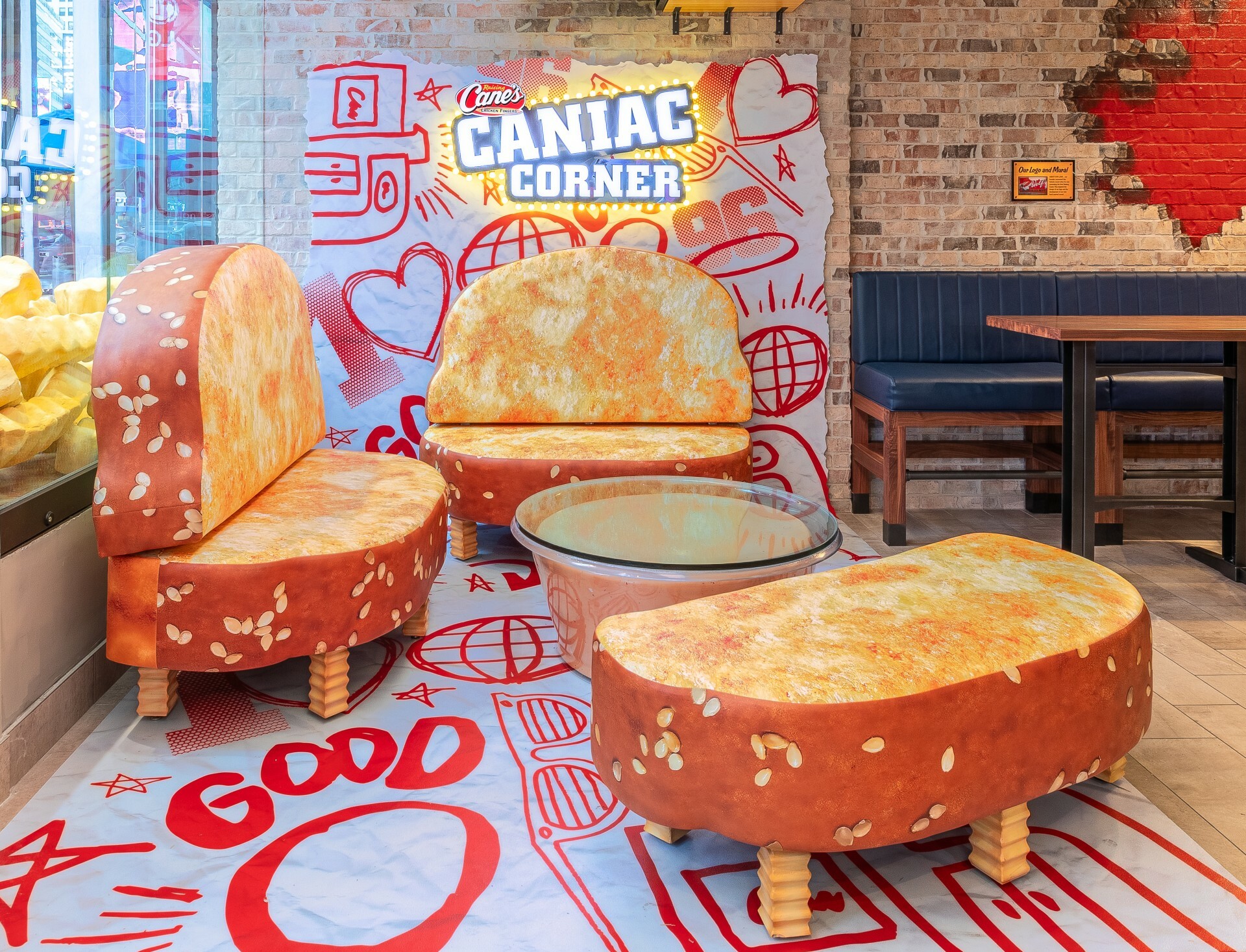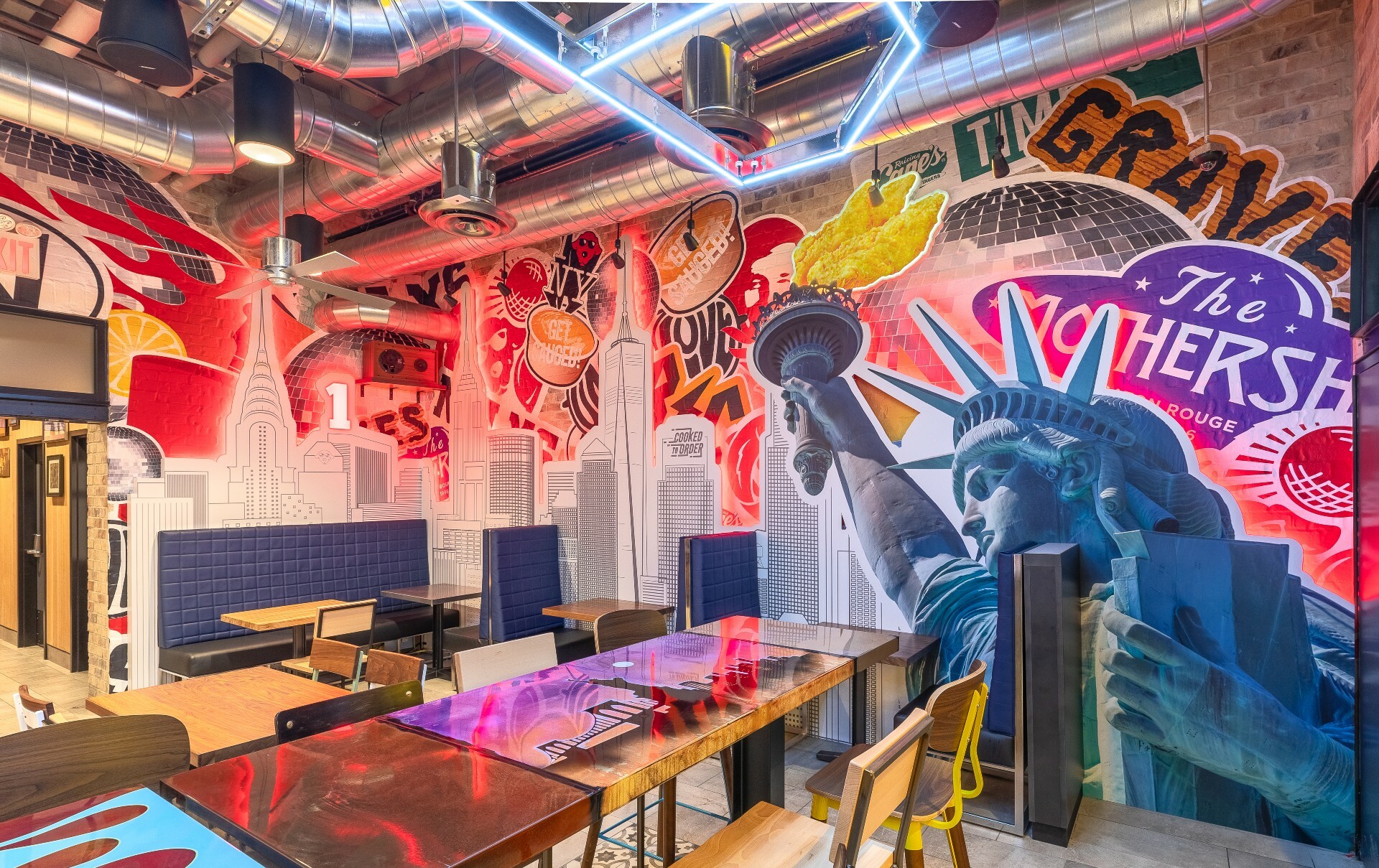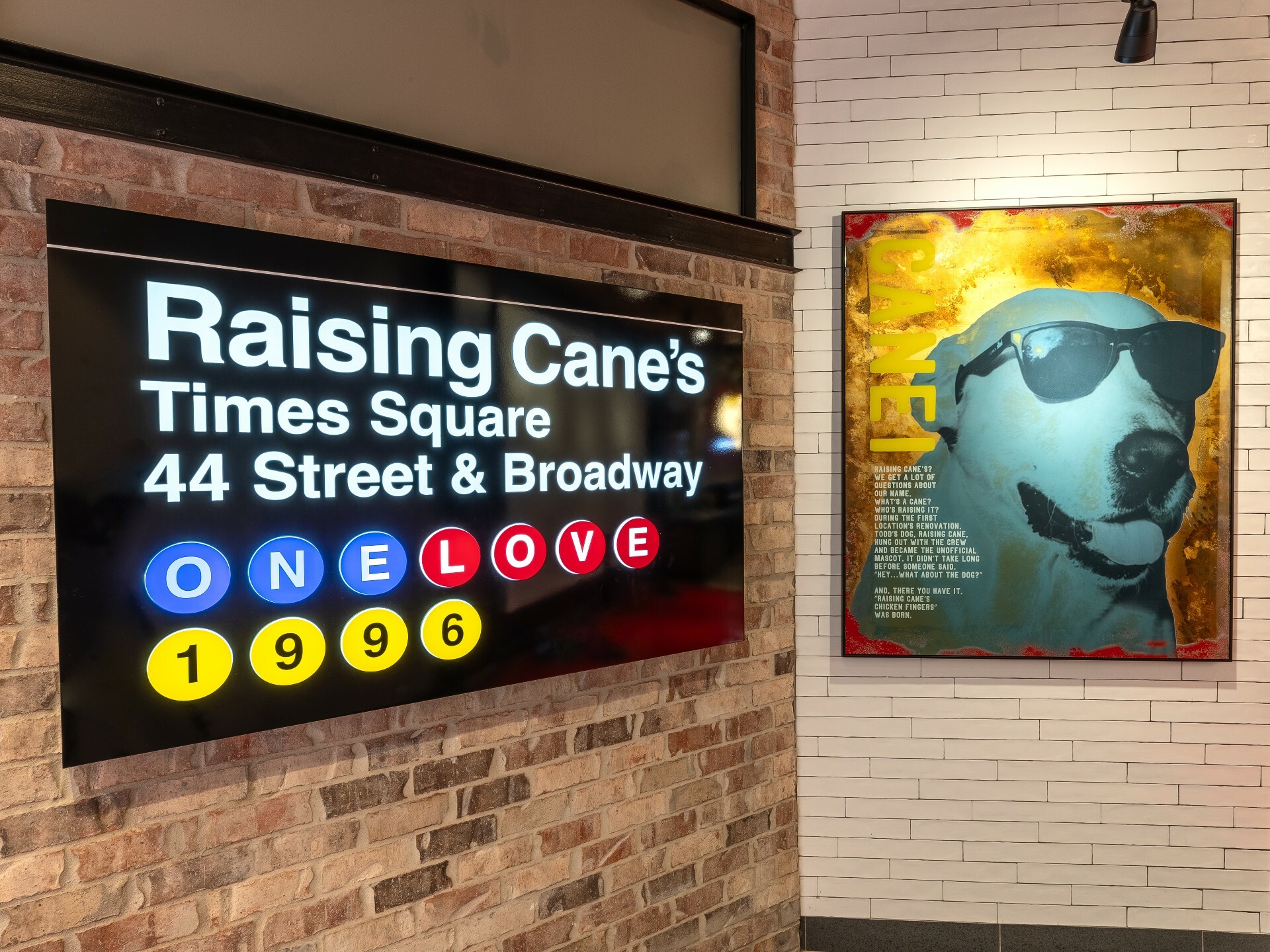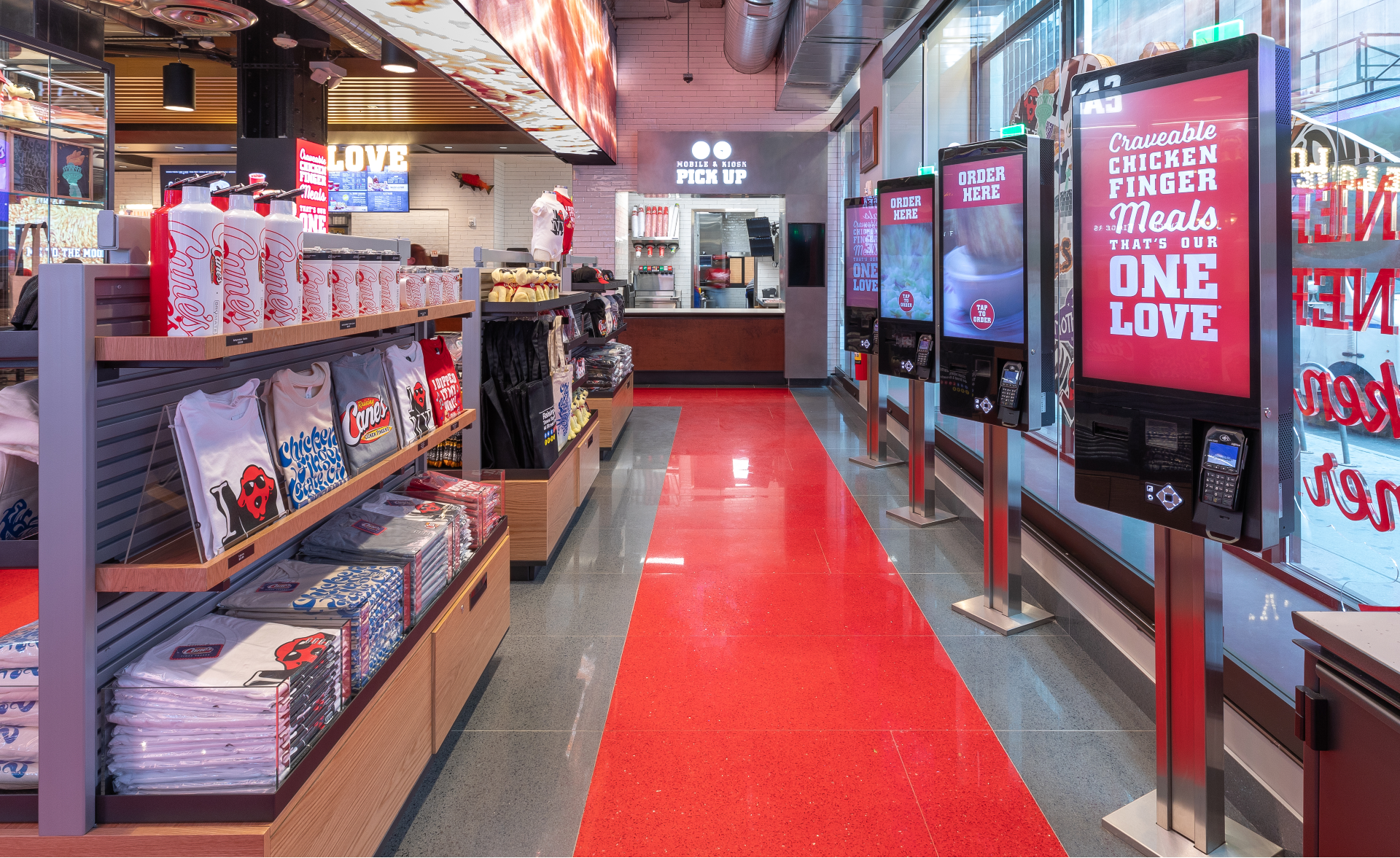 According to restaurant reps, "Customers will immediately be transported to a 'Chicken Finger state of mind' upon entering the restaurant."
"The Times Square Global Flagship marks a monumental moment for our brand," said Raising Cane's Founder Todd Graves in a statement. "Not only is this our first within New York City, but it provides yet another opportunity to serve our craveable Chicken Finger meals to those who love us and those who have yet to try. I founded this brand almost 27 years ago, and since then we have opened many Restaurants. I am personally excited for all that is to come in New York and across the world for Cane's."
The brand has more than 740 Restaurants across 36 states.
The Times Square location is at Broadway and 44th Street and is open from 9am to 1am daily, with an additional hour of service from 1 to 2am for orders placed at the walk-up window for carryout only.