The best fried chicken in NYC
New York's best fried chicken range from greasy-spoon to gourmet, and every gobsmackingly delicious version in between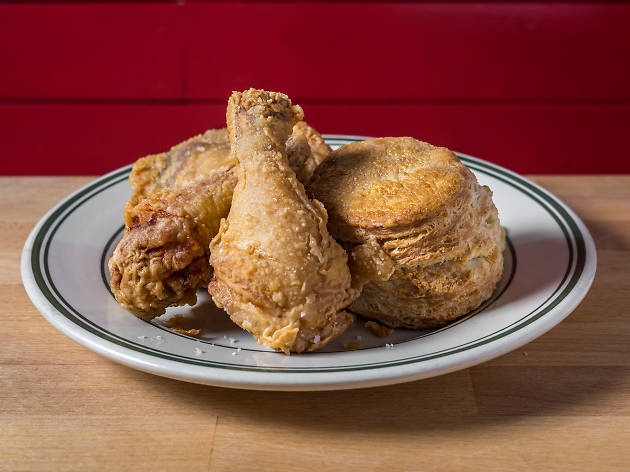 Missing Time Out magazine?
You can still read our latest issue from the comfort of your couch
Read online
Fried chicken we love so much that we welcomed them into Time Out Market
Bessou's clever take on Japanese comfort food has us craving dishes beyond standard sushi. Owner Maiko Kyogoku, who worked for contemporary artist Takashi Murakami, opened a stylish space in Noho for chef Emily Yuen's innovative plates, many of which draw from Kyogoku's family recipes. Yuen adds a modern twist on classics the chicken karaage dusted with Moroccan spices—trust us, you won't be able to resist dipping each forkful into the spicy mayo. We quickly learned that Bessou lives up to its name, which loosely translates from Japanese as "second home."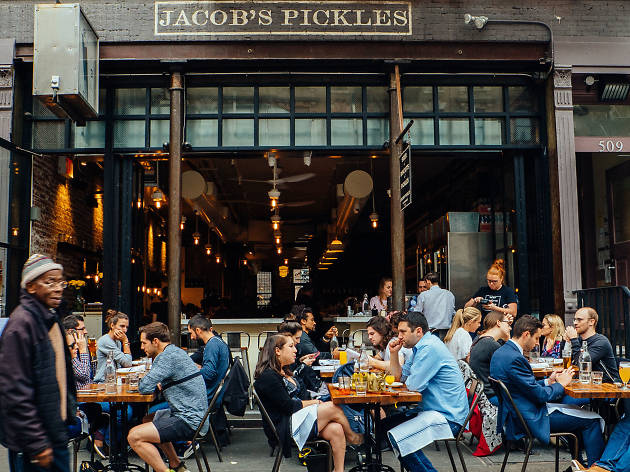 When Jacob's Pickles opened on the Upper West Side in 2011, it was one of the first truly cool restaurants in a neighborhood better known for its sleepy dining scene than hip eateries and bars. The back-to-basics menu was one we could get behind (goodbye, stale chicken wings and greasy fries). The Southern-focused spot specializes in comfort foods: Nashville hot chicken, biscuits, mac and cheese and, of course, pickles.
Best fried chicken in NYC
Looking for more Southern food?
NYC has some great smokehouses, and check out our primers on regional styles.