Of course, we all think our beloved pets are works of art, but now Fotografiska New York, the contemporary photography museum in Gramercy Park, is happily agreeing with us.
This fall, the museum will stage "Best in Show: Pets in Contemporary Photography," a sprawling art exhibition exploring "the role our furry (and feathered) friends have played in culture and how they stand in as representations of status, power, loyalty, compassion and companionship."
RECOMMENDED: Full guide to pets in NYC, from pet-friendly hotels to pet Instagram accounts to follow

The exhibit, on view from September 22, 2023, through January 2024, will feature more than 130 photographs—both artfully arranged portraits and amusing candid snaps—and video installations from 24 global artists across two museum floors. Some of the featured works include those from William Wegman, known for fashionable shots of his pair of Weimaraner dogs, and Walter Chandoha, the world's first professional cat photographer.
"During the pandemic, when this exhibition was conceived,
pet ownership grew exponentially," said Sophie Wright, Executive Director of Fotografiska New York. "It's now rare to walk down a pavement in New York or any big city without passing several dogs and their devoted owners. And that's not to mention most people's daily dose of animal videos online—a soothing and often comedic counterpoint to the news cycle. Our mutual dependence leads to the question, who owns whom? This exhibition brings together celebrated New Yorkers such as William Wegman and Elliott Erwitt along with an international roster of contemporary practitioners to explore our relationship to our pets, in all its complexity."
Along with the world-class art, Fotografiska
will host pet programming throughout the fall, including adoption events, "yappy hours," pet portrait sessions, pet costume contests and more.
And you'll be able to take a piece of the exhibition home with you: an exclusive
Best In Show
-inspired capsule collection will be produced in conjunction with the series, including accessories for pets and pet parents alike.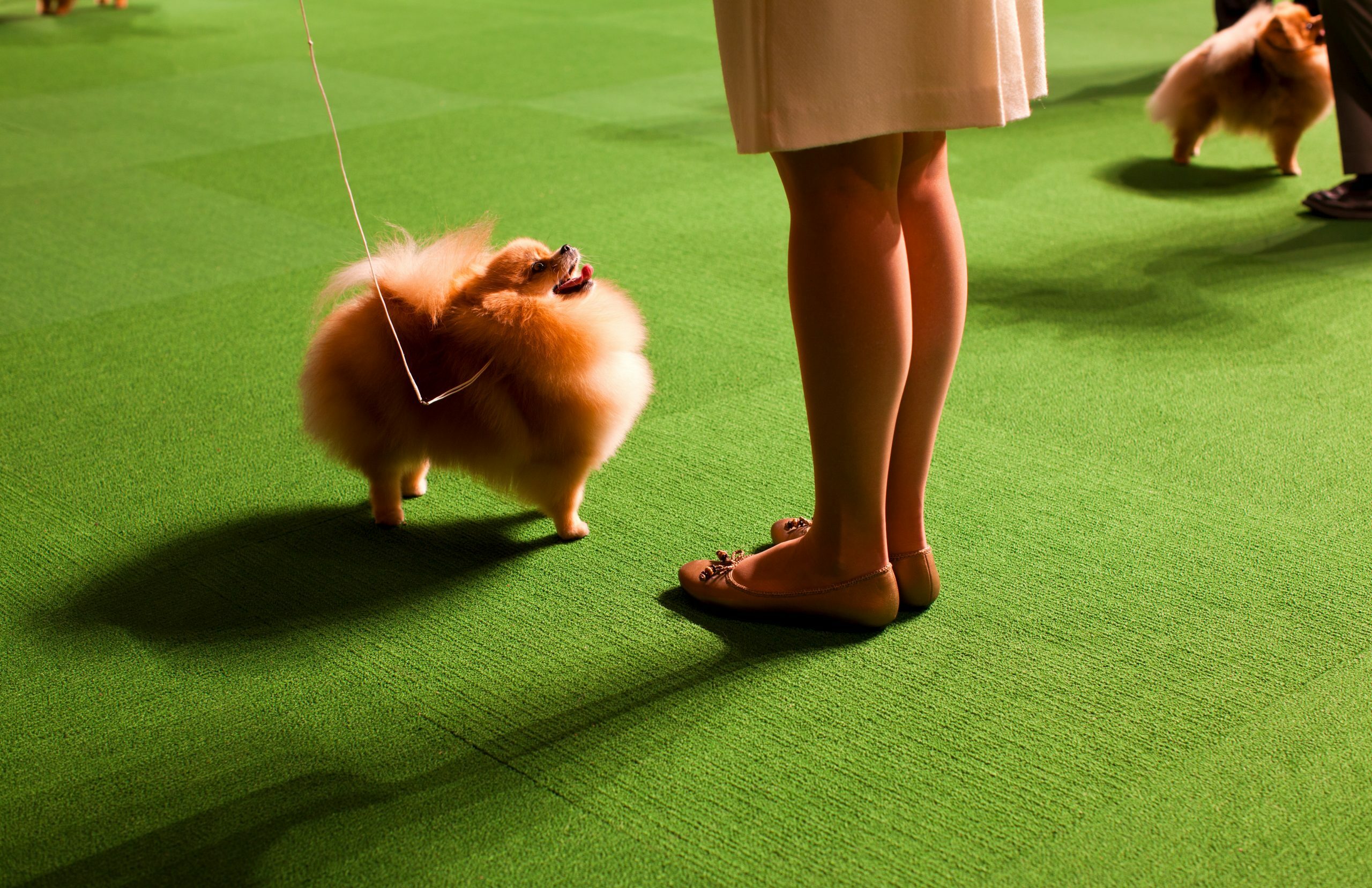 Check out the full schedule of
Best In Show
programming below and find ticket information on the
Fotografiska website
.
Thursday, September 21, 7pm
Opening Night
Fotografiska members and invited guests will preview
"
Best in Show: Pets in Contemporary Photography"
during an opening night party! Guests will be greeted on the "green carpet" by TV host Lauren Ezersky, who will be joined by her chihuahuas, Norma Jean and Isadora. The evening will include bubbly, music, and special appearances by
Maxine the Fluffy Corgi
and Pet Couturier
Anthony Rubio
with his twin
chihuahuas: Bogie (the brunette) and Kimba (the blonde).
Friday, September 22, 4–8pm
Adoption Event with Badass Animal Rescue
We're partnering with
Badass Animal Rescue
for a pop-up adoption event where you can come and meet your new best friend. Location TBC.
Sunday, October 1, 3–5pm
Wednesday, November 8, 5–7pm
Sunday December 3, 3–5pm
Badass Animal Rescue

Foster Care Yappy Hours
Join Executive Director Krista MacDonald and the staff of Badass Animal Rescue for yappy hour.
Thursday, September 28, 7pm
Book Launch:

Canine Couture

by

Anthony Rubio
Where Pet Fashion meets Photography. Come for a festive celebration of the release of the 250-page hardcover coffee table book, with photography by Tammy Swarek, Robin Hagy, David Ayllon, Simply Robb, Mouhsine Idrissi Janati and Yoni Levy.
Sunday, October 8
Sunday, October 22
Sunday, November 12
Sunday, December 10
Sunday, January 7
10am–4pm each day
Pet Portraiture with The Ways of The Dog
World-renowned portrait photographer and educator
Jen Hillenga
will be on hand to take portraits of your pups on select Sundays throughout the run of the exhibition. Portrait sessions are by appointment and will occur in the Fotografiska Loft.
Sunday, October 15
Sunday, December 3
Museum Scavenger Hunt with Dan Schachner
Join us for a paw-some adventure at Fotografiska New York as Puppy Bowl Referee Dan Schachner guides families through a scavenger hunt and trivia game based on Pets,
Best in Show
! Unleash your competitive spirit, showcase your detective skills, and make un-fur-gettable memories in this one-of-a-kind interactive event for all ages.
Sunday, October 22, 5:30pm
Person Place Thing!

With Randy Cohen and Guest Fernanda Chandoha
Join us for a live podcast recording of Person Place Thing with Randy Cohen and guest Fernanda Chandoha, who will discuss the work & career of her father, Walter Chandoha (1920-2019), the pioneer of cat photography.
Friday, October 13, 11am–2pm
"Howl-O-Ween" Puppy Pet Party at Madison Square Park Conservancy
Join Fotografiska staff and members at Madison Square Park for the annual Howl-O-Ween event at Jemmy's Dog Run. Over the course of three hours, our canine companions can sink their fangs into delicious treats and brave the boneyard photo booth. Pets are encouraged to come in costume.
October 16
th
through October 31
st
Best In Costume Photo Contest with Madison Square Park Conservancy
Participants can submit the best photo of their furry, feathery, or scaly friends in their Howl-A-Ween costumes, and each week photos of the top contenders will be shared on the @madsqparknyc's Instagram. The best photo will receive a prize. Photo entry starts October 9th.