The Rooftop Cinema Club is one of our favorite things to do in the city come summer. Delightful drinks, delicious food, beautiful views, the sort of breeze you can only experience on a rooftop in Manhattan and a range of classic and new movies? Sign us up.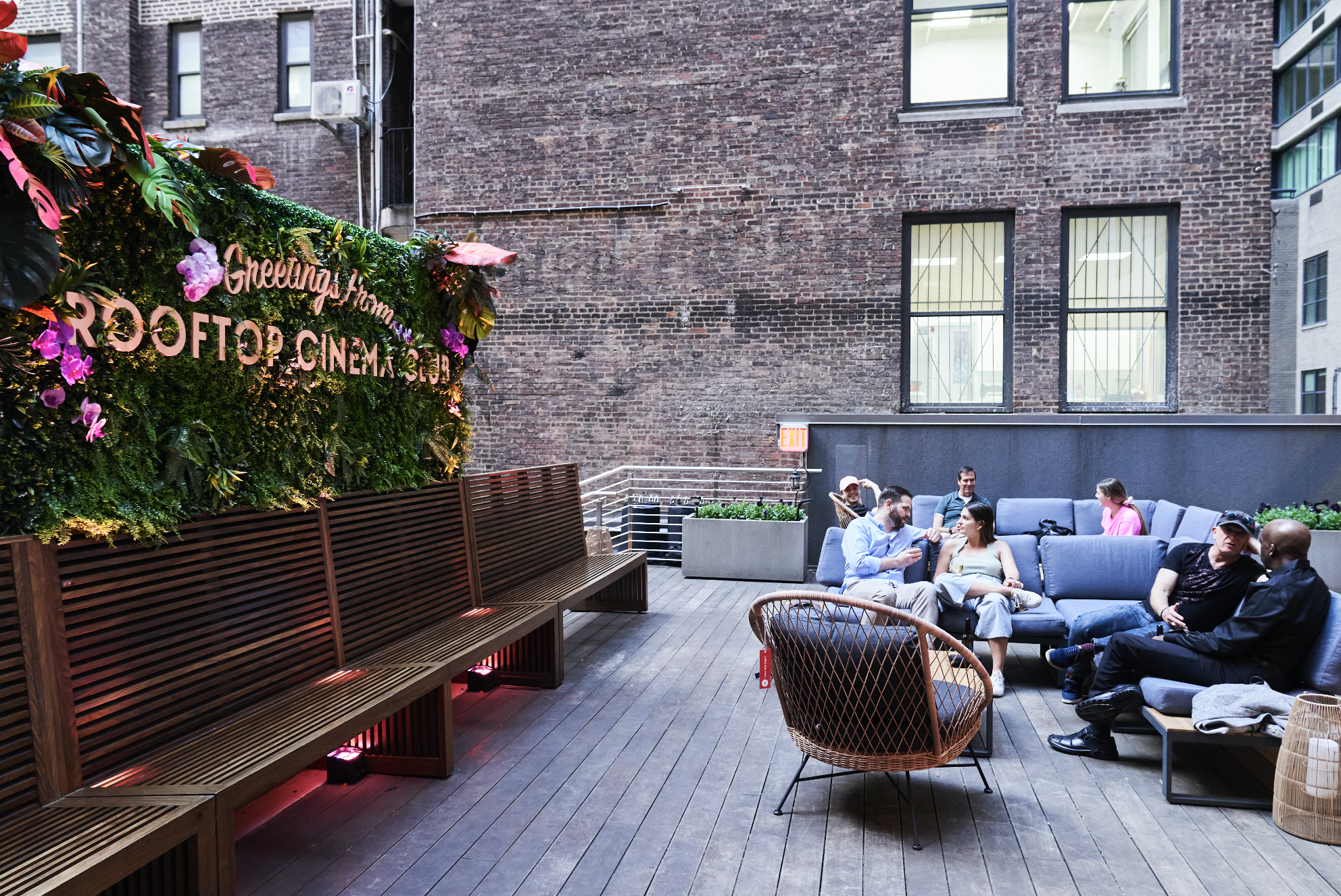 The schedule for this summer's Rooftop Cinema Club in midtown—at 60 West 37th Street, on the third floor of the Embassy Suits by Hilton New York Manhattan Times Square—is officially out and it's looking stacked.
In addition to the range of productions that will be screened, patrons will get to order from a full food and bar menu while enjoying the show on a state-of-the-art LED screen that allows for multiple movie times a day (family-friendly screening will happen before 4:30pm!).
This year, the operators are also partnering with modern furniture brand Article to outfit the venue with elevated cinema-style seating and a revamped lounge area that you can just hang out in. How awesome!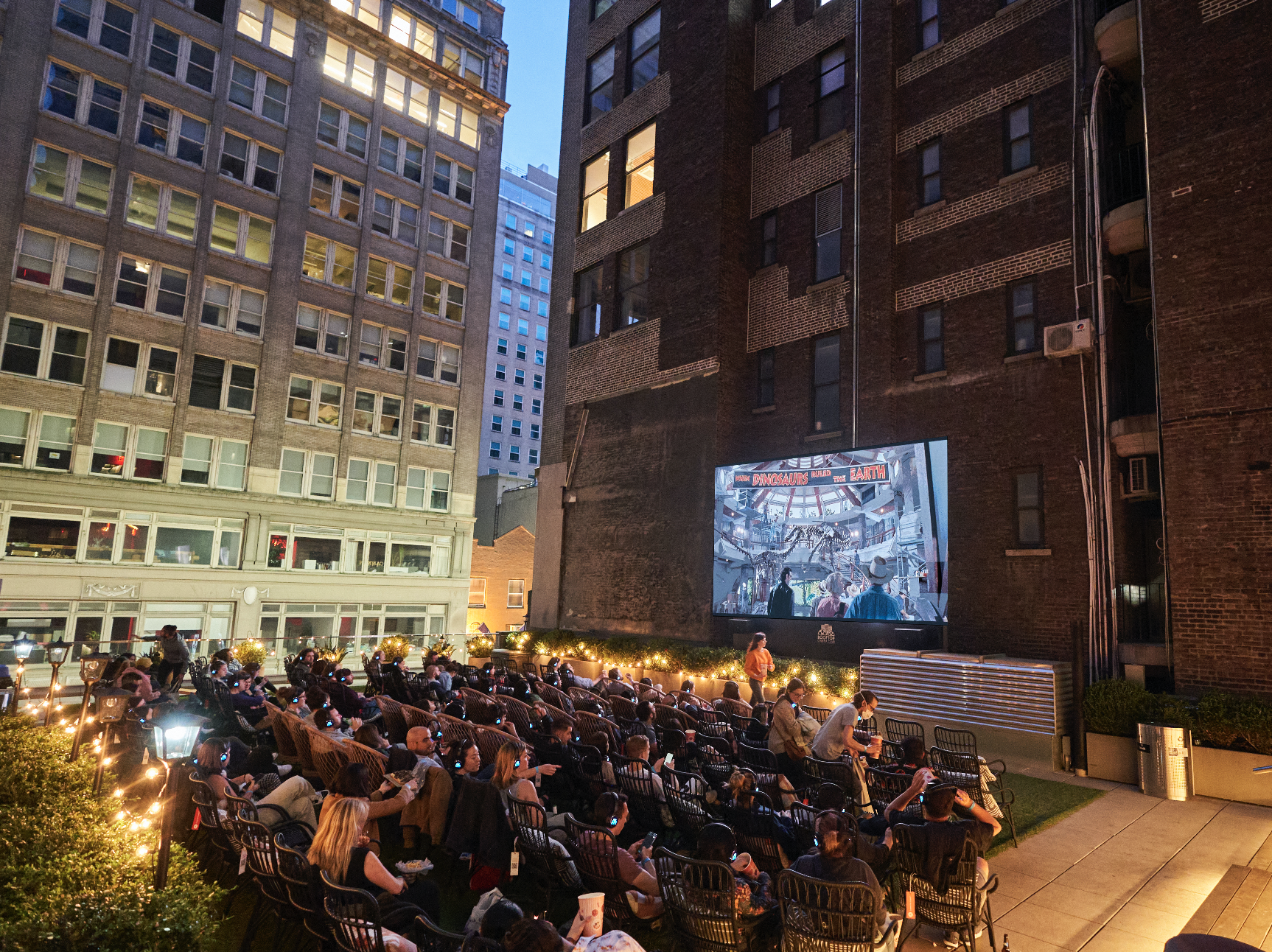 You can check out the entire season's schedule and buy tickets right here. Below, we highlight just some of the awesome movies that are included in the roster:
August 6 at 4:15pm: Harry Potter and the Order of the Phoenix
August 7 at 12:30pm: You've Got Mail
August 9 at 10:30pm: The Silence of the Lambs
August 10 at 4:45pm: Casablanca
August 11 at 7:45pm: When Harry Met Sally...
August 13 at 5:15pm: Fast Times at Ridgemont High
August 16 at 7:30pm: Jurassic Park
August 18 at 11pm: Point Break
August 20 at 8:15pm Coming to America
August 21 at 7:30pm: Say Anything
August 26 at 10:15pm: Pulp Fiction
September 1 at 4:30pm: 10 Things I hate About You
September 4 at 7:15pm: Practical Magic
September 5 at 5pm: Stand by Me
September 5 at 8pm: Breakfast at Tiffany's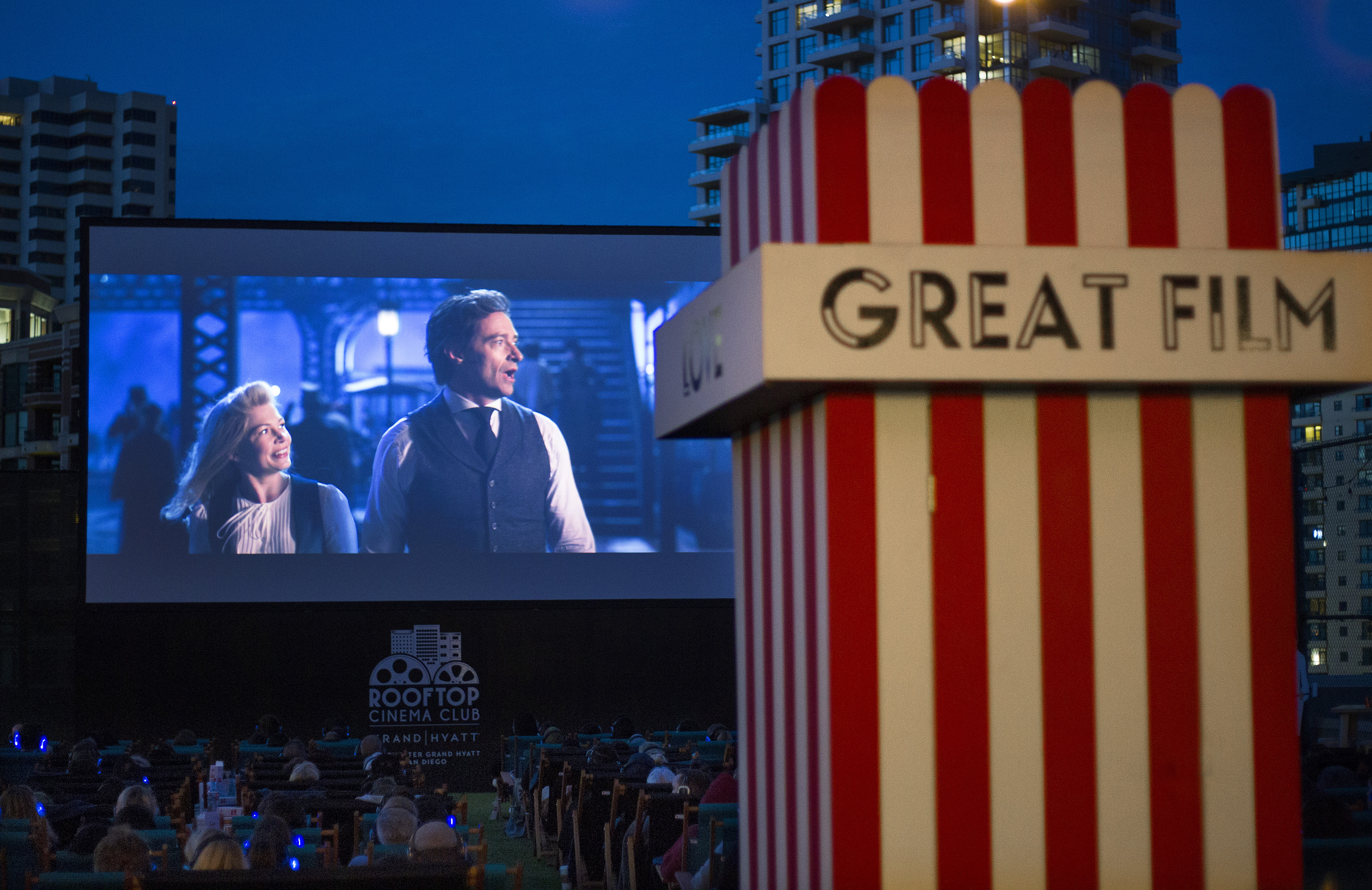 And if you just can't get enough of outdoor screenings, make sure to also check out the full line-up of Bryant Park's beloved free movie nights which, this year, celebrate the beauty of sequels.