The return of summer means night market season has arrived at long last. After the chilly winter season, NYC rewards us with warm summer nights made for dining outdoors.
Five open-air night markets will pop up around town this summer, from the Bronx to Brooklyn and Manhattan to Queens. There's even a vegan night market joining the roster! We've rounded up details on all five, so grab some cash and head out to eat locally—and deliciously.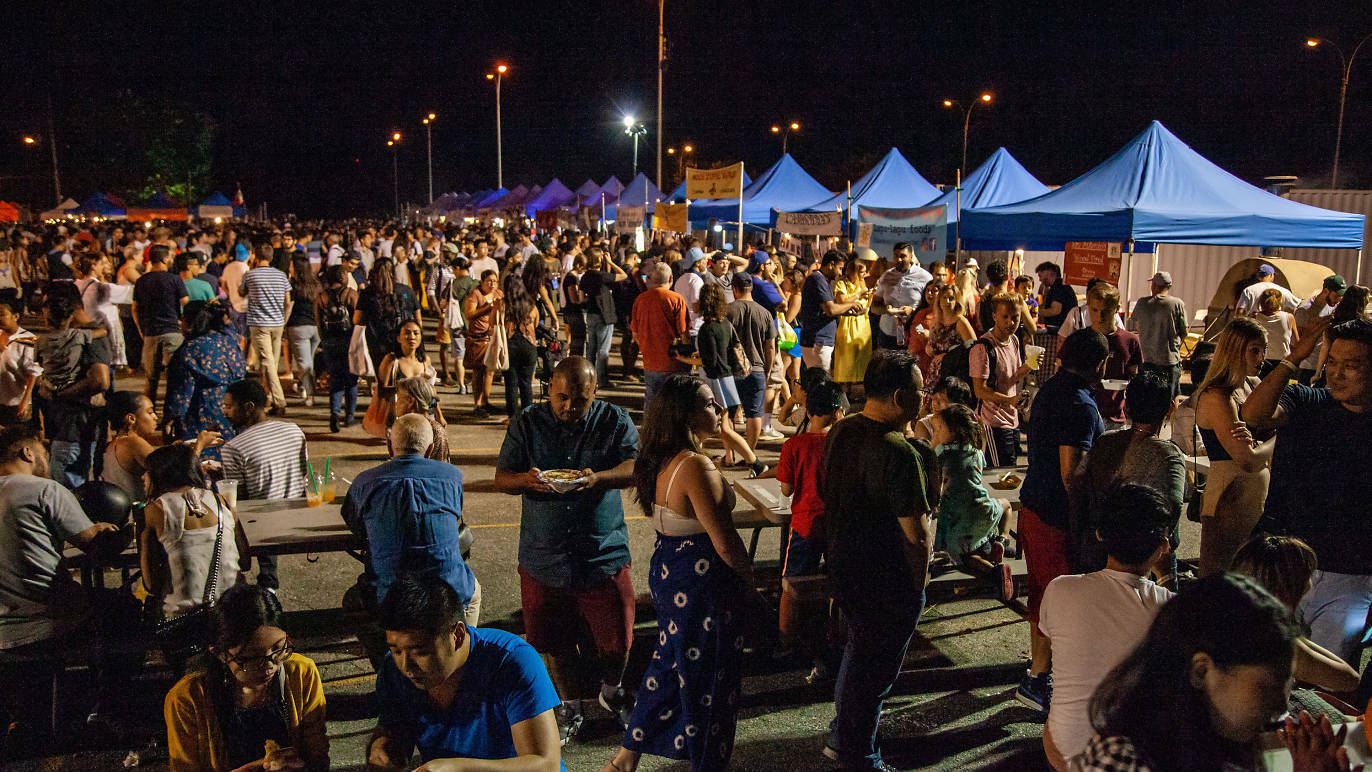 It's hard to get good food on the cheap, but for seven years, Queens Night Market has prided itself on offering the city's best eats for just $5-6.
The foodie festival runs on Saturday nights through the summer at the New York Hall of Science in Flushing Meadows Corona Park. There will also be other items sale besides food, including vintage apparel, hand-poured candles, travel photography, crochet toys, stationery, small batch soap, henna, vintage brooches, international handcrafts, NYC-themed apparel, gourmet dog treats, handmade jewelry, ceramics and local art.
In its existence, the market has attracted over 2 million visitors, helped launch 350 new businesses in New York and represented more than 90 countries through its vendors and their food. In 2022, the event averaged over 15,000 attendees each Saturday night.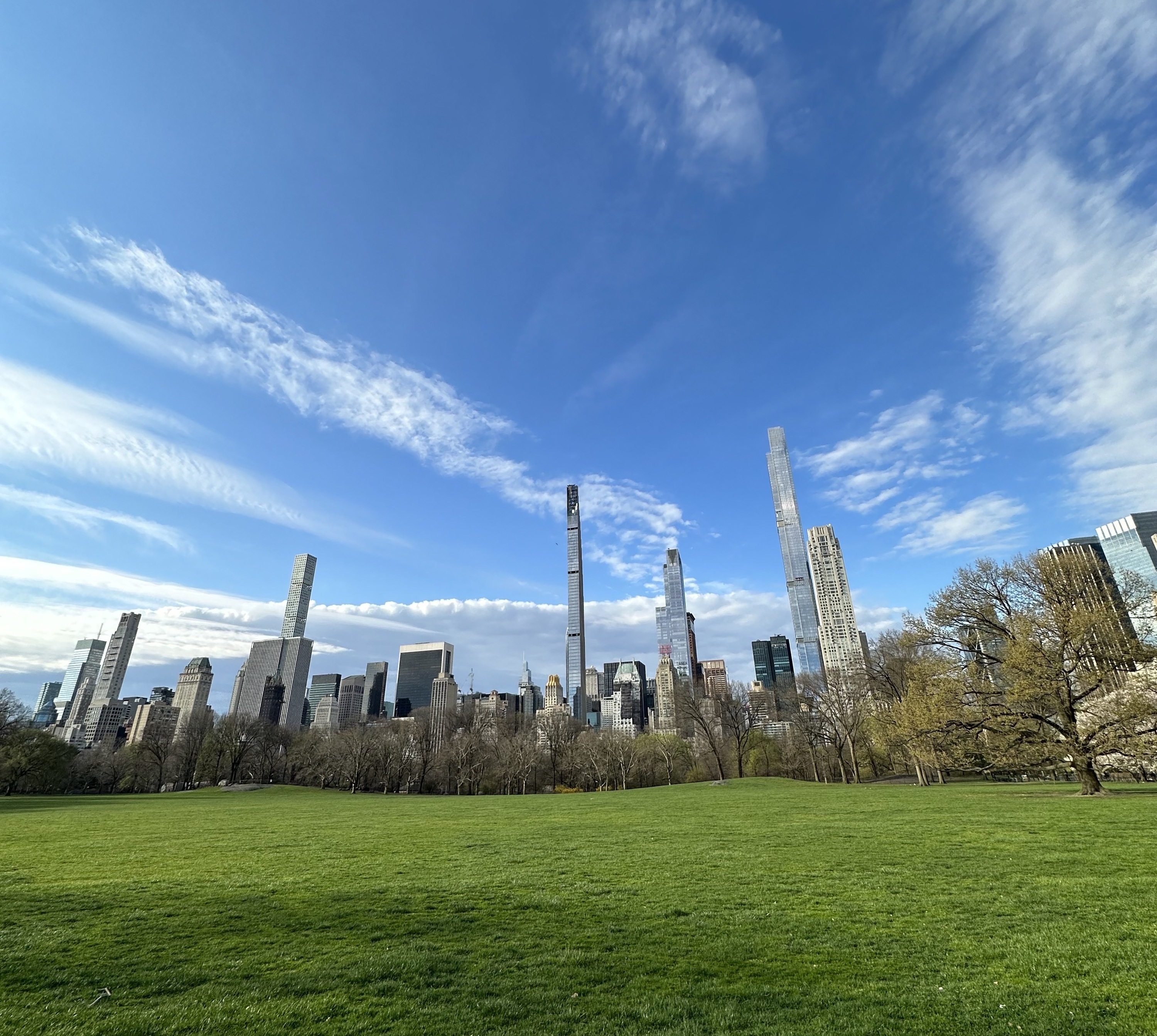 Romaine calm: A vegan night market is now open in Manhattan! The Vegan Night Market popping up in Central Park this summer will be the city's first night market celebrating plant-powered eats.
You'll get the chance to taste vegan foods from a variety of local vendors while listening to live music in a crowd of like-minded folks. Whether you're a seasoned vegan or curious about trying some plant-based meals, all are welcome.
Find the Vegan Night Market at Wollman Rink in Central Park from 4-10pm every Tuesday through October 10. It's free to enter. The market's hosted by MHG Events, which also runs the Uptown, Brooklyn and Bronx Night Markets.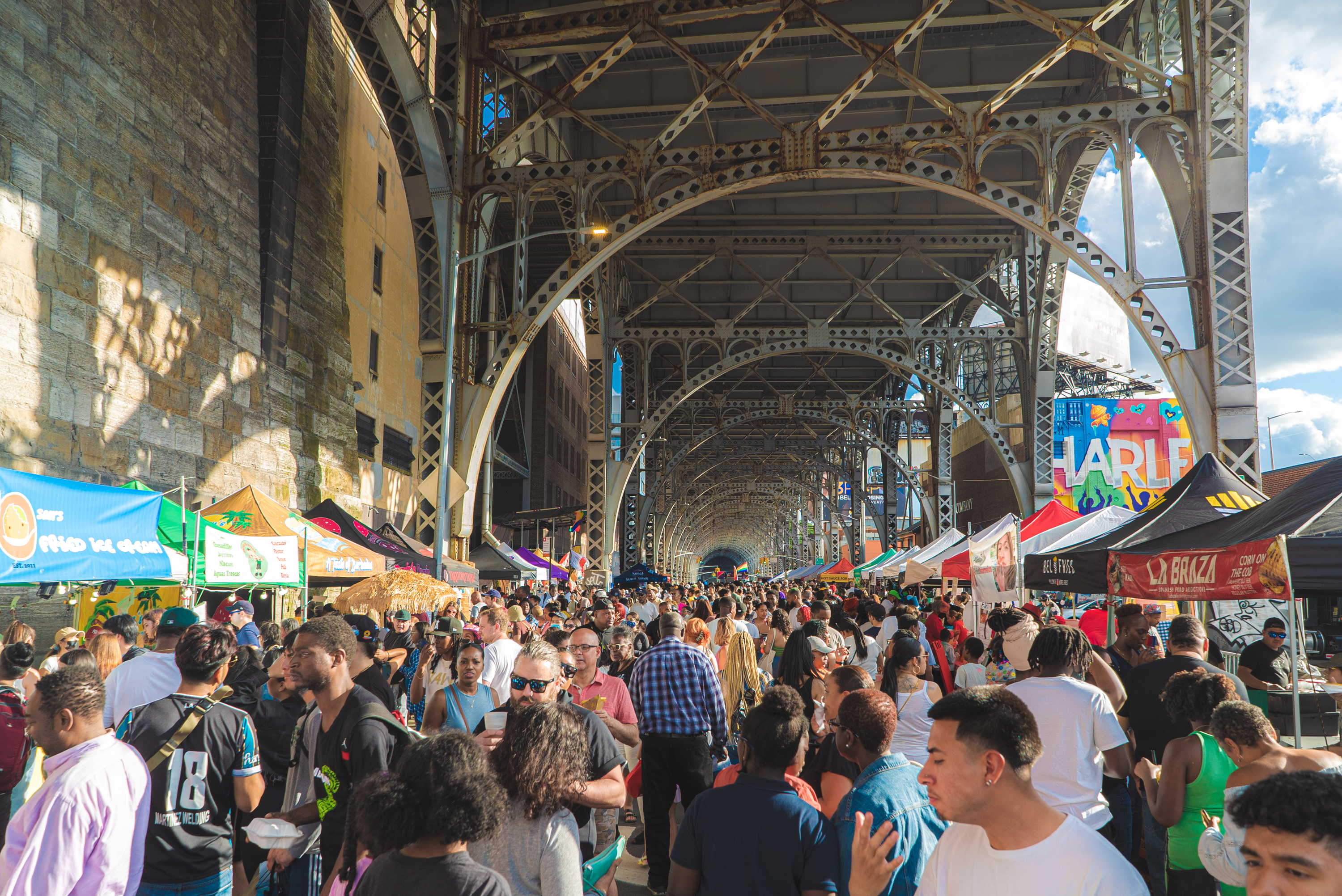 The massive foodie fest at Uptown Night Market is back in Harlem, running monthly into the fall. Expect more than 60 food, beverage and merch vendors focusing on a majority of local minority-owned businesses.
The free-to-attend outdoor event series runs on the second Thursday of the month through October (that's September 14 and October 12). Find the all-ages event at 133rd and 12th Avenue in West Harlem.
Food options available for purchase include Perros Locos' gourmet Mexican-style hot dogs; Tacos El Guero's traditional taco flavors; Patok by Rach's sweet, salty, and sour Filipino essence; Treat YourSelf Jerk's spicy offerings; Nadas' take on Colombian empanadas; La Braza's popular shish kebabs and La Victoria's fun pineapple dishes.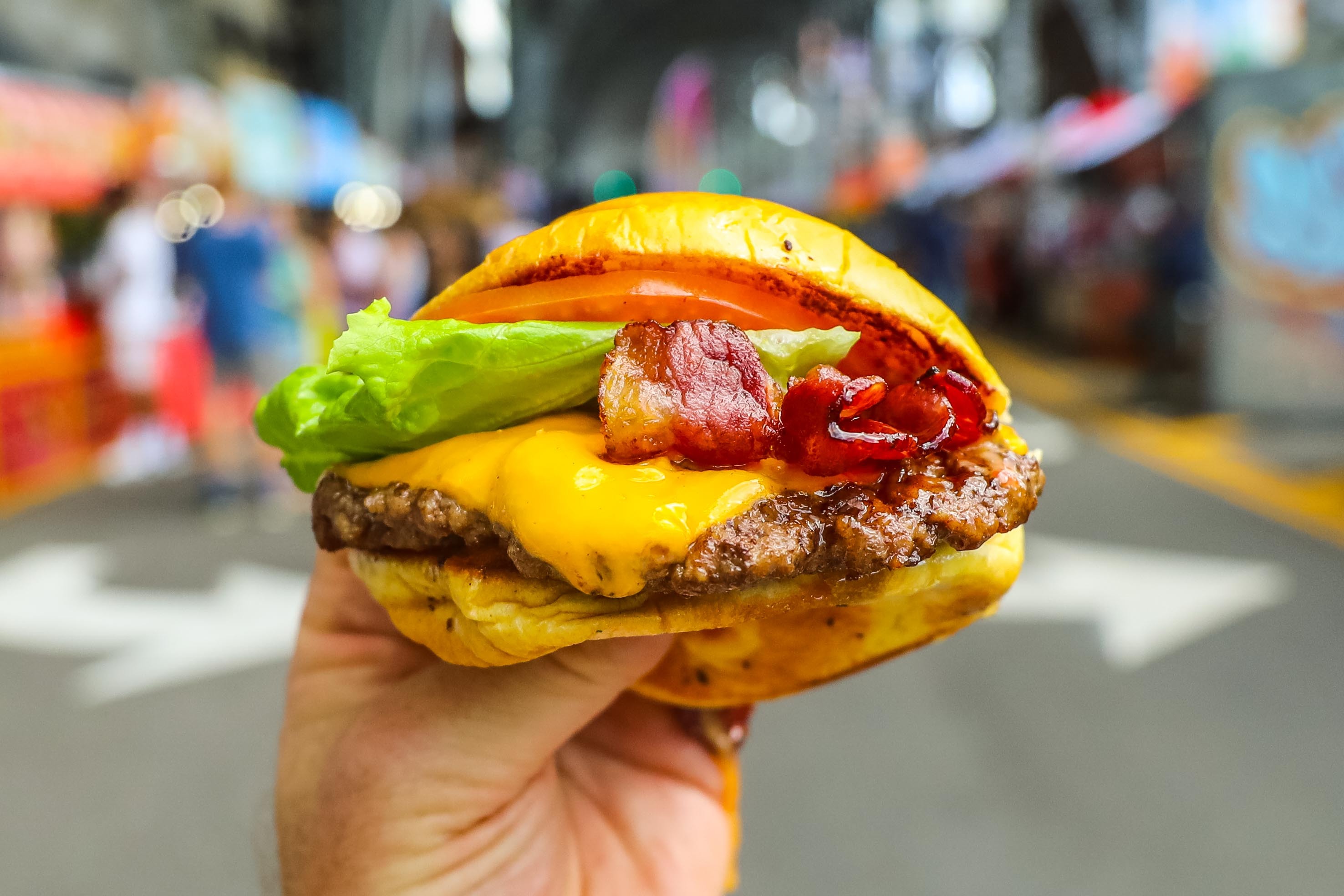 In its first year, the Brooklyn Night Market quickly grew a devoted following, attracting thousands to Industry City for an open-air food and drink festival. The market is back for 2023 on the last Monday of each month from May to October, and it's bigger than ever.
Dine around with an extensive selection of cuisines from around the world, as well as live music and other activities. The event strives to celebrate the diverse food and vibrant culture in New York City. In the market's second season, expect more than 50 vendors producing dishes and libations from all corners of the world.
Vendors include Perros Locos, Tacos El Guero, Downeast Lobstah, ROSTACY, Sassy's Fishcakes!, Nadas Colombian Rainbow Empanadas, HangryDog, Brooklyn Dim Sum Co, Twisted Potato, Inc., Patok by Rach LLC, Rosie's Empanadas, Pinche vegana and lots more.
The market runs from 4-10pm on September 25 and October 30.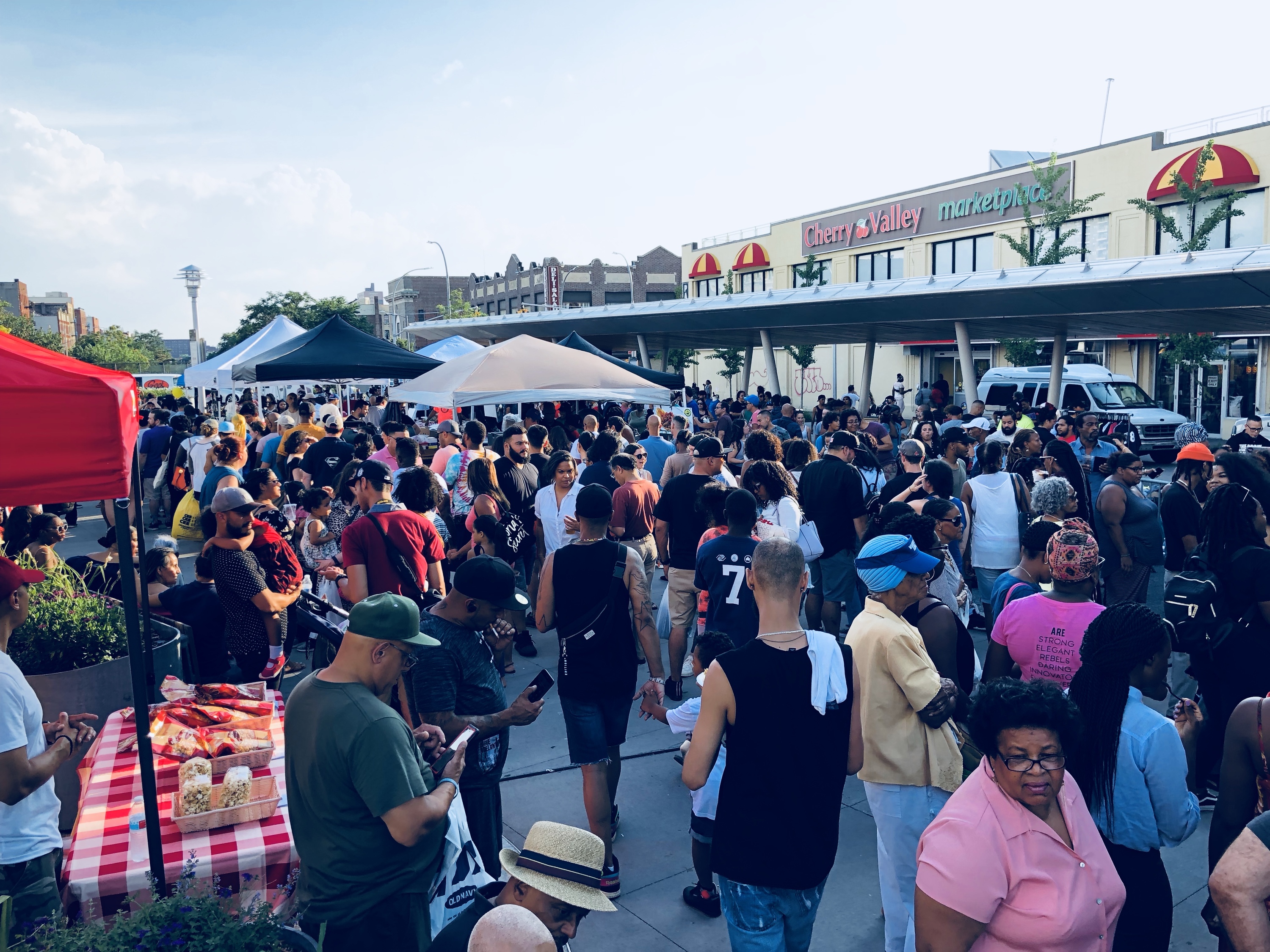 This open-air, food-centric market features Bronx-based vendors serving up tacos, lobster, empanadas, burgers, soul food, chocolates and lots more. In addition to all of the delicious provisions, the market offers nifty wares from local artisans and live music performances from Bronx musicians. The fun happens at Fordham Plaza on the last Saturday of each month from May through October, 1-7pm.
Here are the remaining 2023 dates: September 30 and October 28.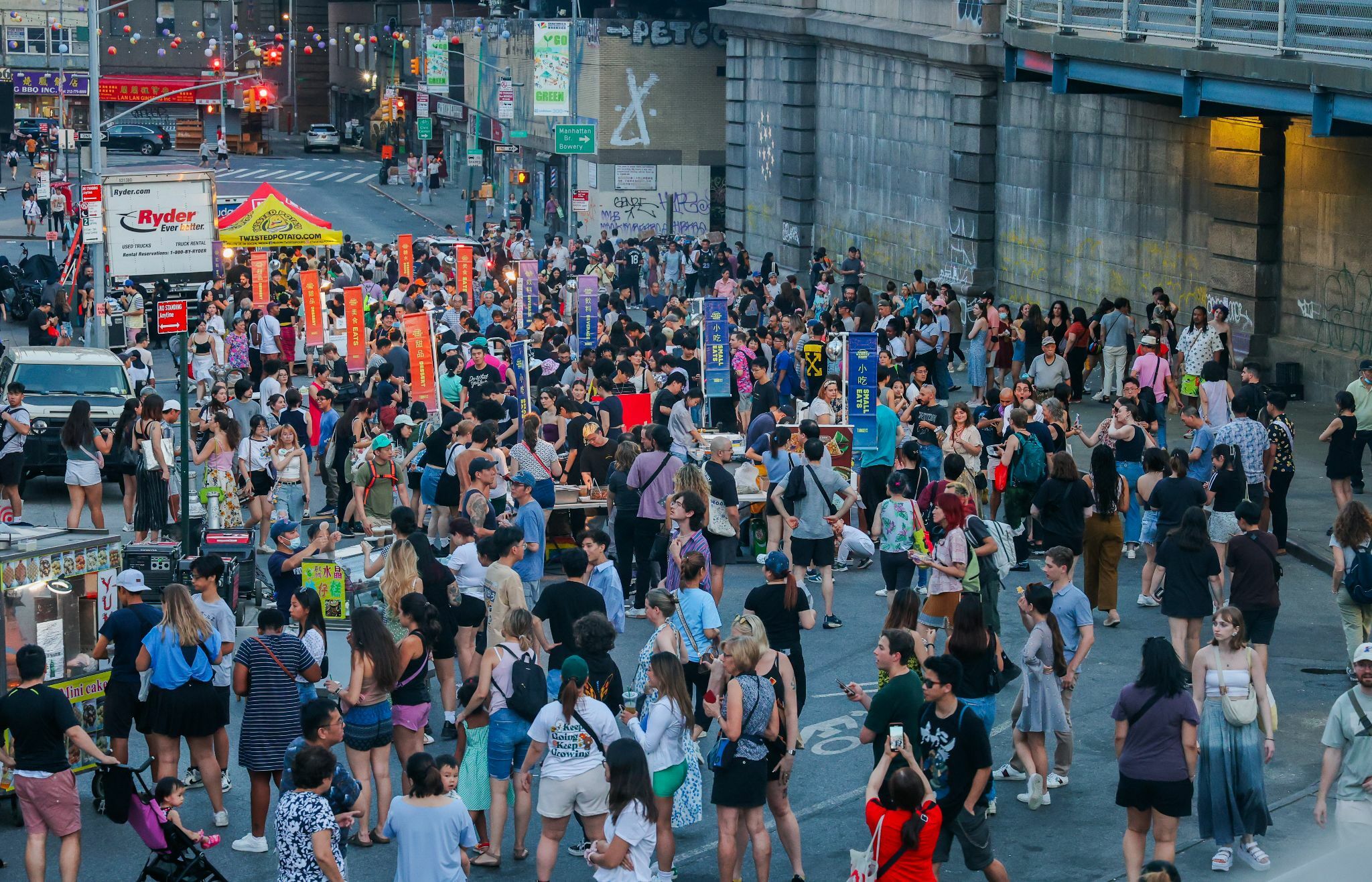 Chinatown Night Market (橋頭夜市), the monthly summer series of art and food, is back and bigger than ever. This month's market runs on Friday, September 8, from 8 to 11pm in Forsyth Plaza, at the iconic gateway of the Manhattan Bridge.
New this year, Think!Chinatown has expanded the event's footprint to welcome more vendors, performances and gathering spaces. Featuring over 30 vendors, the night will be packed with tasty eats, live performances and folk art.
The market is meant as "a place for our community to come together, celebrate, and claim safe space in our public realm," event organizers say.
Chinatown Night Market is free to attend, but to help the night market team plan for the crowd, attendees are asked to RSVP on the Think!Chinatown website. Also be sure to check the website for any date changes, as the market's held weather permitting.