The energy in INTER_, Manhattan's newest art experience, feels more like a meditation retreat than a typical gallery—and that's by design.
The experiential, multi-sensory museum now open in Soho invites visitors into a heightened state of contemplative awareness through a sound bath, light installations and aspects of meditation all combined with interactive digital art. INTER_ opened in a beta version in November 2022 and refined the experience up until its official opening on May 19, 2023.
RECOMMENDED: 15 NYC art exhibitions we're most excited about this fall
After a orientation where you can can share something you want to let go of, visitors head up a trippy illuminated escalator. They'll hand out 3D glasses, which makes the lighting look even wilder.
Next, inside a massive dome dubbed INTER_sensory, abstract digital art fills the walls with images evoking natural phenomena like earth, fire and water. A stirring ambient soundtrack pairs with 360-degree projections that respond to visitors' movements. At one point, bubbles even cascade down from the ceiling. Audio cues offer a reminder to stay present: "Leave your worries behind," a voice recites. "Remember to look around and appreciate the small details of the world," the voice encourages. Similar to a meditative experience, the audio track also encourages visitors to stay curious, be aware and let the sights come and go.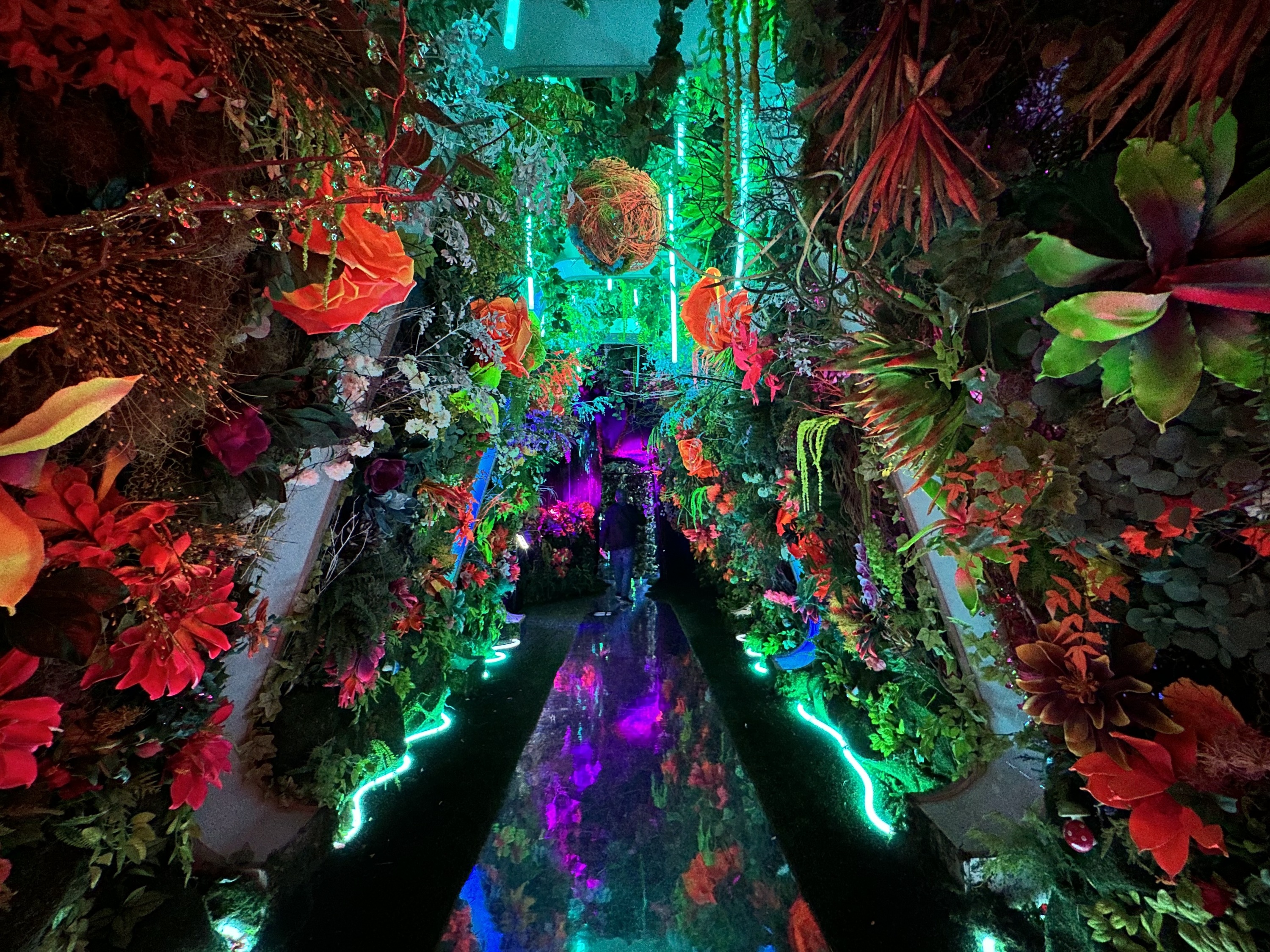 With the awakened state achieved inside the dome, you'll next head through a floral tunnel an into a space with several interactive display screens. At one titled Influence, for example, a sign reads "you have agency over your own reality." You can then press a button and see your shape shift on the screen.
Also don't miss the infinity room and a water installation controlled by turning crystal balls where you're encouraged to set an intention and use the powerful vibrations there to help manifest it.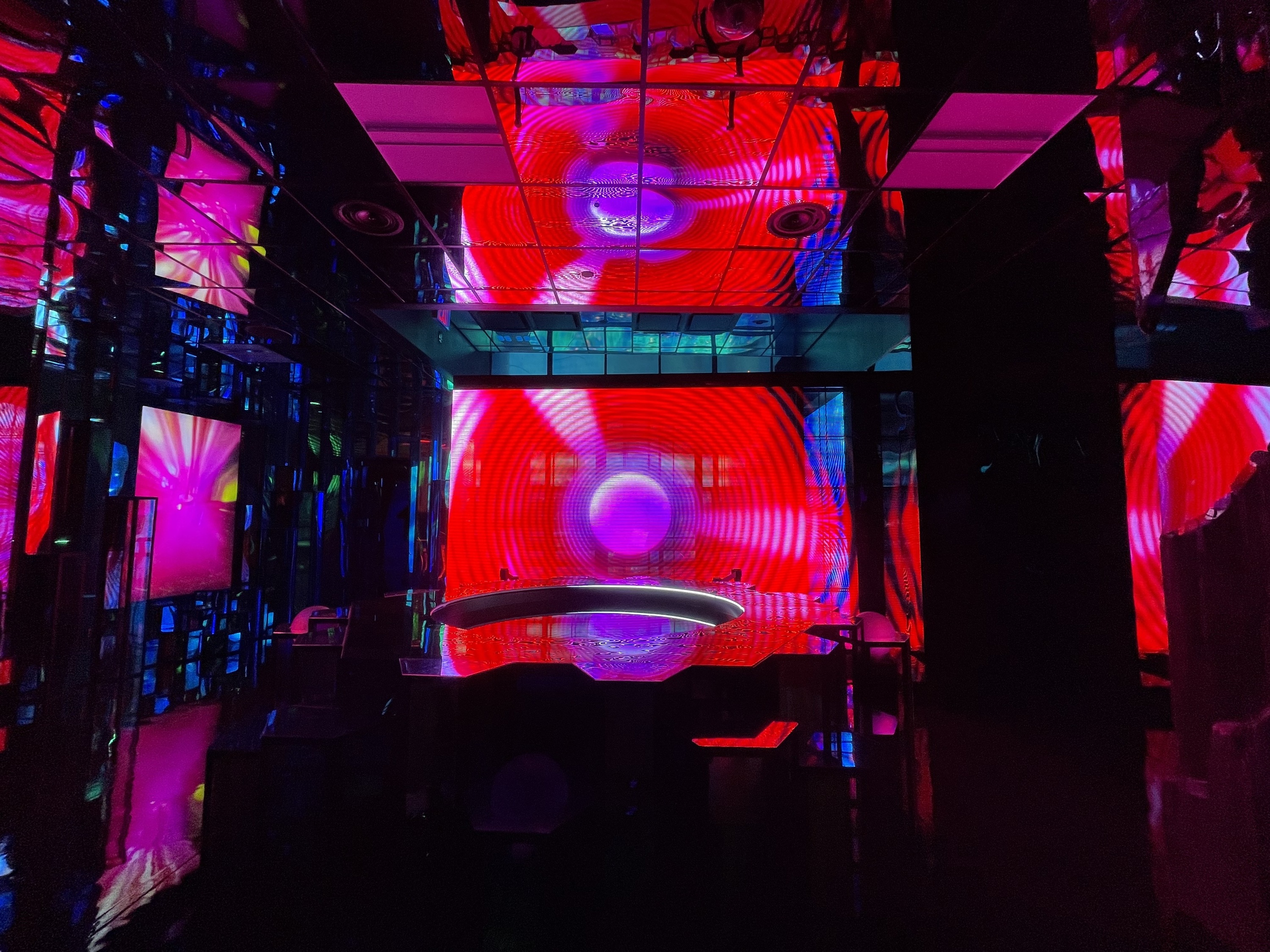 Other activities include a cavernous volcano-esque basement, a place to reflect on what you're grateful for, a gong room where music plays while the floor vibrates and finally a bright white gallery space exploring the collective memory of the experience. There's also a photobooth, so you can snap a few pictures to take the memories with you.
The little details throughout the space make the experience truly shine. For example, the digital artwork is generative, meaning you'll never see the same visuals twice, the INTER_ team explained.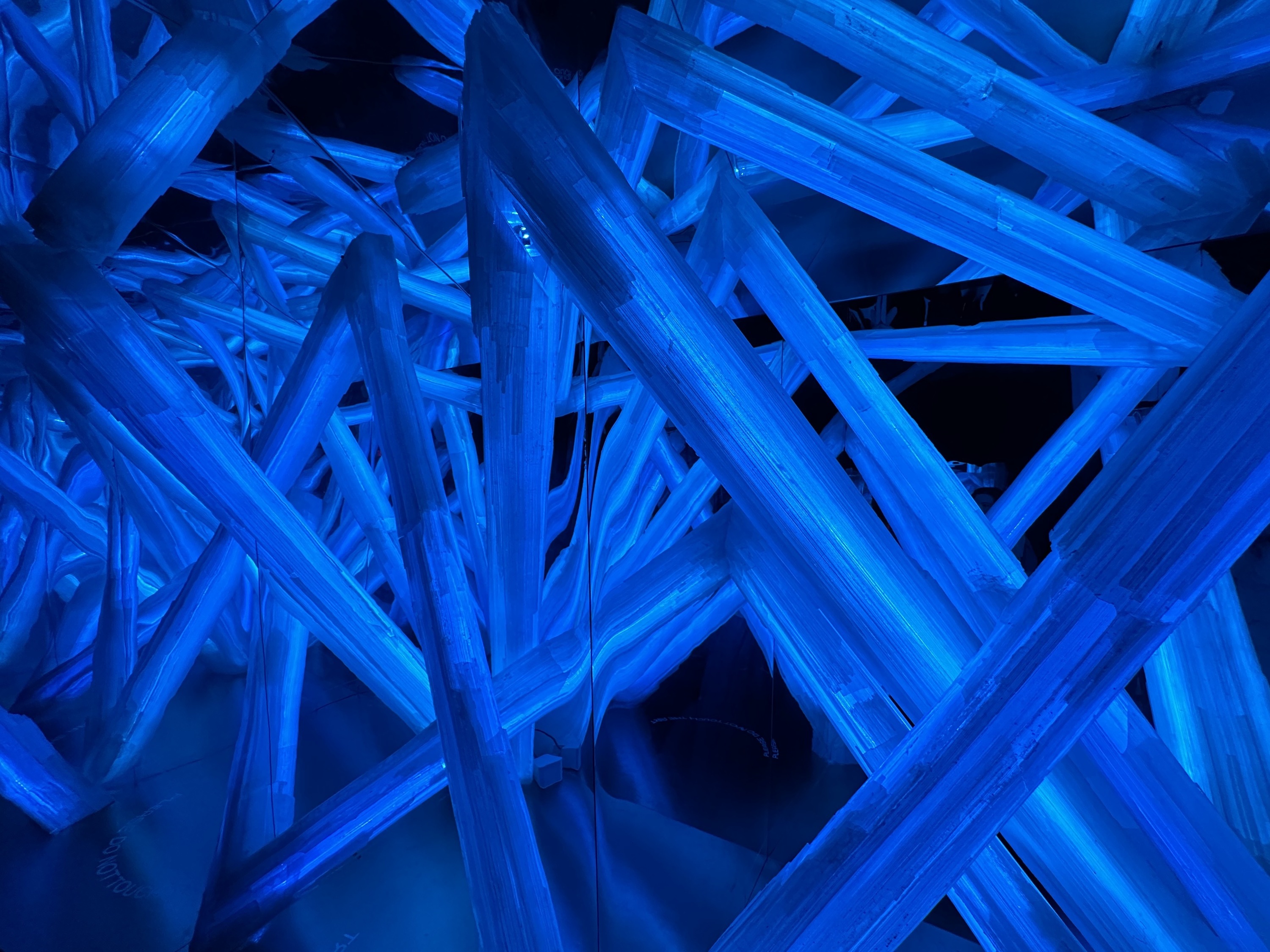 Stepping inside INTER_ from the busy intersection of Broadway and Canal feels like entering another world, one that's quieter, gentler and indeed joyful.
INTER_ is now open at 415 Broadway. Tickets—which start at $36 for adults and $27 for kids 12 and under—can be purchased here. (Time Out readers get a discount with code TIMEOUT15.)