The third-annual Panorama Music Festival was a study in extremes: scorching heat and drizzly rain, killer performances and total no-shows. The festival, which inhabits Randalls Island much the same as June's Governors Ball, set up in a noticeable smaller foot print this year, moving from four to three stages. The result was a slimmer lineup but as a result, set times overlapped only minimally. Another slight tweak to the formula came with its enhanced focus on dance music: A strong lineup of DJs like Floating Points and Jlin brought buzzy talent to the outdoor club area that rivaled the acts on the bigger stages.
Read on for our recap of the weekend's highs and lows.
Low: Friday's cancellation
Coming after a week of thunderstorms in NYC, Panorama seemed ready to dodge a bullet Friday night. As it approached, the chance of rain hovered around 20-percent. After a brief afternoon shower around 3pm, young soul singer Daniel Caesar took the stage to a damp but receptive crowd "Thanks for waiting through the rain with me," he said before launching into the tender "Best Part." It wouldn't last though: The following act Sabrina Claudio barely got through a handful of songs before an announcement came that the rest of the day would be canceled due to impending weather conditions (refunds are available).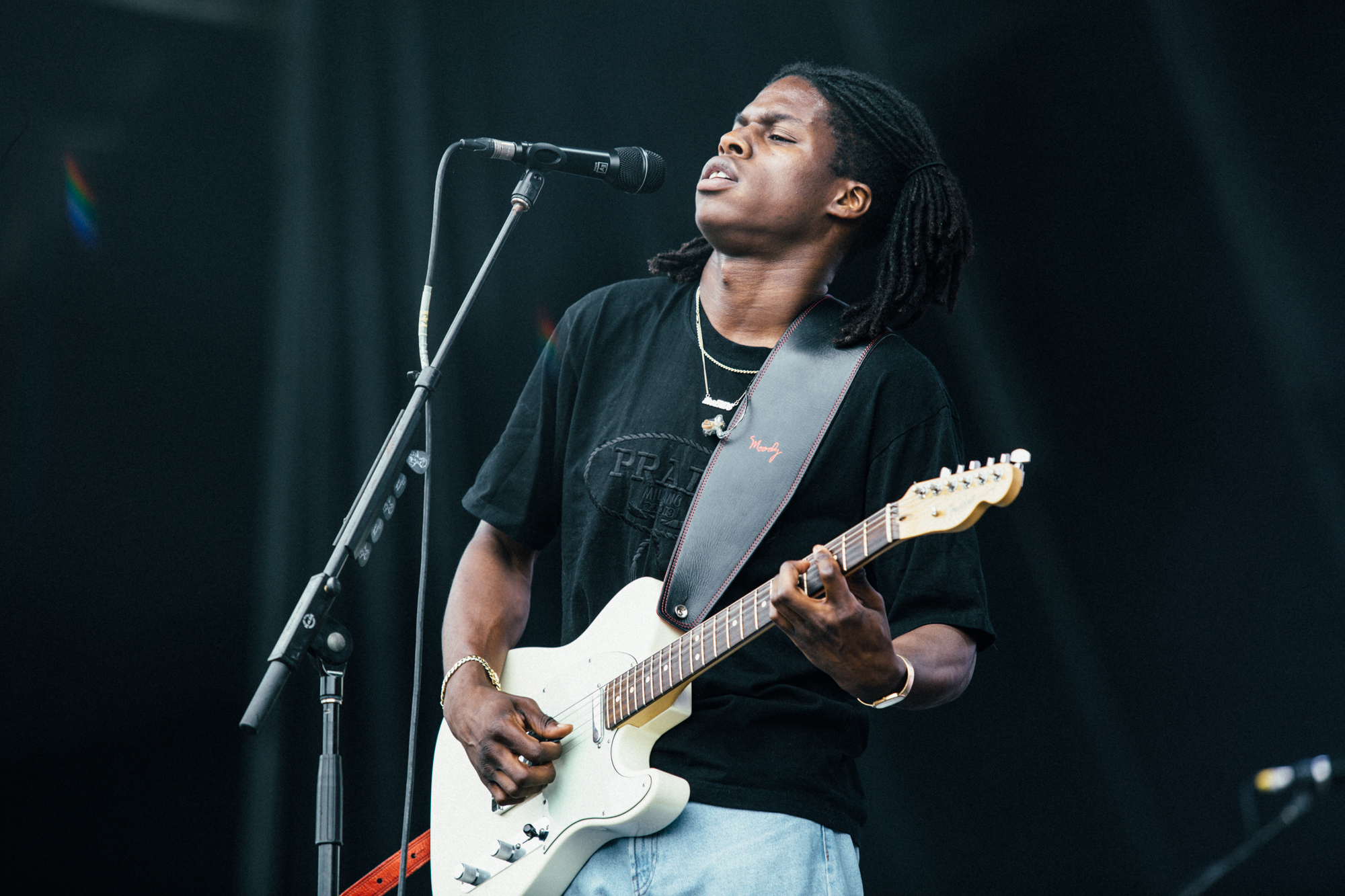 High: Daniel Caesar's set
As the only main stage act that ended up playing on Friday, Caesar brought a focused intensity to his pop-forward songs. His band, which featured a skilled trio of backup singers, added depth and texture to the throwback arrangements, and welcoming crowd ate them up.
RECOMMENDED: Full guide to Panorama Music Festival
Low: Cancellations in general
The festivals continued Saturday and Sunday but that didn't stop the cancellations. Fans waiting for Lil Wayne didn't learn until after his scheduled set time that he wouldn't be playing (according to the message, his plane was delayed due to weather). Rising rock band Greta Van Fleet also pulled out of Sunday, posting that an injury to their drummer's finger would force them to cancel. Those weren't the only difficulties: Later on Sunday, Detroit DJ Moodymann's set was unceremoniously cut 30-minutes short when the Point stage temporarily lost power.
High: Janet & SZA's stellar Saturday sets
With all that going against Panorama, Saturday night's headliners swooped in to save the day. Jackson welcomed the crowd with a minute-long stare that set the stage for a blockbuster set. Thirty-two years on from her breakout album Control, she proved that songs like "Nasty" still pack a massive punch. SZA didn't get any help from her no-show opener (Lil Wayne, see above), but she still brought walloping renditions of crowd favorites like "Supermodel," "Broken Clocks" and "Love Galore."
High: The xx's Sunday night performance
The xx brought it home on Sunday evening with an invigorating set that was a mix of old and new tracks from their albums, starting it off appropriately with "Intro," which lured the crowd in with its ethereal instrumentals. The band reminded Panorama that their first gig was played in New York City, adding that this would be the last gig of their two-year tour. To top it off, the band played an extended rendition of Jamie xx's solo track "Loud Places," and finished the set with the fan-favorite "Angels."
Reporting contributed by Rheanna O'neil Bellomo, Aashna Shah and Andrew Tess.