Montague Street in Brooklyn Heights has long been one of the most idyllic stretches in New York City. Bookended by the picturesque promenade to the west—relatively peaceful in spite of its tremendous tourist appeal—and distinguished Borough Hall to the east—a sick, though formally disallowed, skate spot—with brownstones, quaint shops, and the occasional bank in-between, it's just peak TV-NYC.
There are also quite a few neighborhood restaurants across Montague's four blocks, amid its creeping chains. Actual neighborhood restaurants, the sort that you can expect to walk into for an event as far afield as, say, dinner, rather than press release destinations that claim the category while accruing gaggles of well-heeled aspiring diners on the sidewalk outside. Chama Mama, which joined the area offerings in July, slots in splendidly.
This is the Georgian restaurant's third location after premiering in Chelsea in 2019 and expanding to the Upper West Side in 2021. Although its layout echoes the Pain Quotidien that previously occupied its address, Chama Mama has reimagined the space. What was once a live-laugh-love-looking counter is now a sleek, long bar worth a visit even on its own for its cocktails and lovely Georgian wine varieties, the latter available in fun flights. The adjacent front dining room has swapped the previous corporate spin on reclaimed-wood communal tables with a similarly social, but fresh arrangement. And Chama Mama's back section near the open kitchen is like a cozy nook, retrofitted for a few dozen.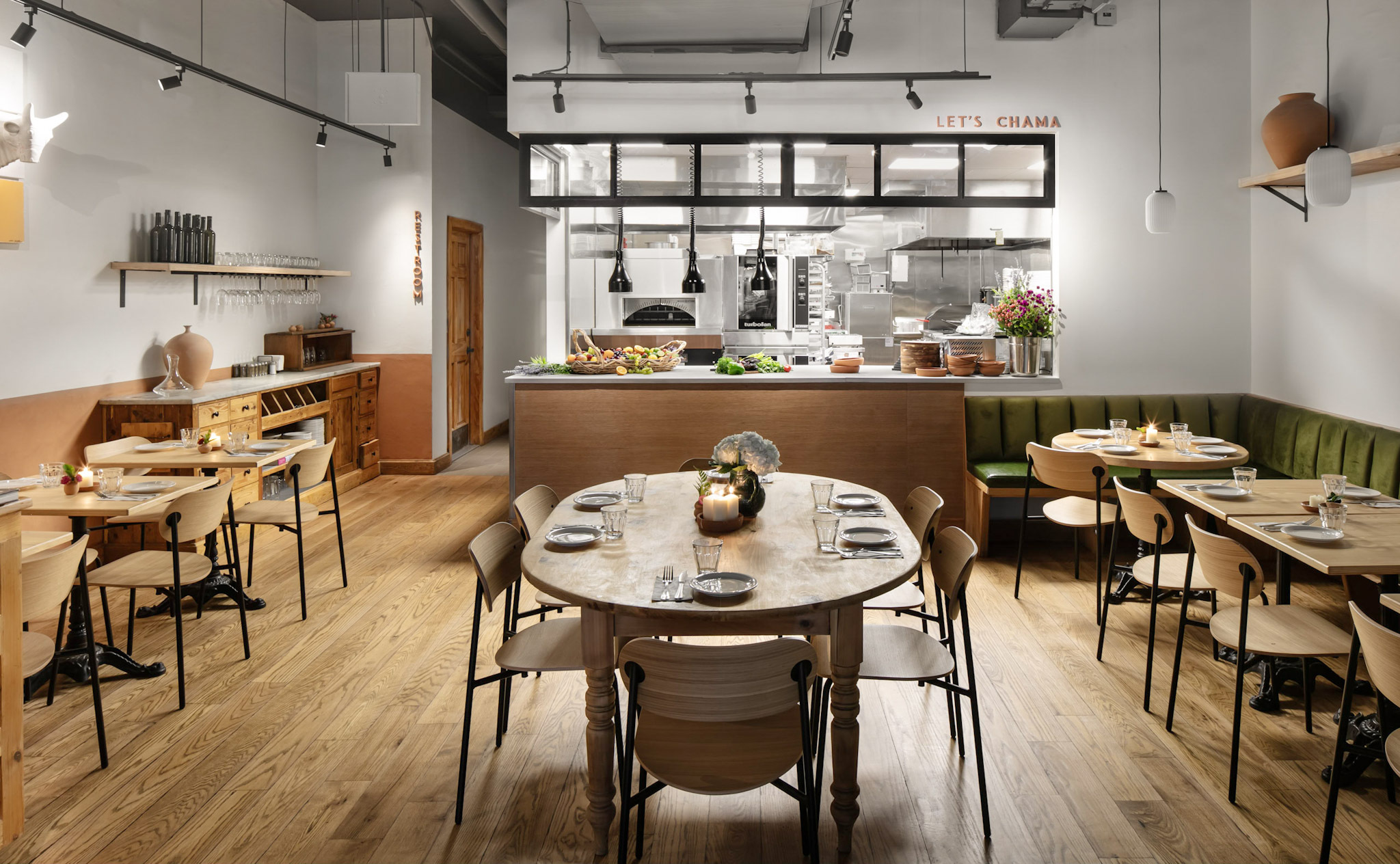 Chama Mama's menu is frequently updated, but it always serves an assortment of khachapuri, each variation of the nation's famed dish marrying cheese and bread to delicious effect in differing configurations. Among them, the adjaruli khachapuri ($18) is one of the world's most perfect foods, prepared impeccably here, the center of its oval hug of softly structured bread filled with the kitchen's dairy blend, topped with butter and a raw egg and hand-stirred tableside to masterfully light, rich effect. There are few restaurants in New York City with a signature dish as boldly signature as this.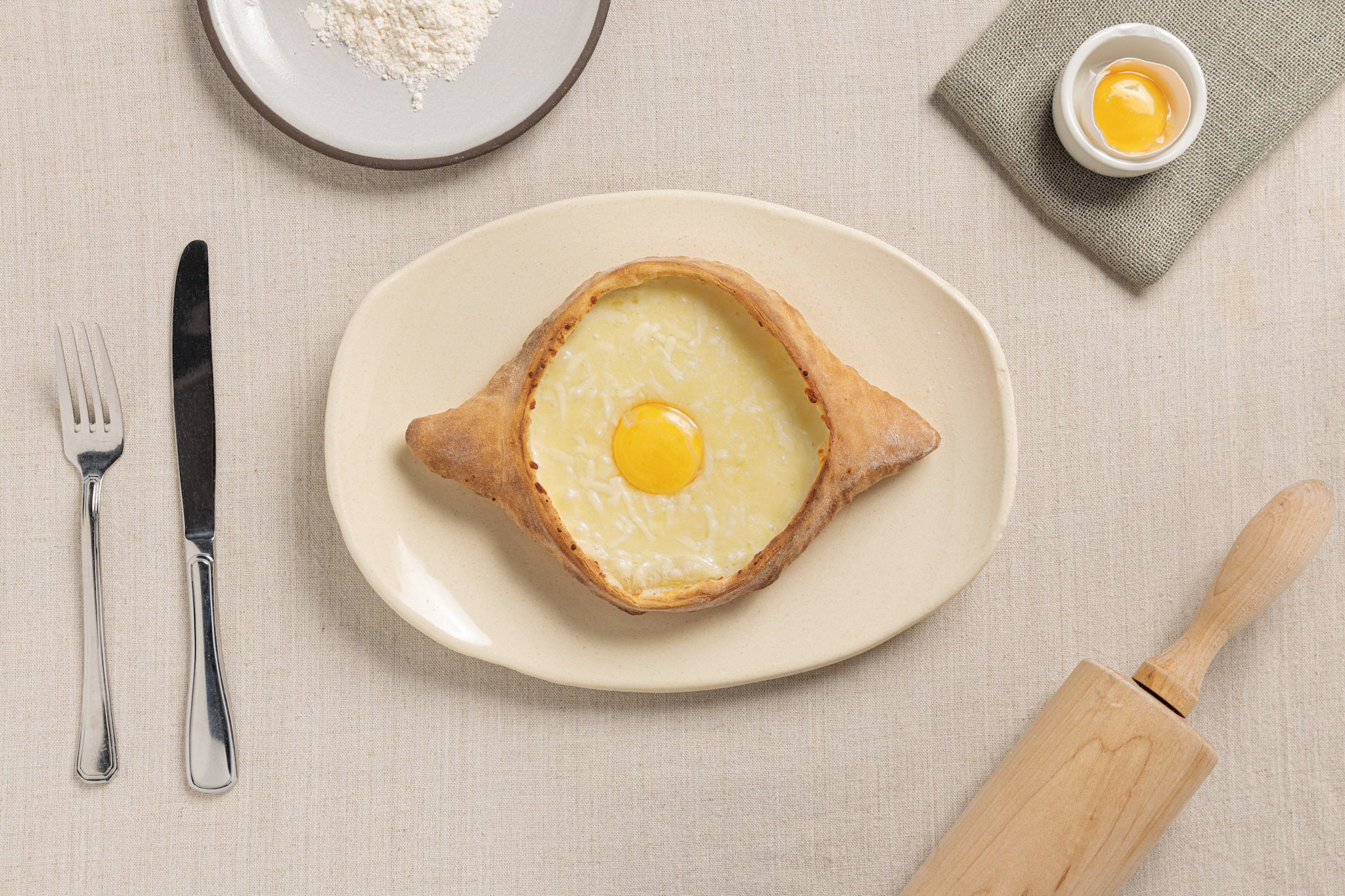 There's other good stuff here, too. The taste of Georgia ($26) is a collection of marvelous spreads that might include winners like a spinach mix, eggplant blend and red bean mash-up, plated with ribbons of even more cheese—in this case smoky and more convincingly meaty, even in its flossy constitution, than most protein substitutions—and more of the pillowy bread the place has perfected.
Among the mains, the chakapuli's lamb can be tough in places, its more tender bites speaking to the subtly herbaceous, comforting stew's potential. A just-vacated chicken in tkemali and adjika ($30) is much more successful, the bone-in birds surface crisp, brightly flavored with its plum sauce and bright with its bit of gently-spiced dip. I'll happily abide its seasonal return with more adjaruli khachapuri.
Vitals
The Vibe: Warmly inviting like you're a favorite family member in for the holidays.
The Food: Georgian preparations including Chama Mama's can't-miss adjaruli khachapuri, great assortment of spreads with lovely bread and wonderfully finished chicken in tkemali and adjika, when available.
The Drinks: A huge variety of Georgian wines, including some by the flight, plus cocktails and beer.
Chama Mama is located at 121 Montague Street. Reservations are available daily from 11am to 9:30pm.
See all NYC restaurant reviews here.