Latest restaurant reviews in NYC
Restaurant critic Jake Cohen reviews NYC restaurants, from fine-dining temples to pop-in-anytime neighborhood spots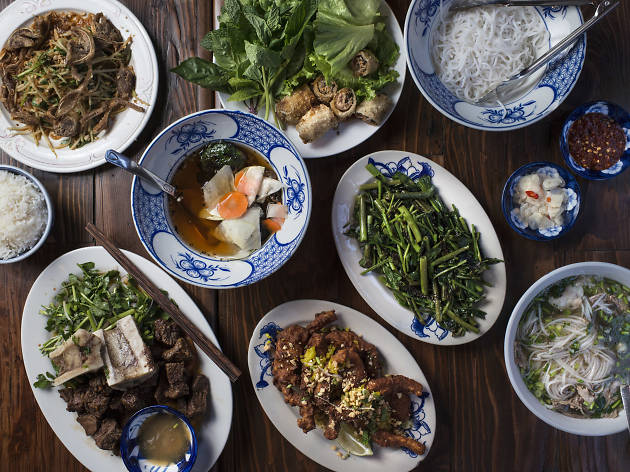 Want to find out if that new Mexican restaurant is really all it's cracked up to be, or if the hottest sushi counter is worth the price? Check out Time Out New York's restaurant reviews in NYC, detailing everything from highbrow fine-dining restaurants to destination-worthy holes in the wall.
RECOMMENDED: Full guide to the best restaurants in NYC
Latest restaurant reviews in NYC
A Roberta's vet brings pizza and light Italian fare to Union Square
The floral wallpaper, red-velvet booths and a giant portrait of Peter Rabbit generate the feeling of being tucked away in the Marais district of Paris
Restaurants, Pan-South American
Inside, you'll find an Instagrammable paradise
If you love something, set it free, because Una Pizza has returned to its rightful home after a stint on the West Coast
Tribeca gets the trendy brasserie it didn't know it needed
The retail restaurant revolution is here.
The chef behind three-Michelin-starred Masa opens a more casual spot
Show more
Looking for the very best?
From white-clothed fine dining to hole-in-the-wall cheap eats, find the best new restaurants NYC has to offer