The much-anticipated beloved music festival Governors Ball is taking place at Flushing Meadows Corona Park (new location alert!) featuring exciting acts including Lizzo, Kendrick Lamar, Diplo, HAIM and Lil Nas X, among plenty of others, between June 9 and June 11.
As is usually the case, New Yorkers are expected to head to the festivities to enjoy more than some phenomenal music, as the event's food lineup proves to be just as stellar as the entertainment on deck.
All weekend long, attendees will get to refuel with some delicious fare and drinks from the city's top restaurants. Check out the full list of vendors right here: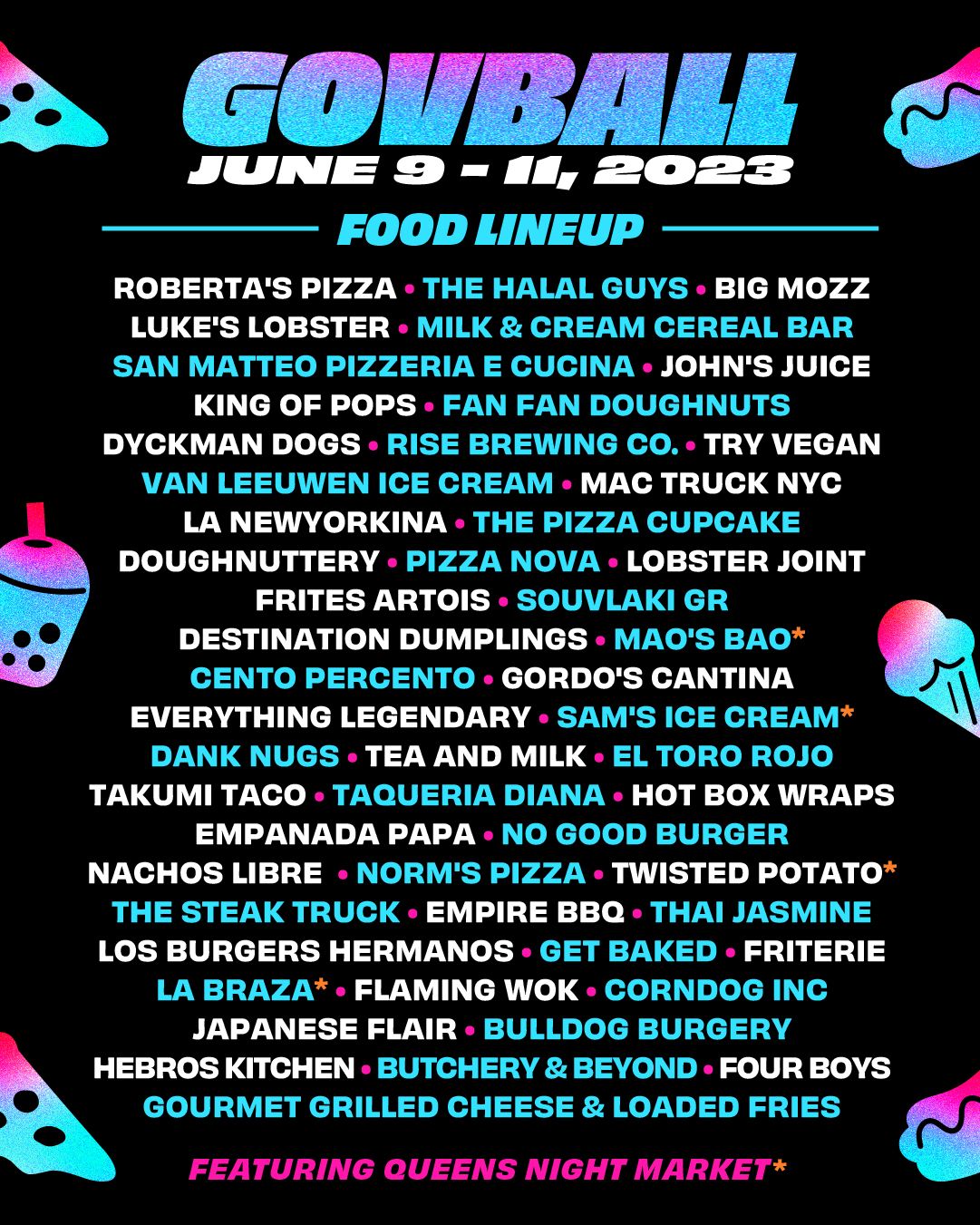 Among the standouts: famous pies by Roberta's Pizza, nearly endless shellfish options served by Luke's Lobster, meat-free dishes courtesy of Try Vegan, top-notch Greek food prepared by culinary staple Souvlaki GR and the sorts of Mexican treats that will make your head spin (in a good way!) from El Toro Rojo and Empanada Papa.
But, if we have to be honest, it's the dessert shops on the list that have gotten us all giddy with excitement.
There are creative takes on the traditional form from Fan Fan Doughnuts, out-of-this-world ice cream from both Van Leeuwen and La Newyorkina, refreshing treats served by King of Pops and bubble tea for all by Tea and Milk.
You'll be able to wash all that delectable food down with water from free stations set up all around the area, plus a number of cocktails served by a slew of dedicated hubs like Casa Bacardí, Espolòn and Tito's Handmade Vodka.
Tickets for the Governors Ball are available for purchase online right here.