The Metropolitan Opera will stay closed until next September, but the great house continues to sustain opera lovers everywhere by streaming full recordings from its archives every night. From November 30 through December 6, the Met is highlighting opera superstars in signature roles, including the likes of Luciano Pavarotti, Leontyne Price, Jessye Norman and Anna Netrebko in operas by composers including Verdi, Puccini, Wagner and Bizet. Four of the operas were recorded in high definition to be screened in movie theater through the Met's Live in HD series. (Click here to see the Met's schedule for December 14 through December 20.)
Each stream goes live on the Met's website at 7:30pm EST (12:30am GMT) and stays there until 6:30pm EST the next day. Viewers can also make use of the Met Opera on Demand app to view the productions on various devices. A full schedule for Week 38 is below.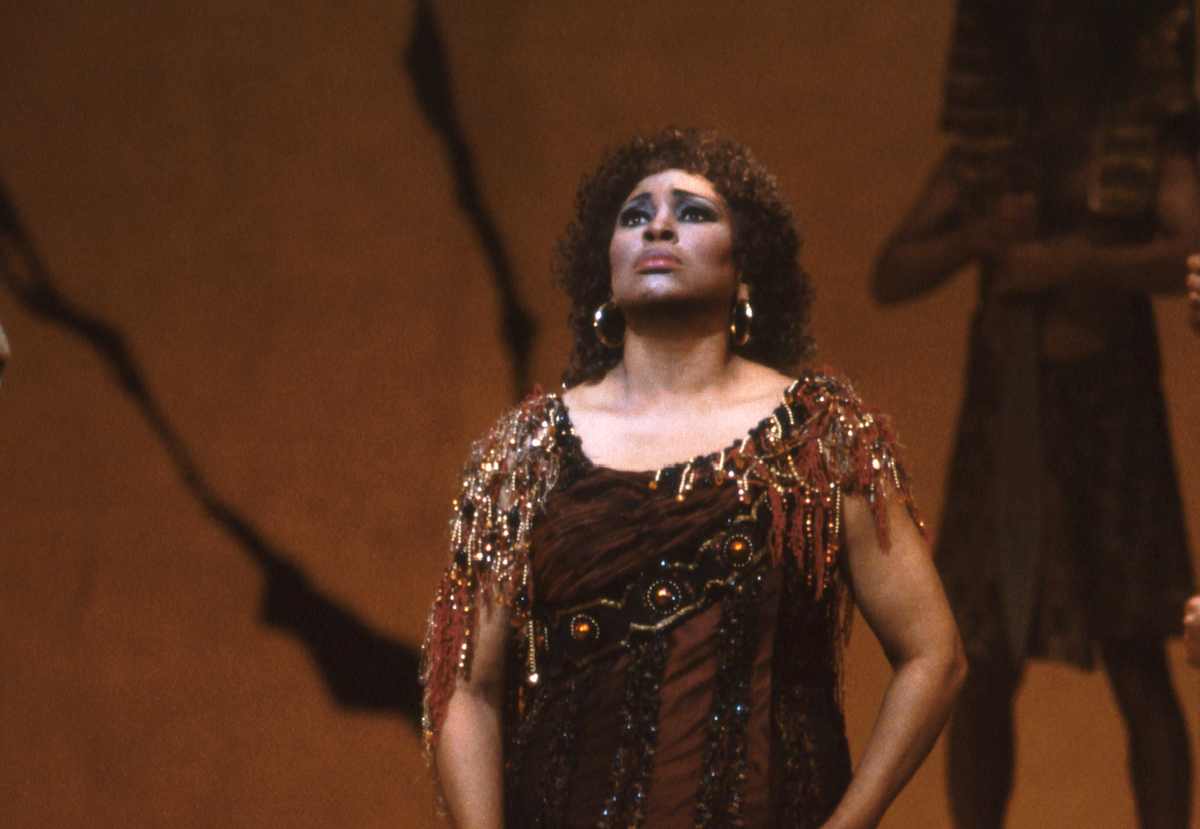 Aida | Photograph: Metropolitan Opera Archives
Tuesday night's 1985 production of Verdi's Aida, which marked the permanent retirement of the great soprano Leontyne Price from the opera stage, is a true is a true Met milestone: Price's breathtaking rendition of the Act III aria "O Patria Mia" was chosen by viewers in 2007 as the most memorable moment in the history of Met broadcasts. (As Price absorbs the crowd's three-minute ovation, a close-up on her face captures a well of feeling behind her usually steely mien.) Also on this week's lineup are Jessye Norman in Ariadne auf Naxos, Anna Netrebko and Željko Lučićin in Macbeth, Jonas Kaufmann in Parsifal, Elīna Garanča in Carmen, Renée Fleming and Dmitri Hvorostovsky in Eugene Onegin and—concluding the roster—a 1978 recording of Shirley Verrett and Luciano Pavarotti in Puccini's Tosca. To learn more about these offerings, consult the Met's brief guide to this week's works or dive into the company's rich collection of articles and podcasts about them.
This week's Metropolitan Opera nightly streaming schedule:
Monday, November 30: Tchaikovsky's Eugene Onegin
Starring Renée Fleming, Dmitri Hvorostovsky and Ramón Vargas. Conducted by Valery Gergiev. Transmitted live on February 24, 2007.
Tuesday, December 1: Verdi's Aida
Starring Leontyne Price, Fiorenza Cossotto, James McCracken and Simon Estes. Conducted by James Levine. From January 3, 1985.
Wednesday, December 2: Wagner's Parsifal
Starring Jonas Kaufmann, Katarina Dalayman, Peter Mattei, Evgeny Nikitin and René Pape. Conducted by Daniele Gatti. Transmitted live on March 2, 2013.
Thursday, December 3: Verdi's Macbeth
Starring Anna Netrebko, Željko Lučić, Joseph Calleja and René Pape. Conducted by Fabio Luisi. Transmitted live on October 11, 2014.
Friday, December 4: Bizet's Carmen
Starring Elīna Garanča, Barbara Frittoli, Roberto Alagna and Teddy Tahu Rhodes. Conducted by Yannick Nézet-Séguin. Transmitted live on January 16, 2010.
Saturday, December 5: Strauss's Ariadne auf Naxos
Starring Jessye Norman, Kathleen Battle, Tatiana Troyanos and James King. Conducted by James Levine. From March 12, 1988.
Sunday, December 6: Puccini's Tosca
Starring Shirley Verrett, Luciano Pavarotti and Cornell MacNeil. Conducted by James Conlon. From December 19, 1978.
RECOMMENDED: Our day-by-day roundup of the best theater, opera and dance to stream online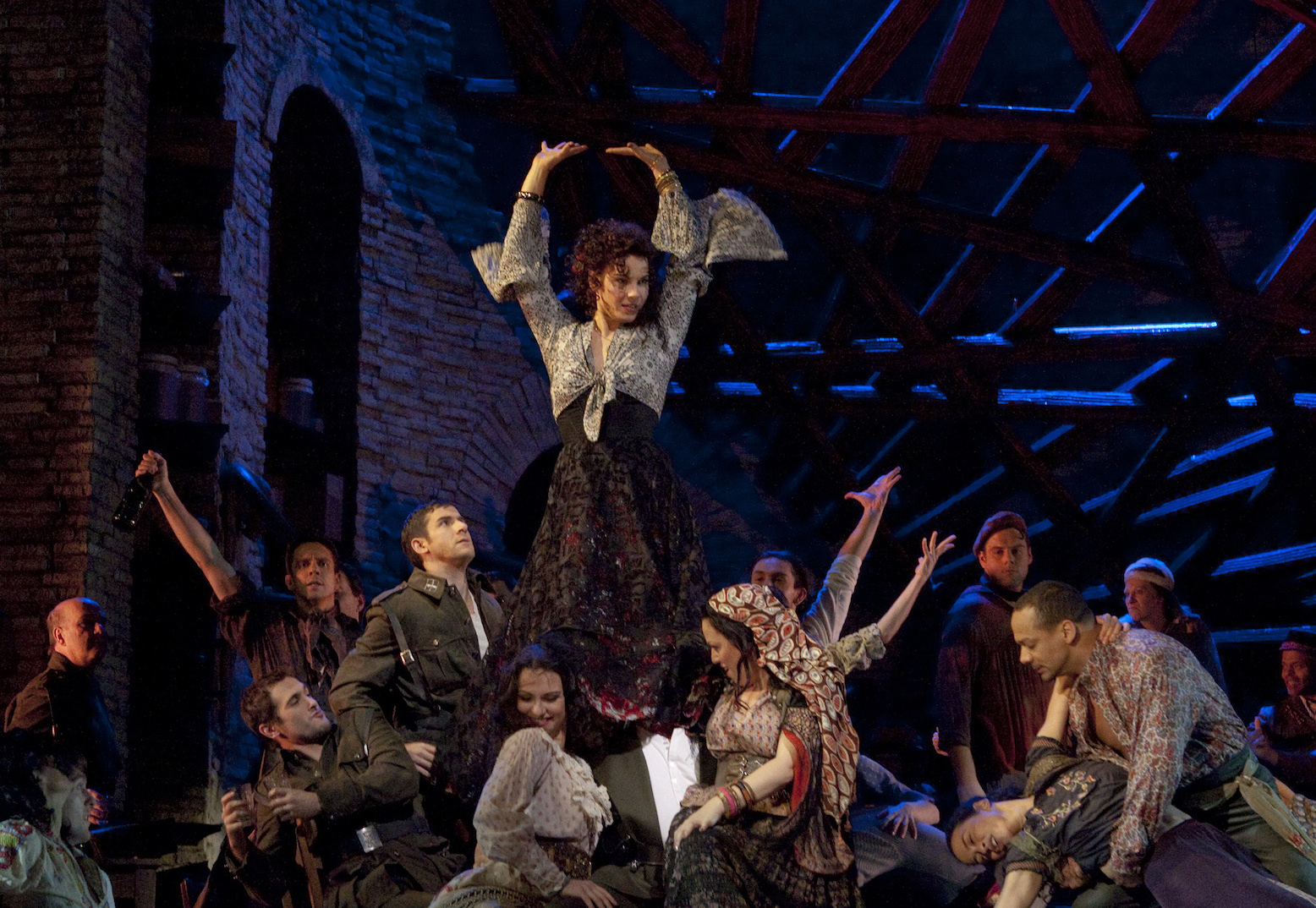 Carmen | Photograph: Ken Howard
Most popular on Time Out
- The cast of Broadway's Jagged Little Pill is reuniting in concert
- Best Thanksgiving movies for kids and families
- The 100 best movies of all time
- NYC holiday traditions that aren't happening this year
- How to get a rapid COVID test in NYC
Want to know what's cool in the city before your friends do? Sign up to our newsletter for the latest and greatest from NYC and beyond.