The Metropolitan Opera is closed until September 2021, but the venerable New York institution is still providing succor for opera lovers worldwide by streaming full productions from its extensive archives every night. From November 2 through November 8, the Met begins a two-week survey of the art form with works from the 18th and 19th centuries, from Handel and Mozart to Gounod and Wagner. All but one of this weeks offerings were originally broadcast as part of the company's popular Live in HD series. (Click here to see the Met's schedule for November 16 through November 22.)
Each opera becomes available on the Met's website at 7:30pm EST (12:30am GMT) and remains there until 6:30pm EST the next evening. The productions can also be viewed on multiple devices by means of the Met Opera on Demand app. A full schedule for Week 34 of the Met's streaming series is below.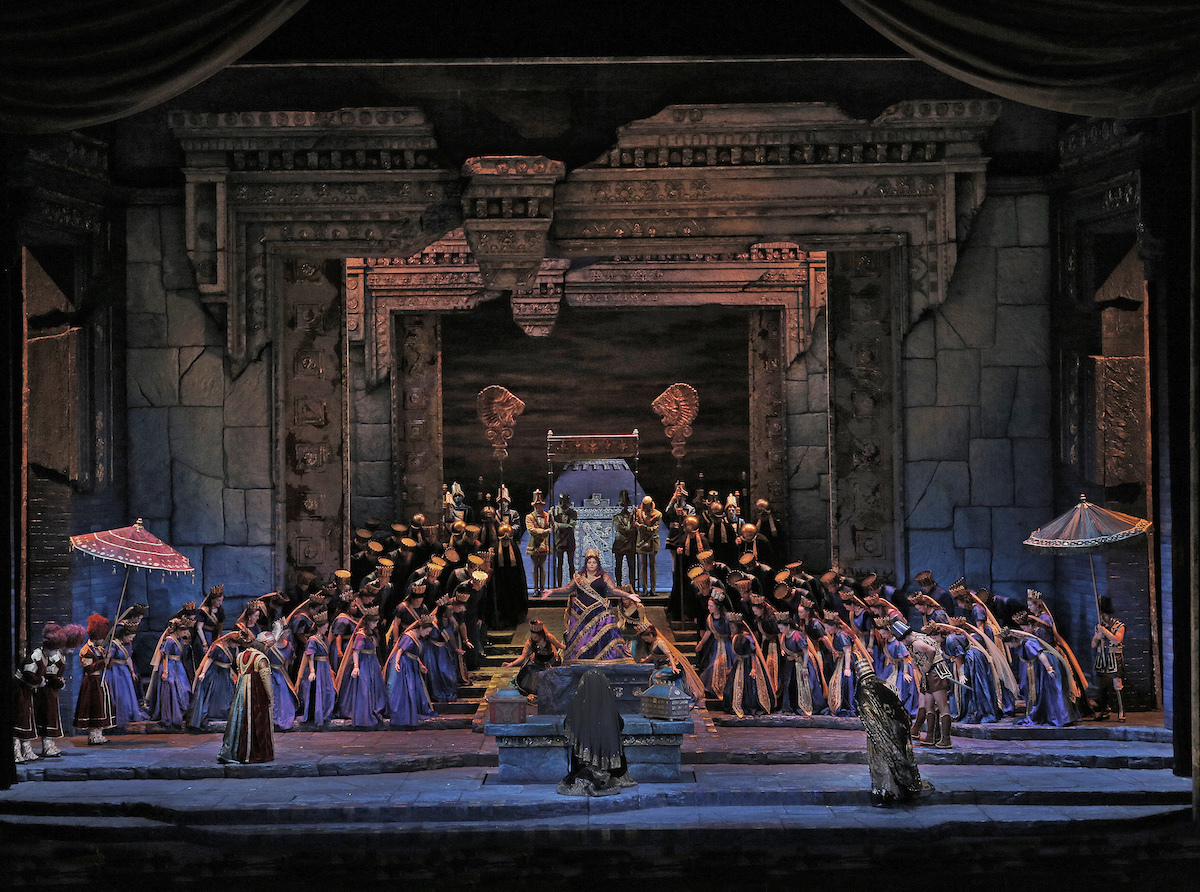 Semiramide | Photograph: Ken Howard
This lineup goes for Baroque in the first part of the week with Handel's 1725 Rodelinda, starring Met favorite Renée Fleming, then moves on to Gluck's 1762 Orfeo ed Euridice, with mezzo Stephanie Blythe as Orfeo (a role that was written for a castrato). Other highlights include a vintage 1984 production of Verdi's La Forza del Destino with Met pillar Leontyne Price and a striking production of Gounod's Roméo et Juliette with Anna Netrebko and Roberto Alagna. To find which opera might be right for you, consult the Met's rich collection of articles and podcasts.
Along with these nightly operas, the Met also offers pay-per-view virtual concerts. The sixth of these, in which Diana Damrau and Joseph Calleja perform arias and duets at a chapel in Italy, premiered on October 24 and remains available through November 6.
RECOMMENDED: Our day-by-day roundup of the best theater, opera and dance to stream online
This week's Metropolitan Opera nightly streaming schedule:
Monday, November 2: Handel's Rodelinda
Starring Renée Fleming, Stephanie Blythe, Andreas Scholl, Iestyn Davies, Joseph Kaiser and Shenyang. Conducted by Harry Bicket. Transmitted live on December 3, 2011.
Tuesday, November 3: Gluck's Orfeo ed Euridice
Starring Danielle de Niese, Heidi Grant Murphy and Stephanie Blythe. Conducted by James Levine. Transmitted live on January 24, 2009.
Wednesday, November 4: Mozart's Idomeneo
Starring Elza van den Heever, Nadine Sierra, Alice Coote, Matthew Polenzani and Alan Opie. Conducted by James Levine. Transmitted live on March 25, 2017.
Thursday, November 5: Rossini's Semiramide
Starring Angela Meade, Elizabeth DeShong, Javier Camarena, Ildar Abdrazakov and Ryan Speedo Green. Conducted by Maurizio Benini. Transmitted live on March 10, 2018.
Friday, November 6: Verdi's La Forza del Destino
Starring Leontyne Price, Giuseppe Giacomini, Leo Nucci and Bonaldo Giaiotti. Conducted by James Levine. From March 24, 1984.
Saturday, November 7: Gounod's Roméo et Juliette
Starring Anna Netrebko, Roberto Alagna, Nathan Gunn and Robert Lloyd. Conducted by Plácido Domingo. Transmitted live on December 15, 2007.
Sunday, November 8: Wagner's Die Meistersinger von Nürnberg
Starring Annette Dasch, Johan Botha, Paul Appleby and Michael Volle. Anducted by James Levine. Transmitted live on December 13, 2014.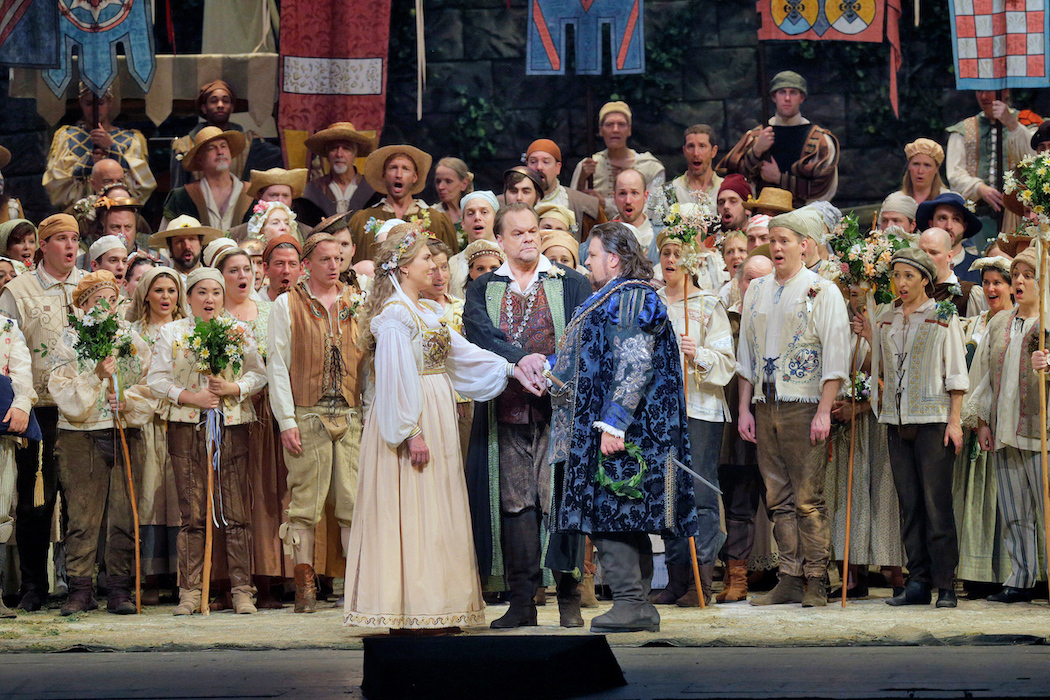 Die Meistersinger von Nürnberg | Photograph: Ken Howard
Most popular on Time Out
- New York declared second best city in the world
- The most haunted places in NYC
- This Google doc shows all NYC restaurants and bars with heaters
- The absolute best pizza in NYC
- Here's how to track your mail-in ballot this year in NYC
Want to know what's cool in the city before your friends do? Sign up to our newsletter for the latest and greatest from NYC and beyond.