Although a lot of its recent headlines have topped stories of decreasing acclaim following its switch to a vegan format, mere mentions of the address-turned-world-famous-restaurant Eleven Madison Park still catch attention in New York City and beyond. And a pair of the ever-prominent spot's previous employees are poised to open their own restaurant downtown tomorrow.
On Tuesday, June 7, chef Andrew Quinn and sommelier Cedric Nicaise will begin service at The Noortwyck in the West Village. The duo met at EMP where Quinn was ultimately executive sous chef and Nicaise went from wine director to director of operations. Their new joint venture aims to incorporate locally sourced products into seasonal American plates.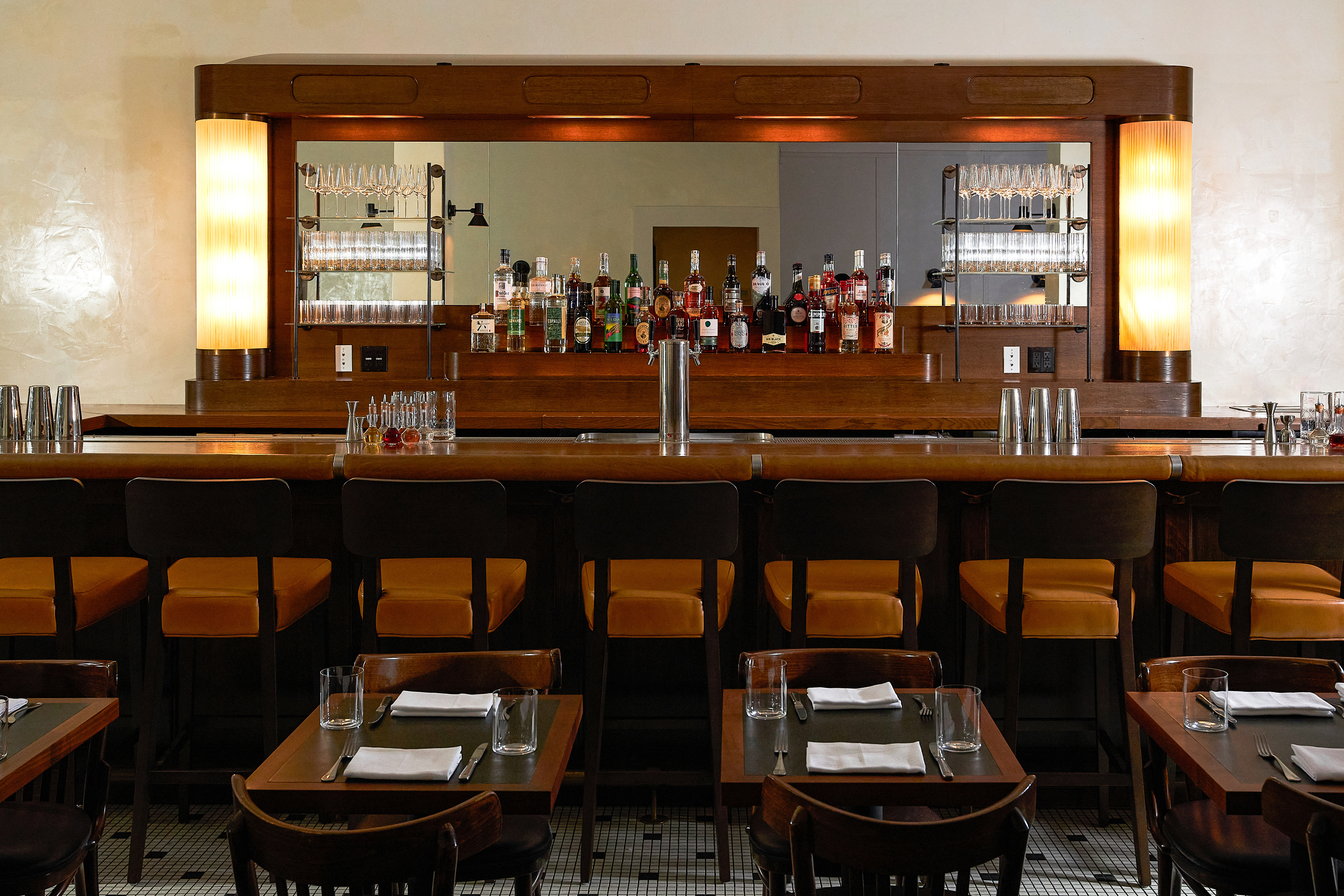 The opening menu includes seafood starters like tuna tartare, scallop crudo with grapefruit and peeko oysters with cucumber. A grilled turbot for two, whole roasted chicken, duck breast and hanger steak are among the mains. A bucatini dish captures the end of ramp season, gemelli is fixed with eggplant and pine nuts and a promising dessert menu list a couple of tarts and a soft cheese with hazelnut and brown butter among the options.
The wine list numbers 250 primarily French and U.S. bottles priced from $50. At least 15 glasses range from $13-25. Like the food menu, cocktails will be refreshed with the seasons, and three draft beers, plus a few bottles and cans, are also available.
A handsomely understated bar and dining room are mostly layered in shades of deep, warm wood, cream and marine grey-green. The space seats 70 including room for 12 at the bar. It will open only for dinner to start, with brunch to follow this summer.
The Noortwyck is located at 289 Bleecker Street. It will be open Tuesday to Saturday from 5 to 10pm beginning Tuesday, June 7.