Halloween in NYC is quickly coming up, which means the city is about to become inundated with spine-chilling haunted houses and other scary immersive experiences. But if you want your spooky celebrations to be more festive and less frightening, Halloween House is serving up a fear-free All Hallows Eve attraction at The Oculus this fall.
Kicking off on Friday, September 29, and running through Wednesday, November 1, Halloween House—which welcomed 100,000 visitors across its various locations last year—will take over the transportation and shopping hub at 185 Greenwich Street with an array of immersive, intricately designed themed rooms: a Glow in the Dark space, a mysterious Vampires' Lair, a Horror Movie Graveyard and an indoor pumpkin patch, among others.
Unlike traditional haunted houses, the all-ages Halloween House "sets itself apart by delivering entertainment through meticulously detailed environments, devoid of actors, jump scares, and strobe lights," reads a press release. In terms of decorations, expect more ghouls and graveyards, not gross-out gore or ghastly characters. ("Our goal is to provide you with an amazing and memorable Halloween season experience, not to make you nervous or put you on edge," reads the Halloween House website.)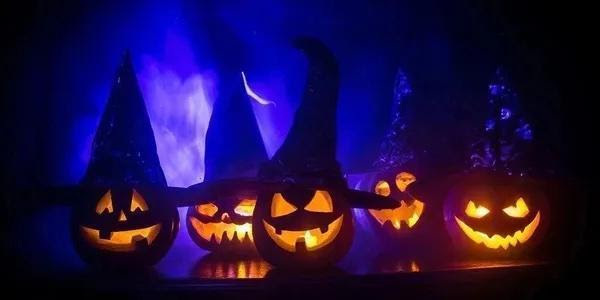 "Step into a world where Halloween dreams come alive, where imagination and enchantment merge to redefine Halloween attractions," stated Michael Dessart, President of Christmas House USA, which runs fully-immersive, family-oriented walkthrough experiences like Halloween House, Movie House and Christmas House. "Our commitment is to offer an incredible Halloween experience that caters to all ages, capturing the essence of the season without overwhelming anyone with fear."
The indoor experience, which will be open daily at The Oculus between 10am through 10pm, should take guests about 45 minutes to explore, but there's no time limit if you want to chill-and-thrill out for longer.
You can get tickets at the Halloween House website; adult entry costs $39.99, while tickets for kids and under are set at $34.99. Along with individual tickets, there are also family passes, group passes and season tickets on offer, as well as fundraising opportunities for schools and not-for-profit groups.