Last year, New Yorkers were delighted by the arrival of Flipper's Roller Boogie Palace, an iconic West Hollywood roller rink that took over Rockefeller Center for a few months.
Given the success of the warm-weather counterpart to the legendary ice rink at Rockefeller Center, it should come as no surprise that the destination is making a comeback this spring, officially opening for business on April 14 through October.
RECOMMENDED: A super-fun new roller rink just opened inside this Queens hotel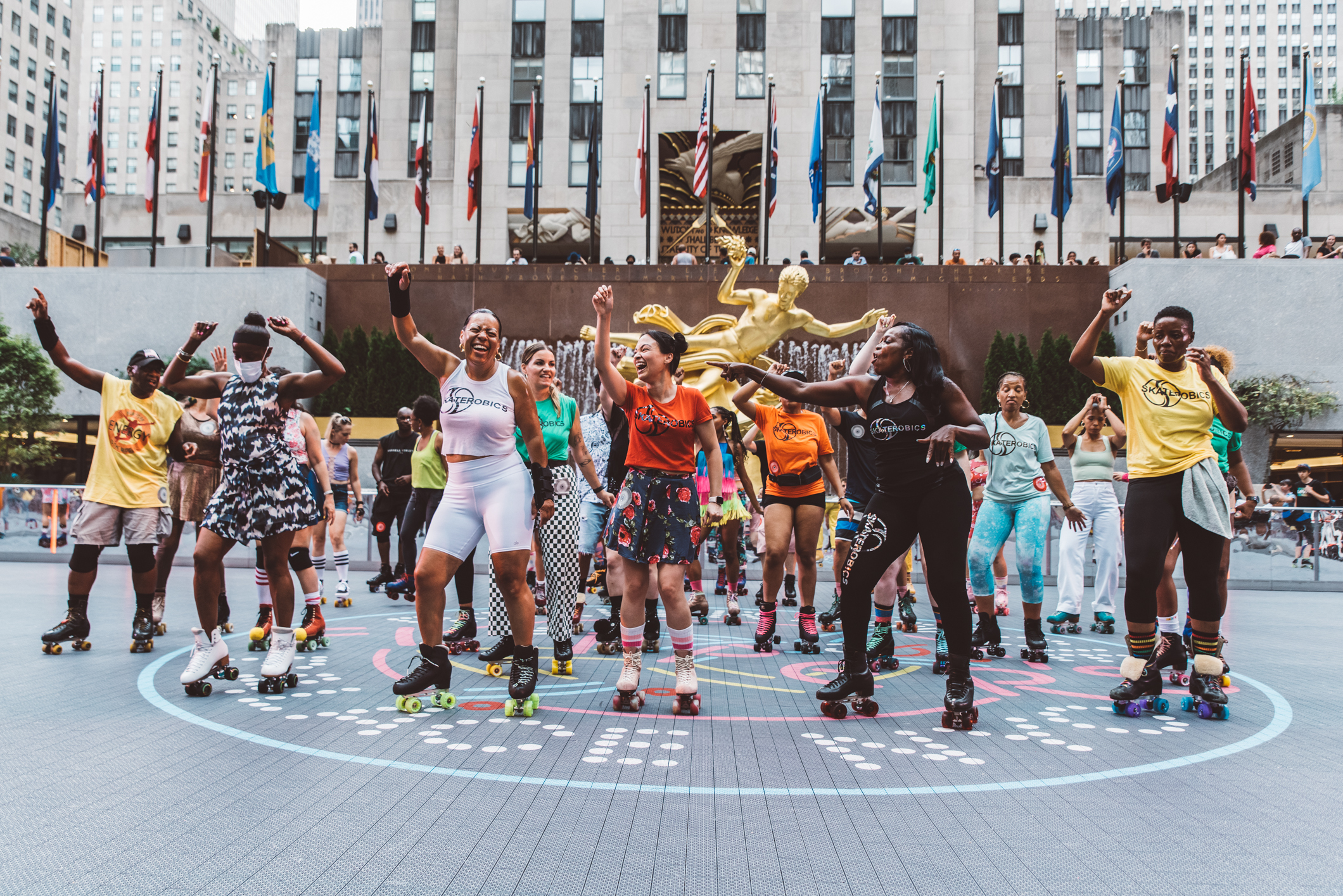 As reported last year, expect the Bureau Betak-designed rink to be smaller than the legendary ice version of the destination, a deliberate choice that allows spectators to gaze at the skaters from rink-side tables and from the esplanades and plaza on the upper level.
You'll be directed through glass doors to check in or buy tickets, which start at a bit over $20, and pick out your rental skates. Inside, the walls are plastered with photos and signs from the original Flipper's, which opened in 1979 by Ian "Flipper" Ross in West Hollywood, Los Angeles. The rental skates are Flipper's own branded ones.
When we skated across the rink last spring, we found it to be a smooth ride with plenty of space to get around other skaters. Being able to glide by Prometheus and in front of spectators visiting Rockefeller Center is a thrill. Before Flipper's, the last time anyone roller-skated here was in 1940!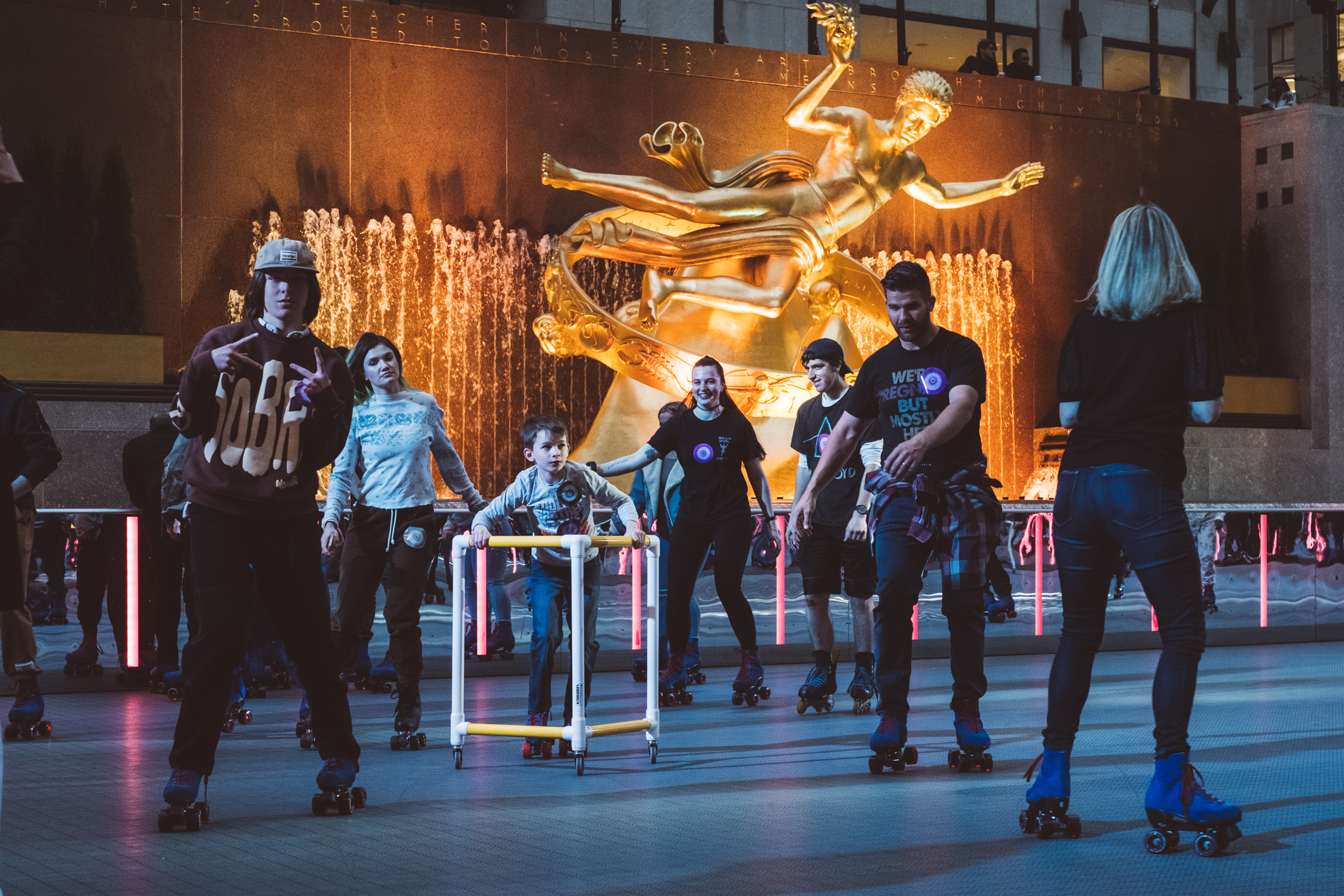 Before your one-hour rink time, you can use the locker room to store your things and put your skates on. Afterward, you can return your skates before checking out Flipper's at Rockefeller Center merch. (There's also a store at the Channel Gardens that sells gear and merch from Flipper's, including exclusive items made for this NYC stint.)
The rink will also have a number of different activations spanning the world of music, fashion and art. We suggest following the venue's official Instagram account to learn all about upcoming events and themed nights. You can even book the space for a private event!
You can already buy tickets for a session right here. Have fun, New Yorkers!