Although not impossible like opening a "new dive bar," sports-centric establishments pop up at a slower rate than, say, speakeasy-styled spots. It's simply a little easier to cosplay Prohibition or spiff up some pseudo grit than it is to juggle the permissions and licenses required to formally screen most games, matches, fights and competitions in addition to all the other hoops hospitality professionals must loop through to open an un-themed place. In that way, the genre is prime for innovation.
On Friday, May 19, the group responsible for outdoor/indoor favorite Bandits and semi-obscured The Garret will throw the old first pitch, toss the coin and in all other pastime-metaphor ways open season on its latest operation, Rocco's Sports and Recreation.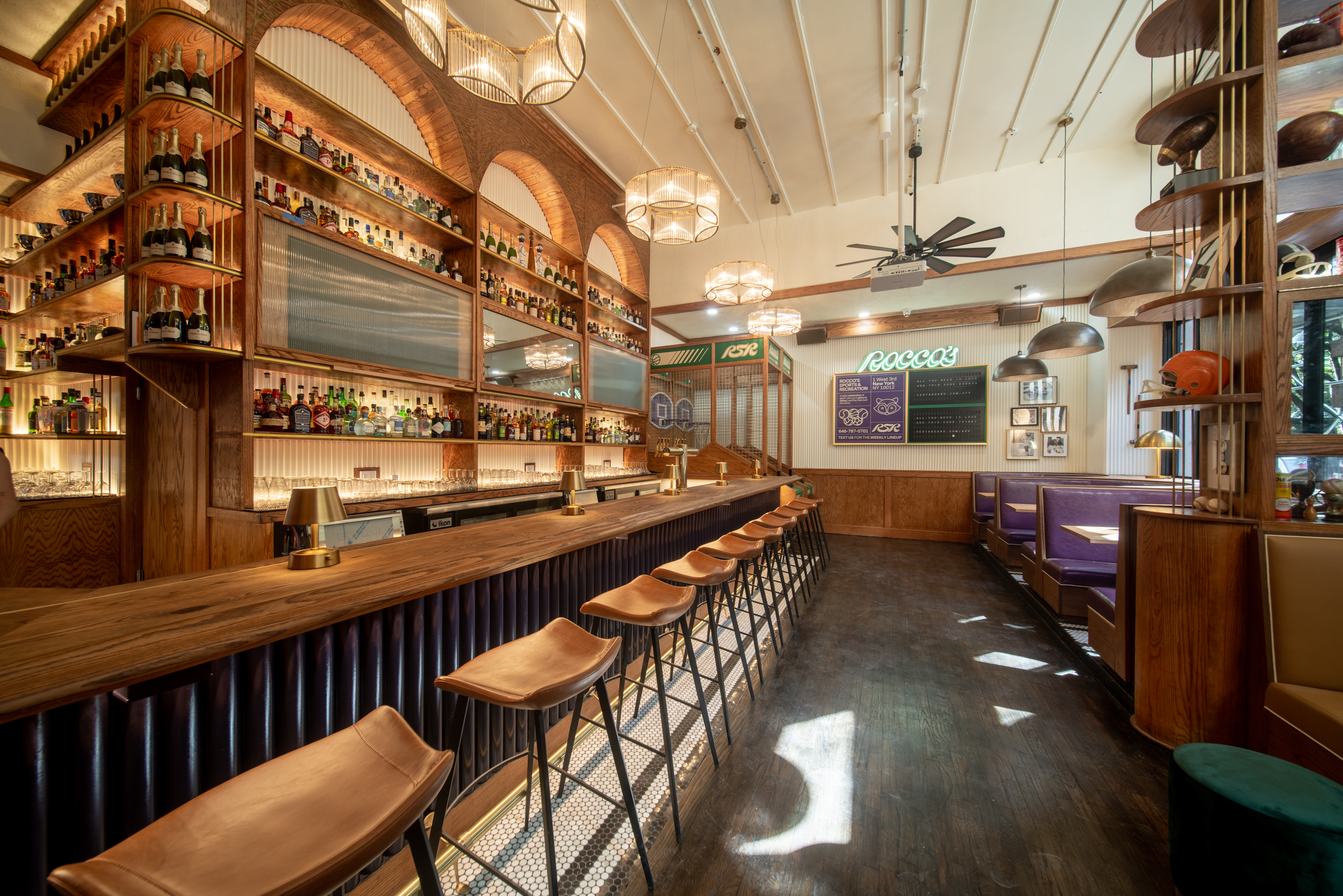 The vintage-of-an-indeterminate-era space that seems somewhat 1970s gym class-adjacent has a few discreetly positioned screens, athletic decor like mounted tennis rackets, framed, throwback magazine covers and ads, a couple of arcade basketball setups, and semi-circle banquettes that don't not resemble baseball gloves.
Its kitchen is equipped with a hardwood smoker, and the menu it planned to include racks of ribs, brisket burgers, fried fish sandwiches and vegetarian cheesesteaks. Beer, wine and cocktails like the ballpark-inflected Get Ya Old Fashioned Here! with Cracker Jack-infused whiskey, salted honey and bitters will also be available.
Rocco's Sports and Recreation will open at 1 West 3rd Street on Friday, May 19.