New Yorkers on what they can't live without in NYC
Time Out New York readers discuss the one thing they absolutely friggin' adore about living in New York City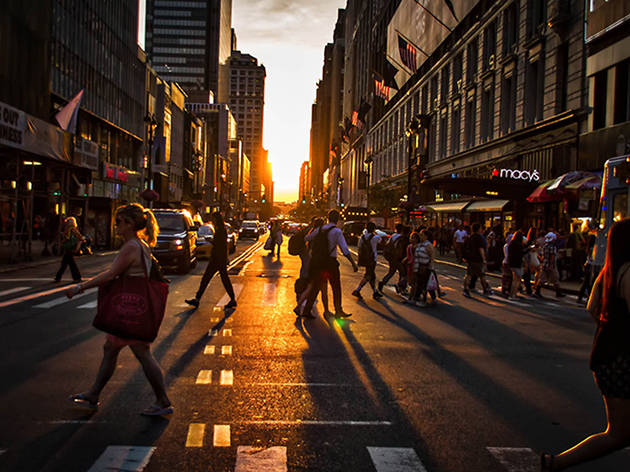 We can all admit that this city rules beyond belief. But what is the one thing in this town that makes you happier than ever? We put that tough question out to dozens of readers—and got some great responses, ranging from little known New York attractions to some of the best bars in NYC. See what makes these New Yorkers tick below. And if you're looking for more inspiration, check out the 101 best things to do in NYC.
What's the thing you love most in NYC?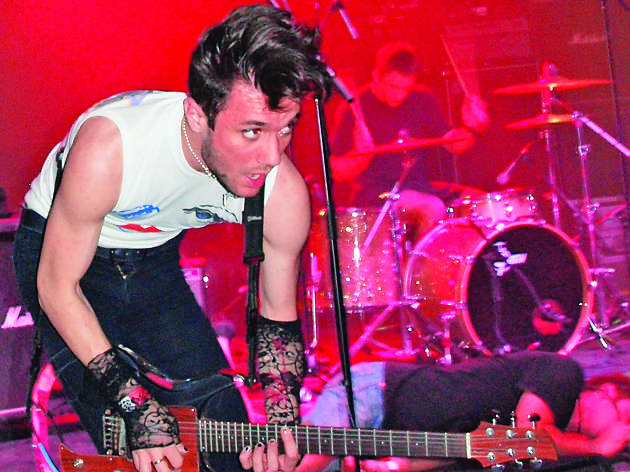 Photograph: Courtesy CC/Flick/Nev Brown
"On a balmy summer night, the best place to catch a show is at House of Vans (25 Franklin St, Brooklyn; vans.com/house-of-vans). It takes a little more effort to get into than a normal venue, but if you're lucky enough to nab free tickets online and don't mind braving long lines outside the nondescript warehouse in Brooklyn, you will be rewarded with some of the biggest names in punk and hip-hop, in a setting that seems more like a wild house party than a concert. The indoor-outdoor garage, skate park, club house and beer garden plays host to only a few shows every year, but it has become one of the crown jewels of summer music. The Descendents, Joey Bada$$ or members of Wu-Tang Clan? Yes, please!"
—Michael Gonzalez, 31, Greenpoint
"I love Blue & Gold Tavern in the East Village. It's completely unpretentious, doesn't care to—or need to—impress anyone. And honestly, it reminds me of where I'm from. I grew up in southeast Missouri, where most bars still have a jukebox, a pool table and the vague smell of old wood and cigarettes. Blue & Gold is where I go when I want to feel at home. Besides that, it costs half of what most bars in NYC do. And because it isn't hip or packed, it's a place you can actually hear the person speaking to you."
—Tim Nicolai, 35, Carroll Gardens
"Artists & Fleas in Williamsburg! It's an awesome venue to check out after Smorgasburg. It's huge, and you can always find something unique there. You can come back every few months and discover new vendors that have joined, like Aliens of Brooklyn, which sells these awesome hats and bags with funny emojis and phrases."
—Adreanna Maier, 25, Flatbush, Brooklyn
"I love the dance company Periapsis Music and Dance. It's fairly new on the scene and stages most of its shows at Gelsey Kirkland Arts Center in Dumbo. I love Periapsis because it makes a point to create equal partnerships between composers and choreographers. So it always commissions new music, and the dancers work directly with the composer in developing the piece. I'm a pianist who often plays for dancers, so it's great to see those two disciplines given equal weight. You don't get that a lot in the dance world."
—Alana Murphy, 31, Ditmas Park, Brooklyn
"I'm a triathlete living in the middle of a concrete jungle, so I love finding new bike routes. Recently, I did a 115-mile ride via River Road out to Route 9W, then to Rockland Lake State Park and up to the Orchards of Concklin, a farm. During this trek, you can experience different terrains—long flats, rolling hills and steep climbs—and the route is gorgeous, especially when all of the leaves are turning."
—Susan Bos, 32, Harlem
Show more
What's your favorite place to buy cheap art?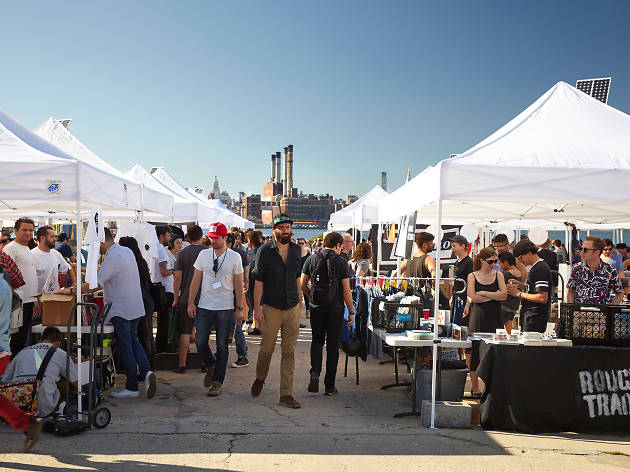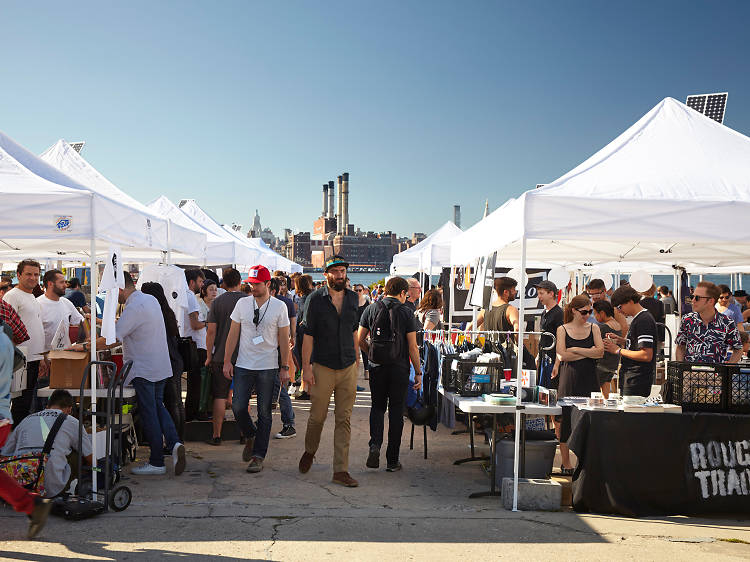 Photograph: Courtesy John von Pamer
"I like to ball on a budget, so flea markets are my go-to for finding affordable artwork. Brooklyn Flea has some amazing pieces. I'm always able to find unique additions for my home priced from $10 to $50."
—Yesenia, 28, Hudson Valley, NY
"The city streets are the most inspiring (and cheapest) spots to see art in New York. I love looking at the graphics of the countless bodegas, the signage of the city trucks and the old storefronts, and the inventive outfits of the diverse people who live here. The Hole and Victori + Mo are two of my favorite free art galleries. Both spots always have such vibrant and immersive exhibits by some really amazing emerging artists."
—Sara, 28, Greenpoint
"Christie's Auction House hosts a diverse range of exhibitions at its Rockefeller Plaza location, and it's open for public viewing throughout the year—with no admission fee. Be sure to check out the galleries before November 15 to see Leonardo da Vinci's coveted Salvator Mundi and Andy Warhol's last work, Sixty Last Suppers, as well as one of the finest selection of pictures from both the Impressionist, modern, postwar and contemporary art eras."
—Greg, 28, Greenwich Village
What's your most amazing NYC experience?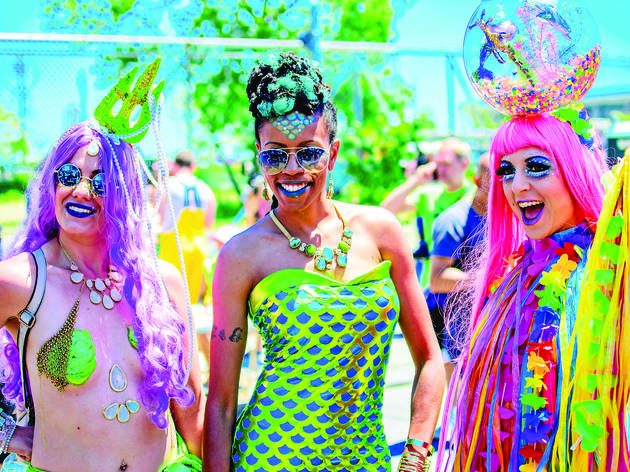 "The Mermaid Parade. Went to do work outreach in Coney Island—and lo and behold. Wildest thing I've ever seen."
—Mina Schultz, 31, Park Slope
"I went to a concert that was published on Brooklyn Vegan. It was described as being a show with Naranga Bush and the Voidz, neither of which I had heard of, but the announcement was mysterious enough that it piqued my interest. I bought tickets ($15) and went to this tiny place called Shea Stadium BK. Naranga Bush was actually Blood Orange, who did a 45-minute set, then hung out after. I was able to shake his hand. The Voidz turned out to be Julian Casablancas's new band. It was awesome to see a concert with about 100 people and such good acts."
—Moshe Teltz, 27, East Village
"I recently discovered the retro dance bar Home Sweet Home. It was a joy-filled revelation to dance to vinyl on what is one of the warmest analog sound systems in NYC."
—Douglas Widick, 27, Williamsburg
"A few months ago, I was walking home with my partner in Astoria, and we pass this unmarked bar that we always walk by but have never been inside. I make a remark like, Oh, I wonder what it's like in there.… It looks kinda like Diagon Alley. This place is a tiny corner bar with no name advertised, painted all black, no promotional signs, nothing. And my partner says: 'Why don't we go inside and see?' So we walk in and grab a beer. All of the sudden, the owner came out and announced that the show is about to start. Turns out, we had stumbled on this film screening [at which] the musicians make up music as they watch the film. A few of the short films were even set to poetry. And it does have a name: The Letlove Inn."
—Kristin Taylor, 25, Astoria
"One of my favorite things to do in the city is attend the StarPop music video fitness classes at Banana Skirt Productions. Every night, they offer step-by-step dance lessons based on the choreography in iconic videos. You and your friends can get in formation with Beyoncé, have one dance with Drake or shake it off with Taylor Swift. It's a workout party for anyone looking for a good time."
—Marco Zefi, 24, Park Slope
What's the craziest thing you've seen at a comedy show?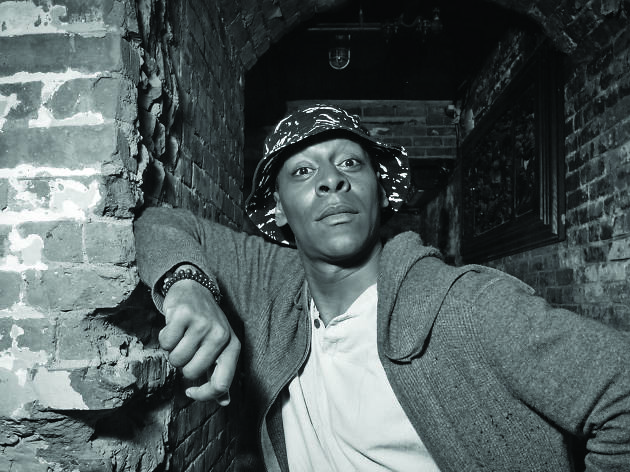 "An old man was heckling during a show I did at Old Man Hustle. but he was actually entertaining the crowd. Eventually, his behavior led to him being asked to leave. He tried to get off his barstool and failed four times. He made his way to a car. As he pulled off, people inside questioned whether he would get in a car accident in 20 seconds. He hit the cars in front and behind him while trying to pull out. The cops arrived during my set, which caused the entire venue to light up with blue and red."

—Tyler Richardson, stand-up, 34, Bushwick
"The most outrageous comedy I've seen in NYC is Villain: DeBlanks (at The Green Room 42). It's a cabaret show where Mad Libs meets Clue. The cast gets holes in their scripts filled in by audience members. Then they do a cold read. It's silly and hilarious. The cast changes for every show, so in addition to the script never being the same, the cast is never the same, so you're absolutely guaranteed to never ever see the same show twice. It's almost like every performance is a one-night-only special."
—David Clarke, 32, Jersey City