The best lobster rolls in NYC
Littleneck, Red Hook Lobster Pound and Luke's Lobster top our list for the finest lobster rolls in NYC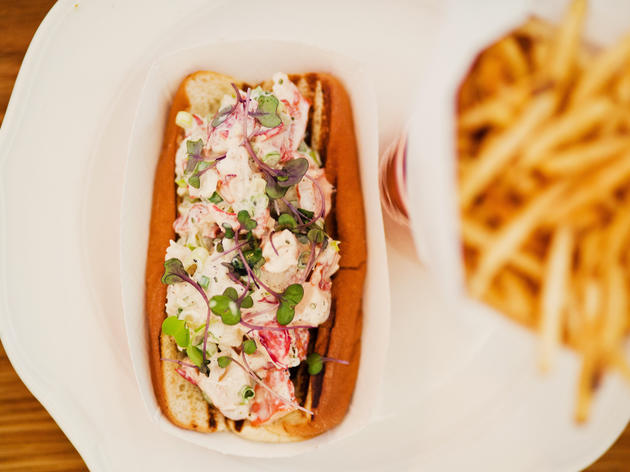 Years after Rebecca Charles pushed the first Manhattan lobster roll across the marble counter at Pearl Oyster Bar, the sandwich has become a local staple, a crustacean-filled highlight among things to do in the summer in New York. From no-frills sandwich shops to the city's best seafood restaurants, these are the best lobster rolls in NYC.
Best lobster rolls in NYC
Find the best seafood restaurants in America
These best seafood restaurants in America serve expert chowder, droolworthy lobster and new takes on classic fish dishes
Read more
Sponsored listing
Via Quadronno 73rd Street
Located just off Central Park at Madison Ave and 73rd Street, Via Quadronno has a menu extensive enough to interest both tourists and locals. In the morning, you might pop by for one of the adorably decorated lattes ($5) and a chocolate croissant ($4). Around midday, the wide variety of paninis—ham, brie, fontina and pate ($13) and prosciutto, shrimp, mozzarella and pink sauce ($13.50) are just two of the options—or a fresh caprese salad ($18.50) might tempt you. For dinner, there's everything from filet mignon carpaccio ($25) to spaghetti carbonara ($25.50) to veal medallions in white wine sauce ($38.50) to choose from. No matter the meal, you might want to save some room for the tiramisu ($10.50) or a few macarons ($2.50 each)—you know, just in case.
Venue says: "You may have seen us on Martha Stewart TV and Gossip Girl! Famous for our Milan-style cappuccinos and Paninis, celebrities love them too."