Heads up! We're working hard to be accurate – but these are unusual times, so please always check before heading out.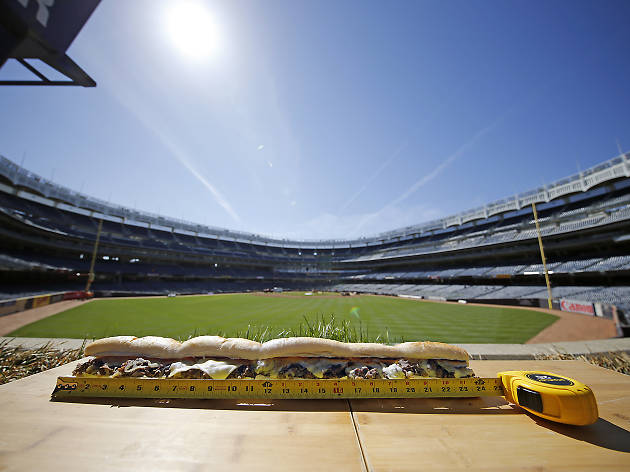 The 10 best Yankee Stadium food concessions
From cheesesteaks to quesadillas to egg creams, these are the best Yankee Stadium food concessions in NYC
Ballpark eating has come a long way from peanuts and Cracker Jacks—these days, New York sports arenas offer a finely curated selection of top-rate snacks from acclaimed purveyors like Danny Meyer and Mario Carbone. A day at Yankee Stadium is one of the best things to do in the Bronx, but it's made better with great bites, from towering Italian sandwiches to loaded three-meat burgers and lively tacos, these are the 10 best Yankee Stadium food concessions.
Best things to eat at Yankee Stadium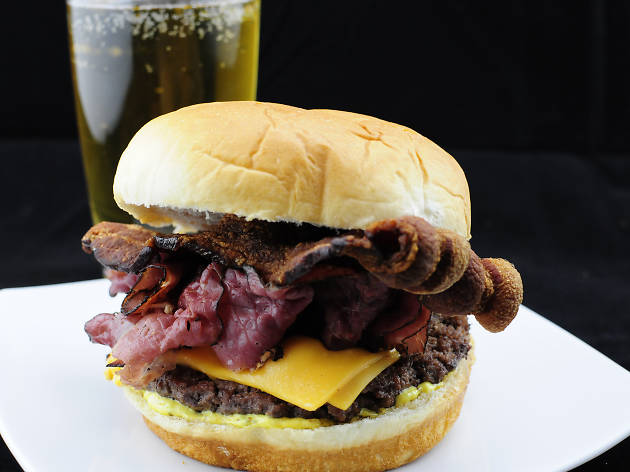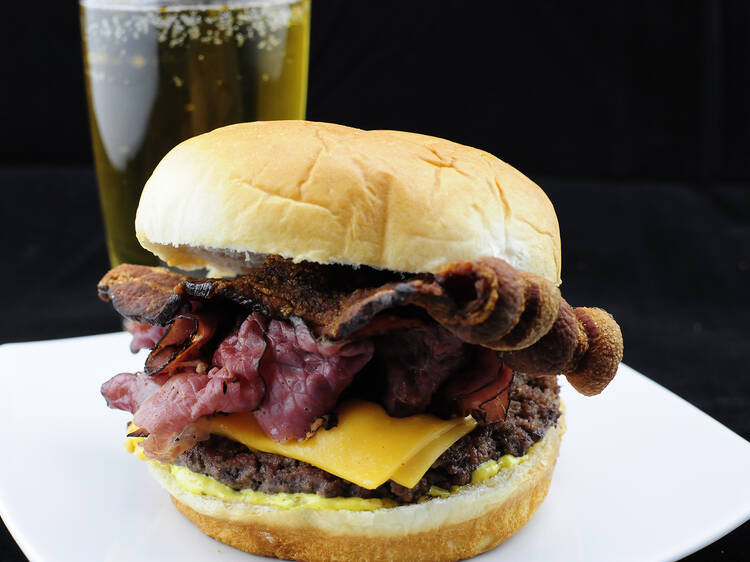 Photograph: Courtesy Triple Play Stand
1. G.O.A.T. burger at Triple Play Stand
This burger stand located in Section 115 offers a variety of meat-on-meat heavy-hitters, the standout of which is the loftily named Greatest of All Time (G.O.A.T.) burger ($16). A juicy custom-blended beef patty gets topped with crisp curls of bacon and hand-sliced pastrami, plus two squares of American cheese and a secret G.O.A.T. sauce.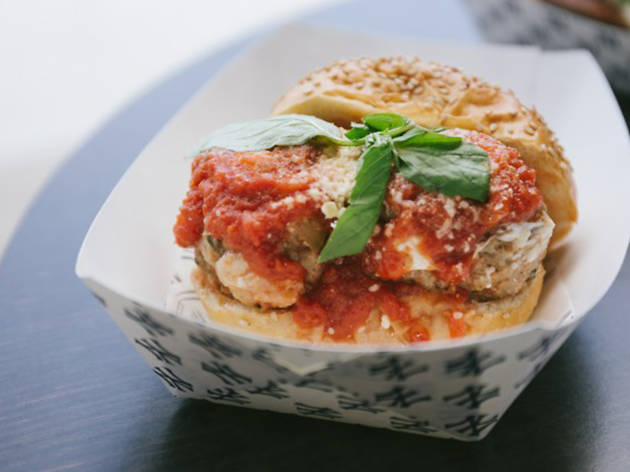 Photograph: Courtesy Parm
2. Meatball parm sandwiches at Parm
Rich Torrisi and Mario Carbone bring their lauded meatball sub ($14) to Section 104. The sandwich's moist, rosy-pink patties of veal, beef and sweet Italian sausage get slow-braised, piled onto a seeded roll, napped in bright tomato sauce and tucked in under a stretchy layer of melted fresh mozzarella.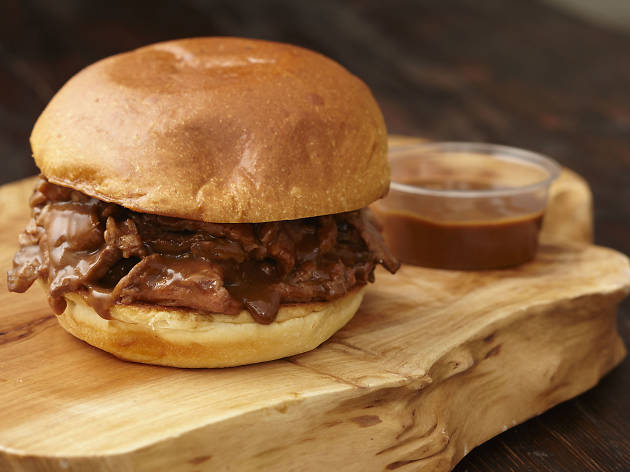 Photograph: Courtesy Lobel's
3. Steak sandwiches at Lobel's
Venerated Upper East Side butcher shop Lobel's serves up an exemplary carved-to-order steak sandwich ($15) at its stands in both Sections 133 and 321. The sandwich starts with a soft onion roll that gets dipped in lovely steak juices, then crowned with thick slices of the beef and schmeared with a creamy, peppery horseradish sauce.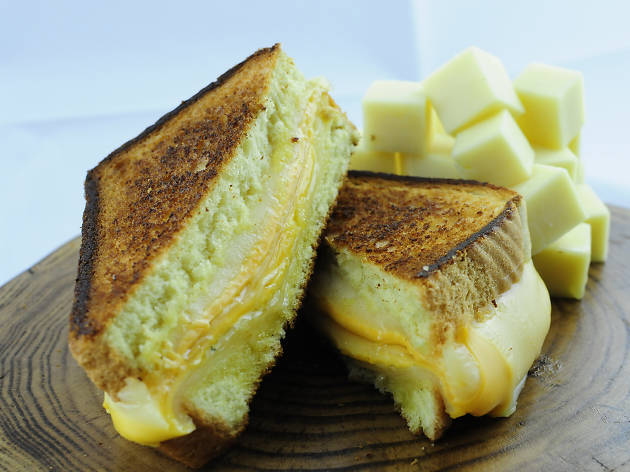 Photograph: Courtesy Big Cheese
4. Grilled cheese at Big Cheese
Dair -lovers will want to head to Section 107, where the flattops at Big Cheese crisp up sandwiches ($7 small, $12 large) layered with plenty of Boar's Head cheese and pumped up with flavorful additions such as caramelized onions, brisket and bacon.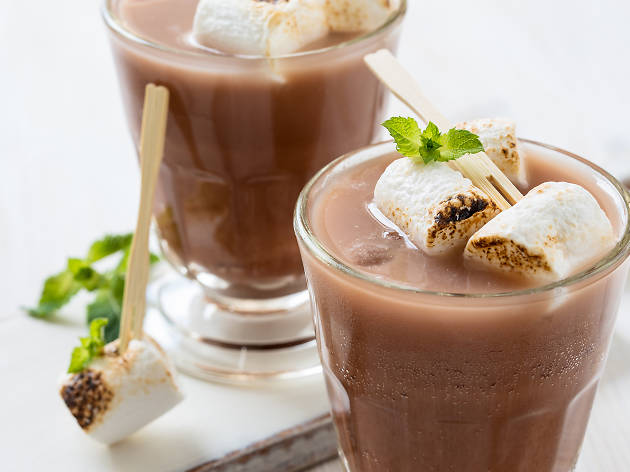 Photograph: Shutterstock
5. Egg creams at Linda's Brooklyn-Style Egg Cream
Christopher Gallo, the proprietor at Linda's (the stand's named after his mom), has followed an interesting career path: Formerly the on-air bailiff on Judge Karen, last summer he started a mobile pop-up devoted to the classic milk-syrup-and-seltzer quaff. This season, he's landed at the stadium, dispensing chocolate, vanilla and coffee egg creams ($4), plus an additional flavor that rotates each game. Find them in Section 202.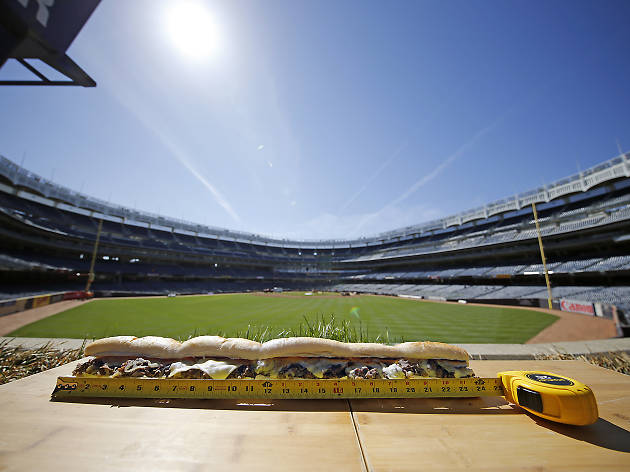 Photograph: Courtesy Carl's Steaks
6. Tape Measure cheesesteak at Carl's Steaks
This Philly-style cheesesteak shop started as a midtown brick-and-mortar, then morphed into a mobile truck, and is now found in Section 107 at Yankee Stadium. The whopping, two-foot-long Tape Measure cheesesteak ($27) is crammed with thinly sliced beef and plenty of your choice of American cheese or Cheese Whiz. (Don't knock it 'til you've tried it.)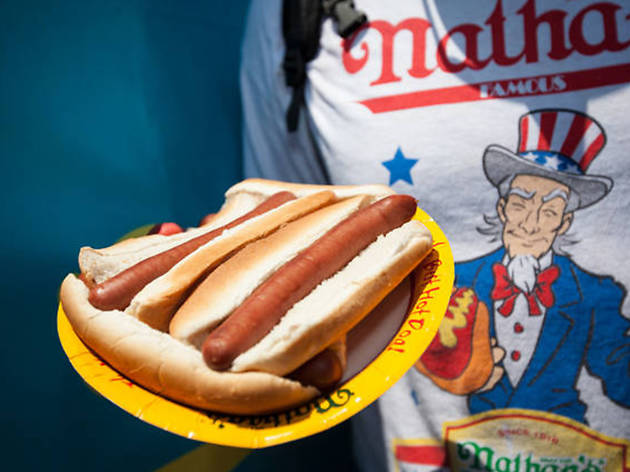 Photograph: Courtesy Nathan's hot dogs
7. Nathan's hot dogs at Pepsi Food Court
As great as it is to chow down on highbrow fare during the ball game, there's just something cosmic about the connection between baseball and hot dogs. To grab a classic mustard-and-relish-loaded frank ($6.75), head to the Pepsi Food Court in Section 126.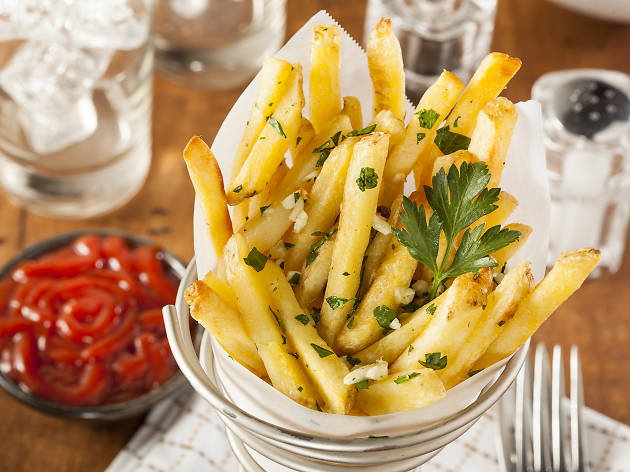 Photograph: Shutterstock
8. Garlic fries at Garlic Fries
No soggy fries here: Garlic Fries' titular specialty ($6 small, $9 large) tosses crisp potatoes with an addictive blend of butter and garlic. Get 'em in Section 108.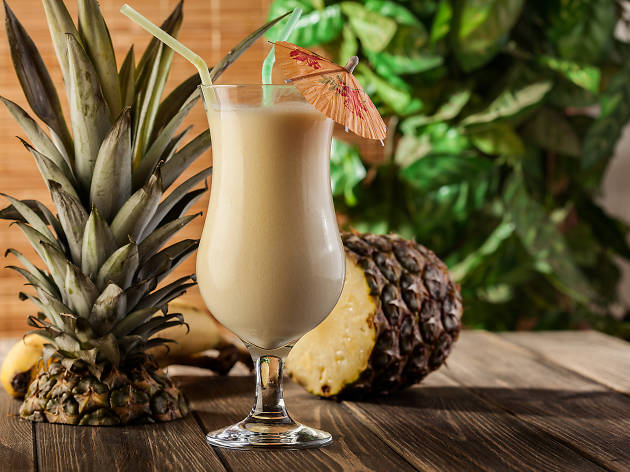 Photograph: Shutterstock
9. Pina colada at Tommy Bahama Marlin Bar
Tired of suds? Tommy Bahama, a festive bar located between Sections 100 and 200, pours a classically tropical pina colada ($16), with Captain Morgan white rum, pineapple juice and coconut cream.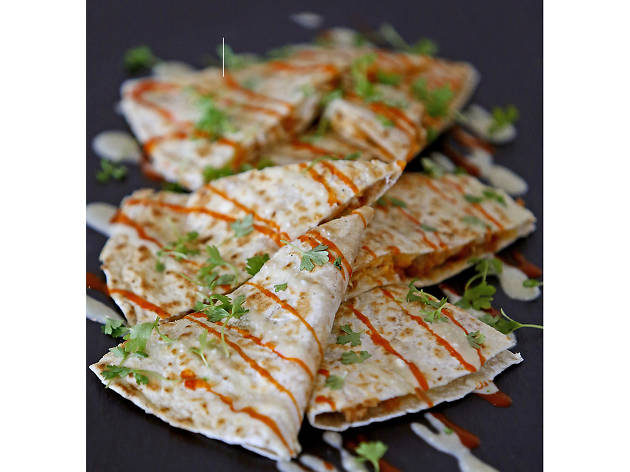 Photograph: Courtesy Tacos and Empanadas Cart
10. Buffalo chicken quesadilla at Tacos and Empanadas Cart
For an eminently portable ballpark snack with some Latin flair, check out this cart located in Section 321—its Buffalo-chicken quesadilla is stuffed with fried chicken cutlets and striped with hot sauce and Ranch dressing.
Can't make a game?
Celebrate the season and show your devotion to the sport at these storied watering holes